The Fee Is Free™. Only pay if we win.
America's Largest Injury Law Firm
Protecting Families Since 1988
$15 Billion+ Won
800+ Lawyers Nationwide
Free Case Evaluation
Tell us about your situation so we can get started fighting for you. We tailor each case to meet our clients' needs.
Results may vary depending on your particular facts and legal circumstances.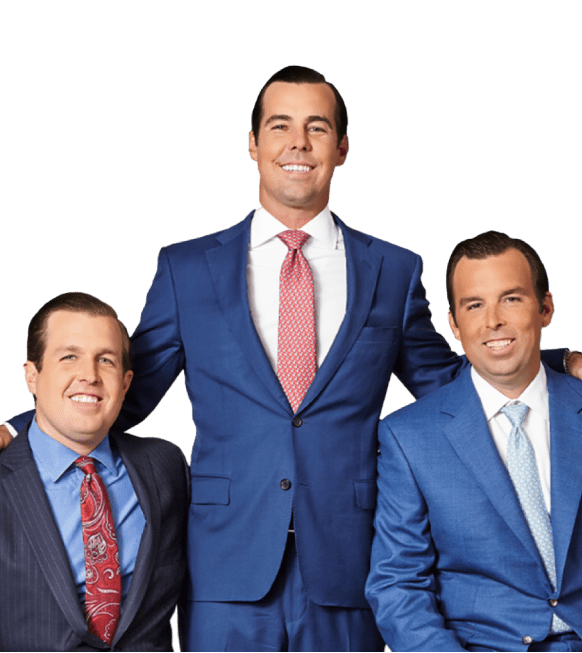 Car Accident Doctor in Fort Myers
Car accidents in Fort Myers, Lee County, Florida, are on the rise. During the first six months of 2021, there were at least 55 car accident deaths in Lee County. This number was 11 times more than the previous year over the same period. 
Lee County alone experiences over 12,000 car accidents a year. One common pattern we've noticed in these accidents is that some victims don't seek immediate medical attention after the accidents. This mostly happens in accidents that cause minor injuries. So if you're wondering whether you need to see a car accident doctor after a car accident in Fort Myers, the answer is yes, you do.
Scroll down for more
Recent verdicts & settlements
Results may vary depending on your particular facts and legal circumstances.
How it works
It's easy to get started.
The Fee Is Free™. Only pay if we win.
Results may vary depending on your particular facts and legal circumstances.
Step 1

Submit
your claim

With a free case evaluation, submitting your case is easy with Morgan & Morgan.

Step 2

We take
action

Our dedicated team gets to work investigating your claim.

Step 3

We fight
for you

If we take on the case, our team fights to get you the results you deserve.
---
Client success
stories that inspire and drive change
Explore over 55,000 5-star reviews and 800 client testimonials to discover why people trust Morgan & Morgan.
Results may vary depending on your particular facts and legal circumstances.
FAQ
Get answers to commonly asked questions about our legal services and learn how we may assist you with your case.
Morgan & Morgan
What Happens if You Don't See a Car Accident Doctor After a Car Accident?

To explain why you need to see a doctor, let's discuss what happens when you don't see one after the accident. 

Increased Risk of Internal Injuries

Failure to see a doctor after a car accident puts you at risk of developing internal injuries. As the description suggests, internal injuries target your inner organs and tissues. When they get damaged, you will probably not know anything about it until it's too late.

Internal injuries can lead to inner bleeding. When that happens, you'll begin to develop blood clots, blocking blood flow to certain body parts. Remember, blood carries oxygen to the brain. As a result, a lack of proper blood circulation could damage your brain. 

The scariest thing about it is that it all happens internally. You may be hanging out with your friends and family after the accident, thinking you survived the worst part but not knowing that the worst is yet to come.

Some of the most common symptoms of internal injuries include:

Weakness
Severe headache
Abdominal pain
Cold, sweaty skin
Low blood pressure
Dizziness 
Nausea

The symptoms mentioned above could easily pass as any typical symptom of common sicknesses. This explains why not so many people seek medical attention after developing these symptoms following a car accident. Unfortunately, by the time they realize they need treatment, it may be too late to reverse certain damages. As a result, they may end up living with health conditions they could've avoided by seeing a doctor. 

The Possibility of Delayed Injuries 

After a car accident, certain types of injuries may not show symptoms right away. These kinds of injuries are often known as delayed injuries. 

Medical experts have various explanations for delayed injuries, but the shock factor is the most common. For example, when you get injured in a car accident, there's a possibility that your body will be in shock for quite some time. As a result, your nerves may not be able to process pain and discomfort as fast as you'd wish them to. 

So when you're convinced that you're feeling fine, it's probably your adrenaline lying to you. A few days after the accident, you'll start feeling pain in certain parts of your body. The neck region is the most commonly affected area after a car accident. 

This is especially true if the negligent driver hits your car from behind. In that case, you'll most likely suffer what's known as whiplash. 

Just because such injuries are delayed doesn't mean that you should also delay the treatment. When you see a doctor after the accident, they'll conduct several tests, including X-rays, to diagnose such injuries. This gives you a better chance to seek treatment early enough.

When Should You See a Doctor After a Car Accident?

It's always advisable to see a doctor right after a car accident. If you've been severely injured, call 911 and request an ambulance. At the hospital, the doctor will evaluate your injuries and then provide a medical report. Your attorney will then use this report to negotiate a reasonable settlement with the insurance company. 

If you feel fine after the car accident, remember there's always a possibility that you're still in shock and your nerves cannot process pain. Alternatively, it could be a case of internal injuries.

Only a professional car accident doctor can tell whether or not you've been injured in a car accident if you don't have any signs of visible injuries. For this reason, ensure you see a doctor not later than 72 hours after the injury.

The health factor aside, let's look at the legal aspect.

When you file a claim with the insurance company, they won't just approve your settlement without a fight. It doesn't matter how badly injured you are or how up-to-date you are with the monthly payments - insurance companies will always try to find a way to avoid financial responsibility for such accidents. 

Shifting blame is one of the most common tactics insurance companies use to avoid financial responsibility after an accident. So don't be surprised when your insurer claims that you're faking your injuries or the car accident wasn't to blame.

This mostly happens if you take too long to seek medical attention. It gives the insurer a good reason to dispute your injuries. They'll even claim that you got injured in an unrelated incident and that you're trying to rip them off. This is painful and heartbreaking, especially knowing that you wouldn't be in such a situation had the other driver observed traffic laws. 

The burden of proof shifts back to you and your attorney when the insurer disputes your claim. You'll have to prove beyond reasonable doubt that the accident caused the injury and that you deserve compensation. 

From the legal perspective, it's much more difficult for an attorney to explain why you didn't need to seek immediate medical attention. Although car accidents are never the same, seeking medical attention—as soon as possible—significantly increases your chances of filing a successful claim. More specifically, the other party will find it more difficult to dispute your claim. 

It's also important to note that if you can't see your primary doctor within 72 hours after the accident, visit any local urgent care clinic for assessment. There are many urgent care clinics in the Fort Myers area, and you shouldn't have a problem finding one closest to you. Ensure you obtain a copy of the medical report, which you'll discuss with your doctor. The report also establishes that you sought medical attention after the accident.

Do I Need to Contact a Car Accident Attorney After the Accident?

If you or your loved one has been injured in a car accident in Fort Myers, you may not know where to start. Some car accidents will leave you helpless for weeks, months, or even years. As a result, you may not have the time you need to pursue your claim.

It's even more challenging to file a claim if you're unsure what you're entitled to as compensation. Many victims of car accidents in Lee County and the entire nation miss out on the compensation they deserve because they're never sure of what they're entitled to.

In addition, insurance companies can either be intimidating or cooperative after a car accident. But one thing you need to know is that it doesn't matter whether they're cooperative or intimidating - insurance companies will always serve their personal interests.

When they realize that you know your rights and what you're entitled to after the car accident, insurance providers will most likely try to intimidate you, hoping you'll settle for less than you deserve. Some will even dare you to file a lawsuit against them if you can. They do this hoping that you'll most likely consider the costs of hiring an attorney and the ups and downs of pursuing a claim in court. 

Other insurance companies will deny your claim or delay it. The delay tactic is pretty common among insurers. They do this to buy time, hoping that the claimant's bills will increase with time, forcing them to settle for a fraction of what they may be entitled to. This is basically a tactical game, and you need someone who has the time and resources to counter these tactics. 

Similarly, you shouldn't trust insurance companies even if they sound friendly and cooperative. This is just one of the many tactics to close the case and have you sign the settlement agreement. Once you've signed that agreement, it's almost impossible to reverse it unless you can prove that the insurer acted fraudulently. 

When insurers cooperate with you, chances are they know that their client is responsible for your pain and that they might have a heavy price to pay if they don't close the case as soon as possible. Additionally, they know that an experienced car accident attorney can help you realize that the initial settlement offer is just a fraction of what you may be entitled to.

This explains why insurance companies and personal injury attorneys aren't the best of friends. One side fights for the rights and interests of their clients while the other serves their own selfish interests. 

Do I Need to Inform the Insurance Company About the Car Accident?

Yes, you do. Not informing the insurance provider about the accident jeopardizes your claim. When you get injured in a car accident, the insurer will need to establish a direct connection between the accident and the injuries you've suffered. The insurer has the right to reject your claim if you take too long to notify them about the accident. 
                                                                                                                                        
Remember that informing your insurance company about the accident doesn't mean that you're filing a claim. It's always advisable to file a claim only when you're sure that you have every damage covered.

If you rush to file a claim and fail to mention certain damages, it may be difficult to include them later on. As you've learned so far, insurance companies will always come up with different reasons to deny your claim. A gap in reporting the accidents is one of the reasons the insurer could provide when they reject your claim. 

A car accident attorney can help if you're unsure what to include in your claim. This attorney will study the circumstances surrounding the accident, including the nature of your injuries, and negotiate a reasonable settlement with the insurance provider on your behalf. 

How Can a Morgan & Morgan Car Accident Attorney Help?

Car insurance companies make millions of dollars every year as profits. These profits derive from monthly premiums paid to these companies by their loyal customers. But despite paying premiums on time every month, you probably know how insurance companies react when you skip a payment.

Since Florida is a no-fault state, you'll have to file a claim with your own insurance company after the accident. But you shouldn't expect them to process your claim right away because you're their client. As mentioned before, one of the reasons insurance providers may want to process your claim faster than usual is to close the case just in time to prevent you from acquiring an attorney.

If you've suffered significant injuries after a car accident, don't downplay the importance of contacting Morgan & Morgan car accident attorneys in Fort Myers for a free case evaluation. We're the largest personal injury law firm in Florida and the entire nation.

To put things into perspective, our law firm consists of over 800 personal injury lawyers specializing in different types of injuries. So whether you've suffered whiplash, broken bones, or other kinds of injuries, our car accident lawyers can give you the legal guidance and advice you need to pursue a claim with your insurance company or the negligent party's insurer. We'll walk you through the process of filing a claim with the insurance provider, and if they're not willing to settle, we'll take the matter to court.   

Call Morgan & Morgan car accident lawyers in Fort Myers at 239-433-6880 for a free, confidential case evaluation, or drop us a message online. Remember, you don't pay anything unless we win.
Scroll down for more
Load More