$15 Billion+ Won
•
800+ Lawyers Nationwide
•
The Fee is FreeTM, Only Pay If We Win
•
America's Largest Injury Law Firm
•
Protecting Families Since 1988
•
Mass Tort Lawyers
According to the Consumer Product Safety Commission, Americans seek medical attention for 30 to 40 million consumer product-related injuries every year. In 2008 and 2010, in the United States, consumer product-related injuries accounted for roughly 44 percent of all nonfatal injuries requiring emergency treatment– with 29 percent of all accidental injuries resulting in death. Those staggering percentages are one of the many reasons mass tort lawsuits play a vital role in helping victims fight back against major corporations. But what exactly is a mass tort lawsuit, and how does it help you?
In short, a mass tort lawsuit helps when a large group of individuals have been harmed by a dangerous drug or defective product, helping those victims achieve justice for their injuries and other damages they may have received. Below we'll further explain what it means to have a mass tort lawsuit, how it benefits victims, and how you may be eligible to join one.
At Morgan & Morgan, our attorneys have over 30 years of experience fighting for the people in order to help them get the justice they deserve from the powerful corporations that would put their profits and gains over your or your loved ones' health and well-being. Our attorneys and legal staff are more than prepared to help you fight against those who wish to harm you by holding them accountable and giving you the best chance of securing the full and fair compensation you and your loved ones deserve. 
Our law firm is working on numerous Mass Tort Cases, and we are always ready to help you. For more information regarding mass tort cases, and if you believe you may be eligible to join an ongoing case, you can contact us for a free, no-risk case evaluation.
Morgan & Morgan
By definition, a tort is a wrongful act that causes harm to another individual. A mass tort is a wrongful act conducted on a larger scale, potentially injuring a larger group of individuals. Those individuals who have been harmed may be able to sue those responsible for their damages in order to recoup their losses.

Unlike a typical lawsuit, in a mass tort, multiple plaintiffs are able to file civil cases against a defendant––where all of the plaintiffs would make similar claims regarding the damages from the faulty product or service they used. Although victims may have been affected by a product differently and to varying degrees, the common thread in mass torts is that a single product or service is being blamed for these adverse outcomes. A tort case also claims that the at-fault party is responsible for paying for the plaintiff's injuries, be it physical, financial, or emotional loss.

While similar to a class action lawsuit, where both involve multiple individuals who were harmed due to a negligent party, the outcome for the plaintiffs differs.The main difference between a class action and a mass tort lies in the fact that each group member has an individual claim in a mass tort. While the participants in a mass tort may commonly suffer similar injuries, the extent of the damages is evaluated on a case-by-case basis. While in a class action, all claimants are part of a group that needs to prove the wrongdoing, and participants are represented as a whole. Mass torts also generally yield larger settlements and verdicts than class actions.

Mass Torts vs. Class Actions

Mass torts and class actions are similar in that they both involve multiple individuals who have been harmed by a negligent party. However, they are distinct from one another in how the plaintiffs are treated.

Class Actions: In a class action, all claimants are part of a group that needs to prove wrongdoing, and participants are represented collectively. Those in the class all have the same injury or loss. For example, multiple people affected by a data breach may take part in a class action lawsuit.
Mass Torts: In a mass tort, each member of the group has an individual claim. Participants commonly suffer similar injuries, but the extent of the damages is evaluated on a case-by-case basis. Mass torts generally yield larger settlements and verdicts than class actions.

What are the Benefits of Mass Torts?

Over the years, mass torts have become a standard legal mechanism for the victims who have suffered at the hands of big businesses and governments. In joining a mass tort, victims are able to streamline the legal process of their case. When you decide to join a mass tort, you'll ensure that all applicable arguments are applied to your case, which will help fortify your claim while demonstrating the wide-ranging adverse effects of the product(s.) Not only will you give yourself the best opportunity to recover fair compensation, but you will also help protect others from future injuries.

What Damages Can I Receive Compensation For?

Unfortunately, when it comes to consumer products, they are linked with roughly half of all emergency room visits each year. They can go anywhere from the food we consume to the products we put on our skin and, ironically, the products we trust to keep children safe from harm. 

According to a report from the National Institutes of Health, they estimate that the average woman in the United States uses anywhere from 12 personal care products a day, with men averaging six products a day. With few people realizing that the ingredients in those "trusted products" may cause severe or even life-threatening health problems, and if we do the math–that is over 4000 chances every year that one person runs the risk of being injured by products for the body alone.

So what can a victim who joins a mass tort look to receive? In a mass tort, every case is evaluated individually, and the damages awarded to plaintiffs can vary. However, typically, those who join may be eligible to recover the following:

Emotional stress

Disfigurement

Lost wages

Pain and suffering

Past and future medical expenses

Reduced earning capacity

Temporary or permanent disability

How Can a Morgan & Morgan Attorney Help?

At Morgan & Morgan, we ensure our clients are cared for. This means that our mass tort lawyers and their support staff are working round the clock to ensure you have the strongest case possible. When you decide to hire one of our attorneys, they will immediately get to work on your case. Your attorney and support staff will work with you and review your medical records to connect your injury to the defective product. They will hire renowned medical experts to testify in your case and analyze any documents produced by the defendant. They will stick with you from beginning to end to ensure you are never alone during this process.

How Victims Can Help Their Chances in a Mass Tort

In 2016, California public health researchers found that at least 13 types of personal care products ranging from cosmetics to shaving and baby products, may contain harmful ingredients that could cause severe health consequences, such as reproductive complications and cancer. If you have suffered severe or even life-threatening injury or diagnosis due to a harmful product or due to the negligence of a company, there may be ways that you could help strengthen your case. 

Victims are encouraged to complete the following:

Document their injuries via photos, videos, and detailed notes. 

Follow medical treatment plans or advice from your doctor or a medical professional.

Obtain documents that could support your case, such as hospital bills, medical test results, prescriptions, and receipts.

Get the contact information for any witnesses of how you received your injuries. 

The more details and information you have surrounding your injury case, the better.

Want to Join a Mass Tort? Contact Morgan & Morgan

According to the Environmental Protection Agency, of the more than 40,000 chemicals used in consumer products in the US, less than 1% have been rigorously tested for human safety. So, if you were the victim of corporate negligence, chances are you're not alone.

For over 30 years, our law firm has been providing victims who have suffered at the hands of major corporations a chance at justice. At Morgan & Morgan, we have hundreds of lawyers across the country ready to help you get the full and fair compensation you deserve. We also believe that everyone is entitled to legal representation, regardless of their financial situation. That is why if you are ever injured and decide to hire us, you never have to wonder how or if you can afford it. Our attorneys work on a contingency, meaning we only get paid if we successfully resolve your case. There are zero risks and out-of-pocket fees.

To learn more about how we may be able to help you, complete our free, no-risk case evaluation form today. 

For more information or if you are looking for a mass tort attorney referral/co-counsel relationship, visit our website to learn about our referral process.
Hear From Our Clients
We've helped over 300,000 families across the United States. See what they have to say.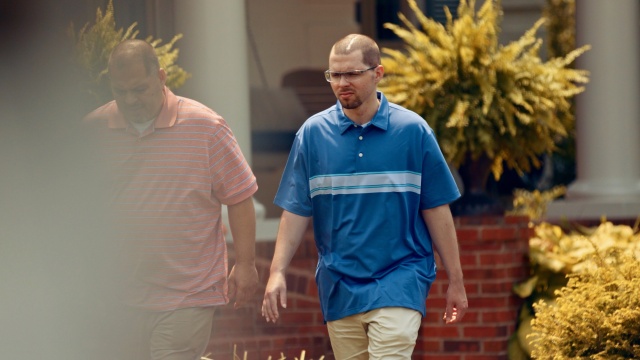 Our Personal Injury Lawyers
Have Over 55,000
5-Star
Reviews
They were caring and concerned about my case. They fought harder then I had intercepted. Communicated in many ways to make sure I understood. Thank you.
Georgia
Workers' Compensation
The staff was amazing, they treated me with the utmost respect and professionalism. Kept me informed every step of the way about my case. Always asked how I was doing and was prompt with responding to any of my questions or concerns. They are a great team!
Antonia
Premises Liability
Morgan and Morgan is truly the best law firm! PERIOD! You could consider yourself blessed when they take your case. Immediately, you can breathe. Anxiety goes from a 10 to 0! I needed them 3 TIMES! I wish I didn't have to hire an attorney but my family and I were blessed. We won every single time! Insurance companies truly know that they will take it to court! I got settlements for all 3 lawsuits. Never stepped a foot into a courtroom. Thank you so much Morgan & Morgan!
The entire Morgan & Morgan team, including my case manager Michelle Hill, have been a blessing! From the first phone call I made to them, they have been extremely compassionate, very helpful, and 100% professional. I would recommend Morgan & Morgan to anyone because THEY CARE!
Results may vary depending on your particular facts and legal circumstances.
See More
The Fee is FreeTM Only Pay If We Win.
Submit a Free Case Evaluation
You can find out if you qualify immediately.
Get a Call From Us
Our specialists will walk you through your case and collect all the right information to win your case.
Let Us Get to Work
Our specialized attorneys will handle every step of your case from start to finish. You don't pay until we win.
Call Us Now
See Our Nationwide Results
We've won over $15 Billion for our clients in cases of all types. Let us work hard for you.
$28,450,105
Medical Malpractice
$8,800,000
Premises Liability
$1,331,245
Social Security
Results may vary depending on your particular facts and legal circumstances.
Last updated on
May 02, 2023