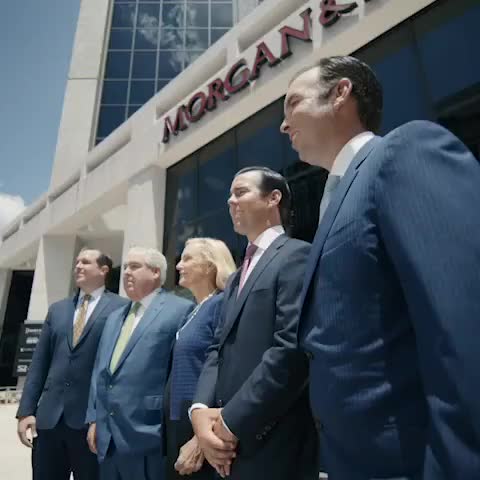 $15 Billion+ Won
•
800+ Lawyers Nationwide
•
The Fee is FreeTM, Only Pay If We Win
•
America's Largest Injury Law Firm
•
Protecting Families Since 1988
•
Lawyers Who Care
No doubt hiring a personal injury lawyer significantly increases your chances of winning your claim or lawsuit. However, with the many personal injury lawyers in Alpharetta, Georgia, you may have many questions when looking for the right one to fight for you or your beloved. That is why we are here to help.
Morgan & Morgan understands the pain you or a loved one may be going through following an injury caused by someone else's actions or inactions. We also know that not having answers to key questions worsens the pain and uncertainty. Below, we've answered some of these questions.
The Fee is FreeTM Only Pay If We Win.
Submit a Free Case Evaluation
You can find out if you qualify immediately.
Get a Call From Us
Our specialists will walk you through your case and collect all the right information to win your case.
Let Us Get to Work
Our specialized attorneys will handle every step of your case from start to finish. You don't pay until we win.
Call Us Now
Hear From Our Clients
We've helped over 300,000 families across the United States. See what they have to say.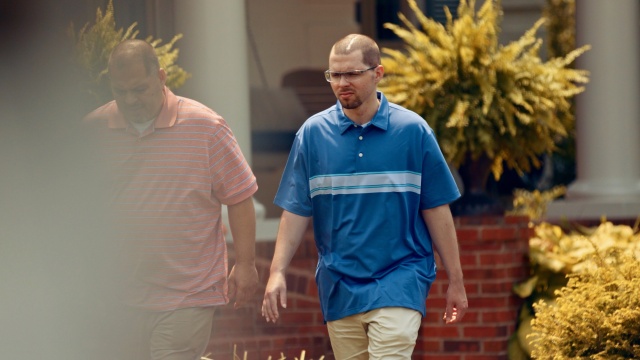 Our Personal Injury Lawyers
Have Over 55,000
5-Star
Reviews
They were caring and concerned about my case. They fought harder then I had intercepted. Communicated in many ways to make sure I understood. Thank you.
Georgia
Workers' Compensation
The staff was amazing, they treated me with the utmost respect and professionalism. Kept me informed every step of the way about my case. Always asked how I was doing and was prompt with responding to any of my questions or concerns. They are a great team!
Antonia
Premises Liability
Morgan and Morgan is truly the best law firm! PERIOD! You could consider yourself blessed when they take your case. Immediately, you can breathe. Anxiety goes from a 10 to 0! I needed them 3 TIMES! I wish I didn't have to hire an attorney but my family and I were blessed. We won every single time! Insurance companies truly know that they will take it to court! I got settlements for all 3 lawsuits. Never stepped a foot into a courtroom. Thank you so much Morgan & Morgan!
The entire Morgan & Morgan team, including my case manager Michelle Hill, have been a blessing! From the first phone call I made to them, they have been extremely compassionate, very helpful, and 100% professional. I would recommend Morgan & Morgan to anyone because THEY CARE!
Results may vary depending on your particular facts and legal circumstances.
See More
See Our Nationwide Results
We've won over $15 Billion for our clients in cases of all types. Let us work hard for you.
$28,450,105
Medical Malpractice
$8,800,000
Premises Liability
$1,331,245
Social Security
Results may vary depending on your particular facts and legal circumstances.
Alpharetta
Are All Law Firms Are the Same?

In some cases, unethical insurance companies and other large organizations will attempt to capitalize on your vulnerability and offer less than what you're entitled to. Other firms may accept that low-ball offer because they can't afford to continue litigation, which forces many victims to succumb to the insurance company's injustice. However, with one of our talented Alpharetta attorneys by your side, you can fight for the full value of your compensation until the very end. 

As America's largest personal injury firm, we have the resources to advocate for our clients in the face of even the biggest bullies. Without proper compensation, you'll have to endure the expenses of your accident on your own, which is something no innocent person should have to experience. We treat our clients like family, and much like a family member, we'll never settle for anything less than you deserve.

Without a law degree, you might not know what damages you can expect to recover from your accident. Your attorney will work with you every step of the way to ensure you fully understand what's included in your overall recovery. These might include:

Past and Future Medical Expenses
Lost Wages
Pain and Suffering
Diminished or Total Loss of Earning Capacity
Emotional Damage
Funeral Expenses (in the Case of Wrongful Death)

What Does a Personal Injury Lawyer Do?

A personal injury lawyer is a type of attorney who takes on cases related to injuries caused by someone's negligence or intentional action. They use their understanding of personal injury law, including research and experience, to approach each case with an individualized strategy.

The ultimate goal of a personal injury attorney is to help clients seek justice and compensation for their losses. These losses, also known as damages, may be physical, psychological, financial, or a combination of both.

Do I Have a Valid Personal Injury Case?

The correct answer to the question of whether or not you have a valid injury case depends on a few factors. To determine if you have a valid personal injury case, you should consult an experienced personal injury attorney. The attorney will review your case and determine whether it is valid.

Bear in mind that not all cases of personal injury are valid, even if the plaintiff is visibly injured. This is because personal injury laws are broad and do not apply solely based on the fact that the plaintiff is injured.

Instead, for such a case to be considered valid, it must meet the basic elements of a personal injury claim. In other words, the plaintiff must prove that:

the defendant owed them a duty of care;
the defendant breached their duty of care;
the plaintiff suffered injuries due to the defendant's breach of duty of care; and
the plaintiff also suffered damages due to the injuries sustained.

These elements can be difficult to prove on your own, which is why it's important to have an experienced attorney on your side. 

When Should I Hire a Personal Injury Lawyer?

There are many instances in which hiring a personal injury lawyer is advisable. Generally, you may need an attorney if:

the other party refuses to settle your claim;
you do not know how much your claim is worth;
the insurance company offers a lowball settlement;
the other party denies responsibility for your injuries;
you have suffered serious injuries requiring expensive treatment;
you missed several days, weeks, or months of work due to your injuries; or
you're unsure how to proceed with your claim.

Generally, it's always advisable to have an injury attorney by your side before filing a claim with the other party. A competent lawyer will ensure you follow the right steps throughout the claims process and create a legal strategy to maximize your damages.

Which Personal Injury Lawyer Is Right for My Case?

When looking for the right attorney for your case, it is important that you choose one who specializes in your specific case. Opting for a general personal injury attorney might not be the best decision. This is because injury laws are broad, and there's no one-fits-all approach to such cases.

Here are some examples of common personal injury lawyers and the kind of cases they handle.

Car accident lawyers help people who have been injured in car accidents receive compensation for their injuries.

Medical malpractice lawyers handle cases involving patients who have been injured or killed because of the negligence of a doctor or other medical professional

Product liability lawyers represent people who have been injured by a defective product.  

Premises liability lawyers represent individuals injured on someone else's property. Examples of premises liability cases include slips and falls, electrocutions, dog bites, swimming pool accidents, snow and ice injuries, amusement park injuries.

Labor and employment lawyers represent employees mistreated by their employers and other parties in the employment sphere. Some common examples of cases that labor and employment lawyers can handle include:

discrimination
wage and hour disputes
workplace safety

Insurance disputes lawyers deal directly with insurance companies and their adjusters. As a result, they can help you get the compensation you deserve when you file a claim after an accident or injury.

Civil rights lawyers represent clients who have been discriminated against based on race, religion, gender, or sexual orientation.

This is just an overview of some key practice areas personal injury attorneys specialize in. rather than hiring a general attorney who may not be familiar with your unique circumstances, you need a specialist. And if that is what you are looking for, Morgan & Morgan has an army of over 800 injury lawyers specializing in different practice areas. All you need to do is contact us for a free, no-obligation case evaluation.

How Much Do Personal Injury Lawyers in Alpharetta Charge for Their Services?

The cost of hiring a personal injury attorney to fight for you or your beloved varies depending on several factors. That said, most personal injury lawyers in Alpharetta will charge either a contingency fee or an hourly rate.

A contingency fee is a percentage of the damages recovered in the case and is typically only charged if the case is successfully resolved. An hourly rate, on the other hand, is a set amount that is charged for each hour worked on the case, regardless of the outcome.

The right payment arrangement for you will ultimately depend on your individual circumstances and preferences. If you are concerned about how much you will have to pay out of pocket for legal fees, a contingency fee may be the best option. On the other hand, an hourly rate may be a better choice if you prefer to have more control over your legal costs. Keep in mind that the hourly payment option is usually more expensive and risky. This is because if you lose the case, you lose your money as well.

But the contingent payment system offered by Morgan & Morgans comes with no risks attached to it. Because you won't be spending your own money out of pocket, you will not suffer any financial losses. In addition, the fact that your attorney is willing to take the risk with your case and get paid only if they win means they are confident about your chances of winning, and so should you.

Can Personal Injury Lawyers Represent Me in Trial?

Good question. Most people think that having a personal injury attorney automatically means they will fight for them in court if the other party refuses to settle the claim. But that is not always the case. While a competent personal injury attorney should be able to represent you when your case goes to court, there are no guarantees that the legal representation will deliver the results you deserve.

This is because personal injury lawyers are not all the same—some are more experienced and better equipped than others. So if your attorney is inexperienced, chances are they will not want to take the case to court. This is because they stand a high chance of losing the lawsuit. To avoid that, they would rather settle out of court, even if it means accepting a lowball offer.

In addition, when an attorney is well-equipped with the resources they need to win, they can always build a strong case for you, boosting your chances of winning.

The bottom line is that hiring a well-equipped and experienced attorney from a powerful injury firm like Morgan & Morgan, the nation's largest, means you won't have to worry about court representation. If the other party refuses to settle out of court, we will fight for you in court.

What Are Some Qualities of a Competent Personal Injury Lawyer?

There are many qualities that make a competent personal injury lawyer, but some are more important than others. The right personal injury lawyer should:

demonstrate vast experience handling cases similar to yours and navigating the legal system;
be able to answer any questions you have about your case and give you realistic expectations about the outcome;
be an excellent negotiator, especially when dealing with insurance companies on your behalf;
have access to powerful legal resources needed to build a strong case for you;
be willing to fight for you in and out of court;
have a proven track record of winning cases similar to yours; and
have a great reputation in the industry.

Are Personal Injury Lawyers Worth It?

Yes, hiring a personal injury lawyer is worth it, especially if you or your loved one has suffered serious injuries after an accident. Here is why.

Insurance companies are much more likely to take you seriously and offer a fair settlement when you have an attorney representing you. This is because attorneys understand the law and, importantly, the tactics insurance companies use to frustrate the claims process or deny liability.

In addition, if your case does go to trial, you'll have a much better chance of winning with an experienced lawyer on your side. Keep in mind that an attorney can help prevent the case from going to trial by negotiating a reasonable settlement on your behalf out of court.

Most personal injury lawyers work on a contingency basis, which means they only get paid if you win your case. For this reason, you have nothing to lose but so much to gain if you win.

How Soon After the Injury Should I Contact a Lawyer?

It's important to contact a personal injury lawyer as soon as possible if you or a loved one has been injured due to someone else's negligence, including intentional or unintentional actions. The sooner you contact a lawyer, the sooner they can begin working on your case and protecting your rights.

When you contact a personal injury lawyer early, they will:

Investigate the accident: This includes talking to witnesses, reviewing police reports, and collecting evidence. This information will be critical in building your case and getting you the compensation you deserve.

Negotiate with insurance companies: Insurance companies are notoriously difficult to deal with after an accident. They will try to lowball you on your settlement offer or deny your claim altogether. Having a personal injury lawyer on your side will level the playing field and give you a better chance of getting a fair settlement.

File a lawsuit: If necessary, your personal injury lawyer can file a lawsuit on your behalf. This is usually done if insurance companies are unwilling to settle the claim or if there is a significant dispute over who was at fault for the accident. Filing a lawsuit can be time-consuming and stressful, but your lawyer will do all the heavy lifting for you, allowing you to focus on healing from your injuries.

Can a Lawyer Represent Me if I Did Not Collect Evidence at the Accident Scene?

If you were involved in an accident and did not collect evidence at the scene, a personal injury lawyer may still be able to represent you. They can investigate the accident and gather evidence from witnesses, the police report, and other sources. If you have any injuries, they can also get your medical records to document the extent of your injuries and how they have impacted your life. No matter what type of evidence you have or lack, a competent personal injury lawyer can help you build a strong case, that is, if you have a valid claim. 

Are Personal Injury Lawyers the Same As Trial Lawyers?

The term "trial lawyer" is sometimes used to describe a personal injury attorney. This is because most personal injury lawyers are trial lawyers. These lawyers usually represent clients in court and handle all aspects of the case, from investigation to jury selection to closing arguments.

However, it is essential to note that not all trial lawyers are personal injury lawyers. To put things into perspective, some trial lawyers represent defendants in court. So if you have been injured in an accident, you want a lawyer who specializes in personal injury law, specifically fighting for the rights of the injured, and has experience handling cases like yours.

Let Our Personal Injury Lawyers in Alpharetta, Georgia, Fight for You

Getting injured due to someone's actions or inactions can be a painful experience. And when that happens, you need someone who understands your pain and can fight for you. If that is what you are looking for, all you need to do is fill out this case evaluation form to learn more about how our personal injury lawyers in Alpharetta, Georgia can help.

¿Usted tiene preguntas acerca de su caso en español?

Los abogados de lesiones personales de Morgan & Morgan entendemos lo importante que es resolver todas sus preguntas legales en el idioma en el que usted pueda entender mejor. Por eso contamos con una sección de Preguntas Frecuentes en nuestra página de abogados.com. Recuerde que en caso de ser victima de un accidente y necesitar ayuda legal, usted cuenta con los abogados de Morgan & Morgan. Siendo el bufete de abogados de lesiones personales más grande de los Estados Unidos, contamos con los recursos y la experiencia que usted necesita para defender sus derechos. ¡La justicia es derecho de todos!
Last updated on
Jun 07, 2023