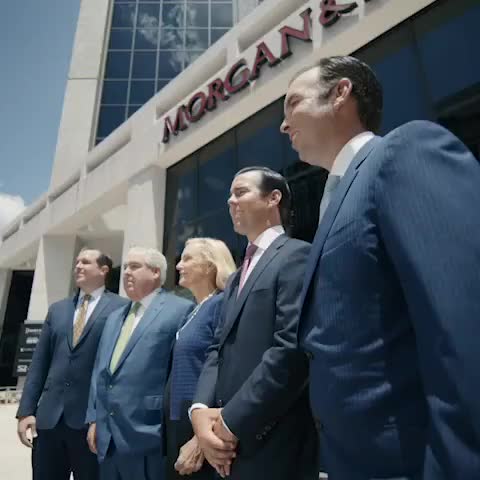 $15 Billion+ Won
•
800+ Lawyers Nationwide
•
The Fee is FreeTM, Only Pay If We Win
•
America's Largest Injury Law Firm
•
Protecting Families Since 1988
•
Local Lawyers Who Care
An unexpected accident can happen when you least expect it, leaving you injured, in pain, and alone to pick up the pieces. These accidents—whether it be a slip and fall, car accident, or workplace mishap—almost always happen when you least expect them. Minor injuries are one thing, but a major injury can require extended hospitalization, which, as we know, is only getting more expensive. Even a simple ambulance ride can cost you thousands of dollars, and if you aren't independently wealthy, you could find yourself under a serious financial burden in a matter of moments.
Between your physical damage and your expenses, you'll have a lot to recover from. The situation is only further worsened if the accident wasn't your fault, especially if your injuries are due to another person's negligence. Negligence is defined differently depending on the case at hand, but it essentially describes an individual's lack of care in a situation where they had a legal responsibility to be aware of their surroundings. Someone's reckless driving could be considered negligence, as would a property owner's failure to maintain their premises and allowing a hazard to form. In either case, the victim could have avoided the damage if the at-fault party acted responsibly, making the situation all the more frustrating for the person suffering the consequences.
If you find yourself in a situation like this, you can team up with a trusted attorney. They'll understand how to navigate the complicated legal process of your case and, more importantly, protect your rightful compensation from third-party tampering. Insurance providers and negligent individuals are notorious for attempting to escape their liability and sending lowball settlement offers to their victims, forcing them to shoulder the financial burden of an accident they didn't cause—possibly for years to come. An attorney can be an ally in your corner who can deflect their attempts to diminish or deny what you're entitled to, which greatly improves your chances of reaching a successful verdict or favorable settlement. 
You shouldn't choose a personal injury lawyer at random; You should team up with a firm that has a proven track record of success. Fortunately, Morgan & Morgan's Orange Park office is backed by the resources of America's largest personal injury firm, and we're uniquely capable of advocating for every penny you deserve from start to finish. With decades of experience behind us, the ability to leverage endless resources, and a commitment to never settle for less than you deserve, you can trust Morgan & Morgan's personal injury lawyers to stand by your side until you've crossed the finish line of your case.
Complete our free, no-risk case evaluation to get started.
The Fee is FreeTM Only Pay If We Win.
Submit a Free Case Evaluation
You can find out if you qualify immediately.
Get a Call From Us
Our specialists will walk you through your case and collect all the right information to win your case.
Let Us Get to Work
Our specialized attorneys will handle every step of your case from start to finish. You don't pay until we win.
Call Us Now
Hear From Our Clients
We've helped over 300,000 families across the United States. See what they have to say.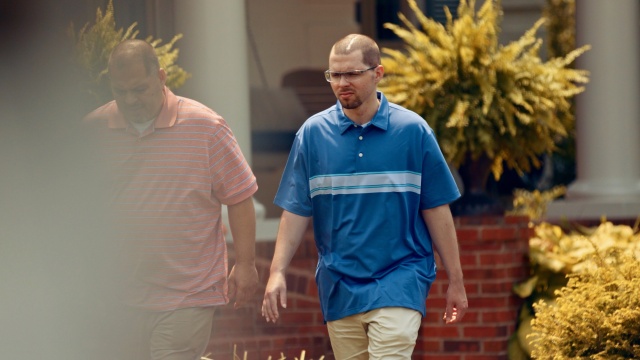 Our Personal Injury Lawyers
Have Over 55,000
5-Star
Reviews
They were caring and concerned about my case. They fought harder then I had intercepted. Communicated in many ways to make sure I understood. Thank you.
Georgia
Workers' Compensation
The staff was amazing, they treated me with the utmost respect and professionalism. Kept me informed every step of the way about my case. Always asked how I was doing and was prompt with responding to any of my questions or concerns. They are a great team!
Antonia
Premises Liability
Morgan and Morgan is truly the best law firm! PERIOD! You could consider yourself blessed when they take your case. Immediately, you can breathe. Anxiety goes from a 10 to 0! I needed them 3 TIMES! I wish I didn't have to hire an attorney but my family and I were blessed. We won every single time! Insurance companies truly know that they will take it to court! I got settlements for all 3 lawsuits. Never stepped a foot into a courtroom. Thank you so much Morgan & Morgan!
The entire Morgan & Morgan team, including my case manager Michelle Hill, have been a blessing! From the first phone call I made to them, they have been extremely compassionate, very helpful, and 100% professional. I would recommend Morgan & Morgan to anyone because THEY CARE!
Results may vary depending on your particular facts and legal circumstances.
See More
See Our Nationwide Results
We've won over $15 Billion for our clients in cases of all types. Let us work hard for you.
$28,450,105
Medical Malpractice
$8,800,000
Premises Liability
$1,331,245
Social Security
Results may vary depending on your particular facts and legal circumstances.
Morgan & Morgan
What Does a Personal Injury Lawyer Handle?

Personal injury lawyers work to help those who sustain damage or an injury due to an accident caused by third-party negligence. Their main arena is tort law, so they'll handle negligent and intentional accidents. According to Cornell University, a "tort" is described as "an act or omission that gives rise to injury or harm to another and amounts to a civil wrong for which courts impose liability. In the context of torts, 'injury' describes the invasion of any legal right, whereas 'harm' describes a loss or detriment in fact that an individual suffers." 

To paraphrase, if someone's negligence or purposeful action caused you to sustain damage in any way, you can retain a personal injury lawyer and seek to recover the damage you sustained. 

Personal injury lawyers have specialties as well. Some only deal in car accident cases, whereas others will only handle workers' compensation injuries. Here are a few of the common case types that a personal injury lawyer will handle:

Car Accidents

: Even the safest driver can find themselves on the side of the road after someone's negligence causes an accident. Property damage is almost guaranteed in car accident cases, and that's not to mention the potential to sustain a serious injury. 

Truck Accidents

: Motor vehicle accidents involving large trucks cause widespread damage to anyone or anything in their path. Their size and weight can't be stopped easily if they gain momentum, which significantly increases the price tag attached to these situations.

Workers' Compensation

: A workplace injury is painful enough, but your employer denying your rightful compensation is even more agonizing. Your employer is required to file your workers' compensation claim promptly, and if they don't, you can potentially take legal action against them.

Slip and Fall

: A slip and fall can happen anywhere—and fast. Property managers are legally required to keep their premises hazard-free for anyone who traverses the area, making any slip and fall on a hazard all the more intolerable. 

Medical Malpractice

: Doctors are human, too. Much like us, they can make mistakes in the workplace, but any negligence on their part can cause much more damage than someone working in an office. However, medical malpractice is an actionable offense, and you can potentially file a lawsuit seeking to recover your damages.

Product Liability

: The products we find on store shelves won't always work for their intended purpose. In some cases, they can malfunction due to manufacturer, design, or retailer negligence, causing the user to sustain a painful injury. 

Wrongful Death

: Accidents don't always have happy endings. If a loved one loses their life because of the negligence of a third party, you should team up with a lawyer to ensure the at-fault party is held accountable.

There are small firms and large firms, but each option has its associated benefits and drawbacks. Smaller firms tend to offer a more personalized touch and can offer more of their attention to your case because they don't handle very many. Bigger personal injury firms, on the other hand, have resources they can leverage on your behalf, but you may feel like just a number in a system while handling your case details. The decision between these two isn't easy, but what if there was an answer right in front of you?

Morgan and Morgan, America's largest personal injury firm, offers a best-of-both-worlds approach to our clients—the resources of a larger firm with the personalized and attentive touch of a small firm. You should never have to settle for a law firm that's less than you deserve, and you shouldn't settle on anything other than your fair and full compensation either. Plus, the fee is free when you team up with us. You never have to pay out-of-pocket costs, and we're only paid when we win your case, allowing anyone to afford the best personal injury lawyer without any expenses.

What Can I Recover in My Personal Injury Lawsuit?

Every personal injury lawsuit is different. The type of accident you were involved in, the severity of the damage, and many other factors will influence the damages you can seek for recovery. In many cases, your personal injury lawyer plays a more prominent role than you think. An attorney who hasn't seen your type of case many times before will be less effective than an attorney who's worked with clients like yourself hundreds of times. Most importantly, they'll know how to maximize your damages, including:

Present and future medical expenses

Lost wages

Repair costs

Consistent treatment benefits

Disability benefits

Pain and suffering

Punitive damages

Diminished/Total loss of earning capacity

Emotional/mental anguish

Funeral damages, in the case of wrongful death

Your ability to recover the damages above will depend on your situation, the jurisdiction the accident occurred in, and your ability to back up each claim with evidence, among other items. Some of these damages, like pain and suffering, are difficult to advocate for because the damage is internal. Only you will truly understand how much your condition affects you, which is why many victims are only awarded minor damages when their suffering is causing them a great deal of pain. Your attorney is vital if you're dealing with even minor pain and suffering damages, as they can leverage their experience and expertise to convince the opposing party that you're seriously suffering. Without such an advocate, you risk losing out on the compensation you would use to pay for treatment, therapy, and other avenues to alleviate the pain. Give yourself the best possible chance of success and team up with the best—Morgan and Morgan.

What Orange Park Neighborhoods Does Morgan & Morgan Serve?

Morgan and Morgan has offices nationwide, but we serve the great people of Orange Park from corner to corner, including:

Bellair

Eagle Landing

Holly Point / Laurel Grove

Lakeside

Lakeside Estates

Meadowbrook Terrace

North Meadowbrook Terrace

Oakleaf Plantation

Oakleaf Plantation Southeast

Ridgewood

Our firm was founded around the corner over three decades ago in Orlando because John Morgan hired the wrong attorney for his brother, Tim. We began as a family firm, fighting for nothing less than what Tim deserved, and we're still that way today. Now, we fight to make sure no one makes the same mistake, and we've recovered $15 billion+ in the process. We'll never settle for less than you deserve; you can count on it.

Can I Afford a Personal Injury Lawyer?

Some law firms shackle their clients with hefty retainer fees that only further their financial burden. At Morgan and Morgan, we chose to take a different route—one that allows anyone that's victimized by the negligence of a third party, regardless of their financial status. When you team up with us, you pay no out-of-pocket costs, and we're only paid when we win your case. Our contingency not only allows you to retain comprehensive representation with no upfront costs, but it also keeps everyone motivated to recover the fullest extent of the compensation you're entitled to.
 

When Should I Contact a Personal Injury Lawyer?

Your health and well-being are the most important concern following an accident, so you should make sure to seek medical care as soon as possible, even if you believe the damage was minor. Make sure to tell your doctor about all the pain or discomfort you're experiencing to ensure you're able to use them later on in the process.

Once you've seen a medical professional and received care, your next call should be to a personal injury lawyer. The next steps in the process are doable as an individual, but they're especially challenging without prior experience. You'll never be able to know what legal hurdles will slow down the process, and that's not including the burden to prove fault, liability, and negligence. Some victims choose to forgo an attorney because they believe their damages were minor, only to find out years later that the damage from the injury was more severe than they thought. If you weren't at fault for the accident, you should retain an attorney after receiving medical attention to increase your chance of success, regardless of how minor you think your case is.

Contact Morgan & Morgan's Orange Park Office

In the most difficult moments of your life, Morgan and Morgan has your back. No one should ever have to pay for an accident they didn't cause, and with the help of an attorney, you have a much better chance of not having to. With so much on the line, you can't afford to settle on your law firm. With Morgan & Morgan, you won't have to, and you won't have to pay any upfront fees or expenses to afford our assistance either. 

We have attorneys for every personal injury situation, all under one roof. If your employer denied your workers' compensation benefits, you slipped and fell in a major retail store, or were involved in any other accident caused by a third party's negligence, you can count on Morgan and Morgan to help take your case across the finish line. With over $15 billion recovered for our clients, decades of experience behind us, and a commitment to never settle for less than you deserve, we're uniquely capable of fighting For the People of Orange Park.

Contact us today to get started.

¿Usted tiene preguntas acerca de su caso en español?

Los abogados de lesiones personales de Morgan & Morgan entendemos lo importante que es resolver todas sus preguntas legales en el idioma en el que usted pueda entender mejor. Por eso contamos con una sección de Preguntas Frecuentes en nuestra página de abogados.com. Recuerde que en caso de ser victima de un accidente y necesitar ayuda legal, usted cuenta con los abogados de Morgan & Morgan. Siendo el bufete de abogados de lesiones personales más grande de los Estados Unidos, contamos con los recursos y la experiencia que usted necesita para defender sus derechos. ¡La justicia es derecho de todos!
Last updated on
Jun 07, 2023