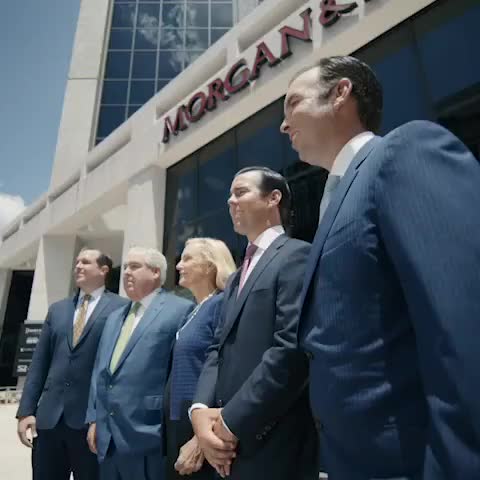 $15 Billion+ Won
•
800+ Lawyers Nationwide
•
The Fee is FreeTM, Only Pay If We Win
•
America's Largest Injury Law Firm
•
Protecting Families Since 1988
•
Local Personal Injury Lawyers Who Care
When you've been injured in a car accident, in a dog attack, or suffered medical malpractice, a Jersey City personal injury lawyer can help you recover compensation from the people responsible. We understand that it can be hard to know where to turn after you've sustained grave harm due to someone else's negligence.
In addition to dealing with unexpected injuries and taking time out from work for medical treatment, you're now facing an ever-growing pile of bills and wondering how to pay for it all. At Morgan & Morgan Philadelphia, LLC, A Professional Limited Liability Company formed in the State of Florida, we never believe an injured client should have to pay for someone else's mistakes. That includes medical expenses and damaged property. You deserve to be compensated fairly and within a reasonable amount of time. We can help make this happen.
The Fee is FreeTM Only Pay If We Win.
Submit a Free Case Evaluation
You can find out if you qualify immediately.
Get a Call From Us
Our specialists will walk you through your case and collect all the right information to win your case.
Let Us Get to Work
Our specialized attorneys will handle every step of your case from start to finish. You don't pay until we win.
Call Us Now
Hear From Our Clients
We've helped over 300,000 families across the United States. See what they have to say.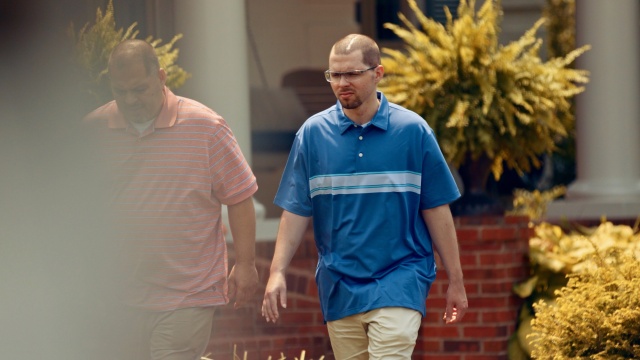 Our Personal Injury Lawyers
Have Over 55,000
5-Star
Reviews
They were caring and concerned about my case. They fought harder then I had intercepted. Communicated in many ways to make sure I understood. Thank you.
Georgia
Workers' Compensation
The staff was amazing, they treated me with the utmost respect and professionalism. Kept me informed every step of the way about my case. Always asked how I was doing and was prompt with responding to any of my questions or concerns. They are a great team!
Antonia
Premises Liability
Morgan and Morgan is truly the best law firm! PERIOD! You could consider yourself blessed when they take your case. Immediately, you can breathe. Anxiety goes from a 10 to 0! I needed them 3 TIMES! I wish I didn't have to hire an attorney but my family and I were blessed. We won every single time! Insurance companies truly know that they will take it to court! I got settlements for all 3 lawsuits. Never stepped a foot into a courtroom. Thank you so much Morgan & Morgan!
The entire Morgan & Morgan team, including my case manager Michelle Hill, have been a blessing! From the first phone call I made to them, they have been extremely compassionate, very helpful, and 100% professional. I would recommend Morgan & Morgan to anyone because THEY CARE!
Results may vary depending on your particular facts and legal circumstances.
See More
See Our Nationwide Results
We've won over $15 Billion for our clients in cases of all types. Let us work hard for you.
$28,450,105
Medical Malpractice
$8,800,000
Premises Liability
$1,331,245
Social Security
Results may vary depending on your particular facts and legal circumstances.
Commonly Asked Questions
What Is a Personal Injury Lawsuit?

Working with a highly skilled Jersey City personal injury lawyer is crucial to any successful legal endeavor. Accidents and negligent behavior happen with surprising frequency. Whether it's a slip and fall, birth injury, or illegal actions taken by an employer, your attorney will have your back to ensure your rights are protected and you recover compensation.

It would help if you didn't have to deal with the entire burden of someone else's unethical, careless or reckless behavior on your own. We can hold the negligent parties responsible through negotiations with their insurance company or through a court of law. Whatever it takes to secure justice and financial compensation for you and your loved ones. Depending on the unique circumstances of your case, we may even be able to secure damages for future lost wages if your injuries cause a disability that would impede your earning capacity or cause you to lose your job.

However, only some incidents can support a lawsuit or settlement. Personal injury law requires proof of an injury that directly resulted from someone else's negligence. The other party can be an individual, a corporation, or even a government entity.

The term "injury" under personal injury law doesn't always have to be physical. For example, if someone slanders you and causes you to lose business or damages your reputation, that financial and emotional loss would be the "injury." Likewise, you may have purchased a defective product that performs differently than advertised. In this scenario, your "injury" could be as simple as "inconvenience." However, the examples mentioned earlier will have other legal elements that need to be met to be viable.

Here are some other examples where a personal injury action would be the appropriate step to take:

A commuter rear-ends you in your car while texting and driving, causing grievous bodily harm
A hotel fails to provide reasonable security, and you're the victim of a mugging on their grounds
A doctor fails to warn you of the potential negative outcome of a recommended treatment, and you suffer harm
A grocery store employee fails to put up a Wet Floor sign while mopping, and you are hurt in a slip & fall
A manufacturer sells a faulty device to the public that injures consumers
Your homeowner's insurance refuses to provide coverage for damage explicitly covered under your policy
An employer fails to pay you for overtime work or illegally requires you to work "off the clock"
You're in a boating accident that falls under maritime law
A young child drowns in a pool with no safety latch on the gate
An elderly loved one suffers from neglect at a nursing home
You're denied Social Security Disability benefits when you should qualify
You're denied Veterans benefits when you should qualify
You suffer a burn injury in an apartment complex because exits were blocked
An insurance company is declining or delaying your valid claim
Anytime a loved one dies because of someone else's negligence

Suppose any of the examples above ring a bell. In that case, you may have a strong chance of recovering full compensation for your losses. To determine how strong your case is, it would be best if you contact one of our Jersey City personal injury lawyers. We have lawyers that focus on specific areas of law and make it their specialty. Lawyers who specialize have a better capacity to understand the intricacies of cases like your own through extensive knowledge of previous case outcomes and case law.

Is It Better to Negotiate With an Insurance Company or Take the Matter to Court?

We have the wisdom and experience to understand that every case is going to be unique, with factors that will impact the end result. Once you've talked with your attorney about your case, they will help to determine whether a lawsuit against the negligent party is the most favorable route or if negotiations with the other party's insurance company will suffice. There are pros and cons to either course of action. Our role is to offer you the best legal advice possible and support you in the decision you make.

Negotiating a Settlement  

It's no secret that the majority of civil legal disputes are resolved through negotiations. In fact, this is often the preferable route by claimants, defendants, and the courts. For the courts, it's one less burden. However, it's always your right to take your dispute to trial if the court recognizes its merit. Suppose the defendant is an established business with a reputation to protect. In that case, they may realize it's in their best interest to resolve the issue as quickly and quietly as possible.

When negotiating a settlement, both parties come to an agreement concerning compensation without the need for a judge and jury, which is typically much faster and less costly. For this reason alone, many clients prefer accepting a settlement so they can get on with their lives and leave the incident in question in the past. Still, suppose you and your lawyer agree that the other party's offer isn't fair. In that case, your attorney will support you if you opt for a trial instead.

Once a settlement is negotiated, and you sign the papers accepting their offer, there are no options for recovering any additional money in the future. There may be better approaches than this if you've suffered significant injuries that will require extensive future medical care.

While a settlement may be preferable for various reasons, negotiating on your own has its pitfalls. Insurance companies and corporate attorneys don't have your welfare as their number one priority. Your Jersey City personal injury lawyer will, however. If you're on your own, they may take advantage of your inexperience, argue that they are not totally responsible, and minimize your injuries, so they don't have to pay fairly.  

You will never have to worry about getting less than what you deserve when Morgan & Morgan Philadelphia, LLC, A Professional Limited Liability Company formed in the State of Florida represent you. We don't let that happen to our clients.

Filing a Personal Injury Lawsuit

If negotiations fail, and sometimes they do, you can file a personal injury lawsuit. This will also give you the opportunity to hold the wrongdoer publicly accountable. It may even be better if a wrongdoer's penchant for negligent behavior needs to be uncovered. An upside to a lawsuit is the possibility of more significant compensation. In our experience, verdicts handed down by juries often result in higher damages awarded. This is particularly true if the defendant's actions show a history of negligence.

Choosing a trial-ready personal injury lawyer is essential, even if you think a settlement is the best choice for you. When your lawyer approaches your case as if it's headed to trial, you can be assured that no stone is unturned during investigations and research. Every Morgan & Morgan Philadelphia, LLC, A Professional Limited Liability Company formed in the State of Florida lawyer on staff uses this approach, so they'll be ready to do battle with every weapon in our arsenal. It's in our company culture to ensure each client gets the best representation possible.

What Is My Jersey City Personal Injury Case Worth?

Every case has unique factors that will determine how much compensation can be recovered. Insurance adjusters, judges, and juries have a wide variety of elements to consider and are bound by rules and statutes. You may be eligible to recover medical expenses. Still, you might be able to recover damages for emotional and other personal losses as well. With the background your personal injury lawyer will bring to the table, you'll have a clearer idea of your chances of success and what kind of compensation you could be awarded. You might be able to recover the following depending on your individual circumstances:

Current and future medical expenses - Once we prove your injuries are the result of the accident at issue, the complete record of medical expenses can be presented for consideration, as well as a statement from your physician that outlines future treatments needed.

Current and future lost income - As the result of an accident, you may miss work, be forced to switch careers, or may not be able to work at all. You may be eligible to recover financial losses incurred due to an inability to work or if you have any diminished capacity to earn.

Property damage - Typically, you will be eligible to recover compensation for property damage should you be in a motor vehicle accident. In this case, you can get paid for financial losses from repair work, or if your vehicle is totaled, payment for replacement.

Pain and suffering - If you or someone you care about suffered discomfort, emotional distress, or mental anguish from the incident, you may also be able to win payment for this. Additionally, you can get compensated if your injuries cause you to be no longer able to enjoy aspects of life you once enjoyed.

Call Us Today If You Need a Personal Injury Lawyer

You don't have to face legal challenges alone, especially when trying to recover from injuries. Morgan & Morgan Philadelphia, LLC, A Professional Limited Liability Company formed in the State of Florida can do the heavy lifting and make sure your rights are protected. We're proud to have a presence in Jersey City and are ready to help individuals who find themselves in situations that warrant legal action for personal injuries.

Contact us today for a free case evaluation to increase your chances of recovering full compensation. You'll owe nothing unless we can resolve your issue successfully.

¿Usted tiene preguntas acerca de su caso en español?

Los abogados de lesiones personales de Morgan & Morgan Philadelphia, LLC, A Professional Limited Liability Company formed in the State of Florida entendemos lo importante que es resolver todas sus preguntas legales en el idioma en el que usted pueda entender mejor. Por eso contamos con una sección de Preguntas Frecuentes en nuestra página de abogados.com. Recuerde que en caso de ser victima de un accidente y necesitar ayuda legal, usted cuenta con los abogados de Morgan & Morgan Philadelphia, LLC, A Professional Limited Liability Company formed in the State of Florida. Siendo el bufete de abogados de lesiones personales más grande de los Estados Unidos, contamos con los recursos y la experiencia que usted necesita para defender sus derechos. ¡La justicia es derecho de todos!
Last updated on
Jun 07, 2023