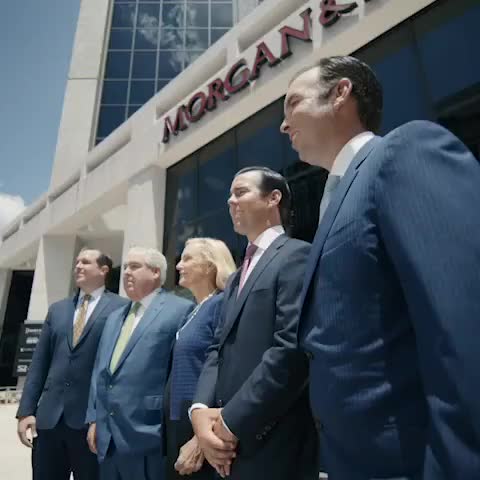 $15 Billion+ Won
•
800+ Lawyers Nationwide
•
The Fee is FreeTM, Only Pay If We Win
•
America's Largest Injury Law Firm
•
Protecting Families Since 1988
•
Lawyers Who Care
Burlington is the most populated city in Vermont, and it is 45 miles south of the border between the United States and Canada. Vermont is well known for its beautiful fall season and is a very popular place to travel when the leaves are changing colors. It borders New Hampshire to the east, New York to the west, and Massachusetts to the south.
It remains a popular place for people to visit year-round due to incredible outdoor opportunities, such as skiing during the winter, and plenty of hiking opportunities during the other seasons. But with all those visitors on the road traveling into Vermont, accidents can happen.
No one ever wants to find themselves dealing with the aftermath of a serious accident. Yet someday, it could be you on the side of the road who has been hit by someone else. It's very important to retain experienced legal representation when you find yourself dealing with these kinds of serious situations. 
Morgan & Morgan knows how hard it can be to find resolution after a devastating accident. But we want you to know that you're not alone during this challenging time, and your decision to hire Morgan & Morgan as your legal team, with a strong presence in Burlington, VT, can make a big difference in the outcome of your case. You deserve to have an advocate in your corner from the moment you file suit, and we'll be there to help you through your claim from beginning to end. 
The Most Dangerous Roads in Vermont
While Vermont is a beautiful place with plenty of things to do outside, it is unfortunately home to too many car accidents that could have been prevented. Despite the small size and low population of Vermont, there are a great deal of roads throughout the state that are home to deadly and serious accidents.
One in four roads across the entire state was rated as in badly need of repair, meaning that Vermont has some of the most challenging road conditions across the entire country. Furthermore, studies have shown that drivers in Vermont are highly distracted. In fact, drivers in Vermont came in towards the top of the list of most distracted drivers across the entire country. When it comes to run-off-the-road accidents, Vermont came in number one in the nation for traffic fatalities caused by impaired drivers.
Vermont State Road 15 comes in fourth place as one of the most dangerous roads. This trip from Burlington to Danville has many different beautiful townships along the way and tons of natural beauty. However, winter road closures, wildlife on the road, poor road conditions, limited access to emergency services on the rural route, and the fact that it can be difficult to spot motorcycles all contribute to the fact that this is a very dangerous road. This becomes especially hazardous during the winter and storms when tourists may not be familiar with how much more dangerous the roadway becomes. U.S. Route 2 is the third most dangerous road in Vermont. It goes south from near the Canadian border and goes over several bridges near Burlington. Some of the risk factors making this a dangerous road include that moose are commonly spotted along this road between May and November. The physical condition has many large potholes and is overall considered poor. Winter conditions can include ice and snow and rural stretches have very limited opportunities to access emergency services.
 State Route 9 is another dangerous road in Vermont. This is also known as the Molly Stark byway, harkening back to this revolutionary era person. 
The mountainous sections and shifting terrain of State Route 9 make it a popular location for accidents and there are approximately 60 traffic accidents in Vermont involving a moose each year. 
United States Route 7 begins one mile east of the New York border but has many different risk factors that make it a possibility for accidents to happen. This includes the fact that it has faded lane markings, it often has inappropriate signage for road hazards, and that it is a two-lane highway that only has wire guardrails. Furthermore, this road gets limited access from plows and salt during winter weather, meaning that conditions can get deadly very quickly. Finally, slick conditions and heavy fog around Lake Champlain make this a very dangerous area. While a Vermont road trip or traveling throughout Vermont as a resident should be easy and enjoyable, accidents can and do happen, and it is imperative to hire an experienced Burlington, Vermont personal injury attorney as soon as possible to represent your interests if you or somebody you know has already been hurt.
All too often, injuries caused by accidents are directly related to individual carelessness or reckless behavior. Although these injuries may be unintentional, they leave a victim reeling with the consequences. This is why it is incredibly important to retain an experienced Burlington, Vermont personal injury lawyer to help guide you through the process of supporting you after a critical injury. It can be overwhelming to work through this process on your own but identifying a dedicated lawyer is crucial for your success.
Why Choose Morgan & Morgan?
The law firm of Morgan & Morgan has extensive experience representing the rights of victims in Burlington, Vermont and throughout the rest of the state. Our lawyers have the resources, network, and understanding of local and state laws to create the best possible legal strategy to protect your rights. All too often, insurance companies make it difficult to deal with them after you have been seriously hurt and since their business model prioritizes paying as little as possible on claims, it can be shocking as the victim to realize that it is an uphill battle to work with them.
This can have long-term and disappointing consequences for someone who is seriously hurt in an accident and who expected their insurance company to support them. At Morgan & Morgan, we know you deserve to receive maximum compensation for your injuries, and we work hard so that you have the best possible chance of doing this. Our Burlington, Vermont office is backed by the resources of the biggest personal injury firm in the country, meaning that we work as hard as possible to make sure that the settlement offer that you receive and sign for fully compensates you.
The Fee is FreeTM Only Pay If We Win.
Submit a Free Case Evaluation
You can find out if you qualify immediately.
Get a Call From Us
Our specialists will walk you through your case and collect all the right information to win your case.
Let Us Get to Work
Our specialized attorneys will handle every step of your case from start to finish. You don't pay until we win.
Call Us Now
Hear From Our Clients
We've helped over 300,000 families across the United States. See what they have to say.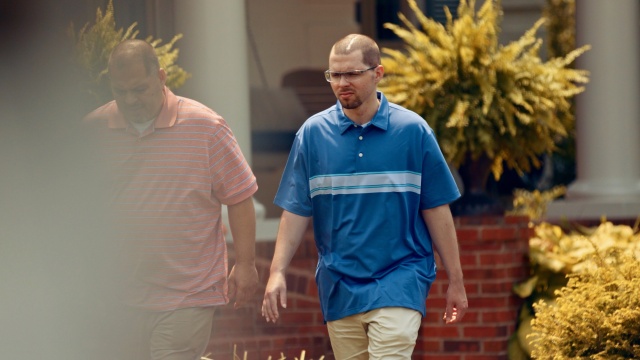 Our Personal Injury Lawyers
Have Over 55,000
5-Star
Reviews
They were caring and concerned about my case. They fought harder then I had intercepted. Communicated in many ways to make sure I understood. Thank you.
Georgia
Workers' Compensation
The staff was amazing, they treated me with the utmost respect and professionalism. Kept me informed every step of the way about my case. Always asked how I was doing and was prompt with responding to any of my questions or concerns. They are a great team!
Antonia
Premises Liability
Morgan and Morgan is truly the best law firm! PERIOD! You could consider yourself blessed when they take your case. Immediately, you can breathe. Anxiety goes from a 10 to 0! I needed them 3 TIMES! I wish I didn't have to hire an attorney but my family and I were blessed. We won every single time! Insurance companies truly know that they will take it to court! I got settlements for all 3 lawsuits. Never stepped a foot into a courtroom. Thank you so much Morgan & Morgan!
The entire Morgan & Morgan team, including my case manager Michelle Hill, have been a blessing! From the first phone call I made to them, they have been extremely compassionate, very helpful, and 100% professional. I would recommend Morgan & Morgan to anyone because THEY CARE!
Results may vary depending on your particular facts and legal circumstances.
See More
See Our Nationwide Results
We've won over $15 Billion for our clients in cases of all types. Let us work hard for you.
$28,450,105
Medical Malpractice
$8,800,000
Premises Liability
$1,331,245
Social Security
Results may vary depending on your particular facts and legal circumstances.
Burlington
Am I Able to Afford a Lawyer?

One of the most difficult aspects of moving through a legal claim is wondering whether or not you will be able to afford legal representation. Determining whether or not you can afford a lawyer is unique in the world of personal injury because personal injury attorneys accept cases on a contingency fee basis. You may have heard that lawyers are expensive to hire or that you would have to put up a costly retainer at the outset to secure a law firm's representation. However, with Morgan & Morgan, if your case is accepted, it is accepted on a contingency fee basis, which means that our team of lawyers working on your case only gets paid if and when they negotiate a fair settlement offer on your behalf or achieve a jury verdict.

This contingency fee arrangement means that we will accept a percentage of any final award and if we are unsuccessful in securing an outcome for you, we do not get paid. This gives you the peace of mind that your lawyers can begin working on the legal aspects of protecting your rights as soon as possible, and the fear of not being able to afford a lawyer should never keep you from reaching out and getting further information about the resources available to you. It can be difficult to navigate this situation on your own, and retaining an experienced law firm often can make this process much easier for you.

Which Cities in Vermont Does Morgan & Morgan Serve?

The law firm of Morgan & Morgan has an extensive track record in Vermont and especially in Burlington. Our Burlington office serves those people who have been seriously injured in Burlington and in surrounding areas. We serve Burlington, Charlotte, Colchester, Essex Junction, Hinesburg, Jericho, South Burlington, Williston, and Winooski.

What Types of Damages Can Be Recovered?

The value of your case depends on what kinds of damages can be recovered. Every case is unique, but damages often fall into the following categories:

Medical expenses
Lost wages
Pain and suffering
Property damage
Loss of consortium

How Long Will My Case Take?

The aim is to get you paid in full as soon as possible, but the process takes time. No two cases are the same, and lawyers will work to recover the actual value of your claim by following a tried and true procedure:

Draft a complaint alleging the defendant of specific wrongdoings and suggesting corrective action.
Exchange information with the defense in a process called "discovery."
Negotiate with the other side to reach a settlement and decide if the offer is fair.
If a settlement can't be reached, prepare the case for trial.
Recover a specific sum of money to be paid directly to you.

How Can a Lawyer Really Help?

You may be tempted to try to handle your lawsuit on your own and work directly with the insurance company. However, this can quickly become overwhelming and confusing because most insurance carriers are out to protect their best interests, not yours. This means that you could find yourself receiving a settlement offer that is far too low for the injuries you have sustained. In other cases, many victims in Burlington, Vermont struggle to get a settlement offer at all if the insurance company delays or denies their claim. A lawyer can make a big impact on how your case is handled and can give you a great deal of confidence and peace of mind about your situation. 

Our Burlington, Vermont office is staffed with support staff and lawyers who do everything possible on behalf of our clients. They have seen situations like yours before and have worked as hard as possible to protect victims. Some of the things that an attorney can do to help in your case is to determine liability and investigate the case, analyze and organize evidence, examine the full extent of your damages in both the short and long term, negotiate directly with your insurance company to reach a settlement, and take your case to trial in the event that a settlement cannot be reached.

What Kind of a Case Does a Personal Injury Attorney Handle?

Our lawyers in Burlington, Vermont have extensive experience handling a broad range of personal injury cases. The role of a personal injury attorney is to make sure that a victim's rights have been protected from the beginning to the end of a case. If you have been involved in an accident that wasn't your fault, you are a victim of personal injury, and you may be eligible to recover compensation for those injuries. All too often, accidents are caused by someone's unintentional or intentional failure to use reasonable care. This however can leave victims as the ones dealing with the consequences. 

If someone acts recklessly or negligently and their actions lead to harm, they can be legally held accountable for any and all damages they have caused. Our Burlington, Vermont personal injury lawyers handle cases including product liability, wrongful death, slip-and-fall, medical malpractice, workers' compensation, truck accidents, and car accidents. There are many other situations in which you may have been hurt as a result of someone else's negligent actions, and you can trust that our law firm has the necessary network and resources to support you.

When Should I Contact a Personal Injury Lawyer?

Your health and well-being should be your top priority immediately following an accident, which leads many people to appropriately seek out medical care rather than hiring an attorney. After you have obtained medical treatment and a diagnosis for your injuries, however, it is important to consult with a Burlington, Vermont personal injury attorney. You may believe that your injuries are too minor or that you can work directly with the insurance company on your own. However, it is strongly recommended that you consult with a knowledgeable Burlington, Vermont personal injury attorney who can help protect all of your rights.

How Can I Sue for Personal Injury?

You are eligible to sue for personal injury if you can show that another party was responsible for your injuries. You could be eligible to recover pain and suffering, medical expenses, lost wages, emotional distress, funeral expenses, and loss of companionship among others. Talk to a Burlington, VT personal injury lawyer about what information is needed to open a legal action to recover compensation for your damages. 

Get Started for Free With Morgan & Morgan

If you are ready to take your first steps toward justice in Burlington, Vermont, contact the experts at Morgan & Morgan for a free, no-obligation case evaluation to learn more about your options and how to proceed. You don't have to go through this alone; we're here to help and always fight "For the People."

¿Usted tiene preguntas acerca de su caso en español?

Los abogados de lesiones personales de Morgan & Morgan entendemos lo importante que es resolver todas sus preguntas legales en el idioma en el que usted pueda entender mejor. Por eso contamos con una sección de Preguntas Frecuentes en nuestra página de abogados.com. Recuerde que en caso de ser victima de un accidente y necesitar ayuda legal, usted cuenta con los abogados de Morgan & Morgan. Siendo el bufete de abogados de lesiones personales más grande de los Estados Unidos, contamos con los recursos y la experiencia que usted necesita para defender sus derechos. ¡La justicia es derecho de todos!
Last updated on
Jun 07, 2023