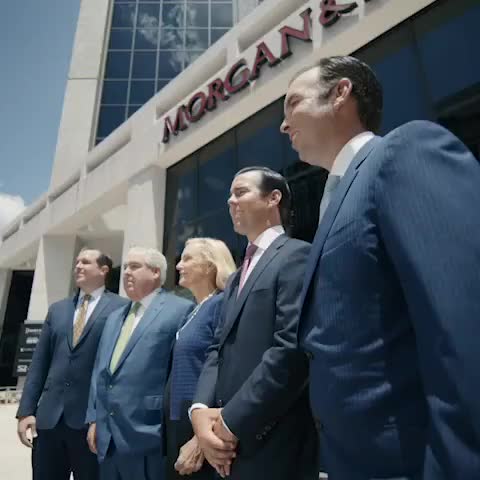 $15 Billion+ Won
•
800+ Lawyers Nationwide
•
The Fee is FreeTM, Only Pay If We Win
•
America's Largest Injury Law Firm
•
Protecting Families Since 1988
•
Premier Personal Injury Attorneys in Indianapolis
Whenever you leave your home, you always take on a certain level of risk. Usually, we barely think about the normal level of risk involved in our day-to-day actions.
In most instances, you will return home without any problems. But sometimes, an unexpected accident may happen. 
No matter how careful you are, accidents and injuries can occur. Sometimes, accidents happen as the result of another person's careless or reckless behavior.
If you have been injured because of another person's actions, should you have to pay for the resulting losses? At Morgan & Morgan, we do not believe victims should pay for others' negligence. 
Since 1988, our firm has fought hard for the people. Our compassionate attorneys know what it takes to help our clients through their most difficult times. 
At the firm of Morgan & Morgan, we know that accident and injury victims face mounting financial expenses. That is why we will represent you with no need for out-of-pocket costs.
Over the years, our track record of success has made us America's largest personal injury firm. Morgan & Morgan boasts the resources to effectively fight for victims while offering our clients personal care and attention.
Our Indianapolis office is home to legal professionals who will fight diligently for you. If you have been harmed because of someone else, do not hesitate.
Contact the skilled team at Morgan & Morgan to discuss the facts of your case. For a free consultation, complete the simple-to-use contact form on our firm's website today.
The Fee is FreeTM Only Pay If We Win.
Submit a Free Case Evaluation
You can find out if you qualify immediately.
Get a Call From Us
Our specialists will walk you through your case and collect all the right information to win your case.
Let Us Get to Work
Our specialized attorneys will handle every step of your case from start to finish. You don't pay until we win.
Call Us Now
Hear From Our Clients
We've helped over 300,000 families across the United States. See what they have to say.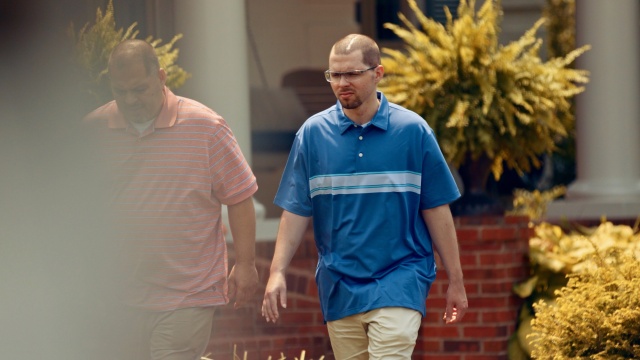 Our Personal Injury Lawyers
Have Over 55,000
5-Star
Reviews
They were caring and concerned about my case. They fought harder then I had intercepted. Communicated in many ways to make sure I understood. Thank you.
Georgia
Workers' Compensation
The staff was amazing, they treated me with the utmost respect and professionalism. Kept me informed every step of the way about my case. Always asked how I was doing and was prompt with responding to any of my questions or concerns. They are a great team!
Antonia
Premises Liability
Morgan and Morgan is truly the best law firm! PERIOD! You could consider yourself blessed when they take your case. Immediately, you can breathe. Anxiety goes from a 10 to 0! I needed them 3 TIMES! I wish I didn't have to hire an attorney but my family and I were blessed. We won every single time! Insurance companies truly know that they will take it to court! I got settlements for all 3 lawsuits. Never stepped a foot into a courtroom. Thank you so much Morgan & Morgan!
The entire Morgan & Morgan team, including my case manager Michelle Hill, have been a blessing! From the first phone call I made to them, they have been extremely compassionate, very helpful, and 100% professional. I would recommend Morgan & Morgan to anyone because THEY CARE!
Results may vary depending on your particular facts and legal circumstances.
See More
See Our Nationwide Results
We've won over $15 Billion for our clients in cases of all types. Let us work hard for you.
$28,450,105
Medical Malpractice
$8,800,000
Premises Liability
$1,331,245
Social Security
Results may vary depending on your particular facts and legal circumstances.
Morgan & Morgan
Why Is Morgan & Morgan the Best Choice?

When you are facing a personal injury or property damage resulting from an accident, you will probably need to file an insurance claim. Insurance providers are not incentivized to provide victims with generous or timely payments.

Unfortunately, many tightfisted insurance companies attempt to undervalue and undermine legitimate claims. Unless you have a knowledgeable legal representative on your side, it can be difficult to secure the money that you need.

Many insurance adjusters are trained to negotiate with victims to effectively undermine their claims. You should never speak with an insurance company representative without the guidance of an attorney.

The skilled personal injury lawyers at Morgan & Morgan understand the tactics that adjusters use to deny you payment. For instance, you should never say that you are "fine" or "okay," when speaking with an insurance adjuster.

While this might sound like a social nicety, an insurance provider might use this statement to claim you are not injured as badly as you claim. Oftentimes, adjusters will ask to record your conversation.

They may even claim that you must provide a recorded statement in order to file a claim. Never agree to this type of request without consulting with an attorney.

Without the requisite knowledge and experience, speaking with an adjuster could harm your chances of recovering the compensation that you are owed. At Morgan & Morgan, we know how to secure the financial recovery that you deserve.

If you are unable to recover financial damages, you will be forced to pay the costs of your accident or injury yourself. This is an unfair and avoidable scenario.

The Indianapolis office of Morgan & Morgan has the support of America's largest law firm. We will take your case as far as is necessary to recover a fair settlement. 

Less capable legal teams might accept the insurance provider's first offer. We understand that accident cases are often worth more than insurance companies claim.

Can I Afford a Legal Representative at Morgan & Morgan?

Many believe that legal professionals are too expensive for most people to hire. Although this can be true in some circumstances, it is not the case with the firm of Morgan & Morgan.

Our accomplished legal specialists operate on a "contingency" fee basis. When you hire our firm to represent you, we will agree to a proposed percentage of the recovery from your case.

Unless we successfully win or settle your claim, you will pay nothing. After we get the money that you deserve, the agreed-to portion of the compensation will be used to cover attorneys' fees.

At Morgan & Morgan, we believe that all accident and injury victims deserve justice. No matter your economic situation, we will help you pursue the financial recovery that you are rightfully due.

This also helps to align our interests with yours. If you do not get the payment that you deserve, our lawyers do not get paid. You can rest assured that our team will work diligently to secure a positive outcome in your Indianapolis personal injury or accident claim.

You should never hire a tort law firm that requires payment before agreeing to represent you.

Which Indianapolis Neighborhoods Does this Morgan & Morgan Office Serve?

The firm of Morgan & Morgan proudly serves clients across the United States of America. Our Indianapolis office serves individuals who live in the following areas:

Acton

Allisonville

Arlington Woods

Augusta/New Augusta

Brendonwood

Beech Grove

Broad Ripple

Camby

Castleton

Christian Park

Clearwater

Clermont

College Park

Crown Hill

Crows Nest

Cumberland

Crooked Creek

Devonshire

Eagle Creek

East Warren

Eastside

Five Points

Gallaudet

Garden City

Geist

Glenns Valley

Fall Creek

Key Meadows

Lawrence

Linden Wood

Millersville

Near Eastside

Poplar Grove

Guidon Creek

South Franklin

Southern Dunes

Traders Point

Valley Mills

West Newton 

And more

No matter where you are located in Indianapolis, contact our firm for premier legal representation. Morgan & Morgan is ready to fight on your behalf.

How Will a Personal Injury Attorney Help in My Case?

The process of pursuing financial compensation in the aftermath of an accident or injury is complex. There are many documents that must be completed and relevant deadlines to which you must adhere.

Fortunately, the seasoned personal injury lawyers at Morgan & Morgan have decades of experience helping victims pursue financial recovery. Our legal team will oversee every element of your accident or injury claim. 

Our legal experts will oversee the following elements of your personal injury or accident case:

Collecting relevant evidence to bolster your claim

Securing medical records and police reports

Speaking with experts and specialists, if needed

Negotiating forcefully with the opposing party

Determining the value of your claim

Drafting and filing legal paperwork

Ensuring that all relevant deadlines are met

Filing litigation if negotiations break down

And more

When you have been injured, you should be entirely focused on your personal recovery. The knowledgeable specialists at Morgan & Morgan have plenty of courtroom experience.

No matter what your case requires, our legal team can handle it. Let the accomplished professionals at Morgan & Morgan oversee all of the parts of your legal claim.

What Types of Cases Can the Team From Morgan & Morgan Handle?

When you have been hurt in an accident that you did not cause, it is critical to contact a personal injury attorney. In many cases, accidents are the result of someone's intentional failure to show reasonable caution.

This type of behavior is called "negligence." Those who act in negligent ways can be held legally accountable for the harm and damages that they cause. 

The victims in these instances have the legal option to pursue financial recovery through a tort claim. "Tort" is a term that refers to a harmful action. 

However, you should never pursue a tort claim without the help of a skilled legal expert. Fortunately, the legal team at Morgan & Morgan knows what it takes to fight effectively for the rights of accident victims.  

Any type of accident or injury may serve as the basis for a valid legal claim. Some of the most common types of accident and injury claims that our firm handles include:

Car accidents

Truck accidents

Motorcycle accidents

Bicycle and pedestrian accidents

Slip and fall injuries

Trip and fall injuries

Property liability claims

Product liability claims

Workers' compensation cases

Medical malpractice claims

Unfortunately, some accidents caused by negligence result in fatal injuries to the victim. When this happens, the decedent's estate holder may be able to pursue a wrongful death claim.

These claims function similarly to other types of personal injury cases. However, the claimant is often one of the victim's surviving family members.

Through a wrongful death claim, the decedent's estate holders may be able to recover compensation for the losses associated with the death. Some common examples of financial damages in these cases include:

The victim's outstanding medical bills

Compensation for the victim's pain and suffering

Compensation for the survivors' pain and suffering

Property damage

The loss of relationship or consortium

The loss of the victim's income

Funeral costs

Burial expenses

When tragedy strikes, it is vital to hold negligent parties accountable for the damage that they caused. Fortunately, the experts at Morgan & Morgan have decades of representing claimants in wrongful death cases.

If you have lost a loved one in Indianapolis, contact our office to review the facts of your case. Our litigants will work diligently to recover maximum compensation in your accident, injury, or wrongful death case.

When Should I Contact an Attorney After an Accident?

If you have been involved in an accident, nothing is more important than your safety and health. Your first step after an accident or injury should be to seek a medical assessment.

Even if you do not believe that you were harmed in the accident, it is vital to consult with a physician. Some injuries do not present symptoms until days, weeks, or months after the inciting incident. 

For example, many car accidents result in whiplash injuries for victims. If you have whiplash, you may feel fine in the days immediately after the crash.

If you settle for an insignificant amount of money, you may relinquish your right to pursue compensation for an injury of which you are not aware. A medical professional will examine you after an accident to ensure that you receive the treatment and medication that you need.

As soon as you have secured medical help, you should contact a legal representative promptly. Some victims do not seek legal help because they believe their injuries are too minor. This is always a mistake. You should never attempt to recover compensation from an insurance company without the help of an attorney.

Insurance providers are not incentivized to provide quick or adequate payment to claimants. These companies ensure their profits by routinely denying or devaluing legitimate accident claims.

In fact, adjusters are often trained to manipulate claimants into undermining their own cases. Do not let this happen to you.

The seasoned negotiators at Morgan & Morgan understand the tactics that tightfisted insurance companies use. And our legal team knows how to counter these strategies effectively. Without the help of a skilled legal professional, you may risk losing the money that you need to move forward. 

Victims often think they can trust the relevant insurance provider in an accident case. This view is mistaken. Contact a knowledgeable personal injury attorney before attempting to negotiate a settlement with a greedy insurance provider.

What Is "Negligence" and How Can I Prove It?

Most civil accident and injury claims rely on the legal concept of "negligence." Proving that someone's negligent actions resulted in the damages that you sustained is critical for a successful case.

In most instances, proving that the liable party was negligent involves four distinct factors. First, the plaintiff must provide evidence that the at-fault party owed them a duty of care. 

For example, drivers have a duty of care to those with whom they share the road. Motorists should operate their vehicles in a safe and legal manner.

Second, the claimant must show that the liable party breached their duty of care. For instance, a driver breaches their duty of care when they maneuver in a reckless or careless way.

Third, a successful legal case involves proving that the breach of duty was the cause of the accident. If the claimant would have been involved in the accident regardless of the breach, the claim may not be successful.

Finally, the claimant must show that the incident resulted in actual damages. If the plaintiff was not harmed in any way, they will be unable to recover compensation. 

The skilled attorneys at Morgan & Morgan will review the circumstances of your Indianapolis accident or injury. We will build a powerful legal case on your behalf.

What Types of Damages Can I Recover Through a Legal Tort Claim?

The term for payments to victims in a civil claim is "damages." Most accident and injury victims face many expenses and losses in the aftermath of the incident.

Oftentimes, people underestimate the value of their accident or injury claim. That is another reason why you should consult with a seasoned legal expert. 

At Morgan & Morgan, we will review the facts of your case to accurately estimate the damages that you are owed. Most accident and injury claims involve two primary categories of compensation: "economic" and "non-economic" damages.

Economic damages serve as compensation for the direct monetary losses that the victim sustained. Many victims face significant financial challenges in the wake of their accidents. 

Some of the most common examples of economic damages are: 

Current and past medical bills

Anticipated future medical care costs

In-home care

Related property damage

Loss of income or wages from missed workdays

Decreased long-term earning ability

Many times, victims underestimate the financial losses that are related to their accidents or injuries. A legal expert will have the experience to accurately determine the economic damages that you can pursue.

Not every type of harm takes the form of a monetary loss. Victims can also pursue damages for intangible, psychological, and emotional losses.

Compensation for these types of losses is known as "non-economic" damages. Some typical examples of non-economic damages in tort cases include payments for:

Physical pain and suffering

Emotional anguish and distress

Anxiety, panic, and depression

Post-traumatic stress disorder

Loss of enjoyment of life

Embarrassment and inconvenience

Disfigurement and disability

Loss of relationship

It can be very difficult to accurately calculate the amount of non-economic damages in a tort case. Unsurprisingly, insurance providers attempt to downplay the intangible losses that claimants suffer. 

Do not settle for less than you deserve. Speak with the accomplished legal team at Morgan & Morgan to pursue all of the damages you are rightly due.

Contact the Indianapolis Office of Morgan & Morgan

If you or someone you love has been involved in an accident in Indianapolis, do not hesitate. Make sure to speak with a knowledgeable legal specialist as soon as possible.

When you need legal representation, contact America's largest personal injury firm – Morgan & Morgan. Our team has successfully tried and settled over a million cases for our clients. As a result, we have secured more than $15 billion dollars in financial recovery.

You should not have to bear the costs of an accident that you did not cause. It is important to hold negligent parties legally accountable. 

With our contingency fee payment approach, you will not pay a single dollar unless we get money for you. To arrange a no-cost, no-obligation consultation in Indianapolis, complete the simple-to-use contact form on the Morgan & Morgan website today.

¿Usted tiene preguntas acerca de su caso en español?

Los abogados de lesiones personales de Morgan & Morgan entendemos lo importante que es resolver todas sus preguntas legales en el idioma en el que usted pueda entender mejor. Por eso contamos con una sección de Preguntas Frecuentes en nuestra página de abogados.com. Recuerde que en caso de ser victima de un accidente y necesitar ayuda legal, usted cuenta con los abogados de Morgan & Morgan. Siendo el bufete de abogados de lesiones personales más grande de los Estados Unidos, contamos con los recursos y la experiencia que usted necesita para defender sus derechos. ¡La justicia es derecho de todos!
Last updated on
Jun 07, 2023