$15 Billion+ Won
•
800+ Lawyers Nationwide
•
The Fee is FreeTM, Only Pay If We Win
•
America's Largest Injury Law Firm
•
Protecting Families Since 1988
•
Catastrophic Events Lawyers
Catastrophes are commonly associated with natural disasters such as hurricanes, earthquakes, wildfires, and floods, but catastrophes can also have human origins. Natural and man-made catastrophes aren't mutually exclusive. Sometimes, the response to a natural disaster is itself disastrous and leads to increased suffering. 
There may be a sense that catastrophic events are a force majeure, an act of God, or otherwise unforeseeable and unavoidable. While they may be beyond the control of victims, catastrophes don't just happen for no reason. Events such as infrastructure collapses, transportation crashes, and mass shootings are not random. They occur for specific reasons that can usually be traced back to an individual or organization at fault. 
In the wake of a catastrophic event, victims' primary concerns are their health and safety and that of loved ones. But after the initial shock wears off, they may have questions about who is responsible. The costs of catastrophic events should not be borne by innocent victims. At the same time, victims may not be sure where the blame truly lies. 
For more than 30 years, Morgan & Morgan has helped people put their lives back together after a catastrophe. When catastrophic events cause life-changing injuries, our legal team knows how to investigate what happened, identify the liable parties, and secure maximum compensation for the afflicted. Learn how we can help during a free, no-obligation case review.
Morgan & Morgan
What Is a Catastrophic Event?

A catastrophe is a particularly destructive event that occurs suddenly and causes significant damage or loss. Some organizations have specific definitions of what constitutes a catastrophe. The Federal Emergency Management Agency (FEMA), the federal agency responsible for leading national responses to disasters, defines a catastrophic incident as "any natural or manmade incident, including terrorism, that results in extraordinary levels of mass casualties, damage, or disruption severely affecting the population, infrastructure, environment, economy, national morale, and/or government functions."

FEMA is primarily concerned with catastrophes that affect infrastructure, government, and populations on a large scale, such as hurricanes, earthquakes, and terror attacks that use chemical or biological agents. However, catastrophes often occur on much smaller and more localized scales. While such events may not garner national headlines or require federal intervention, they can be extremely disruptive to the lives of those involved.

Unlike major natural disasters, which are relatively rare, catastrophes are quite common. School bus crashes, helicopter crashes, falling construction debris, shootings, and other catastrophic incidents occur so often that we may be desensitized to them—until they happen to us or somebody we care about.
Hear From Our Clients
We've helped over 300,000 families across the United States. See what they have to say.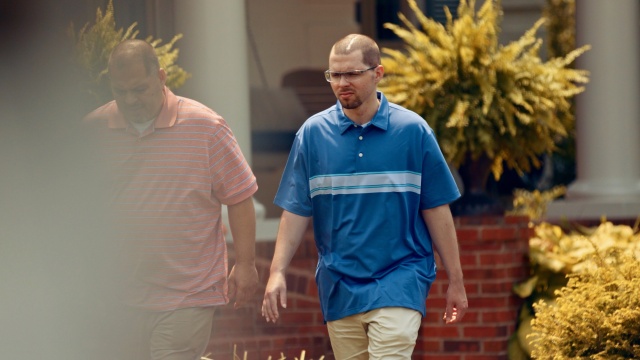 Our Personal Injury Lawyers
Have Over 55,000
5-Star
Reviews
They were caring and concerned about my case. They fought harder then I had intercepted. Communicated in many ways to make sure I understood. Thank you.
Georgia
Workers' Compensation
The staff was amazing, they treated me with the utmost respect and professionalism. Kept me informed every step of the way about my case. Always asked how I was doing and was prompt with responding to any of my questions or concerns. They are a great team!
Antonia
Premises Liability
Morgan and Morgan is truly the best law firm! PERIOD! You could consider yourself blessed when they take your case. Immediately, you can breathe. Anxiety goes from a 10 to 0! I needed them 3 TIMES! I wish I didn't have to hire an attorney but my family and I were blessed. We won every single time! Insurance companies truly know that they will take it to court! I got settlements for all 3 lawsuits. Never stepped a foot into a courtroom. Thank you so much Morgan & Morgan!
The entire Morgan & Morgan team, including my case manager Michelle Hill, have been a blessing! From the first phone call I made to them, they have been extremely compassionate, very helpful, and 100% professional. I would recommend Morgan & Morgan to anyone because THEY CARE!
Results may vary depending on your particular facts and legal circumstances.
See More
The Fee is FreeTM Only Pay If We Win.
Submit a Free Case Evaluation
You can find out if you qualify immediately.
Get a Call From Us
Our specialists will walk you through your case and collect all the right information to win your case.
Let Us Get to Work
Our specialized attorneys will handle every step of your case from start to finish. You don't pay until we win.
Call Us Now
See Our Nationwide Results
We've won over $15 Billion for our clients in cases of all types. Let us work hard for you.
$28,450,105
Medical Malpractice
$8,800,000
Premises Liability
$1,331,245
Social Security
Results may vary depending on your particular facts and legal circumstances.
Last updated on
May 02, 2023