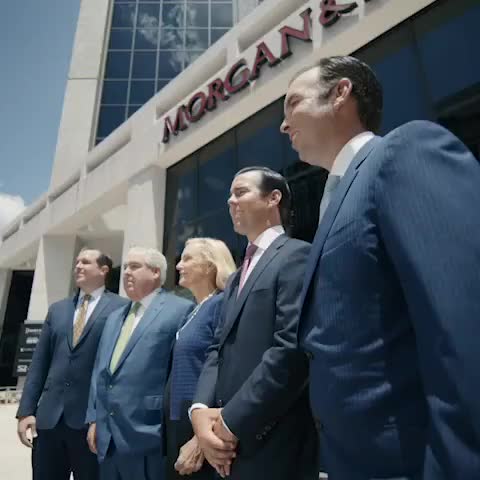 $15 Billion+ Won
•
800+ Lawyers Nationwide
•
The Fee is FreeTM, Only Pay If We Win
•
America's Largest Injury Law Firm
•
Protecting Families Since 1988
•
Lawyers Who Care
Accidents and serious injuries can happen when you least expect them, and the effects can be devastating and long-lasting. In addition to the physical and emotional pain of an injury, the financial costs can be catastrophic.
If you've been injured, a personal injury attorney may be able to help you recover the compensation you need to put your life back together. An attorney can evaluate your case and advise you on the best course of action.
Since 1988, Morgan & Morgan has proudly fought For The People against The Powerful. Over that time, we've become America's largest personal injury law firm and helped our clients recover more than $15 billion in damages.
Ohio law requires that you file a personal injury lawsuit within two years of the date of the injury, so don't wait. Contact us today for a free case evaluation.
Estamos aquí en Columbus: Vivimos y trabajamos en Columbus. Nuestro sitio de web en Español, abogados.com, ayuda la población latina de Ohio. Complete una evaluación de caso gratis hoy.
The Fee is FreeTM Only Pay If We Win.
Submit a Free Case Evaluation
You can find out if you qualify immediately.
Get a Call From Us
Our specialists will walk you through your case and collect all the right information to win your case.
Let Us Get to Work
Our specialized attorneys will handle every step of your case from start to finish. You don't pay until we win.
Call Us Now
Hear From Our Clients
We've helped over 300,000 families across the United States. See what they have to say.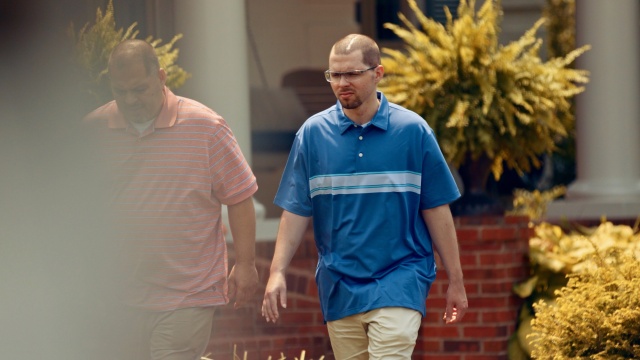 Our Personal Injury Lawyers
Have Over 55,000
5-Star
Reviews
They were caring and concerned about my case. They fought harder then I had intercepted. Communicated in many ways to make sure I understood. Thank you.
Georgia
Workers' Compensation
The staff was amazing, they treated me with the utmost respect and professionalism. Kept me informed every step of the way about my case. Always asked how I was doing and was prompt with responding to any of my questions or concerns. They are a great team!
Antonia
Premises Liability
Morgan and Morgan is truly the best law firm! PERIOD! You could consider yourself blessed when they take your case. Immediately, you can breathe. Anxiety goes from a 10 to 0! I needed them 3 TIMES! I wish I didn't have to hire an attorney but my family and I were blessed. We won every single time! Insurance companies truly know that they will take it to court! I got settlements for all 3 lawsuits. Never stepped a foot into a courtroom. Thank you so much Morgan & Morgan!
The entire Morgan & Morgan team, including my case manager Michelle Hill, have been a blessing! From the first phone call I made to them, they have been extremely compassionate, very helpful, and 100% professional. I would recommend Morgan & Morgan to anyone because THEY CARE!
Results may vary depending on your particular facts and legal circumstances.
See More
See Our Nationwide Results
We've won over $15 Billion for our clients in cases of all types. Let us work hard for you.
$28,450,105
Medical Malpractice
$8,800,000
Premises Liability
$1,331,245
Social Security
Results may vary depending on your particular facts and legal circumstances.
Columbus Ohio
Why You Should Consult an Attorney?

Personal injury cases can be extremely complicated—that's why you need an experienced attorney working on your behalf. An attorney can investigate your case, gather evidence, and enlist experts to support your claim. Your attorney can also calculate the full extent of your damages and fight to recover the amount you are owed.

When you choose Morgan & Morgan, you get the resources of a big law firm and the personal attention of a small one. As America's largest personal injury firm, we have the resources required to build your case and take it to trial if necessary.

Insurance companies and big businesses know that we won't back down. For many of them, the last thing they want to hear is that someone hired Morgan & Morgan.

What Are Types of Compensation You May Be Owed?

Medical bills, lost wages, loss of earning potential, property damage, and pain and suffering are some of the most common types of damages that personal injury attorneys attempt to recover for their clients.

An attorney will review evidence such as medical and police records to calculate a total dollar figure for past and future losses caused by their client's injuries. Then they will build a persuasive case and do everything in their power to recover full compensation.

Hiring a lawyer is often the best way for an injured person to move on with their life without a heavy financial burden hanging over them.

How Much Does It Cost to Hire a Lawyer?

Morgan & Morgan believes that everyone is entitled to justice. That's why we work on a contingency basis, which means we only get paid if you do. Consultations are always free, and there are no upfront costs to hiring us.

If we don't win your case at trial or reach an acceptable settlement, you don't pay. It's that simple.

Why Should I Turn to a Lawyer if I Get Injured?

Accidents and injuries happen across the state of Ohio every day. When you have suffered a personal injury, the consequences can feel overwhelming.  

Injury victims do not only face the physical and emotional turmoil resulting from their accidents. They also experience drastic financial losses in most cases. 

This loss can be especially devastating if your injury was the preventable result of someone else's negligence. Fortunately, personal injury lawyers can help you pursue a legal claim for damages. 

When you need the premiere Columbus personal injury lawyers, contact Morgan & Morgan. Our accomplished team of Ohio attorneys knows how to fight successfully for accident and injury victims. 

Speak with one of our legal professionals to schedule a free case evaluation today. We will review the facts of your claim and answer any questions you might have. We'll fight to help you obtain all of the compensation you may be owed for your injury.

What Are the Most Common Injury Claims?

Personal injuries can result from a wide range of circumstances. While each person's injury is unique, some types of accidents are more likely to result in tort claims than others. 

Some of the most common examples of injury claims include: 

Motor vehicle crashes

Boating accidents

Pedestrian and bicycle mishaps

Workplace injuries

Traumatic brain injuries

Spinal and back injuries

Slip or trip and fall mishaps 

Sometimes injuries are the result of a faulty or defective product. If a flawed consumer item has caused you harm, you may be able to pursue compensation from the manufacturer. 

The accomplished personal injury lawyers at Morgan and Morgan have plenty of experience with product liability claims. Victims can often recover financial repayment from multiple parties involved in the distribution chain.

What Role Does Negligence Play in Tort Cases?

In most personal injury cases, the plaintiff must prove that the opposing party behaved negligently. The legal term "negligence" involves four distinct factors. 

Providing evidence of negligence involves showing that the party in question owed a duty of care. In many situations, people owe others an implied duty of care. 

For instance, drivers of motor vehicles owe a duty of care to operate their cars safely. This duty is legally implied in the very act of driving. 

Claimants must also prove that the party at fault did not fulfill their duty of care. Drivers who operate their vehicles recklessly or carelessly may have neglected their implied legal duty.  

Property owners have a duty to keep their premises in a reasonably safe condition for visitors. Failing to engage in maintenance and repairs may constitute a breach of duty of care. No matter the circumstances, plaintiffs must show that the opposing party breached this legal duty. 

Also, claimants in tort cases need to provide evidence that the breach of duty caused their accident or injury. If there is no causal relationship between the defendant's action and the plaintiff's injury, they will be unable to recover damages. 

Finally, proving negligence involves showing that actual harm occurred. If a person behaves in a reckless manner, but no one suffers harm, no tort claim will be possible. 

Speak with one of the skilled personal injury lawyers at Morgan and Morgan about the role of negligence in your case. When another party's careless behavior causes you harm, you deserve to be made whole.

What Types of Damages Are Available in Personal Injury Claims?

Successful personal injury claims often result in financial repayment for the plaintiff. Victims of accidents and injuries typically suffer a range of diverse costs and losses. 

Fortunately, personal injury lawyers know what is needed to recover monetary compensation for the losses associated with an accident. Some of the most common costs resulting from personal injuries are financial in nature. 

These losses can be recovered through "economic" damages, including compensation for: 

Current and past medical bills

Expected future medical costs

Loss of income and wages

Property damage associated with the accident

Decrease in long-term earning potential 

Injuries also cause victims to experience significant emotional and personal harm. Although difficult to quantify, victims can pursue compensation for these losses through "non-economic" damages. 

Examples of non-economic damages include repayment for: 

Physical pain and suffering

Emotional harm, anguish, and turmoil

Post-traumatic stress disorder (PTSD)

Loss of quality of life

Inability to engage in recreational activities

Loss of relationship, guidance, or consortium

Depression, panic disorder, and anxiety 

Often, insurance companies will try to downplay the value of victims' non-economic damages. This is one reason it is critical to hire seasoned personal injury lawyers.  

The skilled team at Morgan & Morgan will fight for every penny to which you are entitled. We will accurately calculate the full value of your personal injury case to recover maximum compensation for you.

Can I File a Claim if I Lost a Loved One in an Accident?

In many cases, the families of fatally injured victims can pursue a tort claim. These cases are known as "wrongful death" claims. 

Wrongful death claims are legal actions brought by the surviving family members or beneficiaries of a person who has died. In these cases, the victim must have died because of someone else's negligence, wrongful act, or strict liability.  

The purpose of this type of claim is to seek compensation for the harm caused by the defendant's negligence. Some common examples of damages in wrongful death claims include: 

Loss of the victim's financial support

Loss of the victim's benefits

Outstanding medical costs and expenses

Funeral expenses and burial costs

Loss of companionship and support 

In some wrongful death claims, the plaintiff can recover punitive damages. These financial payments are awarded to punish defendants who engaged in grossly negligent behavior or purposeful misconduct.

What Is the Statute of Limitations on Personal Injury Claims?

A statute of limitations is the time limit by which an injury victim must file a lawsuit or other claim for damages. Failing to pursue financial compensation before the statute of limitations expires will result in the dismissal of your claim. 

The legal time limit on tort claims is determined at the state level. In Ohio, personal injury claims must be filed within two years of the inciting incident. 

For instance, suppose that you slip, fall, and are injured on another person's property. You must pursue compensation from the property owner within two years of the accident. 

While two years seems like a long time, it is vital to act fast. Speak with personal injury lawyers as soon as possible following your accident. 

The sooner you pursue a legal claim, the sooner you can recover the money you need. Morgan and Morgan's team of attorneys will ensure you meet all the legal deadlines in your tort case.

Will My Personal Injury Case Result in a Trial?

Whether a trial is necessary will depend on many factors in the case. However, it is important to understand that most tort cases do not progress to the courtroom. 

In most cases, the two parties reach a reasonable settlement without the need for a formal lawsuit. This settlement saves both parties the time and expense a trial requires.   

A personal injury attorney from Morgan and Morgan will ensure you do not settle for an insufficient amount. Also, it is critical to recognize that some personal injury claims do require trials.

If the opposing party (or their insurer) is uncooperative, negotiating a fair settlement may be impossible. Fortunately, the seasoned legal professionals at Morgan & Morgan have decades of courtroom experience.  

We will not hesitate to take your tort case as far as necessary. Our team is ready to represent your best interests effectively throughout negotiations and during a trial, if necessary.

How Are Attorneys' Fees Handled at Morgan & Morgan?

The compassionate team at Morgan and Morgan understands that injury victims face many costs and losses. Because of this, we do not require any upfront attorneys' fees. Instead, our firm operates on a contingency fee basis. 

When we agree to take your case, we will represent you in exchange for a specific percentage of the recovery in your case. In other words, our personal injury lawyers only get paid if you are compensated. 

You should never have to worry that your attorney will settle for less than the full value of your claim. With a contingency fee approach, you will be certain that your lawyer is fighting diligently in your best interests. 

Speak With a Knowledgeable Morgan and Morgan Attorney

When you need premier legal representation in Columbus, OH, consult with one of the lawyers at Morgan and Morgan. Our team of litigators boasts more than three decades of experience.

We have a thorough knowledge of the Ohio statutes and regulations that apply to personal injury cases. When we represent you, we will leverage our extensive experience and substantial resources to pursue maximum financial recovery in your case. 

Do not let negligent parties and greedy insurance companies deny you the money you need. Contact a member of the friendly Morgan & Morgan staff to schedule your no-cost, no-obligation legal case evaluation. Our Ohio attorneys are ready to fight for you.

¿Usted tiene preguntas acerca de su caso en español?

Los abogados de lesiones personales de Morgan & Morgan entendemos lo importante que es resolver todas sus preguntas legales en el idioma en el que usted pueda entender mejor. Por eso contamos con una sección de Preguntas Frecuentes en nuestra página de abogados.com. Recuerde que en caso de ser victima de un accidente y necesitar ayuda legal, usted cuenta con los abogados de Morgan & Morgan. Siendo el bufete de abogados de lesiones personales más grande de los Estados Unidos, contamos con los recursos y la experiencia que usted necesita para defender sus derechos. ¡La justicia es derecho de todos!
Last updated on
Jun 07, 2023