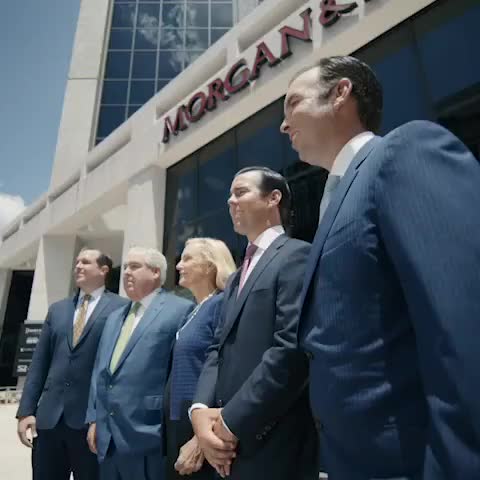 $15 Billion+ Won
•
800+ Lawyers Nationwide
•
The Fee is FreeTM, Only Pay If We Win
•
America's Largest Injury Law Firm
•
Protecting Families Since 1988
•
Local Lawyers Who Care
No one plans to be involved in an accident or suffer a personal injury. But each year, many residents and visitors sustain personal injuries in Marietta, GA. 
Marietta is a peaceful community and the seat of historic Cobb County. In this beautiful city, however, accidents still happen. 
In an ideal world, insurance providers would offer victims an adequate amount of compensation for their claims. However, this is not usually the case. Typically, Marietta accident victims need a legal representative to fight on their behalf. 
When you or someone you love has been harmed because of another person's negligent actions, it is critical to contact the best tort firm in Georgia: Morgan & Morgan. Our legal team has decades of experience fighting for the recovery that accident victims deserve.  
The compassionate attorneys at Morgan & Morgan know that accident victims usually face enormous financial stresses. That is why, when you hire our firm, the fee is free. You will not pay any attorneys' fees until your case is settled or won. 
No matter the venue in which your accident took place, our legal specialists can help. To speak with an accomplished lawyer at Morgan & Morgan, complete the contact form on our website today. We will gladly provide you with a no-cost case evaluation.
Common Accident and Personal Injury Cases
Every legal claim is distinct. No two accidents or injuries are exactly alike. Still, there are some common categories into which most cases fall. 
The legal team at Morgan & Morgan has extensive experience in more than 200 practice areas. Regardless of the circumstances of your accident, we can fight effectively for you. 
Some of the most common accidents and injuries that affect Georgians include:
Car Accidents
Car accidents are one of the most common reasons for tort claims. When another driver's recklessness or carelessness has caused you harm, you have the right to hold them financially accountable.  
The laws surrounding motor vehicle collisions in Georgia are unique. Because of this, it is critical for claimants to have a knowledgeable car accident attorney review the facts of their cases.
Determining legal liability following a Georgia car crash involves a comparative fault-based system. In other words, any motorist who shares responsibility for the collision can be held accountable for the resulting injuries and property damage.   
If you file a claim against the other driver, they may respond by arguing that you are actually liable. When you are found partially responsible for a collision, your financial recovery may be reduced by the amount of responsibility that is yours. 
For example, suppose that you are determined to be 20% responsible for a crash, with the other motorist being 80% responsible. If the financial damages from your collision are calculated at $100,000, you would only be able to recover 80% of that amount. In this case, you could secure $80,000. 
A skilled legal professional will help determine liability in your car accident. You should not discuss the question of fault with anyone before speaking with an attorney.
Medical Malpractice 
When you visit a doctor, you should be able to trust that you will receive high-quality care. Unfortunately, some patients are harmed by their physicians' negligence or carelessness. 
Medical professionals are held to a very high standard because of their extensive training and knowledge base. When a doctor, surgeon, nurse, or medical facility causes you needless harm, it is vital to hold them accountable.  
Some of the most common examples of medical malpractice include:
Misdiagnosis or failure to diagnose
Reading laboratory or test results incorrectly
Prescribing incorrect medications or improper dosages
Performing unnecessary surgical procedures
Wrong-site surgeries
Surgical mistakes
Inadequate follow-up care
Failing to account for a patient's medical history
Many different parties can be held accountable for the harms that result from medical malpractice. If you have been injured because of poor medical care, reach out to the knowledgeable Georgia attorneys at Morgan & Morgan.
Falling Accidents
Slip and fall accidents are one of the leading causes of personal injuries. Falling accidents can occur in any context, including in residential, commercial, or public spaces.
Some instances of falls are unavoidable. However, others are the result of a property owner's negligence.
For example, suppose that you sustained an injury after slipping on a wet surface in a restaurant. If the business owners did not place proper signage to warn you of the hazard, you might be owed compensation. 
While many people believe that slip and fall or trip and fall accidents are minor, this is not always the case. Many falling accidents result in severe and lifelong medical issues. 
This is especially true when the victim has fallen from a significant height. According to the Centers for Disease Control and Prevention (CDC), some of the most common injuries following a trip and fall accident include:
Broken bones and fractures
Sprained or strained wrists, elbows, and ankles
Traumatic brain injuries (TBIs)
Spinal injuries, such as slipped discs or cracked vertebrae
Nerve damage
Regardless of the venue in which your falling accident happened, it is vital to contact a skilled legal representative. The slip and fall attorneys at Morgan & Morgan have decades of experience fighting for falling accident victims.
Product Liability Cases
Consumers have a right to trust that the products they purchase are safe. In most cases, using a product as intended will cause no harm to the user. 
However, some items are faulty or defective. When a defective product causes harm to a consumer, those parties responsible can be held financially accountable for the resulting damage. 
Most product liability cases fall into one of two categories: manufacturing defects or design flaws. The first category involves a mistake or error in the production process.  
Typically, manufacturing defects only appear in a small number of items. Design flaws, on the other hand, often affect the entire line of products. 
No matter what type of faulty product has caused your injury, you have the right to pursue compensation. Product liability cases are complex and often involve taking on large corporations. 
Because of this, it is important to secure the services of a knowledgeable legal expert. The firm of Morgan & Morgan has the resources to handle this type of case.
Workers' Compensation
If you have been injured while working, you may be able to recover workers' compensation benefits. These benefits help injured Georgia employees cover the following expenses and losses: 
Emergency room and hospital visits
Doctor's appointments
Prescription medications
Disability
Rehabilitation, including physical therapy
Applying for workers' compensation benefits is a complex process. A legal representative at Morgan & Morgan will help ensure that your application is as strong as possible. 
Unfortunately, many injured workers face a denial of their initial benefits application. When this happens, one of our workers' compensation attorneys will help you appeal the decision. 
Do not forego the earned benefits that you are rightfully owed. Let a Georgia workers' compensation lawyer fight for you. 
These are only a few of the case types that our legal team can handle. Following any Georgia accident or injury, make sure to consult with Morgan & Morgan, America's top tort law firm.
The Fee is FreeTM Only Pay If We Win.
Submit a Free Case Evaluation
You can find out if you qualify immediately.
Get a Call From Us
Our specialists will walk you through your case and collect all the right information to win your case.
Let Us Get to Work
Our specialized attorneys will handle every step of your case from start to finish. You don't pay until we win.
Call Us Now
Hear From Our Clients
We've helped over 300,000 families across the United States. See what they have to say.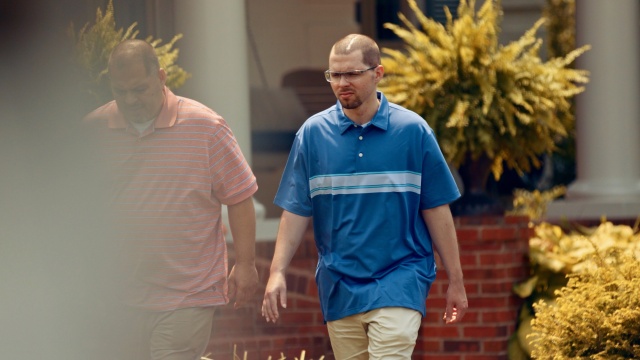 Our Personal Injury Lawyers
Have Over 55,000
5-Star
Reviews
They were caring and concerned about my case. They fought harder then I had intercepted. Communicated in many ways to make sure I understood. Thank you.
Georgia
Workers' Compensation
The staff was amazing, they treated me with the utmost respect and professionalism. Kept me informed every step of the way about my case. Always asked how I was doing and was prompt with responding to any of my questions or concerns. They are a great team!
Antonia
Premises Liability
Morgan and Morgan is truly the best law firm! PERIOD! You could consider yourself blessed when they take your case. Immediately, you can breathe. Anxiety goes from a 10 to 0! I needed them 3 TIMES! I wish I didn't have to hire an attorney but my family and I were blessed. We won every single time! Insurance companies truly know that they will take it to court! I got settlements for all 3 lawsuits. Never stepped a foot into a courtroom. Thank you so much Morgan & Morgan!
The entire Morgan & Morgan team, including my case manager Michelle Hill, have been a blessing! From the first phone call I made to them, they have been extremely compassionate, very helpful, and 100% professional. I would recommend Morgan & Morgan to anyone because THEY CARE!
Results may vary depending on your particular facts and legal circumstances.
See More
See Our Nationwide Results
We've won over $15 Billion for our clients in cases of all types. Let us work hard for you.
$28,450,105
Medical Malpractice
$8,800,000
Premises Liability
$1,331,245
Social Security
Results may vary depending on your particular facts and legal circumstances.
Morgan & Morgan
How Will a Georgia Accident Attorney Help in My Case?

Most injury victims are unaware of the complexities associated with filing a legal claim. Because of this, some people decide to pursue financial recovery without the help of a legal professional. 

In most cases, this is inadvisable. Unfortunately, tightfisted insurance providers routinely deny victims the money that they deserve.  

Hiring one of the lawyers at the firm of Morgan & Morgan will guarantee your claim is in capable hands. This allows you to focus on healing and recovery rather than managing the time-consuming process of a legal claim. 

Our compassionate team may perform the following actions to support your case: 

Calculating the full value of your case
Completing and filing required legal paperwork
Collecting valuable evidence to strengthen your claim
Obtaining police accident reports and medical records
Speaking with eyewitnesses to the accident
Negotiating on your behalf
Determining who is legally responsible for your damages

If negotiations fail, our legal team will not hesitate to file a lawsuit on your behalf. 

It is important to hire a firm with plenty of courtroom experience. You should never have to worry that your attorney will avoid the prospect of a trial. This puts the other party at an advantage.  

Morgan & Morgan is home to more than 800 attorneys with extensive courtroom experience. We will go as far as is necessary to recover the compensation that is rightfully yours.

What Kinds of Financial Recovery Are Available in Accident Claims?

Following an accident or personal injury, victims are usually alarmed at the amount of financial costs that result. Most people underestimate the monetary losses that can happen because of an accident. 

Fortunately, the attorneys at Morgan & Morgan have years of experience recovering maximum financial compensation for our clients. Most tort cases involve two distinct categories of financial payments. These are called "economic" and "non-economic" damages. 

Economic damages are meant to cover the direct monetary losses that Georgia accident victims experience. Some of the most common examples include the following: 

Medical expenses and costs
Anticipated medical needs in the future
Foregone income and wages from missing work due to injury
Property damage­, such as a totaled motor vehicle
Decreased long-term earning ability

Other types of harm do not result in monetary expenses. "Non-economic" damages are intended to compensate victims for this type of negative outcome. Examples include payments for: 

Pain and suffering
Emotional damage and distress
Post-traumatic stress disorder
Loss of the ability to enjoy life
Disability or disfigurement

When an accident results in a fatal injury for the victim, their surviving family may be able to file a wrongful death claim. No matter the circumstances in which your accident or injury occurred, speak with an attorney.

Contact the Marietta Office of Morgan & Morgan

When you need legal representation in Marietta, GA, reach out to the compassionate professionals at Morgan & Morgan. We will review the facts of your claim and walk you through the entire legal process. 

Do not allow negligent parties to avoid accountability. Contact our firm, where the fee is free. Schedule a no-cost case evaluation by completing the simple-to-use online form on the Morgan & Morgan website today. 

¿Usted tiene preguntas acerca de su caso en español?

Los abogados de lesiones personales de Morgan & Morgan entendemos lo importante que es resolver todas sus preguntas legales en el idioma en el que usted pueda entender mejor. Por eso contamos con una sección de Preguntas Frecuentes en nuestra página de abogados.com. Recuerde que en caso de ser victima de un accidente y necesitar ayuda legal, usted cuenta con los abogados de Morgan & Morgan. Siendo el bufete de abogados de lesiones personales más grande de los Estados Unidos, contamos con los recursos y la experiencia que usted necesita para defender sus derechos. ¡La justicia es derecho de todos!
Last updated on
Jun 06, 2023