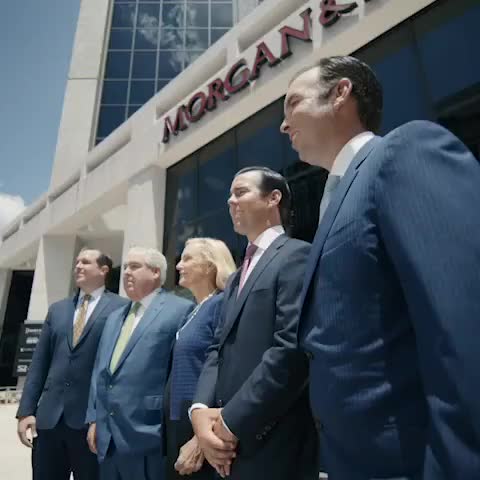 $15 Billion+ Won
•
800+ Lawyers Nationwide
•
The Fee is FreeTM, Only Pay If We Win
•
America's Largest Injury Law Firm
•
Protecting Families Since 1988
•
Personal Injury Lawyer in Melbourne
If you were recently hurt due to another's carelessness or recklessness in Melbourne, you should not have to pay for their mistake. You could file a personal injury claim and receive damages such as medical treatment costs, loss of income, pain and anguish, and more.
Morgan & Morgan knows what you are going through. We see the impact of personal injuries daily in our practice and understand that your home life, career, and life quality can suffer immensely. We fight hard, so injured individuals can receive full and fair compensation from the person or business responsible.  
Our personal injury lawyers in Melbourne want you to win the compensation you need to get your life back on track and face the future without worry. Contact us now for a free case evaluation to clarify your legal options.
Do You Have a Personal Injury Claim?
A personal injury claim typically arises if you get hurt in an accident due to someone else's fault. The legal claim is the formal process of pursuing compensation from the responsible individual or business. In many cases, but not all, a payout will come from the at-fault party's insurance company.
You may be able to file a personal injury claim in Melbourne if you or a loved one suffered an injury in an accident involving the following circumstances:
The injury occurred within the last four years (although there can be exceptions)
You suffered injuries and financial losses
The accident occurred primarily due to another's fault
A significant injury's physical, emotional, and financial consequences can change your entire life. However, if another is responsible for your slip and fall, car accident, or another incident that caused your injuries and expenses, they should pay for your losses, not you.
A personal injury lawyer at Morgan & Morgan can handle your injury claim on a no-win-no-fee basis with no upfront costs. If you suffered an injury and want to find out about your legal options, we are here for you 24/7.
Common Personal Injury Cases in Melbourne
Personal injury law is a vast field that deals with all kinds of accidents and incidents ranging from slips and falls to libel and slander. However, some of the most common personal injury cases we see in our practice include the following:
Slips and Falls
Tripping or slipping and falling is a reasonably common occurrence. A fall does not necessarily qualify you for a personal injury lawsuit and compensation. However, if you tripped and fell on public or private property due to a hazardous condition, you could be entitled to damages from the responsible property owner.
Knowing when you have a claim can be tricky as there could be many potential hazards that cause or contribute to a fall, such as:
Insufficient lighting
Spillages on floors
Wet floors after mopping
Cracks in sidewalks
Missing steps
Moreover, you would have to prove, with relevant evidence, that another's negligence caused your fall and injury. Our personal injury lawyers in Melbourne can analyze your fall, determine whether you have a legal case, and move forward with a claim on your behalf.
Accidents at Work
According to the National Safety Council (NSC), American workers suffered 4 million injuries needing medical assistance in 2020. Each year, Melbourne employees get hurt in work-related accidents, such as slips and falls, car crashes, or getting struck by objects. However, even if an employer negligently causes a worker's injury, usually, employees receiving workers' compensation benefits cannot file a lawsuit against their employer. That said, there are some notable exceptions:  
The employer caused your injury deliberately
The workers' comp insurer or your employer denied your valid claim
Your employer did not have workers' comp coverage
You are a contractor and do not qualify for workers' compensation
It is important to note that you could also have a legal case against a third party if your accident and injury were caused by another entity, such as a property owner, subcontractor, coworker, or others. Getting timely legal advice can help you identify all options for recovering benefits and compensation.
Motor Vehicle Collisions
Countless road users in Brevard County suffer injuries each year in traffic collisions resulting from driver errors and negligence. The National Highway Traffic Safety Administration (NHTSA) says that most accidents are caused by human error. Irresponsible driving behaviors and mistakes include the following:
Driving drunk
Speeding
Unsafe lane changes
Distracted driving
Failure to yield
Ignoring traffic signals
Driving generally dangerously
You could be entitled to compensation if a dangerous or distracted driver caused your crash. However, you may also have a claim if your accident occurred due to inadequate road maintenance and design or due to a defective car part. Since it can be complicated to determine the at-fault party in a crash, consider working with an experienced personal injury lawyer at Morgan & Morgan.
Medical Malpractice
Having to undergo surgery or visiting the doctor with worrying symptoms can be an anxious time. However, when we put our trust in medical professionals, we hope they can make us get better and not worse. Medical errors cause many unnecessary injuries and deaths in the US annually and can have devastating consequences for victims and their families. Medical malpractice can also cause severe financial hardship, especially if the patient suffers permanent injuries.
If you or a loved one was injured due to a surgery mistake, medication error, misdiagnosis, or another incident of medical negligence, Morgan & Morgan wants to help. Not all personal injury law firms can handle medical malpractice claims successfully. However, our personal injury lawyers in Melbourne have extensive experience litigating medical malpractice claims and helped countless injured patients recover full and fair compensation.
Negligent Security
If you or a loved one become a victim of a crime on public, private, or commercial property, you could have a negligent security claim and recover compensation. Negligent security incidents can include:
Violent robberies
Sexual assaults
Battery
Shootings
Homicide
However, to have a claim, you must prove that the property owner did not take adequate precautions to keep you reasonably safe from harm. Owners could be responsible for your damages if they did not take appropriate security measures for the property in question, such as:
Security cameras
Gates and fences
Sufficient lighting
Locks on doors and windows
Dangerous Products
Manufacturers must keep consumers safe. You could seek compensation if you suffered an injury due to a product defect. Defendants in your claim typically include a manufacturer and other parties implicated in the marketing and selling of the product. Defective product lawsuits can involve the following products:
Motor vehicles
Medical devices
Toys
Kitchen appliances
Medications
Cosmetics
Foods
Having a seasoned personal injury lawyer in your corner can be critical when fighting a large and powerful corporation. Morgan & Morgan can level the playing field and fight vigorously for the best outcome for your case.
Compensation in Personal Injury Claims
The compensation you can recover will depend on your unique claim, the extent of your injuries, and your medical expenses. However, generally, you could receive the following awards:
Medical treatments now and in the future
Loss of wages and estimated future income loss
Property damage
Miscellaneous expenses connected to the accident and injury
Pain and anguish
Emotional trauma
Disability
This list is not exhaustive, and you may be entitled to other or additional types of compensation.
The Fee is FreeTM Only Pay If We Win.
Submit a Free Case Evaluation
You can find out if you qualify immediately.
Get a Call From Us
Our specialists will walk you through your case and collect all the right information to win your case.
Let Us Get to Work
Our specialized attorneys will handle every step of your case from start to finish. You don't pay until we win.
Call Us Now
Hear From Our Clients
We've helped over 300,000 families across the United States. See what they have to say.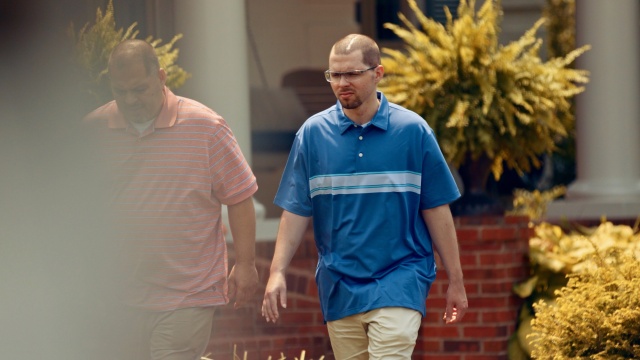 Our Personal Injury Lawyers
Have Over 55,000
5-Star
Reviews
They were caring and concerned about my case. They fought harder then I had intercepted. Communicated in many ways to make sure I understood. Thank you.
Georgia
Workers' Compensation
The staff was amazing, they treated me with the utmost respect and professionalism. Kept me informed every step of the way about my case. Always asked how I was doing and was prompt with responding to any of my questions or concerns. They are a great team!
Antonia
Premises Liability
Morgan and Morgan is truly the best law firm! PERIOD! You could consider yourself blessed when they take your case. Immediately, you can breathe. Anxiety goes from a 10 to 0! I needed them 3 TIMES! I wish I didn't have to hire an attorney but my family and I were blessed. We won every single time! Insurance companies truly know that they will take it to court! I got settlements for all 3 lawsuits. Never stepped a foot into a courtroom. Thank you so much Morgan & Morgan!
The entire Morgan & Morgan team, including my case manager Michelle Hill, have been a blessing! From the first phone call I made to them, they have been extremely compassionate, very helpful, and 100% professional. I would recommend Morgan & Morgan to anyone because THEY CARE!
Results may vary depending on your particular facts and legal circumstances.
See More
See Our Nationwide Results
We've won over $15 Billion for our clients in cases of all types. Let us work hard for you.
$28,450,105
Medical Malpractice
$8,800,000
Premises Liability
$1,331,245
Social Security
Results may vary depending on your particular facts and legal circumstances.
Melbourne
I Slipped and Fell at a Business; Is the Owner Responsible?

The business owner may be responsible for your injuries and monetary losses if you get hurt in a slip and fall. However, whether you can hold them to account can depend on the answers to several questions, such as:

Did you slip and fall due to a hazardous condition?
Did the property owner know or should have known that the hazard existed?
Are you partially responsible for your injuries?
Were there warning signs informing visitors that a dangerous condition existed?

Typically, the property owner must ensure that there are no hazards that could cause harm to guests and customers. Suppose a grocery store manager or staff knows that there is a spillage. Employees are responsible for cleaning up the slipping hazard as soon as possible or should place a warning sign so customers can avoid the area.  

However, every case is unique. To determine whether you have a case against a business owner, speak to a qualified personal injury lawyer in Melbourne. Morgan & Morgan can investigate your slip and fall and determine whether you could pursue damages.

Is Wrongful Death the Same as Personal Injury?

While not the same, a wrongful death claim is a type of personal injury case where the victim has passed away from their injuries. The representative of the deceased's estate, which could be the spouse or another close family member, typically files a wrongful death claim in Florida.  

If your relative passed away after an accident or incident caused by another, you could seek compensation for your losses and recover damages, including:  

Medical expenses before death
Funeral costs
Loss of companionship
Loss of income from the deceased
Loss of service from the decedent, such as yardwork, childcare, etc.

Losing a loved one unexpectedly in an avoidable accident can be heartbreaking and deeply traumatic. We understand that compensation can never make up for the pain of losing your loved one. However, receiving adequate damages can help your family recover financially. Morgan & Morgan has your back during the most challenging times of your life. Our compassionate personal injury lawyers are here to help you move forward with a claim.

Are All My Medical Treatment Costs Covered With a Claim?

All the injuries arising in an accident due to another party's negligence should be covered if you win a claim or lawsuit. However, medical treatment must be necessary and linked to the accident injury. While you would not be able to receive compensation for any pre-existing conditions, you could be entitled to damages if an accident aggravated an existing condition. In any case, you must keep an accurate record of all out-of-pocket costs, such as receipts of any medical devices or medical treatment costs you incurred due to the accident.

Since various issues can complicate a compensation claim, it is always advisable to work with an experienced personal injury lawyer who can prevent you from getting shortchanged by an insurance company or at-fault party.

At Morgan & Morgan, we always fight for the maximum possible compensation so our clients can pay all their medical bills, including future expected treatment, and move forward with their lives.

What Are My Next Best Steps After Suffering a Personal Injury in Melbourne?

What you do immediately after an accident, such as a slip and fall or a car crash, can either help your claim or jeopardize a settlement. Steps you can take to help your case include:

Seek medical help immediately and follow your treatment plan
Gather evidence to support your claim, such as photos, medical reports, receipts for expenses, and other material
Contact a personal injury lawyer in Melbourne to protect your rights

The time to file a lawsuit in Florida is limited and could be prohibitively short if you have a claim against a government entity. Therefore, prompt action can be crucial for recovering what you deserve.

Our Melbourne Personal Injury Lawyers Are Ready to Fight for You

Morgan & Morgan has been protecting individuals and families for decades, recovering more than $ftp_global_var:total_funds_recovered_count] billion in damages. We believe that injured victims should never settle for less than they deserve, even if that means going to trial.

When a Morgan & Morgan personal injury lawyer in Melbourne takes your case, you become part of our family, and, just like family, we have your back and will fight tooth and nail for your rights. Our fee is free, and you only pay us if we win. Get started now with a free case evaluation to find out more.
Last updated on
Jun 07, 2023