Case Status Transparency
Instant access to important case materials such as the status of your case, case documents, case team information, and FAQs.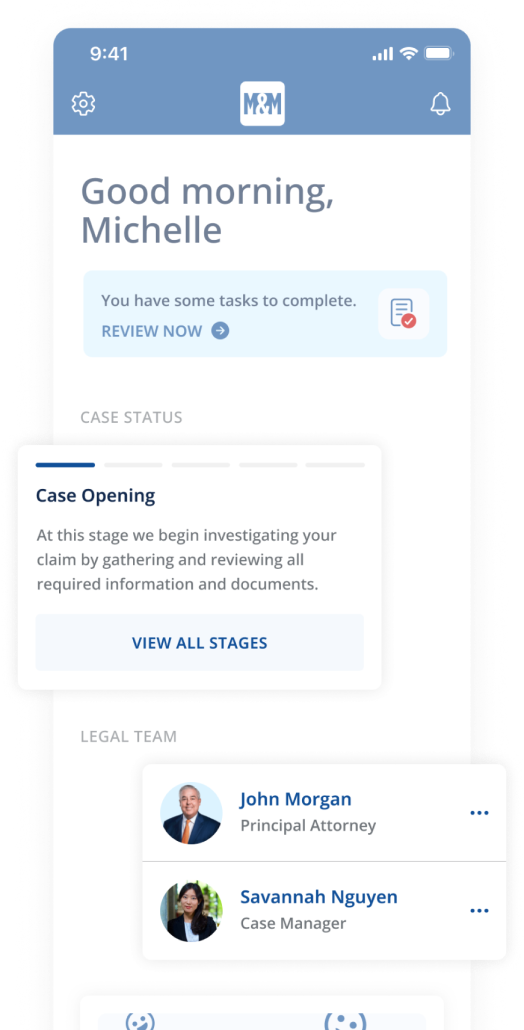 Document Collection
Send case managers critical case opening documents to your case team through the app's Task List.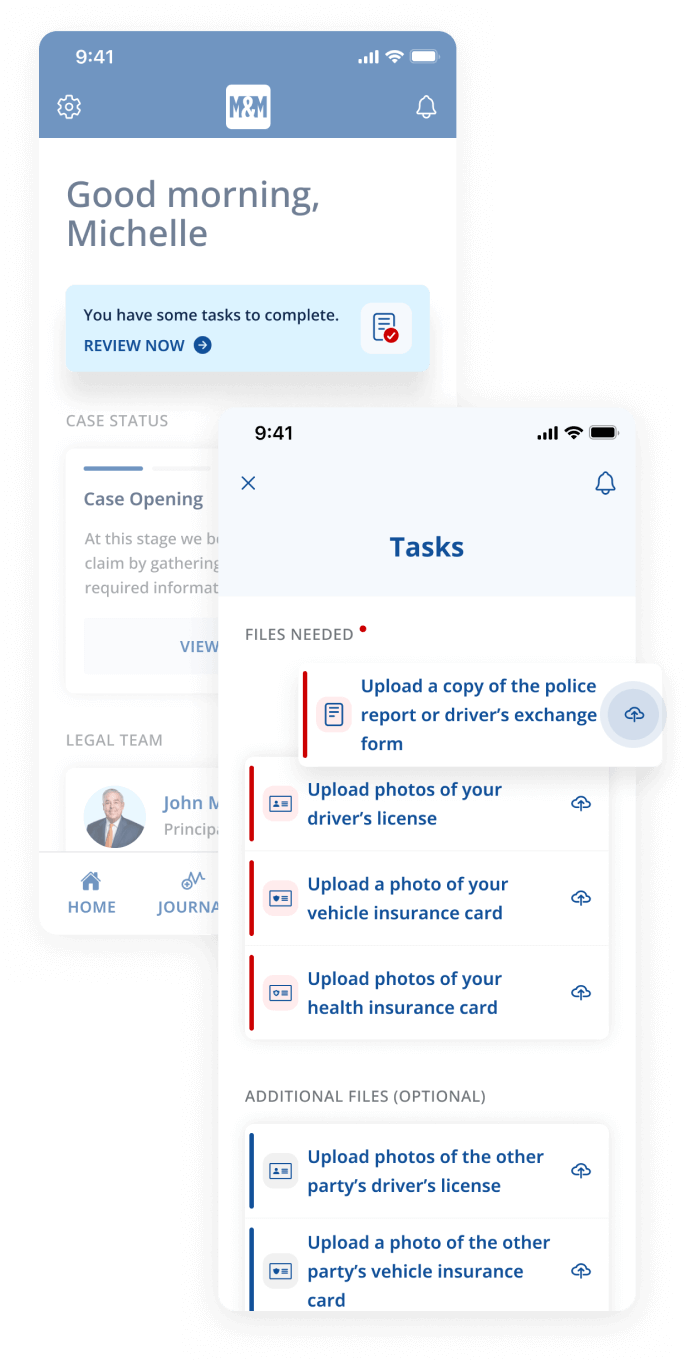 Case Journaling
Pain and treatment logs in the app let you communicate important treatment milestones to your case team.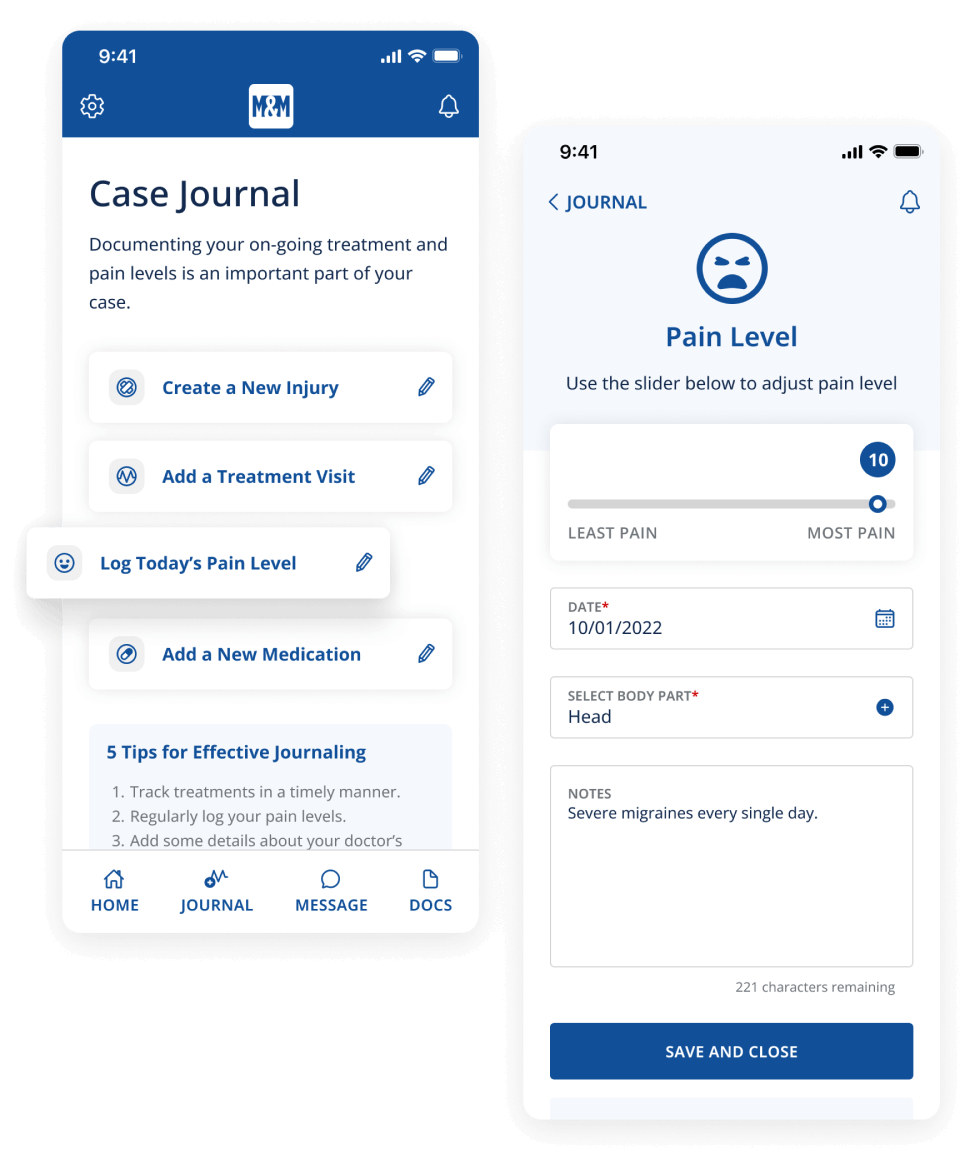 Open Communication
Contacting your case manager or attorney is easier now with instant messaging through the app.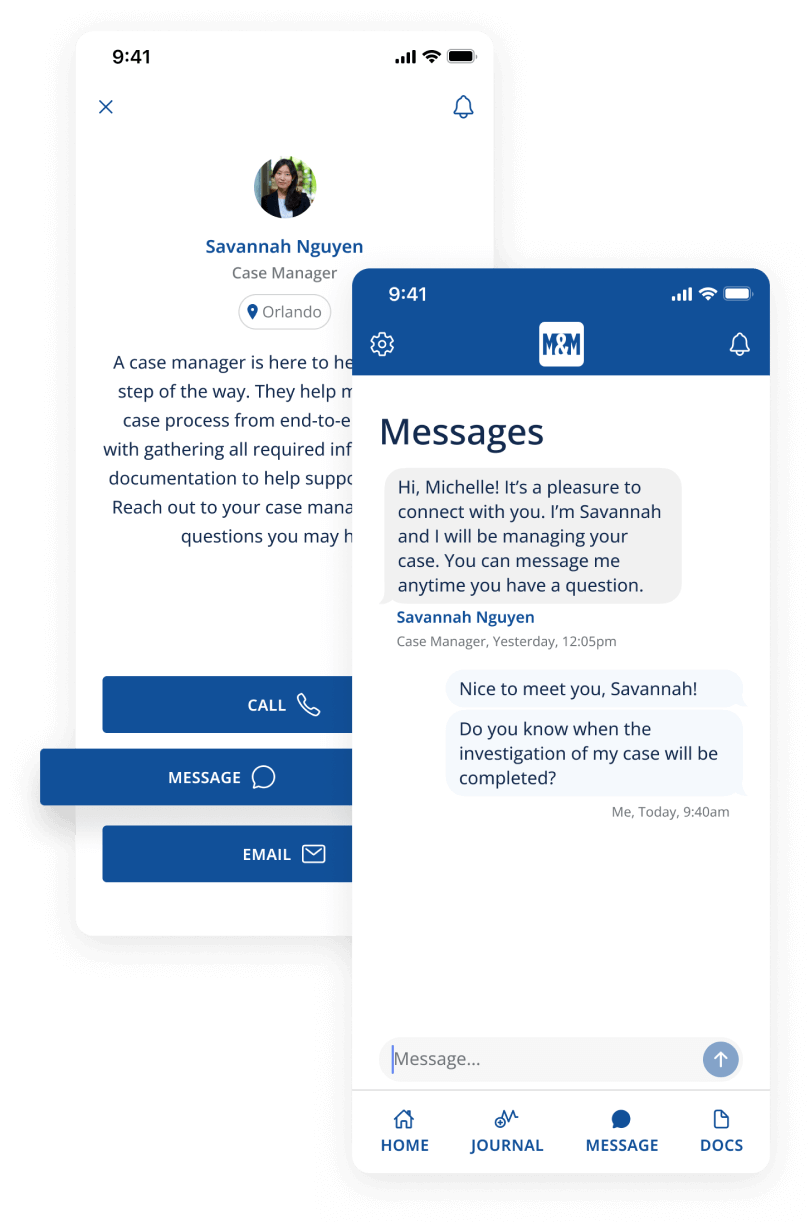 File Sharing
Find important files shared by your case team in the Documents screen.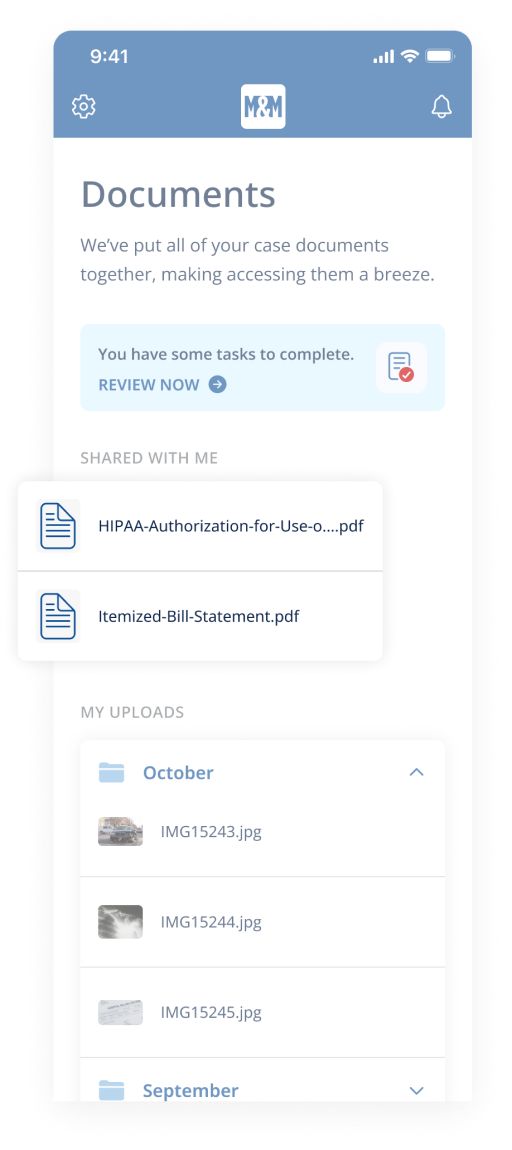 See what people are saying
We're constantly improving the experience to ensure the best experience for you while navigation your case process.
The new version of this thing is really sweet. Super easy for me to see the status of my case in real time, connect with my case team and send over important stuff to them as needed. Really sweet.

I'm able to get an inside view of how my case is going-never seen that before. Very cool