$15 Billion+ Won
•
800+ Lawyers Nationwide
•
The Fee is FreeTM, Only Pay If We Win
•
America's Largest Injury Law Firm
•
Protecting Families Since 1988
•
Elder Abuse Attorneys
Unfortunately, your loved ones can't take care of themselves forever, and there will come a time when they'll need the support of professional care. Above all, you want your family member to be cared for, and to find they were abused by the hand that's supposed to protect them is something no one should have to experience. 
Elder abuse is a crime, and our experienced attorneys are eager to help you hold the at-fault party accountable for their actions. Not only can we recover compensation to support you throughout your situation, but we can deter future criminals from attempting the same kind of malicious behavior. If a nursing home or other elder care organization has abused your loved one, Morgan & Morgan is here to hold them accountable.
Complete a free, no-obligation case evaluation to get started.
Morgan & Morgan
What is Considered Elder Abuse?

Elder abuse can take on a variety of forms and occur in a number of settings. Sadly, a large percentage of abuse is perpetrated by those entrusted with our elders' care - caregivers and family members - making their occurrence all the more tragic. 

Nursing Homes:

More than 25% of nursing home residents report some form of abuse, be it physical, emotional, sexual, or neglect. Nursing homes look to cut corners and are typically understaffed and undertrained, leading to negligence in the care of our elderly.

Assisted Living Facilities:

Anyone who has access to your resident can potentially abuse them, making assisted living facilities especially prone to abusive behavior. The abusers in these situations are typically staff members, other residents, and family members. 

In-Home Care:

In-home caretakers have access to many aspects of your loved one's life. If the organization responsible for the caretaker acted negligently in their hiring process, it can place a potentially abusive individual in your family member's home.

Financial Exploitation:

The elderly are particularly vulnerable to financial exploitation. They often have others appointed as stewards of their assets, leading to financial vulnerability. Tragically, the biggest exploiters are the people closest to the victims: family members and friends.

When Is an Elder Care Facility Liable for Elder Abuse and Neglect?

The staff of elder care facilities are required to uphold a standard of care when dealing with their residents. If they fail to do so, their actions are considered negligent, and they're liable for any damage that results from their misconduct. If you notice any of the following, you could have grounds for an abuse claim:

Negligent Hiring: Eldercare facilities are required to maintain qualified staff to attend to their residents. If they fail to conduct background checks, hire underqualified applicants, or neglect to listen to complaints about on-site staff, they can be liable for all resulting damage.
Understaffing: There are laws that mandate elder care facilities to maintain an appropriate ratio of staff to residents. While the specific ratio may vary by your location, an understaffed care center is potentially leaving its residents unattended and at risk for injury.
Inadequate Training: Eldercare facility staff must undergo significant training before they're allowed to work on-site. Improperly trained staff won't have the necessary information to deal with disabled or disorderly residents, which puts all residents within the facility at risk.
Third-Party Responsibility: Due to their duty to provide a safe environment for all residents, elder care facilities can be held liable for any damage caused by a third party within their facility. 
Breach of Statutory or Regulatory Rights: The residents of elder care facilities are entitled to autonomy, dignity, and privacy. If a nursing home staff member violates any of these rights, they're in violation of the law.
Medication Errors: A medication error is potentially fatal for anyone, especially the elderly. If a staff member improperly administers a resident's medication, they can be liable for any damage.

Are There Different Types of Elder Abuse?

Abuse and neglect can come in many forms and have different degrees of severity. Information is power, and by learning the different types of elder abuse, you can notice the warning signs before the situation progresses. The following are the most common forms of elder abuse:

Physical: Many believe that physical abuse looks like assault and battery, but it actually encompasses much more. If you notice evidence of force-feeding, overuse of chemical/physical restraints, and overmedication, you likely have grounds for an abuse lawsuit
Emotional: Mental or emotional abuse can refer to verbal degradation, threats, emotional manipulation, or the isolation of the resident from the facility. Emotional manipulation occurs when a staff member exploits a resident for their own benefit and should never occur under any circumstances. 
Sexual: While uncomfortable to think about, sexual abuse does occur within elder care facilities. This occurs when a staff member deceives or tricks the resident into sexual behavior or if the resident is too weak to refuse or give consent on their own.
Neglect: When a staff member fails to meet the standard of care for their residents, it can expose them to injury or worse. Some common forms of neglect include failure to provide appropriate hygiene, lack of necessary medical treatment, and a deliberate refusal to address health and safety risks.

What Are the Warning Signs of Elder Abuse?

Unethical and negligent elder care facilities will attempt to conceal their wrongdoing from the families of their residents to avoid the discovery of their crime. However, there are early warning signs that display evidence of misconduct. If your loved one displays any of the following symptoms or behaviors, they might have experienced abuse:

Bruises or bleeding
Emotional withdrawal
Bedsores
Malnutrition and dehydration
Silence or apprehension around caretakers
Bruises or lacerations around the genital area
Unexplained diseases or infections
Physical discomfort
Sudden financial problems
Changes in their legal documentation (will, power of attorney, etc.)

In some cases, residents will try to hide their traumatic experiences from their families. You should keep a close eye on your loved ones and make sure to ask them questions, as it's a good way to gauge their behavior. Any red flags are potentially evidence of misconduct, and you can save your loved one from the experience and further trauma by taking action.
Hear From Our Clients
We've helped over 300,000 families across the United States. See what they have to say.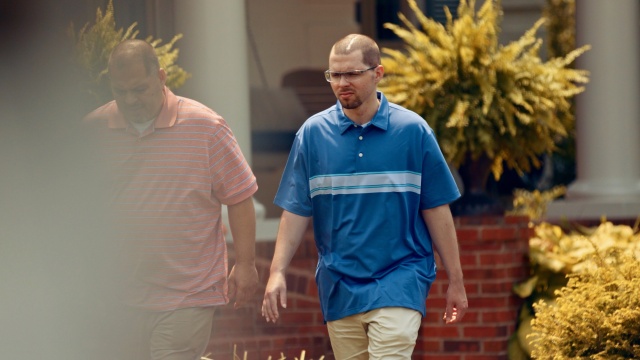 Our Personal Injury Lawyers
Have Over 55,000
5-Star
Reviews
They were caring and concerned about my case. They fought harder then I had intercepted. Communicated in many ways to make sure I understood. Thank you.
Georgia
Workers' Compensation
The staff was amazing, they treated me with the utmost respect and professionalism. Kept me informed every step of the way about my case. Always asked how I was doing and was prompt with responding to any of my questions or concerns. They are a great team!
Antonia
Premises Liability
Morgan and Morgan is truly the best law firm! PERIOD! You could consider yourself blessed when they take your case. Immediately, you can breathe. Anxiety goes from a 10 to 0! I needed them 3 TIMES! I wish I didn't have to hire an attorney but my family and I were blessed. We won every single time! Insurance companies truly know that they will take it to court! I got settlements for all 3 lawsuits. Never stepped a foot into a courtroom. Thank you so much Morgan & Morgan!
The entire Morgan & Morgan team, including my case manager Michelle Hill, have been a blessing! From the first phone call I made to them, they have been extremely compassionate, very helpful, and 100% professional. I would recommend Morgan & Morgan to anyone because THEY CARE!
Results may vary depending on your particular facts and legal circumstances.
See More
The Fee is FreeTM Only Pay If We Win.
Submit a Free Case Evaluation
You can find out if you qualify immediately.
Get a Call From Us
Our specialists will walk you through your case and collect all the right information to win your case.
Let Us Get to Work
Our specialized attorneys will handle every step of your case from start to finish. You don't pay until we win.
Call Us Now
See Our Nationwide Results
We've won over $15 Billion for our clients in cases of all types. Let us work hard for you.
$28,450,105
Medical Malpractice
$8,800,000
Premises Liability
$1,331,245
Social Security
Results may vary depending on your particular facts and legal circumstances.
Last updated on
May 02, 2023