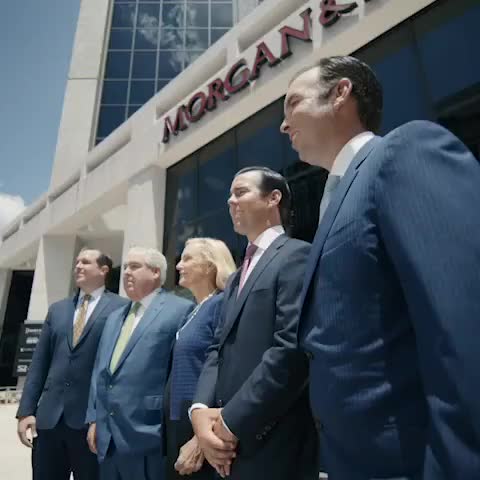 The Villages Office
Personal Injury Lawyers in The Villages
3990 E SR 44, Suite 204
Wildwood, FL 34785
---
Contact us today
$15 Billion+ Won
•
800+ Lawyers Nationwide
•
The Fee is FreeTM, Only Pay If We Win
•
America's Largest Injury Law Firm
•
Protecting Families Since 1988
•
Local Personal Injury Lawyers Who Care
While The Villages offers gated entries, community watches, and a generally safe and secure lifestyle, sometimes life is unpredictable, and you might need an attorney for an accident. There are dozens of matters where a personal injury lawyer in the Village, FL, can provide valuable assistance. You have rights when you've been harmed through the negligence of other parties and deserve to be compensated.
If you or a loved one has been injured by another individual, business, or entity in or near The Villages, you don't have to accept the financial responsibility for the outcome. While Morgan and Morgan have grown to be one of the largest law firms in the United States, we got our start right here in Florida more than 30 years ago and continue to be advocates that work fiercely to protect the interests of regular Floridians every day.
The Fee is FreeTM Only Pay If We Win.
Submit a Free Case Evaluation
You can find out if you qualify immediately.
Get a Call From Us
Our specialists will walk you through your case and collect all the right information to win your case.
Let Us Get to Work
Our specialized attorneys will handle every step of your case from start to finish. You don't pay until we win.
Call Us Now
Hear From Our Clients
We've helped over 300,000 families across the United States. See what they have to say.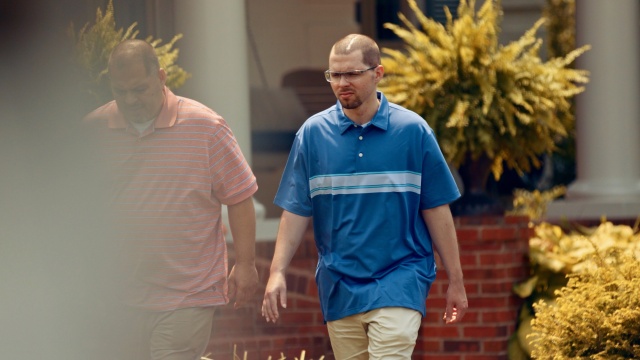 Our Personal Injury Lawyers
Have Over 55,000
5-Star
Reviews
They were caring and concerned about my case. They fought harder then I had intercepted. Communicated in many ways to make sure I understood. Thank you.
Georgia
Workers' Compensation
The staff was amazing, they treated me with the utmost respect and professionalism. Kept me informed every step of the way about my case. Always asked how I was doing and was prompt with responding to any of my questions or concerns. They are a great team!
Antonia
Premises Liability
Morgan and Morgan is truly the best law firm! PERIOD! You could consider yourself blessed when they take your case. Immediately, you can breathe. Anxiety goes from a 10 to 0! I needed them 3 TIMES! I wish I didn't have to hire an attorney but my family and I were blessed. We won every single time! Insurance companies truly know that they will take it to court! I got settlements for all 3 lawsuits. Never stepped a foot into a courtroom. Thank you so much Morgan & Morgan!
The entire Morgan & Morgan team, including my case manager Michelle Hill, have been a blessing! From the first phone call I made to them, they have been extremely compassionate, very helpful, and 100% professional. I would recommend Morgan & Morgan to anyone because THEY CARE!
Results may vary depending on your particular facts and legal circumstances.
See More
See Our Nationwide Results
We've won over $15 Billion for our clients in cases of all types. Let us work hard for you.
$28,450,105
Medical Malpractice
$8,800,000
Premises Liability
$1,331,245
Social Security
Results may vary depending on your particular facts and legal circumstances.
Morgan & Morgan
What Kind of Legal Issues Can My Personal Injury Lawyer in The Villages, FL, handle?

The Villages is a complex of neighborhoods that cover about 80 square miles leaving plenty of opportunity to be injured in an accident. Regardless of the nature of your injuries, our personal injury lawyers are experts in many areas of the law. Here is a sample of the kinds of cases we handle for our clients:

Bicycle accidents -  When a bicyclist gets into an accident with a larger mode of transportation, such as a golf cart or other motor vehicle, the injuries can be substantial. Individuals that don't pay attention to traffic laws and other people sharing the road may be negligent in their actions. As such, they can be held liable for the damages they cause. While The Villages is considered a biking-friendly community, it's the duty of every person to stay vigilant to ensure they don't harm others.

Boating accidents - The weather and local waterways make boating an essential recreational activity. Boat operators are responsible for maintaining their vessels and keeping a proper lookout to ensure they don't endanger others enjoying the water. Boating accidents can result in severe injuries such as near drowning, brain injuries, and amputations. If a boat operator or boat rental company was negligent, resulting in causing you harm, our lawyers are knowledgeable in maritime laws that may govern how your case is managed.

Burn injuries - If you were burned at a restaurant, salon, or spa or were harmed because of a negligent apartment manager or a faulty product, you probably already know how expensive medical treatment can be. Not to mention the potential for permanent scarring. You don't have to be responsible for these costs and deserve to be compensated for your pain and suffering. Our personal injury lawyers can help.

Bus accidents - The Villages offers shuttle services to nearby Orlando Airport, trolley trips, and there is a Sumter County public bus route through the community. Depending on what entity caused you harm, you may be looking at a case against the county, which has specific laws and deadlines that govern the process. Don't wait to talk to one of our qualified personal injury lawyers concerning your accident involving a bus.

Car and truck accidents - Operators of motor vehicles have a duty of care to obey traffic laws and maintain control of their vehicles. Car accidents can result in catastrophic injuries, and although Florida observes no-fault insurance laws, in the case of substantial injuries, you are allowed to step outside of the no-fault rules and pursue compensation either through a third-party insurance claim or a personal injury lawsuit against the at-fault driver. If you were injured by a large commercial vehicle, there might be multiple parties involved, such as the truck driver, the company that owns the truck, and even the company that loads the cargo. These kinds of cases are often quite complex. A personal injury lawyer in The Villages, FL, can ensure you go after the right company.

Cruise ship injuries - The retirement years are meant for fun and relaxation, and the proximity of The Villages to major cruise ship ports makes going on a cruise an enticing prospect. Still, cruise ship lines have a responsibility toward their passengers. That includes making sure their doctors aren't negligent in medical treatment, the ship is safe, adequate security is in place, and the facilities are properly maintained. All of these are legal responsibilities. If they failed in their duty of care and you sustained an injury, you have the right to pursue legal action for compensation.

Dangerous drugs - It's common to be prescribed medications and to use over-the-counter drugs, especially as we age. Still, companies have a duty to ensure their medications and cures perform as intended and don't cause more harm than good. Even some medications approved by the FDA have later been found to be harmful, if not deadly. If you've been harmed by a dangerous drug, there may be class actions we can assist with, or we can help you pursue an individual lawsuit against the manufacturer, retailer, marketing companies, or even the physician or pharmacists that were involved.

Defective products - We buy and use products because we believe they will fulfill some need or help us realize a goal. When the product causes injury or doesn't perform as advertised, it's possible to hold the business that creates or sells the product accountable. Products that are used as intended but are defective because of a design, manufacturing, or marketing fault have been the cause of countless forms of injury. In instances such as those described, you may be able to get compensated for expenses and even the inconvenience the issue has caused.

Dog bites - Although The Villages is a pet-friendly community, that doesn't mean every dog is friendly or every pet owner manages them responsibly. Dog attacks can sometimes even turn out deadly. In Florida, dog owners are liable if their dog causes harm to persons, other domestic animals, and livestock. Even if you're bitten by a dog in a friend's home to which you were invited, they can be held liable, and the dog does not need to be known as a vicious dog to do so unless they have a sign posted that includes the words "Bad Dog." Still, Florida does reduce the percentage of liability if the owner can prove the dog was provoked, excluding if the injured party is under six years of age.

Golf car accidents - The Villages is the biggest golfing community in the United States and has over 50 golf courses. Golf carts are routinely used for transportation to and from the golf course and even throughout the community. Because of the number of golf carts, there are bound to be accidents. Sometimes these accidents are caused by others driving similar vehicles. However, sometimes the danger comes from standard forms of transportation like cars, trucks, and buses. Although rare, some injuries occur because of faulty components in the golf cart. Regardless, if another party was negligent in your golf cart accident, they may be held liable.  

Medical malpractice - Doctors and other health care professionals are supposed to provide treatment and watch for indicators of disease and ailments. While there are many good doctors and nurses, when they make a mistake, we might end up paying for it with our health and even our life. Negligent medical professionals can cause extensive harm to their patients, whether through a failure to diagnose, a misdiagnosis, or an injury caused by poor medical care that isn't up to the standards of the profession. Medical malpractice is sadly not uncommon. If you've been harmed at a hospital, clinic, or doctor's office, you may be able to gain compensation through a medical malpractice lawsuit. Reach out to a qualified personal injury lawyer in The Villages, FL, for details.

Motorcycle accidents - Warm weather and beautiful scenery make motorcycle riding a fantastic pastime for residents of The Villages, FL. However, riding a motorcycle can be risky because of the lack of protection. Still, other drivers owe a duty of care to everyone on the road, including motorcyclists. No-fault laws do not apply to motorcycle riders, but an injured party might be surprised to find their automobile PIP coverage doesn't apply when they get in an accident. In this case, you have the option to file a personal injury lawsuit against the at-fault driver to recover compensation for your medical expenses and more. You'll likely need the help of an attorney to recover the maximum amount.

Nursing home neglect and abuse - As a majority of residents in The Villages, FL, are over 65, there may be a time they need nursing home care. The Villages has several facilities that provide critical illness recovery services. Still, nursing home abuse and neglect are rampant. Some issues that may warrant a personal injury lawsuit are leaving patients alone for extended periods of time, not taking care of basic needs such as food, water, bathing, and providing clean linens and clothing. Nursing home abuse and neglect is a serious matter, and there are substantial legal recourses we can help with to ensure your medical expenses are taken care of while a more suitable place is found.

Pedestrian accidents - Many parts of The Villages are designed to be walkable and multi-modal pathways are intended for bicyclists, golf carts, skaters, and pedestrians. As such, every party that uses these pathways must look out for one another to ensure no one is injured. Likewise, pedestrians are owed a duty of care when they cross roadways. If you've been injured in a pedestrian accident, you have the right to seek compensation from another party if they were negligent. However, if you're injured while walking on a golf course path, you may have issues because they are private property, and you could be considered a trespasser. Talk to a Morgan and Morgan personal injury lawyer for more information.

Premises liability - When visiting a business or even a neighbor's home in The Villages, FL, they owe you a duty of care to ensure you're not injured while on their property. This means they must use due diligence to inspect their property for hazards and correct problems promptly or at least warn you of potentially hazardous conditions. When a property owner fails, they may be held accountable using premises liability law. For example, if a business owner is aware of an unstable staircase rail, and the rail gives way while you put your weight on it going down the stairs and you're injured, they should be on the hook for paying your medical expenses and more. However, your status on the property may dictate the property owner's liability as outlined above.

Slip and fall accidents - Slip and fall accidents are far too common. While sometimes they cannot be avoided, some issues can make a slip-and-fall accident more predictable. Owing to the age demographic of residents of The Villages, property owners should be naturally aware of dangerous conditions and make repairs a priority while instructing staff to routinely inspect their property for slip and fall hazards. However, the property owner may not be liable for every instance of injury. For example, suppose you're at the grocery store and drop a glass jar that shatters its contents on the floor. If you take a step and then slip and fall, the property owner would not be responsible because they didn't cause this condition, nor did they have time to identify it and clean it up. Still, if there were things like packing boxes strewn around the walkways, or a deep crack in the parking lot, the property owner should have known about these hazards and remedied the issue.

Wrongful death - If you lost a family member due to negligence or the reckless actions of another party, you could be entitled to collect compensation for funeral and burial expenses, lost income, any medical expenses they incurred prior to passing, loss of companionship, and more. We understand this is a difficult time, and we can help take the pressure of legal actions off your shoulders while you grieve.

Contact Morgan and Morgan for Your Personal Injury Needs

Regardless of the nature of your legal matter, Morgan and Morgan has personal injury lawyers in The Villages, FL that specialize in many areas of the law. We are tried and true navigators of legal issues that may impact residents of The Villages. Contact us today for a free and confidential case evaluation. You only pay if we recover compensation. 
Last updated on
Jun 07, 2023