$15 Billion+ Won
•
800+ Lawyers Nationwide
•
The Fee is FreeTM, Only Pay If We Win
•
America's Largest Injury Law Firm
•
Protecting Families Since 1988
•
Mass Arbitration
Over the past decade, corporations have increasingly placed arbitration clauses into consumer and employment agreements and contracts.
These arbitration clauses, which are often part of non-negotiable form contracts, require you to use private arbitration rather than courts to resolve legal disputes. Today, almost every type of contract includes an arbitration clause. If you have a credit card, use a cellphone, get cable or Internet service, or shop online, then you have likely agreed to private arbitration. These clauses also exist in many gig economy job contracts. 
These companies and corporations use these clauses as a way to circumvent the courts and bar people from joining together in class-action lawsuits.
Although companies are trying to restrict the rights of consumers to bring their claims to court, our attorneys at Morgan & Morgan aren't going to stand idly by. Learn more about your rights as a consumer or worker and contact us today for a free case evaluation. There are no upfront costs to hire us.
What is Mass Arbitration?
While arbitration clauses bar you from joining together with other employees or consumers to mount class-action lawsuits, mass arbitration can be a way to still gain an advantage on a group-wide scale and give you negotiating power. 
Mass arbitration involves groups of workers or consumers initiating arbitration claims against the same company simultaneously. This can trigger the defendants' obligation to pay fees and costs for each individual claim.
Having legal representation may put you in a better position to win your arbitration claim. In fact, hiring an attorney is the factor most strongly associated with a plaintiff's arbitration success.
Although many companies and employers are trying to restrict your right to bring your claim to court, Morgan & Morgan is here to help. We fight For The People, not the powerful.
Let Us Help With Your Arbitration Claim 
All law firms are not the same. In fact, not many firms handle arbitration claims. We have attorneys solely focused on this specific area of law and who are highly trained to deliver the best results.
These companies might think arbitration is just "business as usual," but we think it's bullying. And, we have the resources to take on the biggest bullies and corporations in America. 
We handle arbitration claims on a contingency-fee basis. This means you will not pay any upfront costs or fees. You only pay us if and when we win your case. Contact us for your free case review
Morgan & Morgan
My Contract Includes an Arbitration Clause: Can I Still File a Lawsuit? 

In situations where there is a legal requirement to go to arbitration, the shape of the legal action may change. Nevertheless, you have the right to hire a legal team to fight for you and guide you through the process.

How Does Arbitration Undermine My Rights?

Many companies describe arbitration as an inexpensive and efficient solution for disputing parties. The reality is, these are corporate attempts to strip you of your Constitutional right to a trial by jury. 

Arbitration is the privatization of the justice system. While private arbitration does not appear to significantly differ from a public court proceeding, the corporation generally chooses the arbitration association which will adjudicate the proceeding. In an arbitration proceeding, the private arbitrator serves as judge and jury. 

Hiring an attorney can help you fight for what you deserve.

A lawyer can give you your best chance at being fairly compensated for your arbitration claim. At Morgan & Morgan, we believe you deserve nothing less than full justice, and that's why we fight for full and fair compensation for every client. 

With more than 800 attorneys, Morgan & Morgan is one of the few firms in the country in a position to challenge giant corporations. We have the resources to take on the biggest bullies in America, and we have a proven track record with over $15 billion recovered for our clients.

Can I Afford to Hire a Lawyer?

Yes. Morgan & Morgan operates on a contingency-fee model, which means there are no upfront costs or hourly fees. We only get paid if we win for you. No matter your financial situation, you can always afford top quality legal representation.
Hear From Our Clients
We've helped over 300,000 families across the United States. See what they have to say.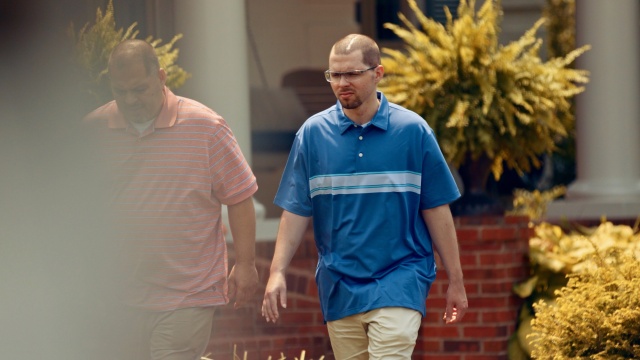 Our Personal Injury Lawyers
Have Over 55,000
5-Star
Reviews
They were caring and concerned about my case. They fought harder then I had intercepted. Communicated in many ways to make sure I understood. Thank you.
Georgia
Workers' Compensation
The staff was amazing, they treated me with the utmost respect and professionalism. Kept me informed every step of the way about my case. Always asked how I was doing and was prompt with responding to any of my questions or concerns. They are a great team!
Antonia
Premises Liability
Morgan and Morgan is truly the best law firm! PERIOD! You could consider yourself blessed when they take your case. Immediately, you can breathe. Anxiety goes from a 10 to 0! I needed them 3 TIMES! I wish I didn't have to hire an attorney but my family and I were blessed. We won every single time! Insurance companies truly know that they will take it to court! I got settlements for all 3 lawsuits. Never stepped a foot into a courtroom. Thank you so much Morgan & Morgan!
The entire Morgan & Morgan team, including my case manager Michelle Hill, have been a blessing! From the first phone call I made to them, they have been extremely compassionate, very helpful, and 100% professional. I would recommend Morgan & Morgan to anyone because THEY CARE!
Results may vary depending on your particular facts and legal circumstances.
See More
The Fee is FreeTM Only Pay If We Win.
Submit a Free Case Evaluation
You can find out if you qualify immediately.
Get a Call From Us
Our specialists will walk you through your case and collect all the right information to win your case.
Let Us Get to Work
Our specialized attorneys will handle every step of your case from start to finish. You don't pay until we win.
Call Us Now
See Our Nationwide Results
We've won over $15 Billion for our clients in cases of all types. Let us work hard for you.
$28,450,105
Medical Malpractice
$8,800,000
Premises Liability
$1,331,245
Social Security
Results may vary depending on your particular facts and legal circumstances.
Last updated on
May 31, 2023