$15 Billion+ Won
•
800+ Lawyers Nationwide
•
The Fee is FreeTM, Only Pay If We Win
•
America's Largest Injury Law Firm
•
Protecting Families Since 1988
•
Insurance Claims
At Morgan & Morgan, our attorneys understand that when a policyholder who has paid insurance premiums submits a claim to their insurance company, they expect the company will act in good faith and honor the validity of the claim. However, many times the insurance company does not do what is right and honor the claim. Disputes often arise after an insurance company denies a valid claim, many times without a legitimate reason or explanation.
Disputes also can occur if insurance companies fail to pay medical providers the money they're entitled to from policyholders in states with no-fault insurance and personal injury protection, or PIP. Insurance companies generate a greater profit when policyholders do not file claims or fail to collect on claims submitted under their policies.
Some insurance companies habitually deny claims—regardless of their legitimacy—and will only investigate a claim if the policyholder takes legal action.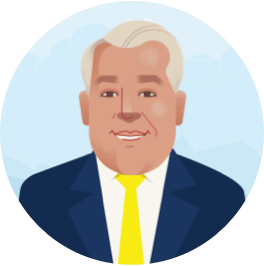 Find Out If You Are Eligible for a Insurance Dispute Lawsuit
Take our FREE quiz to see if you qualify for a case.
Begin Quiz
Insurance Claim FAQs
Where to Find Information about Insurance Claim Lawyers

Documentation

First, your assigned legal team will ask to see a complete copy of your insurance policy. If you don't already have this, you can request it from your broker or insurance company. Next, your team will contact your insurance company to determine the status of your claim.

These items will help your team understand the basis of your claim and if there is grounds for further investigation and legal action.

Investigation

Your attorney and their support staff will dig into the details of your policy investigate the circumstances surrounding whatever damage or triggering event that caused you to file a claim.

In this stage, we are gathering the evidence we need to support legal action.

Negotiation

Your attorney will file suit against the insurance company. This does not guarantee a trial; negotiation with the insurance company is also possible.

Why Was My Insurance Claim Denied?

Unfortunately, insurance companies often interpret and manipulate the language in their policies to minimize or deny valid claims. Insurance providers have a significant self-interest to protect their cash reserves and to avoid payouts to policyholders. When an insurance company denies or undervalues a claim, they may allege that:

The loss is excluded from the policy.

The damages are less than what the insured is claiming, or falls below the policy deductible.

The insurance company's "independent experts" or "independent adjusters" have determined that no covered loss occurred or is excluded from the policy.

What Types of Insurance Disputes Does Morgan & Morgan Handle

At Morgan & Morgan, our attorneys are committed to helping clients settle insurance claims disputes in a wide range of practice areas. The following is a list of many of the types of insurance disputes handled by the attorneys in our offices:

Contact Morgan & Morgan Today

If you believe that you are being treated unfairly by your insurance company, please do not hesitate to contact us today to see if an experienced insurance dispute attorney at Morgan & Morgan can help.

Get in touch by filling out our free, no-obligation case review form. We're here to help you with your insurance disputes, as well any personal injury claims.
Hear From Our Clients
We've helped over 300,000 families across the United States. See what they have to say.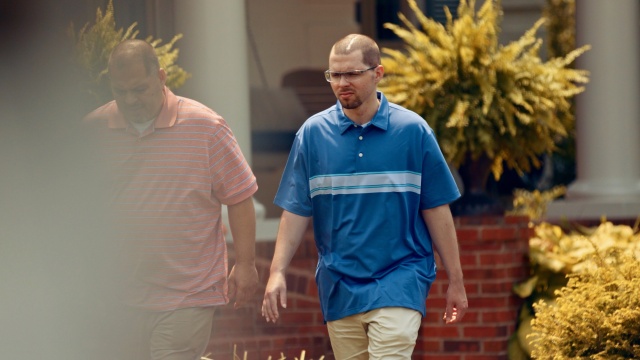 Our Personal Injury Lawyers
Have Over 55,000
5-Star
Reviews
They were caring and concerned about my case. They fought harder then I had intercepted. Communicated in many ways to make sure I understood. Thank you.
Georgia
Workers' Compensation
The staff was amazing, they treated me with the utmost respect and professionalism. Kept me informed every step of the way about my case. Always asked how I was doing and was prompt with responding to any of my questions or concerns. They are a great team!
Antonia
Premises Liability
Morgan and Morgan is truly the best law firm! PERIOD! You could consider yourself blessed when they take your case. Immediately, you can breathe. Anxiety goes from a 10 to 0! I needed them 3 TIMES! I wish I didn't have to hire an attorney but my family and I were blessed. We won every single time! Insurance companies truly know that they will take it to court! I got settlements for all 3 lawsuits. Never stepped a foot into a courtroom. Thank you so much Morgan & Morgan!
The entire Morgan & Morgan team, including my case manager Michelle Hill, have been a blessing! From the first phone call I made to them, they have been extremely compassionate, very helpful, and 100% professional. I would recommend Morgan & Morgan to anyone because THEY CARE!
Results may vary depending on your particular facts and legal circumstances.
See More
The Fee is FreeTM Only Pay If We Win.
Submit a Free Case Evaluation
You can find out if you qualify immediately.
Get a Call From Us
Our specialists will walk you through your case and collect all the right information to win your case.
Let Us Get to Work
Our specialized attorneys will handle every step of your case from start to finish. You don't pay until we win.
Call Us Now
See Our Nationwide Results
We've won over $15 Billion for our clients in cases of all types. Let us work hard for you.
$28,450,105
Medical Malpractice
$8,800,000
Premises Liability
$1,331,245
Social Security
Results may vary depending on your particular facts and legal circumstances.
Last updated on
May 31, 2023