$15 Billion+ Won
•
800+ Lawyers Nationwide
•
The Fee is FreeTM, Only Pay If We Win
•
America's Largest Injury Law Firm
•
Protecting Families Since 1988
•
Family and Medical Leave
The Family and Medical Leave Act (FMLA) of 1993 mandates that covered employers offer as many as 12 weeks of unpaid leave without jeopardizing the job status of eligible employees for various family and individual medical situations. These medical situations include pregnancy and care for a newborn, placement with the employee of a child for adoption or foster care, care for an immediate family member with a serious health condition, and the employee's own serious health condition. The FMLA allows employees to leave temporarily or work a less stressful schedule, depending on the severity of the circumstances.
Have you or a close family member experienced a medical situation that requires leave or intermittent work for an extended period of time? If you need time off or have been discriminated against for a request under the FMLA, a labor and employment attorney may be able to help assert your rights under the Family and Medical Leave Act. To receive a complimentary case review from one of our attorneys, simply fill out our no-obligation case review form.
Covered Employers and Employees
The FMLA applies to all public agencies, including state, local and federal employers, local education agencies (schools), and private-sector employers who employ 50 or more employees in 20 or more workweeks in the current or preceding calendar year, including joint employers and successors of covered employers, within a specified geographical radius.
Employees are eligible for FMLA benefits if they work for a covered employer, have worked for the employer for a total of 12 months, have worked at least 1,250 hours over the previous 12 months, and work at a location in the United States or in any territory or possession of the United States where at least 50 employees are employed by the employer within 75 miles.
Reasons to Take Leave Under FMLA
Unpaid leave must be awarded for the following:
Caring for the employee's baby after birth or putting the child up for adoption or foster care.
Caring for the employee's spouse, children, or parent with a serious health condition.
Addressing a serious health condition of the employee.
Specific types of paid leave can be substituted for unpaid leave at the employee's discretion.
Advance Notice and Medical Certification
The employer may order the employee to provide advance leave notice and medical certification. If these cannot be produced, the time-off request may be denied. The worker usually must provide 30 days of notice when the cause for the leave is predictable; however, if it is not predictable, the employee must provide notice as soon as possible. The employee must provide sufficient information to allow the employer to reasonably determine whether the FMLA applies to their request for leave.
Additionally, the employer may ask for medical certification papers to accompany the request if the employee has a serious health condition. They may even need a second or third opinion (at the expense of the employer) or a fitness for duty report to be eligible to resume working. Employers may also require all employees to submit certification from a medical professional certifying that they are capable of resuming work when they plan to return.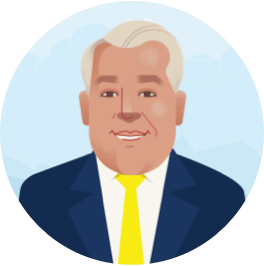 Find Out If You Are Eligible for a FMLA Lawsuit
Take our FREE quiz to see if you qualify for a case.
Begin Quiz
FMLA FAQs
FMLA Job Benefits & Protection

The employer must continue to provide health insurance benefits to the employee under any group health plan for the length of FMLA leave. Returning employees must have their former positions prior to FMLA leave reinstated, or an equivalent job with the same salary, benefits, and all other original occupational terms. Any employee who utilizes FMLA cannot lose the right to any employment benefits accrued before the leave.

Illegal Employer Actions under FMLA

Under FMLA regulations, it is illegal for the employer to:

Interfere with or refuse any rights available to the employer under FMLA. 
Fire, retaliate, or discriminate against an employee for opposing any practice deemed unlawful by FMLA or for inclusion in any proceeding relating to FMLA.


If an employer discriminates or retaliates against an employee for seeking benefits guaranteed under the FMLA, the employee may be eligible to receive further compensation through a discrimination lawsuit.

The U.S. Department of Labor's (DOL) Wage and Hour Division administers and enforces the FMLA for all private, state and local government employees, and some federal employees. The DOL has the jurisdiction to investigate and resolve complaints concerning FMLA violations, and may take an employer to court for any alleged violations. In addition, an employee entitled to FMLA coverage has the opportunity, with the help of an attorney, to file a lawsuit against an employer for violating his or her rights.

FMLA does not impact any federal or state law forbidding discrimination and does not override state or local legislation or collective bargaining agreement offering superior family or medical leave rights. To receive a complimentary case review from one of our attorneys, simply fill out our no-obligation case review form.
Hear From Our Clients
We've helped over 300,000 families across the United States. See what they have to say.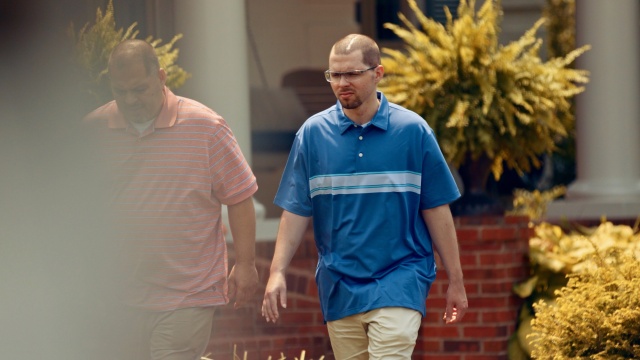 Our Personal Injury Lawyers
Have Over 55,000
5-Star
Reviews
They were caring and concerned about my case. They fought harder then I had intercepted. Communicated in many ways to make sure I understood. Thank you.
Georgia
Workers' Compensation
The staff was amazing, they treated me with the utmost respect and professionalism. Kept me informed every step of the way about my case. Always asked how I was doing and was prompt with responding to any of my questions or concerns. They are a great team!
Antonia
Premises Liability
Morgan and Morgan is truly the best law firm! PERIOD! You could consider yourself blessed when they take your case. Immediately, you can breathe. Anxiety goes from a 10 to 0! I needed them 3 TIMES! I wish I didn't have to hire an attorney but my family and I were blessed. We won every single time! Insurance companies truly know that they will take it to court! I got settlements for all 3 lawsuits. Never stepped a foot into a courtroom. Thank you so much Morgan & Morgan!
The entire Morgan & Morgan team, including my case manager Michelle Hill, have been a blessing! From the first phone call I made to them, they have been extremely compassionate, very helpful, and 100% professional. I would recommend Morgan & Morgan to anyone because THEY CARE!
Results may vary depending on your particular facts and legal circumstances.
See More
The Fee is FreeTM Only Pay If We Win.
Submit a Free Case Evaluation
You can find out if you qualify immediately.
Get a Call From Us
Our specialists will walk you through your case and collect all the right information to win your case.
Let Us Get to Work
Our specialized attorneys will handle every step of your case from start to finish. You don't pay until we win.
Call Us Now
See Our Nationwide Results
We've won over $15 Billion for our clients in cases of all types. Let us work hard for you.
$28,450,105
Medical Malpractice
$8,800,000
Premises Liability
$1,331,245
Social Security
Results may vary depending on your particular facts and legal circumstances.
Last updated on
May 31, 2023