$15 Billion+ Won
•
800+ Lawyers Nationwide
•
The Fee is FreeTM, Only Pay If We Win
•
America's Largest Injury Law Firm
•
Protecting Families Since 1988
•
Child Sexual Abuse Lawyers
Morgan & Morgan attorneys are helping victims of child sexual abuse seek justice and compensation from the institutions that failed to protect them; including churches, summer camps, schools, religious organizations, and youth recreation organizations like the Boy Scouts of America. 
Child sexual abuse creates psychological trauma with effects that can last a lifetime. Victims of such transgressions often experience post-traumatic stress disorder, depression, and anxiety long after the abuse took place.
Although it is impossible to undo the revolting acts, it is possible for victims to receive compensation for the psychological and psychiatric treatment needed in the process of recovery.
Morgan & Morgan has over 800 lawyers nationwide and the resources to stand up for child sexual abuse victims, whether they are still minors or are well into adulthood (depending on the statute of limitation laws governing the state where the abuse occurred). We're ready to fight for victims across the country, including states like California, New York, and Pennsylvania. 
Morgan & Morgan
What Is Child Sexual Abuse?

Child sexual abuse is the use of force, pressure, or manipulation of a child by an adult or adolescent for the sake of sexual gratification. Child sexual abuse can take many forms. These include forcible rape, psychological pressure or coercion, indecent exposure, and proliferating child pornography.

Forcible Rape

Forcible rape occurs without the consent of the victim and with the use of physical force or threats thereof. In such an incident, the victim believes that resisting would not prevent the rape. Forcible rape also includes attempts to commit the act.

Psychological Pressure or Coercion

Psychological pressure or coercion occurs when the victim is controlled mentally to perform sex acts by means of intimidation. This can range from threatening to destroy personal property to exposing a secret the victim has kept concealed.

Indecent Exposure

Indecent exposure is displaying one's genitals to a child or showing a child pornographic material. Although these acts may not involve physical contact, they may still have lasting psychological effects on the victim.

Proliferating Child Pornography

Child pornography is any depiction of a youth engaging in sexually explicit conduct. Victims of child pornographers not only face the trauma of sexual exposure but also the fear of knowing that the media they appear in likely can't be removed from the internet.

The Lasting Effects of Childhood Sexual Abuse

Childhood sexual abuse is a painful and traumatic experience that often leaves survivors with life-altering and long-term physical and/or psychological damage. The resulting illnesses and disabilities can require decades of treatment and therapy, and often, no available treatment is able to give survivors the health and peace necessary to lead a normal life.  

Conditions and Symptoms Suffered by Survivors

Survivors of child sexual abuse often suffer from mental illnesses and impairments of varying severity. The most common of these is depression, but other conditions include:

Anxiety disorders
Eating disorders
Personality disorders
Post-traumatic stress disorder
Relationship and intimacy issues
Somatic disorders

Survivors often suffer from physical symptoms as well, whether they develop later in life or are caused more directly by the abuse. Studies have shown that survivors are also more likely to suffer from ill-health in general. 

Specific conditions common to survivors include issues related to:

Gastrointestinal health
Gynecologic or reproductive health
Pain
Cardiopulmonary symptoms
Obesity

Survivors often spend lifetimes treating these conditions and illnesses at great expense to themselves and their families. We believe in holding the enabling institutions responsible for these expenses and recovering appropriate compensation for survivors. 

Morgan & Morgan Wants To Fight for You

If you or a loved one are a survivor of childhood sexual abuse suffered at a church, summer camp, youth recreation program, school, religious organization, or other institution, we may be able to help you recover compensation for the pain and physical and psychological issues your abuse may have caused. 

We have the experience and expertise required to sensitively, discreetly, and effectively handle your case. Contact us today for a free, confidential, and no-risk case evaluation to learn more about how we may be able to help you.
Hear From Our Clients
We've helped over 300,000 families across the United States. See what they have to say.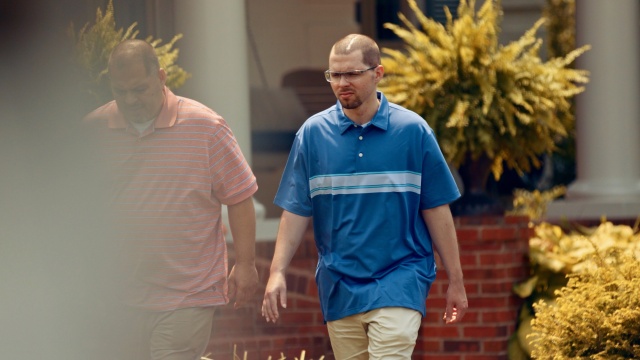 Our Personal Injury Lawyers
Have Over 55,000
5-Star
Reviews
They were caring and concerned about my case. They fought harder then I had intercepted. Communicated in many ways to make sure I understood. Thank you.
Georgia
Workers' Compensation
The staff was amazing, they treated me with the utmost respect and professionalism. Kept me informed every step of the way about my case. Always asked how I was doing and was prompt with responding to any of my questions or concerns. They are a great team!
Antonia
Premises Liability
Morgan and Morgan is truly the best law firm! PERIOD! You could consider yourself blessed when they take your case. Immediately, you can breathe. Anxiety goes from a 10 to 0! I needed them 3 TIMES! I wish I didn't have to hire an attorney but my family and I were blessed. We won every single time! Insurance companies truly know that they will take it to court! I got settlements for all 3 lawsuits. Never stepped a foot into a courtroom. Thank you so much Morgan & Morgan!
The entire Morgan & Morgan team, including my case manager Michelle Hill, have been a blessing! From the first phone call I made to them, they have been extremely compassionate, very helpful, and 100% professional. I would recommend Morgan & Morgan to anyone because THEY CARE!
Results may vary depending on your particular facts and legal circumstances.
See More
The Fee is FreeTM Only Pay If We Win.
Submit a Free Case Evaluation
You can find out if you qualify immediately.
Get a Call From Us
Our specialists will walk you through your case and collect all the right information to win your case.
Let Us Get to Work
Our specialized attorneys will handle every step of your case from start to finish. You don't pay until we win.
Call Us Now
See Our Nationwide Results
We've won over $15 Billion for our clients in cases of all types. Let us work hard for you.
$28,450,105
Medical Malpractice
$8,800,000
Premises Liability
$1,331,245
Social Security
Results may vary depending on your particular facts and legal circumstances.
Last updated on
May 17, 2023