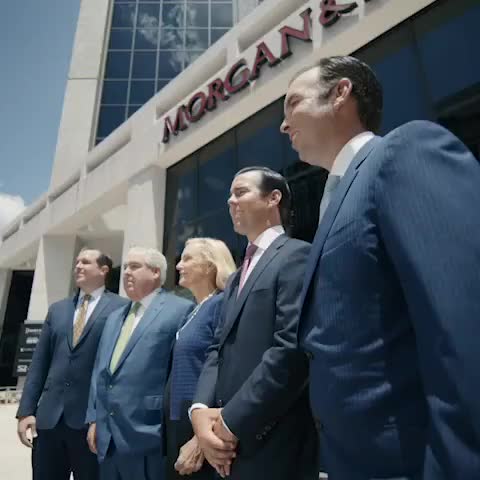 $15 Billion+ Won
•
800+ Lawyers Nationwide
•
The Fee is FreeTM, Only Pay If We Win
•
America's Largest Injury Law Firm
•
Protecting Families Since 1988
•
Personal Injury Lawyer in Ocala
Getting injured and finding your whole life turned upside down due to another's carelessness can be deeply upsetting and frustrating. However, if another caused your accident and injuries, you should not have to shoulder all the expenses. The responsible party or their insurer must make you "whole" again.
Don't go it alone if you suffer injuries in a slip and fall, car crash, or another accident. A personal injury lawyer in Ocala at Morgan & Morgan can review your insurance coverage, handle the at-fault party's insurance company, and pursue maximum compensation on your behalf. Let us put our knowledge, resources, and experience to work for you.
Get America's largest personal injury firm into your corner today. Contact us to find out more in a free case review.  
What Counts as a Personal Injury?
You could have a personal injury claim if your accident and injury occurred due to another's carelessness. For example, if a drunk driver caused your car crash, you could have a personal injury claim against them or their insurer. Personal injury law generally allows victims to recover compensation from the responsible party, whether an individual, corporation, government entity, or others. Examples of personal injury claims in Ocala include:
Slips and falls
Motor vehicle accidents
Medical malpractice
Dangerous products
Attacks and assaults
Dog bites
Nursing home abuse and neglect
Aviation and boating accidents
If you or a loved one suffered an injury due to another, you could qualify for compensation. A personal injury lawyer at Morgan & Morgan can assess your case and move forward with a claim on your behalf.
Injuries Qualifying for a Claim or Lawsuit
Any injury you suffered due to another party's negligence potentially qualifies for a personal injury claim. Common injuries in claims include:
Head and brain injuries
Fractures
Facial and dental injuries
Internal injuries
Whiplash
Spinal cord damage
Loss of limb
During a free case review, our personal injury lawyers can determine whether your injuries qualify for compensation.
Compensation You Could Receive With a Personal Injury Lawsuit
The damages you could receive with a personal injury claim will depend on the facts of your case and the extent of your injuries. In general, victims could be entitled to the following awards:
Lost Income
If your injury keeps you from returning to your career temporarily or permanently, you could experience a significant loss of earnings. However, you could recover damages for lost wages and loss of future earning capacity.
Healthcare Costs
If someone else caused your injury, you could be entitled to all medical treatment costs and future expected medical expenses, including but not limited to:
Surgeries
Medications
Diagnostic tests
Medical devices
Physical therapy
Non-Economic Damages
If you suffered catastrophic or life-changing injuries, a significant proportion of your settlement would include non-economic damages, such as:
Pain and anguish
Emotional distress
Scarring and disfigurement
Loss of life enjoyment
Disability
Punitive Damages
While punitive damages are rare in personal injury claims, they are occasionally awarded when the defendant showed extreme recklessness or maliciously caused the victim's injuries.
When to File a Personal Injury Claim in Ocala
According to Florida Statute §95.11, you generally have four years to file a personal injury lawsuit in the state. However, it is best to contact a personal injury lawyer as soon as possible so they start the process, help you gather critical evidence, and build a case against the defendant.
If you suffered significant or life-changing injuries, your attorney might advise you to wait to file your lawsuit until you have reached maximum medical improvement. Your doctor can then assess your future medical needs and future expected medical expenses.
Our personal injury lawyers can determine the best timing for your lawsuit and ensure your paperwork is filed well within any deadlines.
The Fee is FreeTM Only Pay If We Win.
Submit a Free Case Evaluation
You can find out if you qualify immediately.
Get a Call From Us
Our specialists will walk you through your case and collect all the right information to win your case.
Let Us Get to Work
Our specialized attorneys will handle every step of your case from start to finish. You don't pay until we win.
Call Us Now
Hear From Our Clients
We've helped over 300,000 families across the United States. See what they have to say.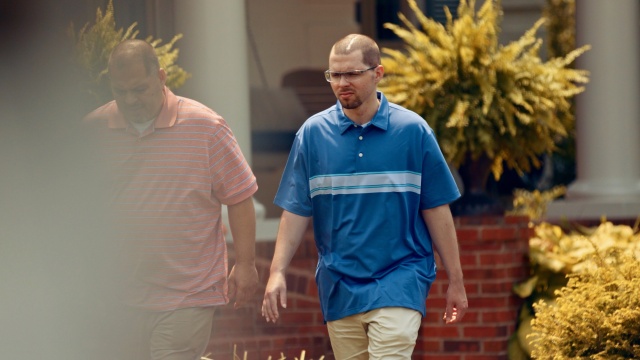 Our Personal Injury Lawyers
Have Over 55,000
5-Star
Reviews
They were caring and concerned about my case. They fought harder then I had intercepted. Communicated in many ways to make sure I understood. Thank you.
Georgia
Workers' Compensation
The staff was amazing, they treated me with the utmost respect and professionalism. Kept me informed every step of the way about my case. Always asked how I was doing and was prompt with responding to any of my questions or concerns. They are a great team!
Antonia
Premises Liability
Morgan and Morgan is truly the best law firm! PERIOD! You could consider yourself blessed when they take your case. Immediately, you can breathe. Anxiety goes from a 10 to 0! I needed them 3 TIMES! I wish I didn't have to hire an attorney but my family and I were blessed. We won every single time! Insurance companies truly know that they will take it to court! I got settlements for all 3 lawsuits. Never stepped a foot into a courtroom. Thank you so much Morgan & Morgan!
The entire Morgan & Morgan team, including my case manager Michelle Hill, have been a blessing! From the first phone call I made to them, they have been extremely compassionate, very helpful, and 100% professional. I would recommend Morgan & Morgan to anyone because THEY CARE!
Results may vary depending on your particular facts and legal circumstances.
See More
See Our Nationwide Results
We've won over $15 Billion for our clients in cases of all types. Let us work hard for you.
$28,450,105
Medical Malpractice
$8,800,000
Premises Liability
$1,331,245
Social Security
Results may vary depending on your particular facts and legal circumstances.
Ocala
Is a Property Owner Responsible for My Slip and Fall?

Property owners and other responsible parties must ensure adequate maintenance of their premises and warn visitors of any known dangerous conditions, such as wet and slippery floors. If you or a loved one suffered harm in a fall due to a hazard, the property owner might be responsible, and you could be entitled to compensation.

An experienced personal injury lawyer at Morgan & Morgan can assess your slip and fall, gather the relevant facts, and determine who is responsible for compensating you.

What Is My Personal Injury Claim Worth?

Every injury claim is unique. The damages you could receive depend on your specific accident circumstances, the scope of your injuries, and other factors, such as:

Your amount of medical bills
Whether you have any fault in the accident
Your loss of earnings
The degree of your physical and emotional suffering

Calculating your damages can be tricky, especially when putting a dollar figure on non-economic damages, such as pain and anguish. However, our experienced personal injury lawyers can assess your damages, estimate any future expected losses, such as ongoing medical treatment, and determine a fair settlement amount.

How Do I Pay My Medical Bills While Waiting for a Settlement?

If you were significantly hurt, you might have stacks of medical bills from hospitals and other healthcare providers. Regardless of the circumstances of your injuries, you are generally responsible for your medical bills. However, the person or business causing your injuries must compensate you adequately for all damages, including medical expenses.

Unfortunately, receiving a settlement could take weeks or months. In the meantime, there can be other options for help with medical bills, depending on your unique circumstances, including:

Your private health insurance
Medicaid/Medicare
Asking medical providers to defer payments

At Morgan & Morgan, we do not leave you out in the cold when we take your case. In addition to handling your legal claim, our personal injury lawyers could help you get adequate medical help and determine how to find assistance with your medical bills while waiting for a settlement.

What Are My Next Best Steps After Getting Injured in Ocala?

Knowing your best next steps after suffering a personal injury in Ocala can be essential for receiving the compensation you deserve. Here is what you should do:

Seek Medical Help

Getting medical assistance as soon as possible is essential for two reasons. First, the shock of an accident, whether a car crash or slip and fall, can mask pain and injuries. You could have an underlying condition that shows no symptoms but should be assessed and treated immediately, such as a traumatic brain injury (TBI) or whiplash.  

Secondly, you will need medical proof if you intend to hold another to account for your injuries. Seeing a doctor proves that you suffered injuries AND that these injuries occurred due to the accident in question, not an unrelated event.

Contact Your Insurance Company

If you were hurt in a motor vehicle accident, contacting your insurance company as soon as possible can be critical. Your Personal Injury Protection (PIP) coverage typically pays for some medical expenses and lost income. The sooner you contact the insurance company, the sooner you could receive a payout.

Call a Personal Injury Lawyer

Setting up a free case review with our injury attorneys can be your best next step after suffering a personal injury. We can help you understand your options and navigate the legal process for receiving the compensation you deserve.

Do I Have to Go to Court to Receive a Settlement?

Most personal injury claims are resolved in out-of-court settlements, says the Bureau of Justice Statistics (BJS). Therefore, it is unlikely that you would have to fight your case at trial. However, some claims inevitably proceed to trial. Your case may be more likely to go through the court system if:

You have significant damages
Fault for your accident is disputed
The insurance company refuses an adequate settlement

Going to trial could be essential for getting what you deserve. However, having a tenacious and experienced personal injury lawyer by your side can be critical when fighting a trial. Unlike other law firms, Morgan & Morgan never shies away from fighting cases in court. We don't want our clients to settle for an insurer's last best offer when their case is worth much more.

Should I Hire a Personal Injury Lawyer?

While it is always a good idea to consult an attorney after any accident, hiring a lawyer can be critical if you suffer severe injuries. Handling a claim without professional legal representation may lead the insurance company to delay, minimize, or deny your settlement.

Moreover, focusing on negotiating with an insurance company or fighting a court case can be overwhelming if you are still recovering from your injuries. You may not know what your case is truly worth and settle for a lowball offer. Don't struggle with a complex personal injury claim on your own. Hiring a Morgan & Morgan injury attorney can give you the best shot at getting what you deserve.

How Much Do Personal Injury Lawyers Charge?

No two law firms are the same. Personal injury lawyers often charge different fees depending on their location, expertise, and success rate. Many personal injury attorneys charge a contingency fee, meaning clients pay no attorney's fees out of their own pockets. If the attorney loses the case, the client pays nothing. However, you may have to pay upfront legal expenses, such as court filing fees and deposition costs.

Before hiring an attorney, ask about their fees and whether you are responsible for any upfront expenses. At Morgan & Morgan, we understand that injured individuals have a lot on their plate and often face financial worries due to their injuries. Therefore, we never charge clients a dime upfront. Our fee is truly free unless and until we win your case when we take a percentage of your final settlement.

How Do Pre-Existing Conditions Influence My Claim?

In theory, a pre-existing condition should not influence your claim, as you would be entitled to compensation for any injuries sustained in the accident. If your injuries are more severe and your financial damages are higher because the accident aggravated a pre-existing condition, you would still qualify for adequate compensation.

For example, a car accident victim with brittle bone disease may break several bones in an accident. The defendant or insurance must compensate the victim for the fractures even though a healthy individual may not have suffered any broken bones in the accident.

However, in practice, claims involving pre-existing injuries can be complex, and an insurance company may use a pre-existing condition to reduce your compensation. In this case, having an experienced and dedicated attorney by your side who can argue your case strongly can be critical for the outcome of your claim.

How Long Will It Take to Settle My Claim and Receive a Check?

It is impossible to predict how long your injury case will take. However, since most claims never see a courtroom and are instead settled with an out-of-court agreement, you could receive your payout within a few weeks or months.

Personal injury claims that involve significant damages, severe injuries, and complicated liability issues usually take longer to settle. The at-fault parties or insurance companies fight harder when a lot of money is at stake. Having an experienced personal injury attorney on your side can speed up the legal process. However, if your case goes to trial, it could be a year or longer before you receive your settlement check.

Morgan & Morgan Has Your Back

Don't risk getting shortchanged by an insurance company when your health and finances are at stake. Morgan & Morgan knows that you need the entire value of your claim to move forward with your life after a serious injury.

In the most challenging moments of your life, we can be here for you and fight hard for what you deserve. Our committed personal injury lawyers in Ocala want to help you recover maximum potential compensation. Contact us today to determine your next best steps in a free consultation.
Last updated on
Jun 06, 2023