$15 Billion+ Won
•
800+ Lawyers Nationwide
•
The Fee is FreeTM, Only Pay If We Win
•
America's Largest Injury Law Firm
•
Protecting Families Since 1988
•
We're Here For Your Family
At Morgan & Morgan, our attorneys realize that birth injuries not only have physical and emotional consequences but also place a financial strain on the child's family. When a birth injury is caused by the negligence of a doctor or another healthcare provider, the family may be able to recover compensation for these costs through a birth injury lawsuit. Our birth injury lawyers have seen families struggle with the costs of providing physical therapy, special schooling, and other care needed for their children. Hospitalization for birth defects alone costs the U.S. over $2.6 billion annually, according to the Centers for Disease Control. With more than 20 years of experience handling birth injury claims, our personal injury lawyers can examine your unique situation carefully and deduce whether your doctor took proper care during delivery and the amount of damages that may be owed for your losses. Was your child harmed at birth? If so, our birth injury lawyers at Morgan & Morgan may be able to file a claim against the medical professional who delivered your child. To find out if you could be owed compensation, fill out our free case review form to contact us today.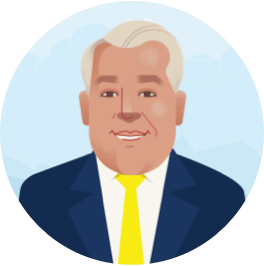 Find Out If You Are Eligible for a Birth Injury Lawsuit
Take our FREE quiz to see if you qualify for a case.
Begin Quiz
Birth Injury FAQs
Birth Injury Lawsuits & Medical Negligence

When an infant suffers a birth injury, the child's parents may be able to file a medical malpractice lawsuit against the doctor or medical professional(s) who delivered the baby. To have a valid claim, negligence must have led directly to the birth injury. Medical negligence occurs when a healthcare professional's performance falls below the standard of care expected in the medical community. Our birth injury attorneys have extensive experience in handling these types of lawsuits and can determine whether your child was injured due to medical malpractice. Birth injuries that are caused by medical negligence may be caused by: - Improper Forceps Use: When a mother is having difficulty delivering her child or if the infant is improperly positioned in the womb, the attending physician may use forceps to help the child along. Proper use of forceps could reduce the child's risk of oxygen deprivation and fetal distress, conditions that have been linked to cerebral palsy and other birth injuries. However, doctors have to be extremely careful, as forceps can cause nerve damage in the child's neck or chest, and other, less severe injuries to the head. - Improper Vacuum Use: When the mother is having difficulties expelling the fetus from the birth canal, a vacuum may be needed to assist her. Vacuums can be latched onto a baby's shoulder or head and guide the child through the birth canal. Doctors and nurses are responsible for properly placing the vacuum on the infant. When the vacuum is improperly used, severe injuries to both the mother and newborn can result. - Delay in Ordering a Caesarian Section: Emergency C-sections are ordered if the child is suffering from fetal distress. This often occurs when the child's heart rate slows as a result of a sudden drop in the mother's blood pressure, bleeding from placental abruption or other problems in delivery. Other conditions that may also require an immediate C-section include uterine ruptures, cord prolapses, slowed labor, and placenta previa (placenta covering the cervix). If the delivery team fails to recognize that the mother needs to have a C-section delivery, they may be liable if their lack of perception causes injuries for the mother and/or child. - Hypoxia: Hypoxia is a condition that takes place when the child's brain is not receiving enough oxygen. During childbirth, hypoxia can be caused by a tangled umbilical cord, infection or damage to the placenta. Medical practitioners are trained to detect hypoxia well in advance and to take steps to eliminate the chance of harm to either the mother or child. If the doctor fails to notice the hypoxic event and take quick, necessary action to avoid injury, they may be liable for any resulting damages. If hypoxia is not quickly addressed, the child can develop chronic mental and physical disabilities. Birth injuries may also stem from the following, which may indicate medical negligence: - Failing to properly use the labor-inducing drug Pitocin - Neglecting to perform specialized tests during pregnancy - Failing to diagnose or treat infections, placental abruption or previa, umbilical cord entrapment, or premature rupture of the membranes - Neglecting to refer high-risk patients to doctors specialized in this area - Failing to note and address changes in the fetus' condition - Failing to perform sufficient prenatal testing - Neglecting to communicate problems to doctors

How Do I Know if My Child Was Injured due to Medical Malpractice?

Because birth injuries can be caused by a number of different and often unavoidable factors, it is important to contact an attorney specialized in this area of law. At Morgan & Morgan, our birth injury lawyers can examine your medical records to examine diagnostic tests, electronic fetal monitor strips, use of birthing tools, labor, and delivery flow sheets, and additional notes on the pregnancy and delivery. Our attorneys will also work alongside medical experts when reviewing this information to determine whether medical malpractice partially or completely caused your child's injury. If the expert believes that the doctor failed to meet the standard of care when delivering your child, a birth injury lawsuit may be viable.

Hiring a Birth Injury Attorney

Due to the complexity of birth injury lawsuits, it is important to hire a skilled medical malpractice attorney. Morgan & Morgan's attorneys have a history of success in representing the parents of children who suffered birth injuries. While damages will vary between cases, our birth injury attorneys have recovered multimillion-dollar verdicts and settlements, including a $5.8 million recovery for a family whose newborn suffered a brain injury resulting from obstetrical negligence. Our lawyers realize that raising a child with a birth injury can be expensive, and we seek to lessen your financial burdens by holding the negligent party accountable for their irresponsible behavior. The statute of limitations in some states allows parents only a specific window of time to take legal action, so do not wait to contact our birth injury lawyers today. Our case reviews are free, and you have nothing to lose.

Birth Injuries in Newborns

Our attorneys are available to review claims involving the following types of birth injuries: - Clavicle fracture - Brain damage or head trauma - Brachial plexus palsy - Cerebral palsy - Erb's palsy - Klumpke's palsy - Shoulder dystocia - Facial paralysis - Torticollis (wry neck) - Injuries resulting from hypoxic-ischemic encephalopathy (HIE)

What Can I Recover in a Birth Injury Claim?

When a child suffers a severe birth injury as a result of medical negligence, the family may be entitled to monetary damages. Damages provide compensation for losses suffered as a result of the medical provider's negligence. Compensation can cover both monetary losses and intangible losses such as a decreased quality of life. Damages for the following may be available in a birth injury lawsuit: - Past and future medical expenses - Additional healthcare costs (e.g., occupational therapy, counseling, in-home care, special vehicles or equipment, home modifications) - Lost wages - Pain and suffering - Loss of society and companionship - Loss of life's enjoyment If your child was injured at birth because of your doctor's negligence, you may be able to file a birth injury claim. Our attorneys have extensive experience in many practice areas, including medical malpractice and car accidents. We have a track record of success and may be able to help you, as well. To see how our birth injury attorneys could help your family, fill out our free case evaluation form.
Hear From Our Clients
We've helped over 300,000 families across the United States. See what they have to say.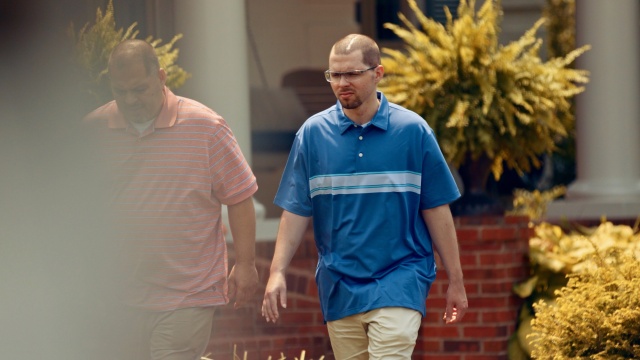 Our Personal Injury Lawyers
Have Over 55,000
5-Star
Reviews
They were caring and concerned about my case. They fought harder then I had intercepted. Communicated in many ways to make sure I understood. Thank you.
Georgia
Workers' Compensation
The staff was amazing, they treated me with the utmost respect and professionalism. Kept me informed every step of the way about my case. Always asked how I was doing and was prompt with responding to any of my questions or concerns. They are a great team!
Antonia
Premises Liability
Morgan and Morgan is truly the best law firm! PERIOD! You could consider yourself blessed when they take your case. Immediately, you can breathe. Anxiety goes from a 10 to 0! I needed them 3 TIMES! I wish I didn't have to hire an attorney but my family and I were blessed. We won every single time! Insurance companies truly know that they will take it to court! I got settlements for all 3 lawsuits. Never stepped a foot into a courtroom. Thank you so much Morgan & Morgan!
The entire Morgan & Morgan team, including my case manager Michelle Hill, have been a blessing! From the first phone call I made to them, they have been extremely compassionate, very helpful, and 100% professional. I would recommend Morgan & Morgan to anyone because THEY CARE!
Results may vary depending on your particular facts and legal circumstances.
See More
The Fee is FreeTM Only Pay If We Win.
Submit a Free Case Evaluation
You can find out if you qualify immediately.
Get a Call From Us
Our specialists will walk you through your case and collect all the right information to win your case.
Let Us Get to Work
Our specialized attorneys will handle every step of your case from start to finish. You don't pay until we win.
Call Us Now
See Our Nationwide Results
We've won over $15 Billion for our clients in cases of all types. Let us work hard for you.
$28,450,105
Medical Malpractice
$8,800,000
Premises Liability
$1,331,245
Social Security
Results may vary depending on your particular facts and legal circumstances.
Last updated on
May 02, 2023