The Fee Is Free™. Only pay if we win.
America's Largest Injury Law Firm
Protecting Families Since 1988
$15 Billion+ Won
800+ Lawyers Nationwide
Free Case Evaluation
Tell us about your situation so we can get started fighting for you. We tailor each case to meet our clients' needs.
Results may vary depending on your particular facts and legal circumstances.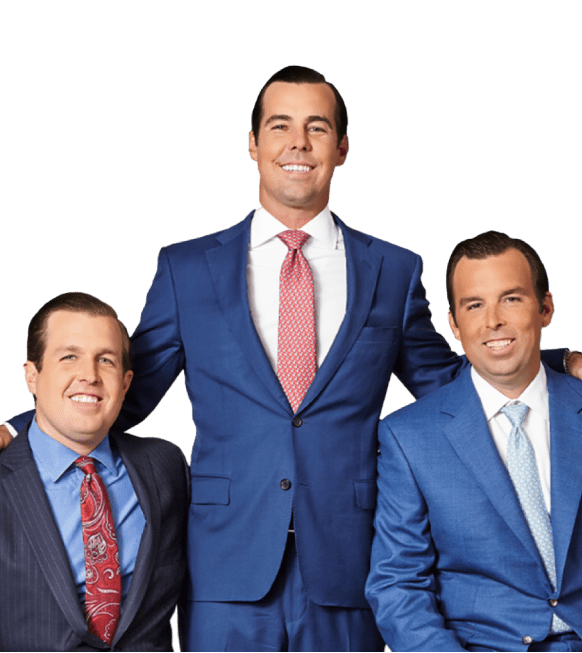 Alpharetta Slip and Fall Lawyer
If you are hurt in a slip and fall accident while on someone else's property, you may have cause to seek damages for your injuries. Slip and fall accidents are the number one cause of accidental injury in the U.S., even more than the injuries sustained in motor vehicle accidents. A slip and fall accident can occur for a wide variety of reasons, and most people will experience an injury caused by a slip and fall at some point in their lives.
Although a slip and fall can happen at any time for any reason, Alpharetta residents have the added risk of hazards that are worsened due to inclement weather. Accidents can occur in parking lots where snow isn't properly cleared, or the pavement isn't salted. Likewise, the rainy season can be more hazardous if business owners don't take steps to clean up water that a guest transfers when using entryways and paths.
Many people suffer slip and fall accidents through no fault of their own. Dangerous conditions can exist on a property, which is the property owner's responsibility. Our slip and fall lawyers in Alpharetta can explain how homes, buildings, parking lots, and walkways must be appropriately maintained to ensure visitors and guests aren't harmed. The responsibility of property owners to protect the public is a matter of law. Morgan and Morgan is prepared to represent injured parties and hold negligent property owners accountable through Georgia's premises liability law.
Contact us today for a free, no-obligation case evaluation.
Scroll down for more
Recent verdicts & settlements
How it works
It's easy to get started.
The Fee Is Free™. Only pay if we win.
Results may vary depending on your particular facts and legal circumstances.
Step 1

Submit
your claim

With a free case evaluation, submitting your case is easy with Morgan & Morgan.

Step 2

We take
action

Our dedicated team gets to work investigating your claim.

Step 3

We fight
for you

If we take on the case, our team fights to get you the results you deserve.
---
Client success
stories that inspire and drive change
Explore over 55,000 5-star reviews and 800 client testimonials to discover why people trust Morgan & Morgan.
Results may vary depending on your particular facts and legal circumstances.
FAQ
Get answers to commonly asked questions about our legal services and learn how we may assist you with your case.
Morgan & Morgan
What Should I Do After a Slip and Fall in Alpharetta?

Knowing what to do after a slip and fall accident in Alpharetta is crucial to aid in building a case for compensation and protecting your well-being. The steps you take after a slip and fall on someone else's property will directly impact your ability to recover compensation for medical bills, lost wages, and in some cases, pain and suffering. Here are actions to take directly after a slip and fall.

Get medical help - Whether it's you or a loved one, seeking medical help right after the accident is essential to identify injuries and receive treatment. This is especially true if the accident caused you to hit your head or you fell on top of other objects. While a sprain, torn ligament, or broken bone may be apparent immediately, internal injuries of the head or elsewhere may not be evident right away. A doctor will run the appropriate tests to check for potentially life-threatening injuries. Beyond the obvious health benefits of getting medical treatment, a doctor's examination and medical documentation regarding your injury can be used as leverage when seeking compensation for the mishap. Medical records are most often the cornerstone of any successful personal injury claim.

Report the accident - Regardless of where or under what circumstances your slip and fall occurred, it's important that it is reported to a manager, the property owner, the landlord, or someone in charge. Depending on where the accident happened, you may be asked to contribute to the accident report. Be careful to read the report before signing anything to ensure the details are accurate. Better yet, call a Morgan and Morgan slip and fall attorney to review before signing. Never sign anything that might box you into terms that benefit the other party, such as a release of liability in exchange for payment for medical expenses. If a report is made, be certain to retain a copy for your records.

Document all things related to the accident - We can't stress this enough. If you're able, take pictures or video at the scene of the accident, including any evidence of liquid on the floor, broken or uneven flooring, icy patches, or obstructions. Get the names and contact information of any potential witnesses and information for anyone to whom you reported the accident. Eyewitnesses are extremely valuable should you pursue a legal claim. Likewise, write down what you were doing right before the accident, how you fell, how you landed, and preserve the clothing and shoes you were wearing the day of the fall. Similarly, document any communication you have with the offending party, like times, dates, and what was discussed. All of these items may be used as evidence further down the road.

Avoid giving statements - Although the property owner or management may be concerned and apologetic for your fall, avoid giving statements that may negatively affect your claim. Seemingly innocent comments like, "it's okay," or "I should be fine" could be used against you if you seek compensation. Furthermore, if the negligent party's insurance or legal team reaches out to you, politely decline to share information until after you've contacted one of our slip and fall lawyers in Alpharetta. It's not an uncommon tactic to use "seeking" language during these kinds of interviews that may seem friendly at first, but what they're really doing is hoping you'll say something that will absolve them of some or all responsibility. Additionally, stay silent about the accident on social media and avoid posting or engaging in any activities that could be mistaken to suggest your injuries are minor.

Contact Morgan and Morgan - The advice from one of our slip and fall lawyers in Alpharetta can help at any point, even if you've tried to settle unsuccessfully on your own. Your chances of winning your claim can significantly increase when you're appropriately represented by one of our legal experts. Slip and falls can sometimes be a challenge to prove. These kinds of claims can be further complicated when multiple parties are involved. For example, suppose you just visited a store and slipped and fell in their parking lot. Your accident was the result of poor lighting. Yet, the store is leasing the property from the actual property owner. In a case like this, there may be confusion about who is actually responsible and thus liable to pay for your injuries. Our lawyers can help sort this kind of confusion out without adding more stress to you personally.

Are Slip and Fall Cases Hard to Win?

All personal injury cases are unique. While a slip and fall case can be challenging, proving negligence and identifying who is liable is the biggest hurdle. Negligence must be proven by establishing the following legal elements:

The other party owed you a duty of care while on their property
You sustained injuries and damages that caused financial losses
The other party's negligence was a direct factor in your injuries and losses

Once these elements are met, the next action to take is to determine liability and pursue compensation. Like the example we mentioned earlier, sometimes liability is not clear-cut. To hold some person or entity accountable can be a challenge because the following must also be proven:

The owner of the property or those in charge knew there was a dangerous condition but did not take steps to address or fix the issue
The owner or people in control of the property caused the dangerous condition, which resulted in your injuries
The owner of the property or those in charge should have known about or should have reasonably discovered the dangerous condition and addressed it to ensure no guests or visitors would be harmed

How Can Morgan and Morgan's Personal Injury Lawyers Help Me After a Slip and Fall?

In addition to proving the necessary elements for a premises liability claim, our personal injury lawyers can also:

Investigate how the incident occurred by visiting the site, interviewing you and eyewitnesses, reviewing any footage, and putting forward our findings to reinforce your claim
Protecting your rights by ensuring a claim or lawsuit is filed on time according to Georgia's two-year statute of limitations or other time limitations instituted by the relevant insurance companies
Communicate with your physician about your injuries along with reviewing medical bills and other financial expenses you've incurred due to the accident
Determine the amount of compensation to pursue based upon our extensive experience with slip and falls and insurance claim negotiations
Take on all legal responsibilities that arise from a lawsuit, such as filing the pertinent paperwork, managing deadlines, presenting legal arguments, and preparing you for depositions
Protect your rights and interests throughout the claim or lawsuit process to ensure a successful outcome

What Is the Average Payout for a Slip and Fall in Alpharetta?

As stated before, each personal injury accident is unique, and so are the settlements, so providing a number for the average settlement is difficult. However, if your injuries and expenses are significant, this could be reflected in the amount of compensation you receive. One of the main factors that will determine how much you may get is medical bills. Even minor injuries can rack up these costs, though.

The following is typically used to determine damages:

Hospital bills
Doctors appointments
Prescription drugs
Surgeries
Ongoing medical expenses such as physical therapy or rehabilitation
Loss of income
Pain and suffering

Fortunately, Georgia no longer recognizes a cap on the amount of compensation you can be awarded for noneconomic damages like pain and suffering. While economic losses are pretty apparent because it comes with a price tag, pain and suffering should rightly not be limited. In some instances, noneconomic losses can outweigh medical expenses, especially if the injuries result in a permanent disability.

What are Slip and Fall Accidents at Work?

Slip and fall accidents are by far the most common injury in the workplace. OSHA reported nearly 230,000 non-fatal slip and falls occurring in the workplace in 2019. As an Alpharetta employee, you have rights after being injured on the job. You could be entitled to medical care, rehabilitation, and income benefits if you've been injured in a slip and fall at work. This is true even if you're hurt on the first day of the job.

Any employer who has three or more workers must be covered by workers' compensation insurance. However, as an employee, you have responsibilities too. One is reporting your injury right away to a supervisor. After 30 days, you may lose your rights to benefits if not reported. In Georgia, your employer has a right to require that you are treated by a panel of physicians of their choosing. However, they pay for any authorized treatment you receive. Suppose your injury causes you to be unable to work for seven days. In that case, reimbursement kicks in with partial wage (2/3rds of your average weekly wage not exceeding $725 per week). If you miss more than 21 days, you also get paid for the first seven days of lost wages.

While many workers' compensation claims are straightforward, you may need the help of legal assistance if your employer claims your injury occurred elsewhere or you are otherwise denied benefits. Morgan and Morgan lawyers can assist you if you require a hearing. In fact, we highly recommend that you have legal representation at this stage because it's almost certain your employer will have their own attorneys representing their interests.

As with other types of slip and falls outside the workplace, the amount of compensation you may be eligible for will depend mainly on the severity of your injuries and whether or not you have any long-term or permanent disabilities.

Contact Morgan and Morgan Slip and Fall Lawyers in Alpharetta

Many accident victims aren't sure if they need a lawyer and worry about the associated costs. That's totally understandable. However, you don't have to handle this on your own, and there is no reason to worry about additional out-of-pocket costs because we don't expect payment until after we win. If we recover nothing, you pay for nothing. The compassionate personal injury lawyers at Morgan and Morgan will look into your case to evaluate if you have a valid claim and may pursue legal action on your behalf. Contact us today for a free, no-obligation review of your case.
Scroll down for more
Load More