The Fee Is Free™. Only pay if we win.
America's Largest Injury Law Firm
Protecting Families Since 1988
$15 Billion+ Won
800+ Lawyers Nationwide
Free Case Evaluation
Tell us about your situation so we can get started fighting for you. We tailor each case to meet our clients' needs.
Results may vary depending on your particular facts and legal circumstances.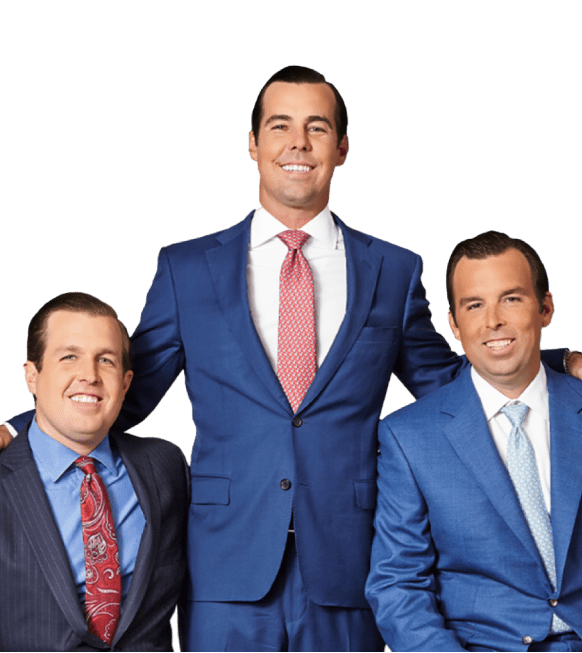 Fort Myers Car Wreck Lawyer
Fort Myers is one of the best cities to live in Florida and is outstanding for outdoor enthusiasts. It offers miles of saltwater and freshwater channels where residents and visitors can enjoy boating, fishing, shelling, snorkeling, and sunbathing. It's also a fast-growing city with a population boom of 40% from 2010 to 2020. As with any city, when you have a denser population, the risk of getting into a car wreck increases.
According to a recent study, Fort Myers has ranked the 8th safest place to live in the country, and Fort Myers drivers are among the best in the United States. However, the neighboring city of Cape Coral has a terrible reputation for accidents. The problem is many people live in Cape Coral but commute to work in Fort Myers. Cape Coral traffic is ranked 7th worst in the nation and is the 4th worst driving city in Florida. 
Locals can see themselves further crowded out during the tourism season. It's not a stretch to link tourist driving in an unfamiliar town with the rise of traffic accidents. 2021 was a bad year for crashes and fatalities on Lee County roads, with speed and aggressive driving being the top culprits. If you or a loved one has been injured recently in a Fort Myers collision, you may be searching for a Fort Myers car wreck lawyer. Morgan & Morgan car wreck lawyers are here to help. Let's go over all of the factors of how we bring about a successful insurance claim or lawsuit.
Scroll down for more
Recent verdicts & settlements
Results may vary depending on your particular facts and legal circumstances.
How it works
It's easy to get started.
The Fee Is Free™. Only pay if we win.
Results may vary depending on your particular facts and legal circumstances.
Step 1

Submit
your claim

With a free case evaluation, submitting your case is easy with Morgan & Morgan.

Step 2

We take
action

Our dedicated team gets to work investigating your claim.

Step 3

We fight
for you

If we take on the case, our team fights to get you the results you deserve.
---
Client success
stories that inspire and drive change
Explore over 55,000 5-star reviews and 800 client testimonials to discover why people trust Morgan & Morgan.
Results may vary depending on your particular facts and legal circumstances.
FAQ
Get answers to commonly asked questions about our legal services and learn how we may assist you with your case.
Morgan & Morgan
How Does the Car Wreck Settlement Process Work in Florida?

Florida is a no-fault state, which means when you get into a car wreck, each party pays their own medical bills and can claim 60% of lost wages (if they cannot work) through their personal injury protection (PIP) insurance. Unlike at-fault states, you work with your own insurance company to get reimbursement. Instead of filing a third-party claim against the at-fault driver's insurance company, your insurance pays you for medical bills and lost wages. If your medical bills exceed your policy limit and your injuries are severe, you can sue the at-fault driver. However, when it comes to property damage, your insurance will pay for repairs or replacement and then go after the at-fault driver's insurance for reimbursement.

Some circumstances that allow accident victims who are seriously injured to sue the other driver and go outside of the no-fault law rules are as follows:

You've suffered permanent and significant scarring or disfigurement
You have permanent and significant loss of a vital bodily function such as sight, hearing, or mobility
Other permanent injuries that a physician can corroborate
Wrongful death

When you're unsure if you qualify to step outside of Florida's no-fault insurance system, our car wreck lawyers can help clarify by looking at your medical records or talking with your doctor. Only when you sue the at-fault driver can you ask for damages like pain and suffering. Pain and suffering are not covered in your PIP policy. 

How Does the Litigation Process Work if I Qualify to Step Outside the No-Fault System?

Suppose you've been permanently injured, suffered significant scarring or disfigurement, lost a vital bodily function, or someone has died. In that case, you may be able to sue the at-fault driver in court. Only under these circumstances can you also sue for damages like pain and suffering and mental anguish. While the loss of bodily function and significant scarring or disfigurement is less common in car wrecks, permanent injury is not.   

To prove permanent injury, you will need the expert testimony of a doctor since the burden of proof will be on you. At Morgan & Morgan, we have a vast network of expert physician witnesses who can examine your medical records and injuries to assess if you're permanently injured. They will need to testify and explain their findings to a reasonable degree of medical certainty. Their expert testimony will be vital in proving your case. Although expert witnesses are costly, you don't have to worry about out-of-pocket expenses since we work on a contingency fee basis. This means if we don't win, you don't pay. 

Since most car wreck issues are settled out of court, you may not need the testimony of an expert medical witness. The willingness of the other party's insurance company to settle will depend largely on the strength of the evidence supporting your case. When we take a case on, coming up with solid evidence is one of our top priorities, and we do this through a variety of measures.

We will typically investigate the scene of the accident in person with professional investigators to make sure nothing was overlooked in the police report. There may be issues with the roadway, obstructions, or traffic issues that factored into the accident. Our professional investigators may also interview witnesses and search for additional video footage by visiting nearby businesses and residences. Everything counts when trying to prove the other driver was at fault.

We'll review the police report and extract vital evidence through their findings. It's particularly valuable if the other driver was issued a traffic citation or arrested for breaking the law. Police reports are crucial pieces of evidence since their remarks will typically include an opinion as to who was at fault for the accident, as well as pictures, videos, or diagrams of the accident. 

We might use an accident reconstructionist if the scene of the accident was particularly problematic. Some wrecks can include multiple parties adding a layer of complexity to proving which party or parties were at fault. An accident reconstructionist rebuilds the accident scene through the evidence and often uses simulation to demonstrate how the accident occurred during the trial process. Their testimony can be quite convincing since they have a highly specialized skill set and are often former law enforcement. 

What Kind of Compensation Can I Expect From a Fort Myers Car Wreck?

As with any claim or case, the unique circumstances and damages caused by the car wreck will factor into what kind of compensation you can receive. Typically, the following will be factors:

The seriousness of your injuries
Reasonable and necessary medical treatment expenses
Loss of income, both past, and future
Whether you had any fault in the accident
The type of insurance both parties carry
The amount of evidence and documentation available
The skill of the car wreck lawyer working on your case

When it comes to pain and suffering, it's often difficult to put a price tag on such a subjective experience. Often, the courts will instruct juries to look at a variety of issues to come up with a reasonable amount, such as:

The severity of your injuries
How the injuries will impact your life in the long-term
Your age
Whether you had preexisting injuries
The amount of economic losses you've suffered

In Florida, there is currently no cap on the amount you can be awarded for pain and suffering, but we may use the multiplier method to determine how much we ask for in compensation. The multiplier method is where we multiply your economic damages by a number to come up with an amount to ask for in compensation. Suppose you suffered $100,000 in economic damages. We may ask for three times that amount for pain and suffering.

What if I Shared Fault in a Fort Myers Car Wreck?

Florida is a comparative negligence state. If you're partially at fault for an accident, the percentage of fault you are assigned will reduce your award by the same amount. For example, say a jury finds you were 20% responsible for the accident, that means whatever award they give you will be reduced by 20%. Suppose they find you should be awarded $200,000. With comparative negligence, your actual award would be reduced by $40,000, which is 20% of $200,000. 

However, the same law sets a cap on the acceptable level of negligence. Suppose the jury decides you were 50% or more at fault for the accident. In that case, you may be ineligible to receive compensation. For this reason, it's critical to work with an experienced Fort Myers car wreck lawyer to ensure you're not found 50% or more at fault. 

How Long Do I Have to File a Car Wreck Lawsuit in Florida?

Being that Florida is a no-fault state, you can only pursue a lawsuit for personal injury if you sustained severe harm in the accident. Suppose you meet the severe injury threshold required for a personal injury lawsuit. In that case, you have just four years from the time of the accident to file a lawsuit according to Florida's statute of limitation. The same goes for a property damage lawsuit. 

Once the statute of limitations has expired, no court will hear your case unless there are extenuating circumstances. For example, suppose you suffered a traumatic brain injury and didn't discover the harm until months after the accident. In that case, we can argue the deadline shouldn't begin to run until the injury was discovered. This is called the "discovery rule," which is when a person discovers or should have reasonably discovered they were injured. 

Other extenuating circumstances could include the following:

The person you're trying to sue is not in the state
We can't serve the person you're trying to sue because they are hiding or are using a false name
You were a minor when the injury occurred. In that case, you have seven years from the date of the accident to sue

How Is a Wrongful Death From a Car Wreck Handled in Florida?

When a loved one dies unexpectedly from a Fort Myers car wreck, the family is left to deal with their grief, make funeral and burial arrangements, and handle the medical bills and other expenses associated with an untimely death. It's a terrible time for your family, and we understand filing a wrongful death lawsuit is probably not your top priority. However, you have just two years from the date of your loved one's death to file a wrongful death lawsuit. 

We know that financial compensation pales compared to having your loved one by your side, but just think how less stressful this time would be if you didn't have to worry about your financial future. Families can sue responsible parties if they negligently caused your loved one's death. Wrongful death compensation can ease your financial burden and allow you to grieve in peace. You and your family may be eligible to sue for the following damages:

Medical expenses your loved one acquired before death
Funeral and burial expenses
Loss of companionship and protection
Loss of parental guidance, instruction, companionship (for children of the deceased)
Loss of income
Pain and suffering of the decedent if they didn't die right away
Mental pain and suffering 

Who Can Sue for Wrongful Death in a Fort Myers Car Wreck Case?

The Florida Wrongful Death Act allows the following survivors to bring a wrongful death lawsuit against the at-fault party:

Spouse
Children
Parents
Dependant blood relatives
Dependant legally adopted siblings
Children born out of wedlock to a mother
Children born out of wedlock to a father if it can be proven the father accepted responsibility for the child

There are limits on recovery for a Florida wrongful death lawsuit, and it depends on who brings the lawsuit. For example, if the deceased was over the age of 25, parents are not able to sue for pain and suffering unless there are no other dependents or a spouse.

Why Is Florida a No-Fault Insurance State?

Florida's no-fault insurance laws have been around since the 1970s. It was enacted with the goal of alleviating the frustrating process of recovering compensation after a car accident, and it was believed insurance premiums would go down. However, that hasn't happened. In fact, Floridians pay some of the highest premiums in the nation. It's highly debated year after year because it's failed to help in the areas it was designed to and, unfortunately, has caused some bad side effects such as:

Drivers aren't encouraged to drive more responsibly since PIP pays regardless of which driver was at fault.
It drives insurance fraud schemes with phony medical clinics and medical providers submitting bogus claims for PIP payouts.
It does nothing to alleviate the overworked court systems or reduce claims costs since property damage is handled similarly to an at-fault system.
The amount of insurance coverage is doubled because both parties have to pay regardless of who caused the accident.

The latest effort to end the state's no-fault insurance system was dashed when Governor DeSantis vetoed a bill to overhaul the no-fault system in June of 2021. Critics of the bill argued that premiums would go up, while supporters argued premiums and fraud would go down. Furthermore, the required minimum for PIP coverage ($10,000) hasn't changed since the law went into effect in the 70s, which obviously does not reflect medical cost increases in the past 50 years. Apparently, the critics won over DeSantis as a possible increase in insurance premiums would not look good for him during an election year. 

When Is a Permanent or Debilitating Injury Not Required to Collect for Pain and Suffering in Florida?

We understand that Florida's no-fault law is highly frustrating, especially if you've endured pain and suffering due to someone else's negligence on the road. However, some exceptions allow you to collect for pain and suffering even if you weren't "severely injured," as the current laws describe it. Here are the exceptions to the rule for a Fort Myers collision. You were occupying a:

Motorcycle
Moped
Mobile home
Taxicab
Golf cart
Dune buggy
Go-cart
Farming tractor or trailer
Government-owned mass transit vehicle such as a bus
Off-road construction machine
An Uber as a passenger and you are not entitled to PIP coverage

As you can see, car wreck claims in Florida can be very complex. The rules that govern how and when you can receive compensation for injuries and pain and suffering can be too much to handle on your own. Whenever you have questions about a Fort Myers car wreck, our attorneys are here to help you.

What Are Some Car Accident Statistics?

According to the Carsurance website, here are some surprising statistics concerning car accidents in the U.S.

Traffic accidents cost $871 billion on an annual basis in the United States.
1 out of 4 accidents is caused by cell phone usage resulting in approximately 1.6 million crashes every year.
Seat belt usage saved almost 15,000 lives in 2017.
Teenage drivers are most at risk of being involved in car crashes.
Men are more likely to die in a car wreck than women; however, men are also more likely to have jobs requiring driving.
The number one cause of road fatalities is distracted driving.
You're statistically more likely to be injured or die in a car wreck on Saturdays.
Over 90% of all car wrecks in the U.S. are due to driver error.
Accidents that involve trucks are more serious than accidents that involve two passenger cars.
Cellphone usage contributed to 800 traffic deaths in 2018.

Why Work With Morgan & Morgan Fort Myers Car Wreck Lawyers?

We understand you have lots of choices when it comes to car wreck lawyers, and they all say how successful they are. But are they really? We believe in evidence. That's why we list our results on our website as a testimony to our abilities. You can't get the number of successes that we do without doing something right. We believe every victim has a right to compensation, and that's our main goal when we take on your case. We want you to be in the best possible position to recover both financially and physically.

When you work with a Morgan & Morgan car wreck lawyer, you have the peace of mind that your rights will be protected, and you're backed by one of the largest law firms in the U.S. Our size is your strength because we have the resources, access to experts, and qualified staff needed to make sure your claim or lawsuit is successful. If we don't win, you don't pay, so there's nothing to keep you from pursuing the compensation you deserve. When you're ready to fight, we'll be by your side. Contact us today for a free case evaluation.
Scroll down for more
Load More