The Fee Is Free™. Only pay if we win.
America's Largest Injury Law Firm
Protecting Families Since 1988
$15 Billion+ Won
800+ Lawyers Nationwide
Free Case Evaluation
Tell us about your situation so we can get started fighting for you. We tailor each case to meet our clients' needs.
Results may vary depending on your particular facts and legal circumstances.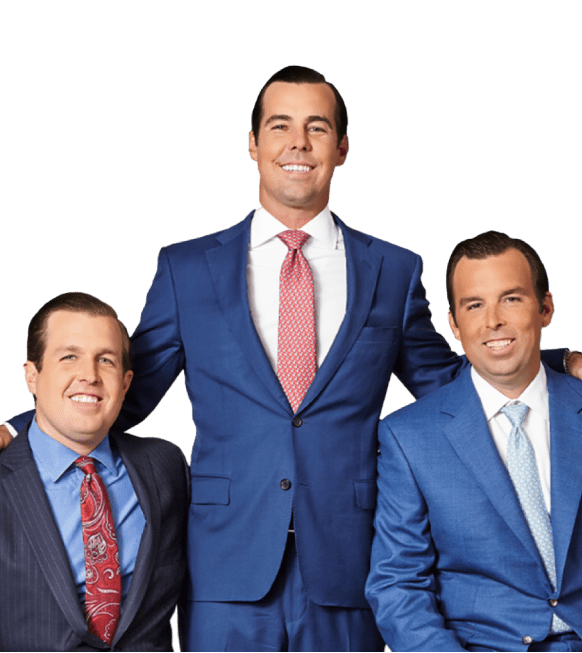 Car Accident Doctor in Fort Myers, Florida
On average, 3 million people are injured in car accidents each year in the U.S. When you're in a car accident, your body is violently shaken, which often results in injuries. Common injuries include head and neck trauma, back and spinal cord trauma, broken bones, and soft tissue damage. The severity of injuries usually depends on many factors, such as how fast you were traveling at the time of the collision, the angle you were hit, and if you were wearing a seatbelt.
If you were recently in a car accident, that would explain why you're searching for a "car accident doctor near me" on the internet—seeing a doctor quickly after any car accident is a wise move for several reasons. Obviously, you want to get medical attention to check for injuries. However, another reason to get medical care soon after is to build a body of evidence that you were injured in a car accident for insurance purposes.
The longer you wait, the harder it is to link your injuries to your car accident. Most insurance companies expect prompt notification of injuries. When you delay, this gives them an opening to say perhaps your injuries are the result of something else.
Scroll down for more
Recent verdicts & settlements
Results may vary depending on your particular facts and legal circumstances.
How it works
It's easy to get started.
The Fee Is Free™. Only pay if we win.
Results may vary depending on your particular facts and legal circumstances.
Step 1

Submit
your claim

With a free case evaluation, submitting your case is easy with Morgan & Morgan.

Step 2

We take
action

Our dedicated team gets to work investigating your claim.

Step 3

We fight
for you

If we take on the case, our team fights to get you the results you deserve.
---
Client success
stories that inspire and drive change
Explore over 55,000 5-star reviews and 800 client testimonials to discover why people trust Morgan & Morgan.
Results may vary depending on your particular facts and legal circumstances.
FAQ
Get answers to commonly asked questions about our legal services and learn how we may assist you with your case.
Morgan & Morgan
What happens to your body right after a car accident?

Right after a car accident, your body will typically release adrenaline which is the human body's reaction to sudden extreme stress. Adrenaline helps us feel less pain, increases energy levels, and makes us feel stronger. While a release of adrenaline is helpful in dealing with trauma, it's also deceptive and may make us feel that we aren't hurt in any way. For this reason, it's crucial to see a car accident doctor as soon as possible. The following are possible injuries you could sustain depending on the type of car crash you experienced:

Head-on collision injuries - When you're traveling in a car, your body is traveling at the same speed as the car. When the vehicle collides with another object, the instant deceleration transfers tremendous energy to your body, resulting in injuries. A head-on collision can cause internal injuries, broken ribs, collapsed lungs, and broken collar bones. That is if you were wearing a seatbelt, if not, your injuries could be fatal. 

Rear-end collision injuries - When your vehicle is hit from behind, your body absorbs a lot of energy from being violently forced backward. Common injuries from this type of accident are concussions, compression fractures, soft tissue injuries, and herniated discs.

T-bone collision injuries - T-bone crashes often result in the worst types of injuries because the side of a vehicle is usually the most vulnerable in regards to structural protection. There isn't much between you and the other vehicle to absorb energy. T-bone collision injuries can include internal organ damage, broken bones, traumatic brain injuries from hitting the side of the window, and neck and spinal injuries.

Should I see a doctor after a car accident if I'm not hurt?

As previously mentioned, seeing a doctor after a car accident is essential because you may not realize that you're injured. Some injuries take a while to become apparent. For example, whiplash may take hours or days to manifest. Another injury that can be hard to detect right away is a concussion or traumatic brain injury. This condition can cause changes in your personality, amnesia, speech impediments, and degraded motor skills. 

You should seek out medical care to protect your health even if you don't think you've been injured. But you should also go to a car accident doctor to protect yourself legally and financially. Regardless of whether your state observes at-fault or no-fault driving laws, you will need medical documentation to recover compensation for your injuries.

What if I refused medical treatment at the scene of the accident?

A car accident is confusing and chaotic. You may be in shock, and your body just released a lot of adrenaline. Suppose you refused medical care at the scene of the accident. In that case, it might make an insurance claim a little more challenging. Still, with the help of one of our personal injury attorneys, we can make sure your rights are protected.

If you're experiencing problems, the first thing to do is to get medical care now. We understand that you may be worried about how to cover the cost of medical care, but with our legal expertise, we can make sure you have a successful injury claim. We can even work with your health care provider to guarantee payment for their services once the insurance settlement or verdict comes in. This is called a letter of protection.

Should I tell my doctor I was in a car accident?

You should absolutely tell your doctor you were in a car accident. They will need this information to help diagnose injuries. Furthermore, it will go into your medical records, which could later be subpoenaed should you file a lawsuit against the other driver. Be honest about your prior medical history as well. Insurance companies will often use previous injuries as a reason to deny claims. 

If you don't disclose a prior neck injury, for example, and are now claiming a neck injury, your doctor's diagnosis could be called into question. Besides, insurance companies will do a check for past insurance claims and find it anyway, and then your own credibility comes into question.  

Tell your physician how the car accident happened, although they'll usually ask this question to help them understand your injuries. Share where you were located in the vehicle, how fast you were going, and if you were facing forward or looking to the left or right. 

Include details about your pain, however small or insignificant you may think it is. If you don't, the injury doesn't exist, as concerns the insurance company. Some injuries that feel minimal get worse over time, so be sure everything gets documented. 

Also, share how the accident has impacted your day-to-day life. If you are having trouble sitting or standing at work or haven't been able to enjoy activities you normally would, they need to know this. You should also let them know if you're feeling anxious or depressed because of the accident. Emotional suffering can be just as compensable as physical injuries.

What type of therapy might be necessary after a car accident?

Once open wounds and broken bones have healed, you may still need rehabilitation therapies to recover fully. Here are some therapies your car accident doctor may recommend to help you:

Chiropractic therapy - A chiropractor uses two types of care: manipulations and modalities. Manipulation is the popping of the joints to regain mobility and reduce pain. Modalities make it easier to adjust your joints and can include things like spinal traction, heat, and soft tissue mobilization to optimize muscle function.

Massage therapy -  A massage therapist relaxes tense muscles, and their services may be a good option before seeing a chiropractor. When your muscles are relaxed, it can help with neurological pain. They may use deep massage to loosen deep muscles or trigger point massage to focus on sore, painful spots by encouraging blood flow into the muscle. 

Neurological physical therapy - When you have some kind of nerve damage or brain trauma, neurological physical therapy may be recommended. This type of therapy focuses on restoring strength, balance, coordination, and functional mobility. 

Orthopedic physical therapy - Frequently, as part of your recovery, your doctor may recommend orthopedic physical therapy to retrain muscles, bones, ligaments, and tendons after trauma. This kind of therapy helps the body to knock out pain and regain mobility.

Can a car accident doctor help me with PTSD?

For some people, a car accident is a traumatic experience that causes long-term side effects, one being post-traumatic stress disorder (PTSD). If you are feeling the following, you may be suffering from PTSD:

Nightmares
Insomnia
Fear of medical tests or procedures
A general and persistent feeling of uneasiness
Anxiety about driving or riding in cars
Feeling disconnected from other people
Ongoing flashbacks of the accident that you can't control

A doctor can prescribe medications such as antidepressants or anti-anxiety drugs and may recommend psychotherapy to help you learn ways to cope with PTSD effectively.

What are some medical care mistakes to avoid after a car accident?

Seeking medical care after a car accident is paramount to your health. But you can really hurt your chances of getting compensation from an insurance company if you do the following:

Not showing up to medical appointments - If you fail to show up for medical appointments, the insurance company will think you're not as injured as you claim to be. When you seek an insurance settlement, your medical records will be examined. If they see you're missing appointments, this will be an indicator that you're not being honest.

Stopping medical treatment - It's critical to continue in your prescribed treatment until your doctor clears you, even if you're feeling better. Your doctor is the only person that can tell you when you're fully healed, and their professional opinion will be crucial to your claim.

Not taking prescribed medication - If you have trouble with your medication, talk to your doctor about it. They may have alternatives that won't affect you the same way. If you don't follow the doctor's orders, this demonstrates to the insurance company you're not committed to getting treatment and will impact your ability to get compensated. 

Do I need a personal injury lawyer for my car accident?

We're glad you see the importance of querying "car accident doctor near me," which means you're committed to getting the medical care you need. Focussing on your health is the most important thing. Suppose your injuries turn out to be serious. In that case, you may have a complex insurance claim, and our personal injury lawyers can help you get the kind of compensation you'll need to deal with it.

Our law firm's motto is "For the People," and we have helped tens of thousands of people who have been victims of car accidents. The last thing you want is to be a victim of the insurance companies as well. That's why we offer services nationwide, to protect people just like you from greedy, self-serving corporations that put their interests ahead of yours. 


Whether you live in an at-fault or no-fault car insurance state, we can offer legal strategies to ensure you get the maximum settlement possible. Our fee is free unless we win your claim, so you have nothing to lose by contacting us for a free case evaluation. You don't have to do this by yourself. Our personal injury lawyers are standing by to help.
Scroll down for more
Load More