The Fee Is Free™. Only pay if we win.
America's Largest Injury Law Firm
Protecting Families Since 1988
$15 Billion+ Won
800+ Lawyers Nationwide
Free Case Evaluation
Tell us about your situation so we can get started fighting for you. We tailor each case to meet our clients' needs.
Results may vary depending on your particular facts and legal circumstances.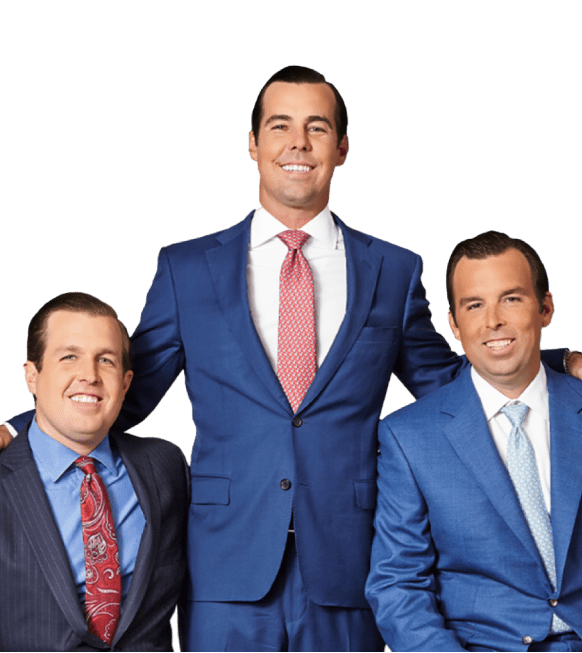 Fort Myers Car Accidents
There are a thousand different things that can go wrong on the road. Although you might be driving safely, there could be a negligent driver amongst the crowd, and one small mistake can result in a massive pileup. Even more minor car accidents can cause serious damage to both your body and your vehicle under the right circumstances, forcing you to rack up an expensive bill on top of your physical damage and the mental toll of undergoing such a traumatizing situation. The expense can seriously hinder your financial ability to live your comfortable, normal life, but why should you be forced to shoulder the burden of an accident you didn't cause?
Florida is one of the twelve no-fault car insurance states, meaning that all drivers are required to hold at least $10,000 worth of personal injury protection (PIP) coverage and $10,000 of property damage (PD) property damage liability. Both of these coverages protect Florida drivers against a minimum amount of damage when they find themselves in an unexpected wreck. However, motorists can find themselves in a financial nightmare when an accident exceeds the minimum coverage. Not only that but there have also been instances of unethical insurance companies failing to pay their clients the rightful compensation that's outlined in their contract, which can result in you picking up the pieces of your accident on your own.
At Morgan & Morgan, we understand that the price for pain is infinite, which is why we'll never settle for anything less than you deserve. A diminished or denied settlement might mean nothing to the insurance company, but for you, it can be the difference between keeping your job or not. I could even be the difference between living a comfortable life or being forced to endure lifelong pain in more severe cases. Don't worry; Morgan & Morgan is always here to stand by your side and support you, regardless of the size or severity of your car accident.
If you or a loved one was involved in a car wreck, our Fort Myers office has the resources, experience, and workforce to deliver you the best results. Our team will work with you every step of the way, ensuring that your best interests are put first and that your legal battle results in what you're owed. Contact us today for more information on how to get started.
Scroll down for more
Recent verdicts & settlements
Results may vary depending on your particular facts and legal circumstances.
How it works
It's easy to get started.
The Fee Is Free™. Only pay if we win.
Results may vary depending on your particular facts and legal circumstances.
Step 1

Submit
your claim

With a free case evaluation, submitting your case is easy with Morgan & Morgan.

Step 2

We take
action

Our dedicated team gets to work investigating your claim.

Step 3

We fight
for you

If we take on the case, our team fights to get you the results you deserve.
---
Client success
stories that inspire and drive change
Explore over 55,000 5-star reviews and 800 client testimonials to discover why people trust Morgan & Morgan.
Results may vary depending on your particular facts and legal circumstances.
FAQ
Get answers to commonly asked questions about our legal services and learn how we may assist you with your case.
Morgan & Morgan FAQs
How Does Car Insurance Work in Florida?

Florida follows "no-fault" car insurance laws, which require motorists to hold a $10,000 minimum of PIP and PD liability insurance. However, PIP insurance will only pay a maximum of $2,500 in benefits if your injuries aren't classified as an "emergency medical condition." This designation is only given to situations where an individual requires immediate medical treatment and could be reasonably expected to result in long-term damage or death without action, so drivers who are involved in more minor accidents will have to hold additional coverage if they hope to offset the financial burden of their situation. While this does establish a baseline of coverage for all Florida drivers, it doesn't cover everything, as car accidents are expensive by nature and often cause more than $10,000 worth of damage. They're also becoming more expensive as the price of car parts rises across the nation, resulting in more drivers exceeding their PIP coverage even in minor accidents.

PIP insurance covers your medical bills if you seek treatment within 14 days of your accident. If you wait until after those 14 days, you might have to pay for the expense out of pocket, so it's best to seek treatment sooner rather than later. Additionally, you should keep good documentation of all the expenses surrounding your accident, as your attorney will be able to help you recover compensation that will protect you from financial strain. Our attorneys have years of experience handling car accidents big and small, making us an undeniable asset in your pursuit of compensation.

What Does Personal Injury Protection (PIP) Cover?

Your PIP coverage protects you from the financial burden of a car accident. You can also choose for your policy to protect anyone in your household or just you individually if you feel it's necessary. Here are the standard PIP benefits:

Medical Expenses: Florida's PIP insurance will cover up to 80% of "necessary and reasonable" medical expenses or a maximum of $2,500 in non-emergency medical costs. While this might sound complicated, it means that the insurance policy will cover most of the damage from your car accident, but not all of it. Some individuals choose to opt into another insurance policy to protect themselves from the damage that PIP does not cover, but this strategy is only beneficial if you are to be involved in a serious car accident. Additionally, you must seek treatment for any injuries within two weeks of the accident for the expense to be covered by PIP, so it's best to file sooner rather than later to avoid any issues.

Lost Wages: If your accident leaves you unable to work, PIP benefits will cover 60% of your lost wages, up to $10,000. Any expenses incurred outside of the $10,000 limit will have to be paid by other means, such as another policy or out-of-pocket.

Death Benefits: Unfortunately, fatalities are common across serious car accident cases. If the policyholder loses their life in a car wreck, PIP pays for funeral expenses, burial costs, and the next of kin are entitled to $5,000 for those costs.

Although PIP offers many benefits for Florida motorists, it's also significantly complicated for those without legal experience. Between the abundance of paperwork and the different policy limits, you'll likely be overwhelmed with figuring out how to file your claim and ensuring that you're receiving the correct compensation. Fortunately, our attorneys are well-versed in all aspects of PIP insurance law and can help you navigate through your legal challenge and towards the best possible outcome for your case. 

What Does a Car Accident Lawsuit Look Like?

Car wrecks are jarring experiences, to say the least. Many people step away from an accident feeling disoriented and confused about their next step, but we rely on over three decades of experience to guide our clients through their legal challenges. In other words, we've got you covered; Here's what the average car accident lawsuit will look like:

After the Crash: Your health and wellbeing come first, so it's always recommended that car accident victims seek out medical treatment as soon as possible once they've removed themselves from danger. Your physician or doctor will be able to perform a full evaluation of all your injuries, making sure to document them all to ensure you're paid out properly in the future. They're also able to detect underlying damage that you might not have noticed initially, which can save you a serious headache down the road when a lingering injury pops up years after the accident.

Receiving PIP Benefits: Once you're treated by a medical professional, they'll determine whether your injuries surpass the threshold to qualify as an emergency medical condition. If you don't meet the qualifications, your payout will be limited to the $2,500 minimum, but an attorney can help you change your status if you feel that a mistake has been made. In some cases, car accident victims who've sustained severe injuries won't qualify for an emergency medical condition diagnosis when all of their information suggests the opposite. If you find yourself in a similar situation, it's important that you retain legal counsel as soon as possible to avoid having to pay out-of-pocket for their mistake.

Investigation: Your attorney will begin to collect evidence to build a strong foundation for the lawsuit, such as eyewitness testimony, your medical records, and any other available information surrounding your accident. The opposing counsel of the negligent party will also conduct their own investigation to prepare themselves for the negotiation phase.

Negotiation: Once all the evidence has been collected, both parties will sit down and attempt to resolve the issue before filing the official lawsuit. The negotiation phase is where your attorney will outline your injuries, explain the impact of each, then advocate for a compensation package. The at-fault party will either accept these terms or decline them, touting some reason why they shouldn't have to pay the damages you're owed. If no agreement is reached, then you and your attorney can begin filing a lawsuit against the at-fault party.

Litigation: Although the majority of negotiations end in a settlement, there are some cases where neither party can reach an agreement. These situations are then resolved in the courtroom, and our attorneys are always prepared to advocate for what you deserve in front of a judge.

Why Choose Morgan & Morgan?

At Morgan & Morgan, we understand that the stress of a car accident doesn't end when you walk away from the scene. There are bills you'll have to pay, injuries you'll have to recover from, and the legal battle of recovering the compensation you need to get your life back on track can quickly snowball and become more stressful than the accident itself. You'll likely need a lawyer to handle the majority of your legal proceedings, but how are you sure you're making the right choice?

You'll need a law firm that gets results. Fortunately, our settlements and verdicts speak for themselves, as our attorneys have worked tirelessly over the course of three decades to reach successful outcomes for our clients, sometimes in the millions of dollars. We build up every case the right way from day one, allowing you to take a step back from the litigation and focus on your recovery. 

As America's largest personal injury firm, we have the capability that most other firms dream they could have. Another firm might have to stop litigation and accept a lower settlement offer because they don't have the resources to continue, but you'll never have to worry about that with Morgan & Morgan. With over 900 trial-ready attorneys, more than three decades of experience, and a network of team members across the country, you'll always know that your case is in the best of hands.

You may have heard the stigma that lawyers are excessively expensive to hire. Other law firms might charge higher rates, yet when it comes time to advocate for your rights in the courtroom, they'll take a diminished settlement offer because they don't have the resources or experience to handle your case in that setting confidently. You shouldn't have to pay more money for a lesser service, so we've created a contingency that allows everyone to afford proficient representation in their time of need, regardless of their financial situation. When you team up with us, you pay no out-of-pocket costs, and we're only paid when we win. We take our fee from the favorable settlement or jury award not only to keep the costs low for you but to ensure that everyone is motivated towards one goal: getting you the best possible results for your car accident case. 

What Fort Myers Neighborhoods Does Morgan & Morgan Serve?

Our firm has offices from coast to coast, but you can find we serve the people of Fort Myers in the following neighborhoods:

Cape Coral (33904)
Cypress Lake (33919)
Estero (33928)
Fort Myers (33916)
Fort Myers Beach (33931)
Gateway (33913)
Harlem Heights (33908)
Iona (33908)
Lochmoor Waterway Estates (33903)
McGregor (33919)
North Fort Myers (33917)
Palmona Park (33903)
Pine Manor (33907)
Punta Rassa (33908)
San Carlos Park (33967)
Sanibel (33957)
Suncoast Estates (33917)
Three Oaks (33967)
Tice (33905)
Villas (33907)
Whiskey Creek (33919)

We stand as an ally to Fort Myers residents. If you're involved in a car accident while traversing the beautiful city, our attorneys are ready to take your call. Contact us today to get started.

How Can Our Attorneys Help?

We staff our offices with attorneys and staff who can make a difference in the lives of the clients that depend on them, and our Fort Myers office is no different. We're here from the beginning of your case to the end, making sure to build up the case as strong as possible to avoid getting derailed in the future. Our team will:

Investigate your case and determine liability
Collect and review all applicable evidence (medical records, photo/video of the accident, etc.)
Gather experts to support your case
Examine the extent of your physical and mental damage (both short and long term)
Negotiate with your insurance company to advocate for your fair and full compensation
Litigate the case in a courtroom if no settlement can be reached

The last thing you want to deal with is an apathetic insurance company. You've paid into your policy to protect you from a situation like this. Now that you've been involved in a car accident, your insurance company should do the right thing and compensate you based on your coverage and the damage you sustained. While most companies will act ethically, some will not, which can have serious financial consequences when you're trying to escape from the mountain of debt resulting from your car wreck. 

You thought they'd be your ally, but in the end, they're actually a bully. Our firm specializes in taking on bullies of any size, making us an undeniable asset in your pursuit for rightful restitution.

What Can I Expect to Recover?

Every car accident is different from the next, meaning that all car accident lawsuits will differ from one another depending on the circumstances surrounding your case. However, here are a few common types of damages victims can expect to recover:

Medical expenses (present and future)
Lost wages
Loss of earning capacity
Mental anguish
Repair costs
Funeral expenses (in the case of wrongful death)

Some of these damages, such as mental anguish, are difficult to argue for because the damage is mostly internal. Chances are, your insurance company won't understand the extent of your mental damage as much as you do, but our attorneys have a proven track record of recovering the full value. We use as much evidence as we can to show the insurance company that the mental harm is truly affecting your day-to-day life, allowing you the financial ability to help you cope with the condition in the future. 

When Should You Contact a Fort Myers Car Accident Lawyer?

Florida became a "no-fault" insurance state to decrease the number of car accident lawsuits brought to court. PIP insurance does a good job of protecting the court system from minor accidents, but if your car wreck was severe, your injuries might surpass the threshold for PIP benefits and you might need to file a lawsuit. In these situations, it's best to have an attorney by your side, but you might also want the assistance of an attorney even if your accident was minor. 

While lawyers are trained in litigation, they also have extensive legal knowledge behind them that allows them to see car accident situations in a different light. They'll understand which steps to take, whether it's worth it to hire an attorney, and can offer you key insights into your case that you wouldn't have had otherwise. A lawyer will also be able to assist with the complicated and seemingly endless paperwork that comes after a car accident, allowing you to file it promptly and with ease. Some car accident victims might not think they need to go forward with a lawsuit, but after speaking with an attorney, they realize that it's a much safer option if they want to reach a settlement that will comprehensively compensate them for the damage.

Contact a Fort Myers Car Accident Lawyer Today

In the most difficult moments of your life, Morgan & Morgan has your back. An unexpected car accident can bring your life to a screeching halt, forcing you to change your way of life to protect yourself from the consequences. However, you might not be able to escape from the debt that a car accident brings, and you might need a little extra assistance if you don't want to pay out-of-pocket for the expenses. Fortunately, our attorneys have the necessary resources, experience, and knowledge to handle any car accident case, allowing us to help you fight for the compensation you deserve. 

We have what it takes to get the job done. Whether you're dealing with PIP benefits or an apathetic insurance company, Morgan & Morgan has the size and manpower to never settle for less than you're entitled to, regardless of the severity of your case.

If you or a loved one was involved in a car accident, contact our Fort Myers office today to get started. 
Scroll down for more
Load More