Florida Dental Malpractice
The Fee Is Free™. Only pay if we win.
America's Largest Injury Law Firm
Protecting Families Since 1988
$15 Billion+ Won
800+ Lawyers Nationwide
Free Case Evaluation
Tell us about your situation so we can get started fighting for you. We tailor each case to meet our clients' needs.
Results may vary depending on your particular facts and legal circumstances.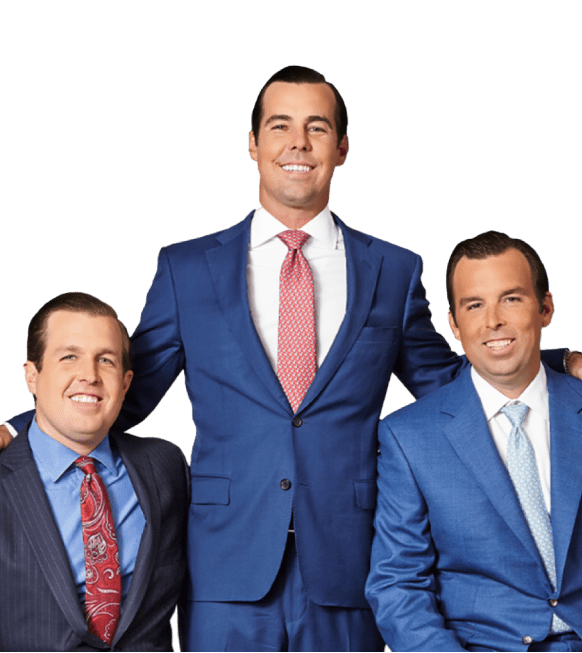 Dental Malpractice in Florida
Dentist appointments are nobody's idea of fun. Nevertheless, most of us visit our dentist regularly to take care of our teeth and resolve dental issues or pain. However, when something goes horribly wrong, and a dentist makes a severe mistake, the consequences can be horrific. 
Patients might experience excruciating pain and suffering as a result of botched dental treatment. Moreover, correcting the dentist's error can cost thousands of dollars and cause more pain and anguish. In the worst cases, patients may be permanently disfigured, unable to chew their food properly, and suffer from chronic pain.
If a dentist caused your injury, you might have a Florida dental malpractice claim and could recover compensation. Morgan & Morgan is here for you if you want to hold a negligent dentist to account for your injury and financial damages. You could be entitled to dental treatment expenses, awards for pain and suffering, and more. Contact us today to determine whether you have a case and qualify for compensation. 
Scroll down for more
Recent verdicts & settlements
Results may vary depending on your particular facts and legal circumstances.
Scroll down for more
Results may vary depending on your particular facts and legal circumstances.
How it works
It's easy to get started.
The Fee Is Free™. Only pay if we win.
Results may vary depending on your particular facts and legal circumstances.
Step 1

Submit
your claim

With a free case evaluation, submitting your case is easy with Morgan & Morgan.

Step 2

We take
action

Our dedicated team gets to work investigating your claim.

Step 3

We fight
for you

If we take on the case, our team fights to get you the results you deserve.
---
Client success
stories that inspire and drive change
Explore over 122,576 5-star reviews and 800 client testimonials to discover why people trust Morgan & Morgan.
Results may vary depending on your particular facts and legal circumstances. Based on Select nationwide reviews
FAQ
Get answers to commonly asked questions about our legal services and learn how we may assist you with your case.
Morgan & Morgan
Examples of Dental Malpractice in Florida

Dental visits are not always pleasant or pain-free. Most of us accept that feeling some discomfort during treatment is expected. Likewise, some procedures do not always work out perfectly for various reasons. Patients may have to return to the dental office to adjust a filling, crown, root canal, or bridge. 

However, to have a legal case for dental malpractice, a dentist or another dental professional must have failed to meet the standards for dental care and treatment, causing an injury to the patient. Examples of dental malpractice can include:

Unnecessary extractions and other unneeded procedures
Treating the wrong tooth 
Failure to get a patient's consent before performing treatment
Anesthesia errors
Failure to diagnose oral cancer and other medical conditions
Permanently damaging facial nerves
Failure to diagnose and treat an oral infection
Performing dental work of inferior quality
Failure to diagnose and treat gum disease
Improperly sterilized tools 

Dental mistakes are not trivial and can severely impact a patient's overall health and enjoyment of life. Moreover, a late oral cancer diagnosis or a missed infection could prove fatal.

Proving that an oral surgeon, endodontist, or regular dentist acted carelessly or recklessly while treating you can be challenging. However, an experienced Florida dental malpractice lawyer from our firm could help you expose a dental professional's incompetence and fight for the settlement you truly deserve.  

Adverse Consequences of Sub-Standard Dental Treatment

Dental malpractice can result in significant physical, emotional, and financial damage to a patient. Some of the devastating physical effects of dental negligence can include: 

 

Heart Disease

 

Improperly treating gum disease can lead to complications elsewhere in the body. Bacteria from the gums can enter your bloodstream and potentially cause heart disease, including:

 

Atherosclerosis – a thickening of the arteries' inner walls that can lead to heart attacks or stroke
Endocarditis – an inflammation of the inner lining of the heart

 

Infections

 

Infections with bacteria and viruses such as HIV, Hepatitis, and COVID-19 can occur due to improperly sterilized instruments and a general lack of dental office hygiene. Failing to diagnose and treat an abscess or another significant oral infection could lead to sepsis, a potentially fatal blood infection.

 

Permanent Disfigurement

 

Pulling the wrong tooth, unnecessarily extracting teeth, and other overly invasive dental treatments can cause permanent disfigurement and loss of function. 

 

Nerve Damage

 

Negligently performed oral surgery can cause permanent nerve damage. A nerve injury patient may suffer from altered sensation, taste, or function after a dental procedure. 

 

Temporomandibular Joint Disorder (TMJ)

 

TMJ, a painful and chronic condition, can develop as a result of sub-standard dental treatment. Wrongly placed dental implants, uneven fillings, and faulty bridges or crowns can all cause TMJ.
 

Wrongful Death

 

Although rare, wrongful death can occur due to careless dentistry, for example, as the result of anesthesia errors during oral surgery. A dental patient may also pass away due to the late diagnosis of a severe infection, such as sepsis.

If a dentist's error caused permanent damage, disfigurement, or other harmful consequences, you could have a legal claim and recover compensation.

Proving a Dental Malpractice Claim in Florida

Dental malpractice cases can be complex and tricky to prove, potentially requiring testimony from several expert witnesses. The standard of care is not an objective rule but instead focuses on the actions a reasonable dentist would have taken in the same scenario. Therefore, a dental malpractice case can be hotly debated in court. Having a tenacious Florida dental malpractice attorney on your side can be critical for the success of your claim. 

 

Proving a dental malpractice claim involves the following elements:

 

A Dentist-Patient Relationship Existed

 

The dentist in question must have treated you in some capacity. Dental records, receipts, and insurance statements can prove that a relationship exists.

 

The Dentist Breached Their Duty

 

A dentist breached their duty of care when they failed to treat you according to an acceptable standard of dental care. Evidence to establish a breach of duty can include dental records, X-rays, and testimony from expert witnesses. 

 

The Breach of Duty Caused the Dental Injury

 

To have a case, a patient must prove a link between the dentist's negligence and their injury. The injury must be avoidable and not an expected complication of a dental procedure. Causation can be tricky to prove and most likely requires statements from other dental professionals (expert witnesses).

 

The Patient Suffered an Injury and Damages

 

If you did not suffer an injury due to the dentist's error, you do not have a malpractice claim. Injuries can include nerve damage, loss of function, tooth loss, or emotional trauma. Damages can also include financial losses, such as the expense of having the dental treatment error fixed, loss of wages, and others. 

How Morgan & Morgan Can Help Victims of Dental Malpractice

Dental malpractice cases are time-consuming and expensive to litigate. However, as America's largest personal injury law firm, we have the resources, motivation, and stamina to fight even complex and time-consuming injury claims. Moreover, dental malpractice is a specialized field, and successful attorneys must have a good knowledge of the applicable laws and dental procedures. 

 

Morgan & Morgan has helped countless victims of malpractice receive the compensation they need and deserve. We could help you too. Our dental malpractice attorneys can:

 

Help you find good dental care to treat your injury 
Identify your legal options for holding a dental professional accountable 
Gather your dental records and other evidence to prove negligence
Calculate your damages and financial losses 
Engage expert witnesses to testify on your behalf
Communicate with the dental professional's insurance company
Negotiate a fair settlement
Present your dental malpractice case powerfully at trial

 

Unlike many other lawyers, our attorneys are experienced trial litigators who do not settle for less and never shy away from fighting for the true worth of a claim.

Which Damages Could I Recover in a Florida Dental Malpractice Lawsuit?

No two dental malpractice claims are identical. What you could receive will depend on the severity and extent of your dental injuries and other factors. You could qualify for economic and non-economic damages. Economic damages are intended to compensate victims for financial losses, such as dental bills. Non-economic losses, on the other hand, compensate victims for suffering and pain due to a dental malpractice injury. Damages can include:

 

All dental expenses, including future dental treatment resulting from the injury
Lost wages 
Out-of-pocket expenses
Pain and suffering
Emotional trauma
Permanent disfigurement

 

In wrongful death dental malpractice claims, close family members of the decedent could recover damages such as loss of companionship, loss of income from the deceased, and funeral expenses. 

How Do I Know Whether My Dentist Acted Negligently?

Determining whether your dentist acted negligently or whether you are simply suffering from an expected complication after dental treatment can be challenging. In most cases, only a thorough investigation into the circumstances of your treatment, injury, and the dentist's track record reveals whether you have a legal claim.

 

Since there can be many ways in which a dentist could be negligent, the best way to determine whether you have legal recourse is by contacting a seasoned dental malpractice attorney. Morgan & Morgan always has an open ear for your questions and concerns. Our consultations are free. Let us know about your dental injury—the sooner, the better—and we can assist you, assess your claim, and determine whether you have a case. 

My Tooth Had to Be Extracted After a Failed Root Canal Treatment; Do I Have a Claim?

Unfortunately, not all dental treatments are successful. Root canals sometimes fail, potentially leading to tooth extraction. However, dental treatments can fail for many reasons other than negligence on the dental professional's part. Even with the best dental treatment available and the highest level of care, a positive result is not guaranteed. On the other hand, if your dentist ruined the root canal treatment and failed to provide an acceptable standard of dental care, they could be responsible for your damages. 

How Much Time Do I Have to File a Dental Malpractice Lawsuit in Florida?

Victims of dental malpractice generally have two years to file a lawsuit. The time starts ticking on the date the malpractice occurred, or the injury was discovered. In some cases, victims have four years to file suit. Consult an attorney to determine the best timing for your specific claim.

How Do I Know Whether My Dentist Caused Nerve Damage?

Nerve damage caused by oral surgery can be temporary or permanent. Symptoms include: 

 

Numbness and paralysis of the face
Loss of taste
Lack of feeling in the jaw, tongue, gums, or cheeks
Difficulty speaking or eating 

 

If your dentist negligently injured a facial nerve, you could be entitled to damages with a dental malpractice lawsuit.  

When Can I Expect Compensation from a Dental Malpractice Lawsuit?

Predicting the length of your lawsuit can be tricky. According to the Bureau of Justice Statistics (BJS), the majority of personal injury lawsuits are settled out of court. Out-of-court settlements can be much quicker than trial cases. You can expect a check four to six weeks after resolving your claim.

 

However, there is no way of knowing from the outset whether your case will go to trial. 

In some cases, dental malpractice claims take a couple of months, in others, they can take years to resolve. However, a dedicated dental malpractice attorney can help to speed up your case and recovery. 

How Much Does a Dental Malpractice Attorney Cost?

Most dental malpractice attorneys work with "contingency." Clients are not responsible for any upfront attorney's fees when hiring an attorney on a contingency agreement. If they lose the case, neither the client nor the attorney will receive anything. 

 

However, some law firms ask their clients to pay legal expenses upfront. Legal costs can work out expensive and typically include expert witness fees, court filing costs, and miscellaneous deposition expenses. Therefore, discuss fees with your potential attorney before signing an agreement. 

 

Morgan & Morgan never charges clients anything upfront. We only get paid if and when we win your case and recover damages for you. 

A simple error in dental care can sometimes be corrected without having to go through a lawsuit. However, some victims of dental malpractice are dealing with chronic pain, emotional trauma, and substantial financial losses. If you suffered a significant injury due to a dental professional's carelessness, you could be entitled to damages.

 

You do not have to struggle with a complicated dental medical malpractice claim on your own. Morgan & Morgan can handle your case from beginning to end and fight for the settlement you deserve. Our Florida dental malpractice lawyers want to help you receive the maximum possible compensation so you can get your dental problems fixed and move on with your life. Contact us today for a no-obligation free consultation to find out more.
Scroll down for more
Load More