The Fee Is Free™. Only pay if we win.
America's Largest Injury Law Firm
Protecting Families Since 1988
$15 Billion+ Won
800+ Lawyers Nationwide
Free Case Evaluation
Tell us about your situation so we can get started fighting for you. We tailor each case to meet our clients' needs.
Results may vary depending on your particular facts and legal circumstances.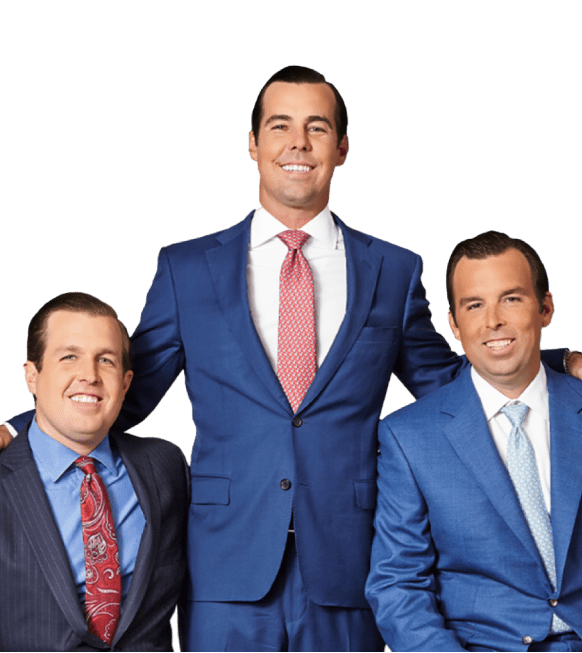 Titusville, FL Slip and Fall
Falling accidents are one of the leading causes of personal injuries in the state of Florida. When you slip and fall, you are likely to experience negative consequences.  
If a slip and fall accident occurs on a property, the owner or operator of that property may be held legally responsible for the resulting costs. This is especially true if the property owner's negligence contributed to the slip and fall accident. 
Fortunately, personal injury victims in Florida have a right to legal recourse. When you or someone you love has been injured on another person's property, consult with slip and fall lawyers in Titusville, FL. 
The knowledgeable team at Morgan and Morgan understands the difficulties that falling accident victims face. We know that those who suffer injuries because of other people's behavior deserve justice. 
You should not have to bear the weight of the financial losses and personal costs that result from an accident another person caused. Whether your falling accident occurred in a residence, local business, or public space, our slip and fall lawyers in Titusville, FL, can help. 
We will carefully assess the validity of your falling accident claim to help you recover maximum compensation. 
Our compassionate attorneys believe that everyone has a right to strong legal representation, and as such, we provide every prospective client with a free initial case evaluation. 
To arrange your no-cost case evaluation, complete the simple form on the Morgan & Morgan website today.
Understanding Premises Liability Claims in Florida
A premises liability claim is a personal injury case resulting from an individual getting injured on another's property due to the owner's negligence. For a premises liability claim to be successful, the claimant must prove that the property owner knew or should have known about the hazard that caused the injury. 
The injured person must also provide evidence that the property owner failed to take reasonable steps to fix it or warn people about it. Some examples of hazards that could give rise to a slip and fall premises liability claim include: 
Insufficient lighting
Debris in walkways
Wet or slippery floors
Broken stairs or railings
Uneven or cracked flooring 
Unmarked changes in floor elevation
Failure to remove ice or snow from sidewalks
Negligent property owners can be held legally liable for injuries caused by any of these hazards if they were foreseeable. Property owners have a duty to visitors to take reasonable precautions to prevent injuries and accidents.
Property Owners' Duty of Care
In Florida, property owners have a duty to maintain their property in a reasonably safe condition. They are also required to warn people of any dangers that are not obvious. 
This means that landowners are required to take steps to identify and repair hazards on their property. They must also take steps to warn people about them so that they can avoid possible harm.  
The specific steps that a property owner must take to fulfill their duty of care depend on several factors, including the type of property, the nature of the danger, and the likelihood that someone could be injured by the hazard.  
The more serious the potential damage and the more likely it is to happen, the more stringent the duty of care. The extent of this legal duty also depends on the type of visitor present. 
Whatever the circumstances of your injury, you should consult with slip and fall lawyers in Titusville, FL, about your case. The team at Morgan & Morgan knows what's necessary to secure adequate financial recovery for injury victims.
Types of Visitors in Premises Liability Cases in Florida
The three legal categories of visitors in Florida are: 
Invitees
Licensees
Trespassers 
Invitees are visitors who enter another person's premises for the purpose of conducting business. Common examples include a patron in a retail store or a customer in a restaurant.  
Licensees are also present with the permission of the property owner. However, they are not present for the financial advantage of the property owner. An example of licensees would be guests invited to a friend's home for a social event. 
Finally, trespassers are present without the permission of the landowner or property owner. In rare instances, a property owner may have a duty of care to trespassers on their property.  
Suppose that a property owner is aware that children tend to cut across their premises uninvited. If there are unmarked hazards on the premises and one of the children is injured as a result, the property owner may be liable.
Scroll down for more
Recent verdicts & settlements
Results may vary depending on your particular facts and legal circumstances.
Scroll down for more
Results may vary depending on your particular facts and legal circumstances.
How it works
It's easy to get started.
The Fee Is Free™. Only pay if we win.
Results may vary depending on your particular facts and legal circumstances.
Step 1

Submit
your claim

With a free case evaluation, submitting your case is easy with Morgan & Morgan.

Step 2

We take
action

Our dedicated team gets to work investigating your claim.

Step 3

We fight
for you

If we take on the case, our team fights to get you the results you deserve.
---
Client success
stories that inspire and drive change
Explore over 122,576 5-star reviews and 800 client testimonials to discover why people trust Morgan & Morgan.
Results may vary depending on your particular facts and legal circumstances. Based on Select nationwide reviews
FAQ
Get answers to commonly asked questions about our legal services and learn how we may assist you with your case.
Morgan & Morgan
What Are Common Causes of Slip and Fall Accidents?

While some may blame the victim in cases of slip and fall accidents, the fault could lie with the property owner if the premises are not properly maintained. Common causes of falls on poorly kept properties include:

Wet surfaces
Potholes
Poorly maintained buildings and sidewalks
Violations of building codes
Lack of warning and safety signs
Poor lighting
Broken staircases
Malfunctioning escalators
Defective balconies
Cluttered pedestrian paths

What Are Common Slip and Fall Injuries?

When someone slips and falls, they are at high risk for numerous injuries. Each falling accident involves unique circumstances, but slip and fall accidents are more likely to result in the following kinds of physical damage:

Sprains and Strains

Sprains and strains are typical injuries after slip and fall accidents. 

A sprain is an injury to a ligament. Ligaments are bands of tissue that connect bones together at one of the body's joints. These bands of tissue help stabilize joints and prevent excessive movement.  

When a ligament is stretched or torn, it is called a sprain. These injuries can result in severe discomfort for the victim. 

Strains are injuries to muscle tissue or tendons. Tendons are cords of tissue that connect muscles and bones. When a muscle or tendon is stretched or torn, it is referred to as a strain. 

Both types of injuries can result from falling accidents. This is especially true if the victim lands awkwardly or if their body gets twisted in an unnatural way.  

Symptoms of a sprain or strain can include: 

Pain
Swelling
Bruising
Loss of range of motion in the affected joint  

Treatment for sprains and strains usually involves rest, ice, compression, and elevation. This is called the RICE protocol. In severe instances, physical therapy or other forms of treatment could be necessary.

Traumatic Brain Injuries

Traumatic brain injuries (TBIs) often occur when an external force causes damage to the brain. Often, this takes the form of a blow to the head. 

TBIs can range in severity from mild to severe. These brain injuries can be caused by a wide variety of accidents. Slip and fall accidents are one of the most common causes of traumatic brain injuries. 

Symptoms of a TBI can vary depending on the nature and severity of the damage to the brain. Mild TBIs are also known as concussions. These injuries often cause: 

Fatigue
Dizziness
Headache
Difficulty thinking and concentrating 

Moderate and severe TBIs can cause more serious symptoms. These may include loss of consciousness, seizures, changes in mood or personality, and difficulty moving or speaking. 

Treatments for TBIs may include medications as well as rehabilitation to help the person regain their lost functions. In severe cases, the victim may need surgery to remove blood clots or mend damaged tissue. 

If you sustained a head injury as the result of a slip and fall, seek a medical assessment immediately. TBIs do not always present symptoms in the hours or days after the injury. 

Also, it is critical to speak with slip and fall lawyers in Titusville, FL, to pursue the financial compensation you deserve. When the professionals at Morgan & Morgan take your case, we will fight tirelessly to get justice for you.

Back and Spine Injuries

Back and spine injuries can also result from falling accidents. These are especially likely when the fall involves a significant impact or if the victim falls in an awkward manner. 

Spine and back injuries can range in severity from mild to severe. They often involve physical damage to the bones, muscles, and other tissues in the victim's back. 

Some of the most common symptoms of back and spinal injuries include: 

Sharp or radiating pain
Difficulty moving or walking
Weakness in the muscles surrounding the injury
Tingling and numbness in the back or extremities 

In severe instances, back and spinal injuries may cause paralysis. This condition involves losing the ability to move or a loss of sensation in the body. 

Treatments for spinal injuries can include rest, various medications, physical therapy, and other forms of medical care. In some cases, victims may need surgery to repair or stabilize their damaged physical structures.  

It is critical to secure medical attention as soon as possible after a falling accident. A professional medical care provider can help you ensure that any injuries are properly diagnosed and treated. 

The Morgan & Morgan slip and fall lawyers in Titusville, FL, can help you recover financially. Victims of spinal damage should not have to pay the costs when another party was responsible for their injuries.

Broken Bones

When you slip and fall, it is natural to attempt to brace your body and cushion it from the impact. This can result in fractures and broken bones. 

How someone falls will determine which bones are most likely to break as the result of a slip and fall accident. Some of the most commonly affected bones are: 

Hips
Wrists
Ankles
Elbows
Lower leg bones 

Older individuals are especially prone to bone breaks and fractures. Also, those with bone-related medical conditions are more likely to suffer this kind of personal injury. 

When you have sustained a broken bone as the result of another person's negligence, don't wait. Speak with the premier slip and fall lawyers in Titusville, FL, by contacting Morgan & Morgan.

What About Slip and Fall Lawsuits?

In Florida, a number of factors need to be proven in order for a fall victim to establish negligence on the part of a property owner. If you have suffered from a slip and fall and are seeking compensation, you need to prove that:

The cause of your accident was a dangerous condition on the property.
The property owner created the hazardous condition.
The hazardous condition posed an unreasonable risk of harm.
The property owner should have foreseen that the condition would cause a risk if not corrected.
A reasonable visitor to the property would not have anticipated the dangerous condition.
The property owner either:

Knew about the dangerous condition and did not correct it out of negligence; or
Should have discovered and corrected the condition if it existed long enough for a reasonable owner to do so.

In order to prove negligence in slip and fall cases, you need an experienced lawyer on your side. A Morgan & Morgan attorney from our Titusville office will build your case in the strongest terms. In doing so, our legal team may take the following steps:

Collect evidence. Your attorney will gather all available evidence, including photographs and security footage of the accident site.
Interview witnesses. A lawyer can talk to anyone who witnessed the accident or has relevant information regarding the risky conditions of the property.
Review reports. In addition to the paperwork regarding your accident, there may be pertinent information in police or accident reports from previous incidents on the property. An attorney will investigate and review them.
Gather medical evidence. An attorney will not only gather the necessary information to prove your injury, but also consult experts to testify how the fall was caused by negligence and outline the medical treatments that will be necessary.

How About Compensation for Slip and Fall Injuries?

Falls can cause a variety of serious injuries, some of which can be life-changing and require extensive medical care. Victims of slip and fall injuries who prove negligence can be entitled to compensation such as:

Past, present, and future medical expenses
Lost wages
Reduced earning capacity
Pain and suffering

How Does Morgan and Morgan's Legal Team Handle Attorneys' Fees?

Like most reputable tort firms, the accomplished legal professionals at Morgan and Morgan get paid through contingency fees. Our compassionate attorneys know that victims have many financial challenges following a slip and fall accident in Florida.  

Because of this, we believe our clients should not be faced with the burden of paying attorneys' fees up front. When we agree to represent you, our team will agree to work for a specific percentage of the recovery in your case. 

You will not pay any legal costs or fees until we settle or win your claim. Do not hire an unscrupulous legal representative who demands payment before taking your case.

What Is the Slip and Fall Statute of Limitations in Florida?

A statute of limitations is a legal time limit beyond which injury victims are unable to pursue financial compensation. The statute of limitations varies by state for personal injury claims. 

Under Florida state law, victims of personal injuries must file a legal claim within four years of the initial accident or injury. Failing to pursue damages quickly enough will result in the dismissal of your case.

What Types of Damages Can I Pursue Through a Slip and Fall Claim?

After a falling accident injury, victims often find that their recovery comes with mounting financial and personal costs. Through a successful tort claim, slip and fall victims can pursue compensation for both economic and non-economic damages. 

Typical examples of economic damages are: 

Lost income and missed wages from an inability to work
Property damage associated with the incident
Long-term decrease in earning ability 
Current and anticipated medical bills
Travel related to medical care

Examples of non-economic damages include:

Physical pain and suffering
Emotional distress and turmoil
Post-traumatic stress disorder (PTSD)
Anxiety, depression, and panic attacks

If a loved one was fatally injured in a slip and fall accident, you may also be able to recover compensation. The families of decedents can hope to recover funeral costs, burial expenses, and other damages.

Morgan & Morgan Will Fight for You

When you need to consult with slip and fall lawyers in Titusville, FL, make sure to contact the largest tort firm in the United States. Morgan & Morgan boasts more than 900 attorneys with trial experience nationwide. 

For more than 30 years, we have fought and won for accident victims in slip and fall cases. We have the skills and specialized legal knowledge to recover every penny to which you are entitled.  

Let our team of attorneys review the circumstances of your case to determine the best steps forward. Fill out the easy-to-use contact form on the Morgan and Morgan website to arrange a free legal case evaluation today.
Scroll down for more
Load More