The Fee Is Free™. Only pay if we win.
America's Largest Injury Law Firm
Protecting Families Since 1988
$15 Billion+ Won
800+ Lawyers Nationwide
Free Case Evaluation
Tell us about your situation so we can get started fighting for you. We tailor each case to meet our clients' needs.
Results may vary depending on your particular facts and legal circumstances.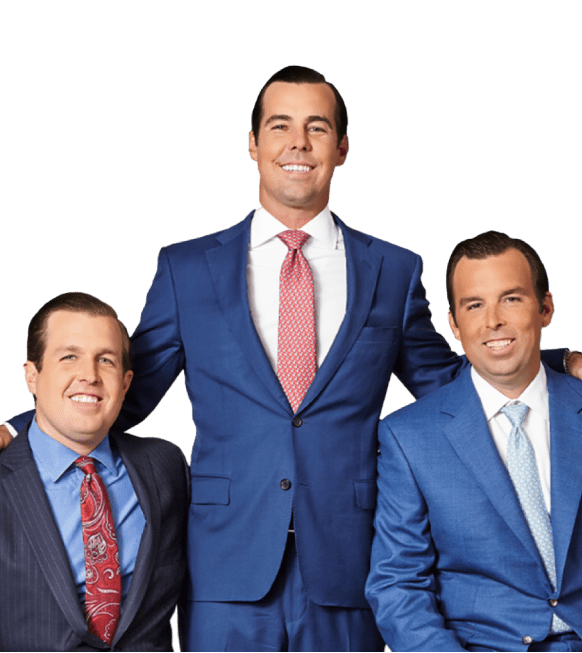 Negligent Security Lawyer in Fort Myers
We all deserve to feel safe when visiting a restaurant, bar, retail store, or another establishment. However, according to the New York Times, violent crimes and incidents such as mass shootings and assaults are increasing. Now more than ever, business and property owners are called upon to make their properties safe and reduce the risk of injuries and deaths due to violent crime. 
Unfortunately, some property and business owners neglect the security of their premises to save money and maximize profits. However, you should not have to pay for a property owner's mistake if you came to harm due to negligent security. 
Morgan & Morgan sees the devastating effects of violent crimes every day. We know the physical, mental, and financial consequences that victims and their families face after brutal attacks or assaults. However, you are not alone. Our motivated negligent security lawyers in Fort Myers could help you recover the compensation you deserve. 
Contact us now to find out whether you could sue. 
What Is Negligent Security?
When we visit a property, such as a restaurant, convenience store, or government building, we have the right to be reasonably safe. Therefore, a property owner must take the necessary steps to install adequate security. This is particularly crucial in high-crime areas and when assaults, attacks, or violent robberies have already happened at nearby similar properties. 
If a property owner or another responsible party fails to provide adequate security, they could be liable for the damages of individuals injured on their premises. Negligent security incidents can occur in a variety of places in Fort Myers, including:
Gas stations
Apartment buildings
Convenience stores
Parking lots and parking garages
Offices
Government buildings
Workplaces
Amusement parks
Schools and colleges
Theaters
Concerts and sports events
Public transit stations and airports
Shopping malls
What Is Considered a Lack of Adequate Security?
Property owners can take numerous steps to make their properties safer, including installing security cameras, locks, and alarms. If a property owner fails to take basic precautions, customers and visitors are in danger of experiencing criminal activity. Negligent security can include:
No Security Systems or Defective Installations 
A lack of adequate security systems can put staff, visitors, and guests at risk of violent robberies or attacks. Installing proper security systems can be as basic as keeping fencing and gates in good repair and ensuring doors have working locks. Depending on the prevalence of crime nearby, business owners may have to take additional steps, such as installing security cameras or alarms. 
If a business or property owner ignores faulty alarms or defective security cameras, they could become liable for injured victims' damages.
Lack of Lighting 
A poorly-lit property is an easy target for criminals. Property owners should ensure that their premises are adequately illuminated, including outside areas such as parking lots and sidewalks. Failing to replace broken lightbulbs or install proper lighting can amount to negligent security. 
Failure to Hire Security Guards
Some properties, such as nightclubs, bars, and concert venues, can be at a higher risk of criminal activities, especially if they are located in a high-crime area. Failing to hire security personnel or hiring untrained and unqualified security guards can be negligent. 
Required Security Installations Can Vary
There is no one-size-fits-all security solution that covers all properties and locations. For example, a retail store operating in the daytime will have very different security needs than a late-night bar or entertainment venue. Therefore, consulting with one of our experienced Tampa premises liability attorneys can be crucial to determine whether your incident qualifies for a negligent security claim.  
Negligent Security Incidents in Fort Myers
Although crimes are generally decreasing in Fort Myers, violent crimes remain a concern. According to City Data, the crime rate in Fort Myers is above average and higher than in 80.9 percent of cities nationwide. Violent crime, in particular, outpaces the U.S. average. According to the Federal Bureau of Investigation (FBI), Fort Myers saw 486 violent crimes in 2019, including nine homicides, 34 sexual attacks, and 349 aggravated assaults. Negligent security incidents can include various violent crimes, such as:
Shootings
Armed and violent robberies 
Rape
Murder
Stabbings
Battery
Experiencing assaults, attacks, and robberies can be terrifying and upsetting. After the incident, knowing how to react and what to do for the best can be challenging. If you suffered injuries in a negligent security incident, get to safety as soon as possible, call the police, and seek medical help. After receiving treatment and filing a police report, consider seeking legal advice to determine your next best steps. 
Our negligent security lawyers in Fort Myers are here to help. We can determine your legal options and the best way forward after an attack or assault. You could be entitled to damages from the property owner.  
Injuries From Negligent Security Attacks and Assaults
According to the Centers for Disease Control and Prevention (CDC), violence is one of the leading causes of death in the United States. Violent crime can have devastating consequences for victims, who may never recover fully and suffer the emotional and physical aftereffects for the rest of their lives. 
Injuries in negligent security incidents can vary depending on the nature of the assault and whether assailants used weapons, such as bats, bottles, knives, and guns. Physical injuries from attacks or violent robberies can include:
Cuts
Facial injuries such as black eyes and broken teeth 
Fractures
Internal bleeding 
Bullet and stab wounds
However, physical injuries are not the only consequences for victims. According to the National Criminal Justice Reference Service (NCJRS), victims of violent crimes can experience similar emotional trauma to combat troops, with effects lasting longer than physical injuries. Adverse emotional effects can include feelings of helplessness, low self-esteem, depression, flashbacks, and others. 
Help for Victims Is Available
If you or a loved one suffer the physical and emotional consequences of a horrific attack or assault, we are here to help. Our compassionate and tenacious attorneys can assess your case and determine whether you qualify for compensation. While no settlement can turn back the time, getting adequately compensated could help you or your loved one access important medical and psychological resources, aiding healing and recovery. 
Proving a Negligent Security Claim in Fort Myers
Proving a negligent security claim in Florida can be tricky. The plaintiff (the person bringing the lawsuit) must prove that:
The property owner failed to protect visitors from harm
Security installations fell short of legally established safety standards
The victim suffered injury or financial losses due to the lack of security
The responsible party's negligence must have directly caused the victim's losses 
A seasoned attorney can help establish a property owner's liability by researching past crimes in the area and proving that the crime was foreseeable. Evidence that can help with establishing your claim includes:
Photographs of defective cameras, faulty locks, or other security problems
The police report documenting the crime
Medical records detailing the victim's injuries
Crime statistics and records for the property and nearby area
Evidence of previous negligent security claims and lawsuits involving the property
Damages Recoverable in Negligent Security Claims
If you win a negligent security claim or lawsuit, you could be entitled to various types of compensation, depending on your injuries and financial losses. You could receive economic damages such as: 
Healthcare expenses and future medical costs
Property damage as a result of the incident
Lost wages and future lost wages
Out-of-pocket expenses
You could also qualify for non-economic damages intended to compensate victims for non-monetary losses such as emotional or physical suffering. While non-economic damages can be tricky to calculate, they could make up a significant amount of your settlement, especially if you suffered severe or permanent injuries. A negligent security lawyer in Fort Myers can determine the value of your non-economic damages, which could include:
Pain and suffering
Emotional anguish
Permanent disability
Disfigurement and scarring
Loss of consortium
Reduced life quality
Inconvenience
Scroll down for more
Recent verdicts & settlements
Results may vary depending on your particular facts and legal circumstances.
How it works
It's easy to get started.
The Fee Is Free™. Only pay if we win.
Results may vary depending on your particular facts and legal circumstances.
Step 1

Submit
your claim

With a free case evaluation, submitting your case is easy with Morgan & Morgan.

Step 2

We take
action

Our dedicated team gets to work investigating your claim.

Step 3

We fight
for you

If we take on the case, our team fights to get you the results you deserve.
---
Client success
stories that inspire and drive change
Explore over 55,000 5-star reviews and 800 client testimonials to discover why people trust Morgan & Morgan.
Results may vary depending on your particular facts and legal circumstances.
FAQ
Get answers to commonly asked questions about our legal services and learn how we may assist you with your case.
Morgan & Morgan
Whom Can I Sue in a Negligent Security Claim?

Typically, victims of an assault or attack due to negligent security would sue the property owner or responsible party for damages. However, parties you might hold accountable for your damages could include:

Landowners
Security firms
Apartment complex and condo associations
Homeowners' associations
Property management businesses
Managers of convenience stores
Hotel management
Administrators of schools and colleges 

In some cases, multiple parties could be liable for compensation, for example, a security firm and the property owner. Since negligent security claims can be complex, working with a lawyer can help you recover what you deserve and hold those responsible accountable for their failures.

Is There a Time Limit for Filing a Negligent Security Lawsuit in Fort Myers?

Victims do not have unlimited time available to file a negligent security claim. Per Florida Statute §95.11, you can generally only file a lawsuit within four years of your injury. If your loved one died due to an assault or attack, you have two years after the death to file a wrongful death lawsuit and seek damages.

Waiting too long could mean missing the state deadline and being unable to seek justice and compensation. Therefore, if you or a loved one got hurt in a negligent security lawsuit, speak to a lawyer before it is too late. Our premises liability attorneys can be here for you. We can determine the best timing for your lawsuit and ensure you are not missing any critical deadlines that could jeopardize your claim and compensation. 

What Is My Negligent Security Case Worth?

The value of your case can depend on multiple factors, including but not limited to:

The scope and severity of your injuries
Your medical treatment costs and expected future medical expenses
Property loss in the incident (such as phone, clothes, tablet, jewelry, etc.)
Income loss and expected future loss of earnings 

Since every negligent security claim is unique, settlement amounts can vary significantly. An experienced premises liability attorney from Morgan & Morgan can analyze your claim and determine what you are owed. 

Do I Need a Negligent Security Lawyer?

Handling a negligent security claim alone can be overwhelming and exhausting, especially if you are still healing from your physical and emotional injuries. If you suffered severe injuries or a loved one died due to negligent security, working with an experienced attorney can be essential. 

Good reasons to work with a qualified attorney from Morgan & Morgan include:

Our lawyers understand Florida's negligent security laws and regulations 
We have experience in handling negligent security claims and have helped countless clients recover their due
Morgan & Morgan has recovered more than $15 billion for injured clients to date
Our attorneys can identify all liable parties and potential avenues for compensation
Our fee is free unless and until your recover damages
We can calculate your damages accurately, including future expected expenses
Our attorneys know how to communicate and negotiate with an insurer effectively 
Morgan & Morgan never settles for less and always aims for maximum potential compensation for victims
We are experienced litigators who can fight tooth and nail for what you deserve at trial, if necessary

 
Most of all, having an experienced and determined lawyer from our firm in your corner takes the weight off your shoulders, leaving you free to prioritize healing from your ordeal.

Morgan & Morgan Fights Hard for Victims of Negligence  

Do not hesitate to get in touch if you believe that a property owner's carelessness caused your injuries and damages. You could have legal recourse and get compensated for your losses and suffering. As America's largest personal injury firm, we fight for people like you and have the resources and determination to stand up to businesses of all sizes. 

We want victims of negligent security to get their health and life back on track after experiencing a frightening ordeal. Contact Morgan & Morgan today for a free, no-obligation case review to determine whether you qualify for compensation. 
Scroll down for more
Load More