Florida Traffic Laws
Rating Overview
Based on 1270 Reviews
The Fee Is Free™. Only pay if we win.
America's Largest Injury Law Firm
Protecting Families Since 1988
$15 Billion+ Won
800+ Lawyers Nationwide
Free Case Evaluation
Tell us about your situation so we can get started fighting for you. We tailor each case to meet our clients' needs.
Results may vary depending on your particular facts and legal circumstances.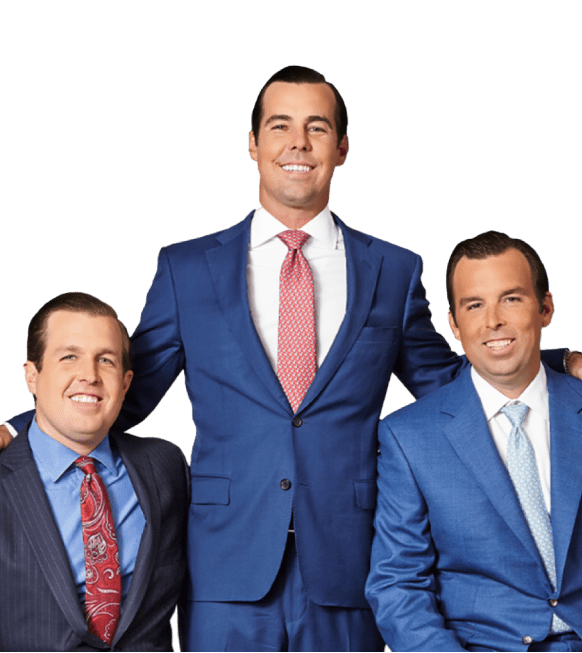 Florida Traffic Laws
Florida is ranked one of the most dangerous states to drive in, according to a recent report from the Advocates of Highway and Auto Safety. That's why it is crucial to understand traffic laws. Florida traffic laws are not necessarily unique, but let's take a look at what you need to know to get around safely.  
Does everyone have a right to drive in Florida?
Driving in Florida is a privilege, and you're required to get a Florida driver's license if you live there. Suppose you do not abide by Florida traffic laws or become an unsafe driver. In that case, you can lose your license by having it suspended, revoked, or canceled. There are many offenses that can cause you to lose your license, such as not stopping to give help when the car you're driving crashes and causes injury, obtaining three cases of reckless driving within a single year, or driving while under the influence of drugs or alcohol. 
Does Florida have a left lane law?
When driving on any multi-lane streets, roads, or highways in Florida, drivers must keep to the right-hand lanes unless overtaking a vehicle or making a left-hand turn at an intersection. Once you've overtaken a car, you must signal that you are preparing to move back into the right lane. While driving in the right lane, you must take care of vehicles entering the roadways. You can do this by slowing down to let them in or moving over long enough that they may enter the roadway safely.
What are the Distracted Driving Laws in Florida?
With an average of 400,000 car accidents every year in Florida, keeping your eyes on the road is crucial to your safety and the safety of other drivers. Anything that takes your attention away from safely operating your vehicle is considered "distracted driving," according to the Florida Department of Transportation.
There are three types of distractions to be aware of while driving:
Manual distractions are anything that makes you take your hands off the wheel.
Visual distractions are anything that diverts your eyes from the road.
There are also cognitive distractions which means anything that causes your mind to wander from the task of driving.
One of the biggest problems that cause people to break the traffic laws of Florida is texting while driving. Texting requires all three elements mentioned previously, manual, visual, and cognitive actions. Unfortunately, Florida is the 2nd worst state for distracted driving offenses causing an average of 50,000 car crashes each year, some of which cause serious injury or death.
Are there exceptions to the Distracted Driving Laws in Florida?
Yes, you can send and receive text messages while waiting at a red light or if you're not moving due to traffic. Drivers of emergency vehicles are exempted from this law while performing their official duties. You can also call emergency services while driving if necessary to report accidents or criminal activity. Usage of hands-free devices is exempt as well, such as GPS or voice-to-text hand-free technology.
Can I eat while driving in Florida?
Yes, you can eat while driving. However, anything that causes you to be distracted from the task at hand is not advisable. Furthermore, should you lose control of your vehicle or commit a moving violation due to eating, you will receive a fine, or worse, cause an accident.
Who has the right-of-way at a four-way stop in Florida?
When you approach a four-way stop in Florida, the first vehicle to reach the stop sign has the right of way. If two or more vehicles reach the stop sign simultaneously, the driver of the car on the left should yield the right-of-way to the car on the right.
What are Florida's pedestrian safety laws?
Driving safely around pedestrians and bicyclists is critical for motorists. Florida traffic law states that drivers must give a minimum of three feet of clearance when driving next to a bicyclist. You must also yield to any bicyclist when making a turn as well as checking for bicyclists when opening your car door. Failure to do so could lead to traffic tickets. If an injury occurs, the injured person could seek compensation for their injuries.
Pedestrians and bicyclists alike must obey all traffic laws as well. Such as observing signs, signals and lane markings, and crosswalks. Motorists and bicyclists must yield the right of way to pedestrians while legally crossing at an intersection or a crosswalk. One little known fact about pedestrian traffic laws in Florida is that all sides of any intersection are a crosswalk, whether marked or not. Any time you are driving on the road, and there is a cross-street, you are required to yield to any pedestrian.
Laws against jaywalking do not exist in Florida statutes. If a person is crossing mid-block, it is not an actionable offense. However, crossing against a red light is still illegal. With that being said, next time you're driving in the right lane and the car ahead of you stops for no apparent reason; they may be yielding to a pedestrian you can't see. That's why you should be very cautious if you think about passing them to the left. 
What new legislation is in the works for Florida traffic laws?
Recently, three new bills have been approved by three different legislative committees in Florida's State Capitol. The bills are paving the way for digital and autonomous technologies. Driverless delivery vehicles are being developed every day. In the near future, people will be able to receive driverless deliveries. But it won't be cheap. Companies that embrace driverless delivery vehicles will be looking at carrying millions in insurance.
Driverless vehicles will be required to limit their travel to roadways with a 35 mile per hour speed limit or less. The only exception will be to travel one mile on a roadway with a 45 mile per hour speed limit to get from neighborhood to neighborhood. 
Digital license plates and digital driver's licenses are also coming in the near future. Some of the advantages to these are the ability to access information via an app. Should your car get stolen or if you forget your driver's license at home and need to show a police officer your identification, you can simply push a button.
Which Florida driving laws do most people get wrong?
Whether living in Florida or visiting as a tourist, people make driving mistakes. Here are some laws that get broken regularly and can be the cause of injury to you or others. 
Use of turn signals: Indicating a turn or change of lanes is mandatory, not courtesy. You must indicate your intention at least 100 feet before you make a move.
Rolling stops: Coming to a complete stop at a stop sign is mandatory before resuming your journey. A complete stop allows you to avoid a collision with a vehicle or a pedestrian.
Tailgating: It's not just irritating to the driver in front of you; it's dangerous for you both. If the driver in front has to make a sudden stop, you won't have time to brake and will either rear-end the car in front of you or swerve into another lane that is already occupied.
Speeding: Speeding violates traffic law. Florida is already a dangerous state to drive in. There's no need to add yourself or others to the statistics by being impatient.
Not wearing a seatbelt: Wearing a seatbelt is required by Florida law, and it's one of the easiest things to do to protect yourself.
What are the top moving violations in Florida?
In 2018, Florida law enforcement issued 1.9 million violations. Of those, 35 percent were for speeding. Speeding causes car accidents, injuries, and sometimes wrongful death, which can result in a lawsuit against the offender. Stop signs and stoplight violations make up about 22 percent of citations for breaking a traffic law. Florida law enforcement uses camera footage to issue tickets to red-light runners. The footage can also prove fault in a personal injury claim. And finally, careless driving results in about 10 percent of tickets. Careless driving is anything that endangers the life, limb, and property of others.
Does Florida need tougher driving laws?
Florida residents and visitors alike would be better served by tougher driving laws. Some laws need to be instated or penalties made harsher. Florida does not require motorcyclists to wear helmets, for example. A total ban on cell phone usage would reduce the number of distracted driver collisions. And lower speed limits would have an impact on any kind of accident, especially those that involve pedestrians and bicyclists.
Scroll down for more
Recent verdicts & settlements
How it works
It's easy to get started.
The Fee Is Free™. Only pay if we win.
Results may vary depending on your particular facts and legal circumstances.
Step 1

Submit
your claim

With a free case evaluation, submitting your case is easy with Morgan & Morgan.

Step 2

We take
action

Our dedicated team gets to work investigating your claim.

Step 3

We fight
for you

If we take on the case, our team fights to get you the results you deserve.
---
Client success
stories that inspire and drive change
Explore over 55,000 5-star reviews and 800 client testimonials to discover why people trust Morgan & Morgan.
Results may vary depending on your particular facts and legal circumstances.
FAQ
Get answers to commonly asked questions about our legal services and learn how we may assist you with your case.
Morgan & Morgan
Should I hire a Morgan & Morgan injury lawyer if I've been in an accident?

A Morgan & Morgan personal injury lawyer will be your advocate when going up against the big insurance companies. You need to prove who is the at-fault party, and that oftentimes includes research and investigation. You need one of our qualified car accident attorneys to manage negotiations with the insurance companies and prepare court documents should you need to go to trial. 

Many cases are resolved in out-of-court settlements, but you definitely want trial-ready lawyers with the resources, staff, and know-how to argue your case in front of a judge and jury if it comes to that.

We know that many personal injury lawyers offer at least the minimal qualifications to handle an accident case. However, specializing in car accident cases elevates us to a whole other level of competency. That's exactly who we are at Morgan & Morgan. We're experts in Florida auto accident laws. We can hold the responsible party accountable and get you the compensation that is rightfully yours. Contact us today to receive a free case consultation, and there's no fee unless we win! Let us help you and your family back on the path to a normal life.
Scroll down for more
Load More