The Fee Is Free™. Only pay if we win.
America's Largest Injury Law Firm
Protecting Families Since 1988
$15 Billion+ Won
800+ Lawyers Nationwide
Free Case Evaluation
Tell us about your situation so we can get started fighting for you. We tailor each case to meet our clients' needs.
Results may vary depending on your particular facts and legal circumstances.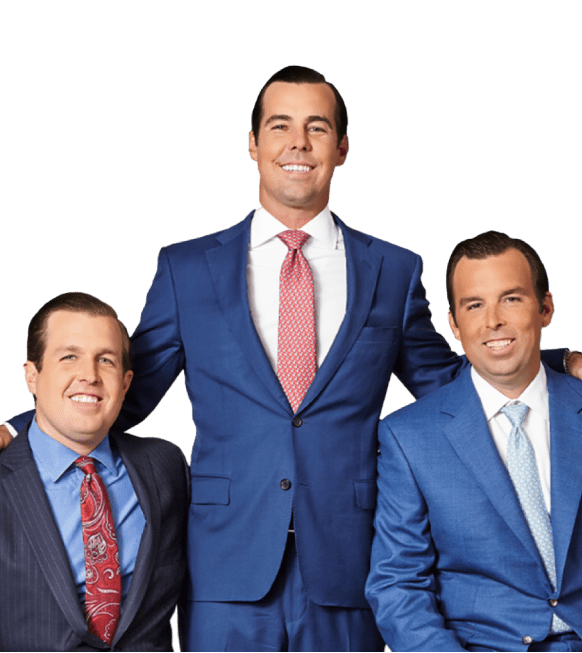 Overtime Attorneys in Titusville, FL
Titusville is home to some of the most hardworking people in Florida. According to the Bureau of Labor Statistics, the employment rate between 2018 and 2019 grew by 3.91%, which is impressive during tough economic times. To put things into perspective, approximately 19,300 residents of Titusville are employed. 
While these numbers are not only impressive but also promising, there's one more thing you need to know about employment in Titusville. Some rogue employers manipulate the system and violate their workers' rights in many ways. 
Overtime pay violations are some of the most common forms of employer misconduct. So if you or your loved one has been denied overtime pay, it may be necessary to speak with experienced overtime attorneys in Titusville, FL. 
This article discusses some of the most important things you need to know about overtime laws in Titusville, including what to do if an employer breaks these laws. In addition, we'll also answer some of the most frequently asked questions about overtime laws and so much more. 
Without further ado, let's dive into the details. 
An Overview of Overtime Laws in Titusville, FL
Titusville follows the same overtime laws as the state since the city falls under Florida's jurisdiction. Here are some important overtime laws you need to know. 
In Titusville and throughout Florida, you may be entitled to overtime pay if you work more than 40 days in a particular work week. In this context, a work week is a fixed and regularly recurring period of 168 hours or at least seven consecutive 24-hour periods. 
In addition, if you're a manual laborer, you may be entitled to overtime if you work more than 10 hours a day. 
As of August 2022, the minimum wage in Florida is $10 an hour. Therefore, since overtime pay covers the time and a half of the regular pay rate, you should earn at least $15 an hour if you work overtime.
Exempt Workers 
It is also important to note that certain workers are exempt from overtime pay in California. These include but are not limited to certain executives, administrators, salespeople, independent contractors, and generally other professionals making at least $455 per week as of August 2022. 
Scroll down for more
Recent verdicts & settlements
Results may vary depending on your particular facts and legal circumstances.
Scroll down for more
Results may vary depending on your particular facts and legal circumstances.
How it works
It's easy to get started.
The Fee Is Free™. Only pay if we win.
Results may vary depending on your particular facts and legal circumstances.
Step 1

Submit
your claim

With a free case evaluation, submitting your case is easy with Morgan & Morgan.

Step 2

We take
action

Our dedicated team gets to work investigating your claim.

Step 3

We fight
for you

If we take on the case, our team fights to get you the results you deserve.
---
Client success
stories that inspire and drive change
Explore over 122,576 5-star reviews and 800 client testimonials to discover why people trust Morgan & Morgan.
Results may vary depending on your particular facts and legal circumstances. Based on Select nationwide reviews
FAQ
Get answers to commonly asked questions about our legal services and learn how we may assist you with your case.
Morgan & Morgan
What Are Common Overtime Hours Violations You Need to Know About?

The saddest thing about overtime violations is that some people don't even realize what they're entitled to. As a result, rogue employers take advantage of such situations to deny their employees overtime pay, which is illegal. 

Here are some of the most common overtime violations you need to know. Understanding these violations makes it easier to fight for what's rightfully yours. 

Employee Misclassification

As mentioned earlier, certain employees are exempted from overtime pay. However, this system is often prone to abuse. Some employers misclassify their employees, effectively denying them their right to overtime pay. 

For example, if you're a company employee, an employer might classify you as an independent contractor. And as discussed earlier, independent contractors are not usually entitled to overtime pay.

There's nothing wrong with being classified as an independent contractor. However, it is illegal to classify an employee as such and have them perform the role of a company employee. For instance, if you've been classified as an independent contractor but you're required to follow company policies or perform duties outside the client's core business, then this could be a case of misclassification. 

Companies misclassify their employees for reasons such as:

Saving money: Employers do not need to provide employee benefits, such as health insurance, retirements, etc., to independent contractors.

Avoiding compliance: When they hire independent contractors, employers do not need to comply with certain laws, such as withholding taxes. 


Illegal Wage Deductions

Under certain circumstances, employers may need to deduct their employee's wages to cover costs such as property damage. Unfortunately, Florida does not have laws that regulate employer wage deductions. But that said, an employer cannot deduct your wages if doing so will make you earn below the minimum wage.

Also, your employer cannot deduct your wages without informing you. But since many employees are unaware of this rule, certain employers take advantage by deducting wages illegally. This is a form of employer misconduct. 

Deducting Wages From Breaks

In Florida, most employees are entitled to a break for every four hours worked. Usually, any break that's less than 20 minutes should be included in an employee's paycheck. But that's not something every employer does — some consider such breaks unpaid, saving thousands of dollars yearly in the process. 

Requiring Workers to Work Off the Clock

Some employers require workers to work off the clock, making it difficult for them to track their hours. Such cases are quite common in companies that use electronic systems to track their employee's hours. 

Here's how it works: 

When you clock in via an electronic system, the system records the time you arrived. It does the same when you clock out. The system then saves the hours in a database. 

You may be able to track these hours on your mobile phone if you have the login credentials. Most employers that use this system provide login credentials to their employees, usually during orientation.

Although this technology is designed to improve transparency in the workplace, some employers still find ways to manipulate it and bend the laws. For example, suppose you're required to clock in at 7 a.m. every morning. In that case, your employer might ask you to come to work at 6:30 a.m. and help with cleaning the office before clocking in at 7 am.

This means you've worked 30 minutes off the clock. If the company has 100 employees who are required to follow the same morning routine, that translates to 300 minutes (or 5 hours) worth of wages saved by your employer every day. 

Falsifying Records

Some employees don't keep track of their hours. As a result, certain employers may falsify records, showing incorrect hours. This happens all the time, sometimes due to genuine human error. But if the "error" is recurrent and the employer is unwilling to pay for the unpaid hours, then this could be a violation of overtime laws. 

How to Beat Tactics Rogue Employers Use to Deny Overtime Wages

It's not your fault that your employer has refused to pay you for the overtime hours you worked. However, it's important to acknowledge that overtime violation is a common problem in workplaces all over the country. 

To put things into perspective, statistics show that at least 2.4 million workers lose $8 billion yearly due to wage theft. 

Here's how to avoid being a victim of wage theft:

Talk to your employer about your wages and benefits. You need to know how much you expect to earn for every hour worked, including bonuses and benefits. 

Do not sign an employment agreement if you're unaware of its terms. One of the many ways certain employers misclassify their workers as independent contractors is by having them sign such agreements. 

If the employment agreement is unclear, talk to an experienced labor and employment law attorney. The attorney might be able to review the contract and help you understand what it entails. 

Keep track of your hours. If possible, write them down in a notebook every time you clock in and out. 

Interact with your colleagues at work. They may help testify that you actually worked that particular day, just in case your employer claims that you never showed up to work. 

Most importantly, follow your employer's policies in terms of job responsibilities. For example, if you're a health worker, chances are you may be required to write reports at the end of every shift. If you fail to write such reports or other documentation to prove that you actually worked that shift, your employer might claim that you didn't work.

What Should You Do If Your Employer Refuses to Pay for Overtime Hours Worked?

There are three steps you may be able to take if your employer refuses to pay for overtime hours work. They include:

Discussing the Issue With Your Employer

The first and most important step is to discuss the issue with your employer. Remember that your employer is human, and mistakes do happen at times. So if your employer unintentionally forgot to include your overtime hours in your paycheck, talk to them about it. 

Make sure you have records of the hours worked. For best results, consider the tips we've discussed above on how to beat the tactics employers use to deny overtime pay. When you have evidence to prove that you actually worked that particular shift, it helps prove your claim for the overtime pay. 

Assuming that your employer is unwilling to discuss this issue with you, then you'll need to move on to the next step. 

Filing a Complaint With the State

You can file a wage dispute with the local Department of Labor office. Unlike most states, Florida doesn't have a state agency that addresses employment disputes. Therefore, you'll need to file the dispute with the DOL.

Remember to present any form of evidence to support your claim. The DOL will evaluate your claim, and if it's valid, they'll order your employer to pay you the amount owed or risk facing fines and other penalties. 

But then there's also another option, which is highly recommended.

Contact a Labor and Employment Attorney

In Florida, an employer has up to 15 days to address a wage dispute filed by an employee. If your employer fails to address this issue or won't agree to pay what they owe, then an experienced labor and employment attorney might be able to help. 

There are so many ways such an attorney may be able to help. Let's discuss a few: 

Evaluating the Case
Not all wage disputes are valid. Some arise due to misinterpretation of the law. Since a labor and employment attorney understands how such laws work, specifically those that apply to Florida workers, they'll evaluate the case to determine its validity. 

The attorney will suggest the best way forward if the case is valid. If invalid, they'll be straightforward with you and discuss your options. 

Evaluating and Collecting Evidence
The attorney will also evaluate the existing evidence against your employer. For example, if you have records of the hours worked, the attorney will compare them to your pay to determine whether you've been underpaid. 

Such an attorney can also help evaluate the weight of the available evidence. If the evidence isn't strong enough, they'll help you strengthen your case by collecting the most relevant evidence.

Discussing a Resolution
There are so many ways to solve such disputes. For instance, your attorney may contact your employer to inform them about the violations and possibly reach an out-of-court settlement. But if your employer isn't willing to negotiate, then filing a lawsuit might be the most reasonable option.

Contact a Morgan and Morgan Overtime Attorney in Titusville

Founded in Orlando, Florida, in 1988, Morgan and Morgan has been the go-to law firm for individuals whose rights have been violated by their employers in Florida and throughout the country. To put things into perspective, Morgan and Morgan files the most employment disputes anywhere in the country.

If you live in Titusville and you're a victim of overtime violations, we might be able to represent you.

All you need to do is fill out our free case evaluation form. One of our legal representatives will review your case and contact you to discuss it further. 
Scroll down for more
Load More