The Fee Is Free™. Only pay if we win.
America's Largest Injury Law Firm
Protecting Families Since 1988
$15 Billion+ Won
800+ Lawyers Nationwide
Free Case Evaluation
Tell us about your situation so we can get started fighting for you. We tailor each case to meet our clients' needs.
Results may vary depending on your particular facts and legal circumstances.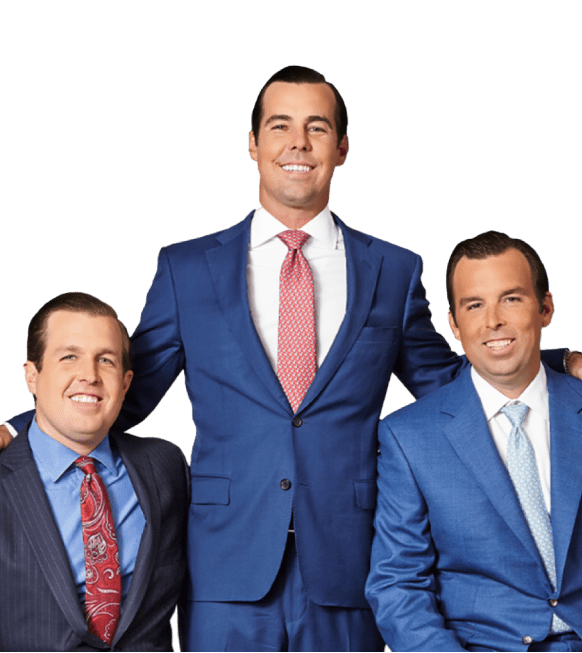 How to Find the Best Boat Accident Lawyer in Fort Myers
Fort Myers, Florida, is one of the most desirable areas on Florida's Gulf Coast because of its casual ambiance and the affordable cost of living. It draws a diversified range of people that range from college students attending Florida Coast University to retirees and young families. Fort Myers is also business-friendly, luring in global corporations and sustaining small businesses.
The Fort Myers River District revitalization effort has attracted many young business professionals due to its cobblestone streets, riverfront townhomes, and plenty of eclectic eateries and shops. Of course, water sports are highly popular with locals and tourists alike.
Water sports, like boating, come with many hazards, though. If you've been injured in a boating accident, you're likely researching what you can do about it. You're probably wondering how to find the best boat accident lawyer in Fort Myers. We're here to help you find the right boat accident lawyer. Fort Myers and Florida, in general, saw a 16% increase in boating accidents in 2020. Let's take a look at some of the causes. 
What are some of the causes of boating accidents in Fort Myers?
According to Lt. Seth Wagner of the FWC Boating and Waterways Section, the main contributor to boating accidents, in general, is failure to pay attention. Of the 402 boating accidents in Florida in 2020 that resulted in a collision, 44% were due to the boat operator's negligence or failure to maintain a proper lookout. Lee County ranked 5th in the state for the number of boating accidents in 2020, even though it ranks 7th for the number of registered personal boats. 
As with operating any moving vehicle, the person in control of the vehicle has a duty to be vigilant in their care. But the same distractions that tempt car drivers, like cell phones and interacting with other passengers, often cause accidents.
The U.S. Coast Guard released their 2020 Boating Safety Statistic Report revealing a 25.1 percent increase in boating fatalities over 2019. Alcohol is the single most common contributing factor in all boating fatalities year after year. 
Other factors that can cause a boating accident are an inexperienced operator, excessive speeds, and machinery failure. People die or are injured every year because basic boating safety instruction is either unknown by the operator or insufficient. These are sometimes new boat owners or people that just rent a boat for an excursion. 
The most common types of vessels involved in accidents where reports were made are open motorboats, personal watercraft, and cabin motorboats. Open motorboats rank the highest for fatalities at 50%, followed by kayaks at 15%, then pontoons at 9%.
What are the responsibilities to others using the waterways?
There are rules that govern the waterways. As the operator of a vessel, the primary obligation is to operate in a safe manner. As the captain, you are responsible for everyone aboard the vessel, but you're also responsible for the safety of others sharing the waterways. That means following any mandated speed requirements, not being careless when near other boats, not being under the influence, and taking any action required to avoid a collision if at all possible.
What about the weather when boating in Fort Myers, Florida?
Thinking, "it can't happen to me," is normal human behavior. However, when boating, it can bring you and others to great harm. One of the most important things to pay attention to is the weather. High winds, lighting, and heavy seas can quickly turn a lovely day into a nightmare. It's critical to check marine weather radio for reports. Say you came to harm on a boat tour, and the boat tour agency elected to ignore this simple protocol, you should consider consulting a boat accident lawyer. Fort Myers is home to many experienced boaters, but even they can make mistakes that result in property damage, injury, and even death.
What is against the law in Fort Myers, Florida, boating?
Florida state law requires that each person aboard a vessel must have one life jacket at the ready. Children aboard any vessel less than 26 feet must wear a life jacket at all times unless the vessel is moored, made fast to the shore, anchored, or aground. If you lost a loved one because the boat operator neglected this life-saving device for their passengers, they might be liable for damages.
Operating a boat when under the influence of drugs or alcohol is against the law. As stated earlier, alcohol is the number one common factor in boating accidents. A blood or breath-alcohol level at or above .08% is considered "under the influence." Suppose someone caused you to be injured because they were drinking or using drugs while boating. In that case, you may be able to make a claim against them for compensation.
The power of personal watercraft should not be underestimated in the ability to cause injuries. Operators of personal watercraft are required to follow the same rules and regulations as any other powerboat operator. An operator can be found as behaving "reckless," which is a first-degree misdemeanor if they engage in behavior that is risky for others. Some examples of being reckless with a personal watercraft are weaving through congested areas, jumping the wake of another vessel too closely, or when visibility is blocked. And swerving at the last minute to avoid a crash is also considered reckless behavior. 
Furthermore, personal watercraft cannot be operated from ½ hour after sunset to ½ before sunrise. If someone operating one of these watercraft caused you any kind of injury because they ignored this law, a boat accident lawyer could help to prove them liable for your damages.
What is the first thing you should do if you are in a boating accident?
Obviously, if anyone is injured, seeking the proper medical care is the priority. The Coast Guard should be alerted and can help in serious situations like severe injuries and if the vessel is broken apart or sinking. The watercraft must be stopped, and a headcount should be performed to account for every passenger. Falling overboard is common in boating accidents so, if this has happened, don't dive in after them unless absolutely necessary. Be sure to wear a life jacket if you must. Otherwise, throw them a floatation device. 
Reporting the accident is required by federal law if there has been a fatality, a missing person, an injury that requires more than first aid, property damage over $2000, or a destroyed vessel. But beyond this, reporting a boating accident creates documentation that is invaluable evidence should you need to file a compensation claim. A Morgan & Morgan boat accident lawyer in the Fort Myers area can help with this. 
Collecting information from other people involved in the accident can be used as evidence too. Make sure you have names, numbers, addresses, and vessel identification. Further information to collect is the other party's insurance company names and policy numbers, particularly those of the vessel's operators. Gather the contact information of any potential witnesses too. If possible, document the crash by taking pictures of damages, injuries, and the position of the boats as well.
Even if you and your passengers didn't sustain serious injuries, you should still seek medical care because you've just experienced something shocking. You may not realize the symptoms of a severe injury.
After contacting your insurance company, you'll likely be contacted by the other party's insurance provider. You mustn't enter into any conversation that can weaken your claim. Instead, contact a boat accident lawyer. Fort Myers attorneys at Morgan & Morgan law firm will be better equipped to negotiate on your behalf and make sure you get the best compensation possible.
Who can I sue if I've been injured in a boating accident?
In a nutshell, you can sue the operator of the boat or jet ski if they were negligent. However, to prove a case against them, the following has to be established:
The operator owed you a duty of care
The operator was negligent in their duty of care
Their negligence was the cause of the accident
You suffered injuries or damage to your property because of the accident
Are there other parties that can be held liable for a boating accident?
It depends on the circumstances, but other parties can be held fully or partially liable for a boating accident. For instance, the boat owner involved in the accident could be sued (sometimes the operator and owner are not the same people), or a boat or watercraft rental company could be sued for not maintaining the crafts. Even an event host could be held liable if it can be proven they behaved negligently. Also, other boat passengers could be sued if they acted in a reckless manner that caused others to be injured. 
What questions should I ask a boat accident lawyer?
Being injured in a boat accident causes a flurry of emotions, and it's a stressful time. Learning how to file a claim to get compensated for your injuries can add to that stress; that's why you should hire a boat accident lawyer to handle the process. Here are some questions to ask a boat accident lawyer before hiring them.
What are your fees? The vast majority of personal injury lawyers work on a contingency fee basis. That means you don't pay anything unless you receive money for your damages. This also means a personal injury lawyer won't take on your case if they don't feel the case is a good one, so beware of an attorney that requires you to pay upfront.
If I lose, do I have to pay you for case-related costs? In some instances, you may be required to pay out-of-pocket fees even if you lose, so it's essential to have that established before proceeding.
Have you tried boating accident cases before? Not every personal injury lawyer has handled boating accidents. When a lawyer specializes in certain types of cases, it gives them unique insight into handling proceedings like familiarity with maritime rules and regulations that may have been broken.
Do you have time for my case? A personal injury attorney needs to have enough time to devote to your case to handle it successfully. That's why it's helpful to go with a law firm with plenty of resources like Morgan & Morgan. Sometimes small firms simply don't have that advantage.
Will you take my case to trial? Not every case goes to trial, but you certainly want a lawyer that is willing to do so if it's needed. At Morgan & Morgan, our lawyers are never shy to take your claim to trial if the insurance companies are not playing fair. 
Why hire Morgan & Morgan Law Firm for my boating accident?
With 700+ attorneys and 30 years of experience under our belt, we at Morgan & Morgan are uniquely qualified to handle your personal injury claim for a boating accident. We understand the complex regulations of maritime laws at the federal, state, and international levels.
Beyond that, our lawyers have extremely high success rates for recovering compensation for victims of boating accidents. We handle researching the history of the vessels involved and the history of the boat operators. Additionally, we examine case law to support your claim and investigate the scene of the accident or review the photographs for evidence.
We have access to experts that can testify on your behalf at trial, and we have the resources to digitally recreate the accident to convince a judge and jury. If you or someone you love has been injured in a boating accident, we will do all that can be done to recover money for your damages, medical bills, and pain and suffering. Contact us today for a free consultation.
Scroll down for more
Recent verdicts & settlements
Results may vary depending on your particular facts and legal circumstances.
How it works
It's easy to get started.
The Fee Is Free™. Only pay if we win.
Results may vary depending on your particular facts and legal circumstances.
Step 1

Submit
your claim

With a free case evaluation, submitting your case is easy with Morgan & Morgan.

Step 2

We take
action

Our dedicated team gets to work investigating your claim.

Step 3

We fight
for you

If we take on the case, our team fights to get you the results you deserve.
---
Client success
stories that inspire and drive change
Explore over 55,000 5-star reviews and 800 client testimonials to discover why people trust Morgan & Morgan.
Results may vary depending on your particular facts and legal circumstances.
FAQ
Get answers to commonly asked questions about our legal services and learn how we may assist you with your case.