The Fee Is Free™. Only pay if we win.
America's Largest Injury Law Firm
Protecting Families Since 1988
$15 Billion+ Won
800+ Lawyers Nationwide
Free Case Evaluation
Tell us about your situation so we can get started fighting for you. We tailor each case to meet our clients' needs.
Results may vary depending on your particular facts and legal circumstances.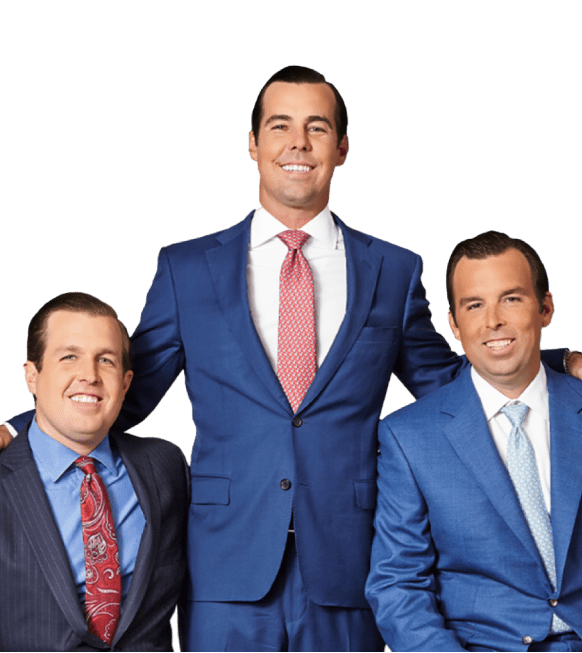 Melbourne Slip & Fall
Owning or renting property in Melbourne is a significant responsibility, especially when that property is open to guests or the public. Neglecting that responsibility can lead to adverse conditions, making the property unsafe. The results can be devastating. A simple fall on a wet spot or icy patch of a parking lot can end up meaning thousands of dollars in medical bills, missed work, and possibly even permanent medical conditions and pain.
Highlighted Slip & Fall: Broken/Uneven Stairs
A viral video from a New York subway station proved that uneven stairwells are incredibly deceiving and dangerous. In the video, one stair was half an inch higher than the rest and person after person could be seen tripping and falling down. While this video became a sensation and was often viewed as humorous, this type of inconsistency can lead to serious head injuries, fractured bones, and other serious injuries.
Uneven steps aren't the only stairwell-related injury that proves negligence by a property owner. Other risks involving stairwells include:
Broken steps
Objects on stairs
Faulty handrails
Poorly lit stairwells.
Regardless of if the stairs are leading to a building's entrance or are inside, negligent maintenance of stairwells creates a dangerous environment that may lead to serious injuries. If you or a loved one were injured due to a fall on the stairs, fill out our online form for a free, no obligation case review.
The "Attractive Nuisance Doctrine"
Trespassing children who are injured on another's property have the right to receive compensation under the "attractive nuisance doctrine," which is followed in Florida. This rule determines that a property occupier may be liable for an injury to a trespassing child if:
The occupier knew or should have known, that children were likely to be present near the property;
The occupier knew or should have known that there was a condition on the property that could cause harm to those children;
The occupier fails to take reasonable steps to alleviate that danger and a child is injured as a result.
Other Brevard County Communities We Serve:
Cape Canaveral
Cocoa
Palm Bay
Rockledge
Satellite Beach
Titusville
Indialantic
Malabar
Mims
Sharpes
And all other surrounding Brevard County communities.
Scroll down for more
Recent verdicts & settlements
Results may vary depending on your particular facts and legal circumstances.
Scroll down for more
Results may vary depending on your particular facts and legal circumstances.
How it works
It's easy to get started.
The Fee Is Free™. Only pay if we win.
Results may vary depending on your particular facts and legal circumstances.
Step 1

Submit
your claim

With a free case evaluation, submitting your case is easy with Morgan & Morgan.

Step 2

We take
action

Our dedicated team gets to work investigating your claim.

Step 3

We fight
for you

If we take on the case, our team fights to get you the results you deserve.
---
Client success
stories that inspire and drive change
Explore over 122,576 5-star reviews and 800 client testimonials to discover why people trust Morgan & Morgan.
Results may vary depending on your particular facts and legal circumstances. Based on Select nationwide reviews
FAQ
Get answers to commonly asked questions about our legal services and learn how we may assist you with your case.
Morgan & Morgan
Do I Need a Slip and Fall Lawyer?

No two slip and fall accidents are alike. For instance, some are caused by spills in grocery stores, while others occur on icy sidewalks. Sometimes, a property owner or manager may be liable for such incidents. Other times, there may be no one at fault.

For this reason, it's understandable that you may be wondering if you need a lawyer for your specific case. The answer depends on several factors, such as the severity of your injuries, the circumstances of the accident, and whether you plan to file a claim.

You may not need a lawyer if you've suffered minor injuries, such as bruises or scrapes, and did not miss work due to the injuries. The same applies if you did not suffer significant property damage. In that case, you can probably handle your claim on your own or with the help of an insurance adjuster.

However, if you've suffered more serious injuries—such as a broken bone or a head injury – you should contact an experienced slip and fall lawyer about your legal options. A competent lawyer can determine who is liable for your injuries and how much compensation you may be entitled to.

In What Ways Can a Slip and Fall Lawyer Help With My Case?

A slip and fall lawyer can help in many different ways. It all depends on the unique circumstances of your case.

Generally, the right slip and fall attorney will:

Investigate your claim to determine whether it is valid
Gather crucial evidence to support your claim, if it is valid
Evaluate your damages and the amount of compensation you may be entitled to
Identify the individuals or entities responsible for your injuries
File a claim with the responsible party
Negotiate a reasonable settlement with the liable party or their insurance company.
File a lawsuit on your behalf if necessary
Represent you in court

How Does a Slip and Fall Lawyer Determine Liability?

To determine liability in a slip and fall case, the lawyer will look at the property owner's duty of care. Keep in mind that just because you got injured on someone else's property does not necessarily mean they are liable for your injuries.

To establish liability, the lawyer will determine whether the property owner took reasonable steps to keep the premises safe. If they failed to secure the property from such incidents, they may be held liable for any injuries on their property.

Another way that a slip and fall lawyer can determine liability is by looking at whether the injured person was trespassing. If so, then they may not be able to recover damages from the property owner. However, there are some exceptions to this rule, so it is important to discuss your case with a lawyer to see if you may still have a claim.

For instance, Florida Statute 768.075 mentions that property owners are not liable for injuries sustained by trespassers on their property if the trespasser was either trespassing intending to commit a felony on the property or was intoxicated.

Can I File a Slip and Fall Claim Without a Lawyer?

Yes, you can file a claim without a lawyer. However, doing so may not yield the best results.

Working with a slip and fall lawyer can improve your chances of obtaining a favorable outcome.

For instance, competent lawyers usually have the experience and knowledge necessary to navigate the complex legal system. They also know how to negotiate with insurance companies to get you the compensation you deserve.

Without a lawyer, you will likely have to deal with the insurance company on your own. This can be stressful, overwhelming, and frustrating, especially if you are already dealing with your injuries or grieving the loss of a loved one.

Insurance companies are often reluctant to pay out on claims and may try to lowball you on your settlement offer. That's how these companies make profits. On the other hand, lawyers will fight for your rights and ensure you get the full amount of compensation you deserve because, in most cases, they only get paid if you win.

How Much Compensation Can a Slip and Fall Lawyer Help Me Recover?

The amount of compensation you may be entitled to will depend on the unique facts of your case. Generally, the following factors will influence your case:

Your percentage of fault
The nature of your injuries
The steps you took after the slip and fall incident
Whether you have legal representation
The quality of your legal team

How Much Will the Slip and Fall Lawyer Charge to Represent Me?

Slip and fall lawyers usually charge their clients a contingent fee. This system allows the injured to focus on recovering from their injuries without worrying about the legal costs of pursuing compensation after a slip and fall. And thanks to the contingency system, you won't owe the attorney anything unless you win the case.

What Documents Will My Slip and Fall Attorney Need From Me?

Some of the key documents your slip and fall attorney will need in order to build a strong case on your behalf include the following:

Medical records: Your medical records will provide essential information about the nature and extent of your injuries. Be sure to give your lawyer all of your medical records, including any diagnostic test results, treatment notes, and prognosis information.

Witness statements: If there were any witnesses to your accident, be sure to get their contact information. Witness statements can help establish how the accident happened and who may be at fault.

Photographs: These can help show what happened and the extent of your injuries and damages.

The police/incident report: If the police were called to the scene of the accident, remember to ask for a copy of their report. The police report can contain important information about how the accident happened and who was involved. In addition, you should also obtain a copy of the incident report filed at the location of the slip and fall incident, such as a grocery store.

If you're unsure of what to do after a slip and fall incident at a grocery store or a similar location, here's a detailed guide worth reading.

Your insurance information: Your lawyer will need to know about any insurance coverage you have that could potentially cover your losses from the accident (e.g., homeowners' insurance, health insurance, etc.). This information can help maximize your claim.

Can I Sue the City of Melbourne, Florida, After a Slip and Fall?

If you were injured due to a dangerous condition on city property, such as a cracked sidewalk or pothole, you may be able to sue the city for negligence. But to succeed in such a lawsuit, you would need to prove that the city knew or should have known about the dangerous condition and failed to take reasonable steps to fix it.

This is because Florida Statutes section 768.28 partially waives the state's sovereign immunity under certain circumstances. However, despite the waiver, suing a state or municipality can be complicated, especially without an attorney. For instance, Florida caps the damages the plaintiff can recover when they sue the state or municipality

Does Old Age Prevent Someone From Recovering Damages Caused by Slip and Fall?

Age is not necessarily a barrier to recovery, even if the individual had a pre-existing condition that could potentially increase their chances of slipping and falling. Many older adults can recover damages after a slip and fall accident, provided they have a valid claim and the right legal representation.

What Are Some Qualities of a Good Slip and Fall Attorney in Melbourne, FL?

A good slip and fall attorney in Melbourne, FL, should have extensive experience handling these types of cases. They should also not be afraid to face and negotiate with insurance companies on your behalf to get you the best possible settlement.

In addition, a good slip and fall attorney should be compassionate and understanding. You need someone who understands your pain and how important it is that you get compensated for your injuries.

Other equally-important qualities of a good slip and fall attorney include the availability of powerful legal resources, proven results, and a solid reputation for fighting for the injured.

What Is the Average Slip and Fall Settlement With an Attorney?

When determining the average slip and fall settlement with an attorney, a few key factors come into play. For this reason, there's no standard amount of compensation for these cases.

Here are some examples of factors that could influence the settlement.  

First, the severity of the injuries suffered will have a significant impact on the total amount of compensation the plaintiff may be eligible for.

Second, the state in which the accident occurred will also affect the potential settlement amount. For example, Florida uses the pure comparative negligence system, reducing the plaintiff's settlement by their percentage of fault.

Finally, the experience and success rate of the attorney you hire will also influence the settlement amount. Hiring the right attorney significantly improves your chances of obtaining a favorable outcome.

Can Surgery Increase My Slip and Fall Settlement?

In most cases, surgery will increase the settlement the plaintiff may be entitled to. This is because plaintiffs are entitled to recover damages for their pain and suffering. And since surgery is usually a painful procedure, the plaintiffs may be entitled to a higher settlement.

That said, there are instances where surgery may not necessarily increase your settlement, as discussed in this article.

How Long After a Slip and Fall Do I Need to Contact a Lawyer?

You should contact an attorney as soon as possible. The sooner you contact a lawyer, the sooner they can begin investigating your accident and working on getting you the compensation you deserve. If you take too long to contact the lawyer, you may miss out on crucial deadlines, key evidence, witness accounts, and other crucial details of the case.

Are Slip and Fall Cases Difficult to Win?

Slip and fall cases can be difficult to win for several reasons. Keep in mind that the other party also has a right to defend themselves just as much as you have a right to sue.

Some possible defenses to slip and fall cases include:

The plaintiff was not owed a duty of care
The plaintiff was wearing unsupportive shoes
The plaintiff was not paying attention
The plaintiff ignored clear warning signs
The defendant did not have reasonable time to fix the dangerous condition
The statute of limitations on the slip and fall case has expired

What Makes Morgan & Morgan Slip and Fall Lawyers Different From Other Attorneys?

There are a few key factors that set Morgan & Morgan slip and fall lawyers apart from other attorneys.

We have a team of over 900 experienced lawyers specializing in different practice areas, including slip and falls.
We've been handling personal injury claims for over 30 years and have recovered over $15 billion so far.
We work on a contingency basis, meaning you don't pay us anything unless we win your case.
We have the resources to take on even the biggest bullies in the country.
If the other party refuses to settle, they'll see us in court.  
Finally, we care about our clients and getting them the compensation they deserve. That's why Morgan & Morgan is known as the injury firm for the people.

Don't Pay for Their Mistake—We'll Fight For You

At Morgan & Morgan, we understand the physical and emotional toll a slip and fall can take on your life or a loved one. For this reason, we'll fight to get you every penny you're entitled to. If you've been injured due to a slip and fall, you shouldn't pay for someone else's mistakes; contact us today for a free consultation.
Scroll down for more
Load More