The Fee Is Free™. Only pay if we win.
America's Largest Injury Law Firm
Protecting Families Since 1988
$15 Billion+ Won
800+ Lawyers Nationwide
Free Case Evaluation
Tell us about your situation so we can get started fighting for you. We tailor each case to meet our clients' needs.
Results may vary depending on your particular facts and legal circumstances.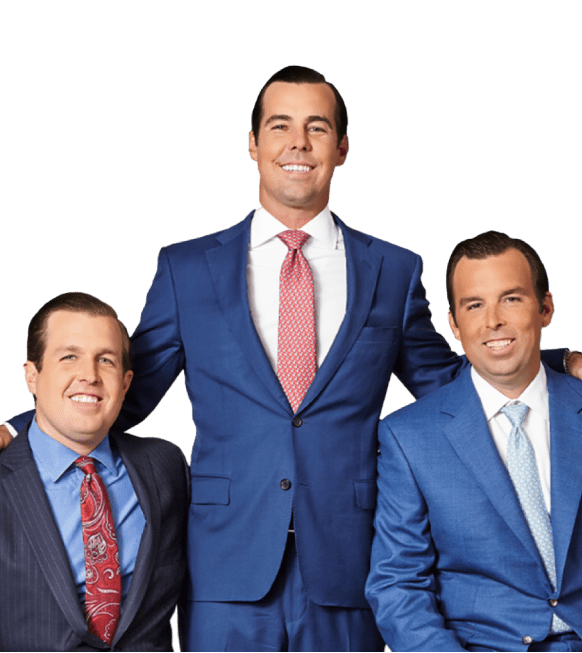 Negligent Security Lawyers in Fort Lauderdale
If you have been injured at someone's property, you may be able to file a claim or lawsuit against the property owner or any other responsible party. However, before filing such a lawsuit, you must determine whether they provided adequate security at the property.
Suppose you discover that someone attacked you due to inadequate security. In that case, you may be able to file a negligent security claim or lawsuit against the party that should have provided adequate security but failed.
To improve your chances of winning such a claim, you may need to work with experienced negligent security lawyers in Fort Lauderdale. This is because such attorneys understand how these laws work and the best approach to your case. Bear in mind that each case is different and requires a unique strategy. Therefore, you need someone who can devise a winning legal strategy and fight for your best interests. If that is what you are looking for, Morgan and Morgan negligent security attorneys might be able to help.
Fill out our free case evaluation form to learn more.
Scroll down for more
Recent verdicts & settlements
Results may vary depending on your particular facts and legal circumstances.
How it works
It's easy to get started.
The Fee Is Free™. Only pay if we win.
Results may vary depending on your particular facts and legal circumstances.
Step 1

Submit
your claim

With a free case evaluation, submitting your case is easy with Morgan & Morgan.

Step 2

We take
action

Our dedicated team gets to work investigating your claim.

Step 3

We fight
for you

If we take on the case, our team fights to get you the results you deserve.
---
Client success
stories that inspire and drive change
Explore over 55,000 5-star reviews and 800 client testimonials to discover why people trust Morgan & Morgan.
Results may vary depending on your particular facts and legal circumstances.
FAQ
Get answers to commonly asked questions about our legal services and learn how we may assist you with your case.
Morgan & Morgan
Can I Sue the Criminal if I Was Attacked at Someone's Property?

Yes, you can press criminal charges against the individual who attacked you. However, the individual will likely not have the financial means to compensate you for the injuries. Therefore, your situation will remain the same even after the verdict. You will still need treatment for your injuries, food on your table, and a roof over your head, among other essential needs.

That is why it is necessary to have a proper legal strategy to win and ensure you receive the compensation you need and deserve. When you contact Morgan and Morgan for a free case evaluation, we will determine whether you have a valid case. If your case is valid, meaning you have the legal grounds to pursue compensation for your injuries, we will decide whether the property owner provided adequate security.

What Is Considered "Adequate Security"?

In this context, adequate is what you would consider reasonable security. In other words, it is the kind of security that is "acceptable" for that particular environment. For example, if you live in an apartment complex, you expect the landlord to provide enough lighting in the apartment's parking lot. That is considered reasonable security.

The same applies if there have been numerous cases of crime around the apartment's parking lot. In that case, you expect the landlord to file a report with the police and request regular patrols around that area.

On the contrary, you do not expect the landlord to hire personal bodyguards for every resident at the apartment just because of the recent increase in crime around that area. That would be considered unreasonable. The bottom line is that reasonable security refers to basic standards of care property owners should exercise to keep their residents and visitors safe.

What if the Defendant Cannot Afford to Compensate Me?

One of the most important things you need to know about these lawsuits is that the goal is not to have the property owner compensate you directly from their pocket (unless they can afford to). In addition, just because you intend to sue the property owner does not make them a criminal. They cannot be criminally charged for failing to provide adequate security except in some extraordinary circumstances.

Property owners usually have some form of insurance that protects them from these kinds of lawsuits. For this reason, when you file a claim or lawsuit, their insurance company would be responsible for compensating you. 

Can I Sue if Attacked at a Gas Station in Fort Lauderdale?

Yes, you may be able to sue if someone attacked you at a gas station in Fort Lauderdale. This is because Florida has convenience store statutes that seek to protect customers from crimes. According to these statutes, gas stations that operate between 11:00 pm and 5:00 am must provide enhanced security to protect their clients. However, for the lawsuit to be valid, you must be able to prove that the attack occurred due to negligence. 

How Can I Prove That I Was Attacked Due to Negligent Security?

To prove that an attack occurred due to negligent security, you should demonstrate that:

The property owner owed you a duty of care. For example, if you were attacked at a gas station while shopping, the property owner could be held responsible because you were at the gas station legally (as a customer).

The property owner breached their duty of care. This refers to the specific negligent action that contributed to your injuries. For example, let's say the gas station owner failed to provide extra security even though they operate between 11 pm and 5 pm. In that case, you may have a valid claim against them. This is because Florida laws require such establishments to beef up their security around those hours. Secondly, when you visit such a business, you expect it to be safe based on its late hours of operation.

You suffered injuries due to the attack. To prove your injuries, you will need to provide copies of your medical records, photos, and videos of the injuries, a copy of the police report, etc.

You suffered damages due to the injuries sustained. Depending on the nature of your case, you may be able to recover economic and non-economic damages. Economic damages usually involve loss of money.

Examples include ambulance costs, medical expenses, transportation to and from your medical appointments, the cost of hiring a caregiver, lost wages, etc.

On the other hand, non-economic damages do not usually involve money but are compensable with money. They include pain and suffering, loss of enjoyment, emotional distress, anxiety and depression, post-traumatic stress disorder, etc.

How Do You Determine Whether Security Was Adequate?

Many factors will come into play when determining whether the defendant provided adequate security. The issue of foreseeability will likely surface at some point during the court proceeding. Foreseeability is the ability to predict that a particular risk is likely to occur and also take adequate measures to address it.

Examples of these security measures include:

Installing functional locks on doors and windows
Installing security cameras at the property
Installing proper lighting in dark areas within the property
Restricting access to the property
Setting up clear signs to warn intruders against the dangers of trespassing
Keeping well-maintained fences
Trimming bushes around the property to maintain visibility

Other Than My Landlord, Who Else Can I Sue?

Negligent security lawsuits do not only target property owners. There is always a possibility that more than one party could be responsible for your injuries. That is why it is always advisable to contact an experienced negligent security attorney from Morgan and Morgan.

At Morgan and Morgan, our attorneys are uniquely equipped to fight for their clients. This is because we are the largest personal injury law firm in the United States, serving clients from coast to coast. So when you hire us to handle your case, we will get to the bottom of it, separating facts from fiction.

For example, if someone broke into your apartment and attacked you or your loved one, our attorneys will determine whether the landlord provided adequate security. If the landlord hired a security company to patrol the premises but failed to do so, then the security company might be held responsible for negligent security. Similarly, if the landlord hired a property management company to take care of the property, the firm might be liable for negligence.

The bottom line is that the liability issue will depend on the case's specifics.

What Are Some Possible Defenses to Negligent Security Lawsuits?

One thing you need to know about negligent security lawsuits, and personal injury cases in general, is that the other party will not hand you an open cheque just because you got injured at their property. In fact, if you live in Fort Lauderdale, Florida, the issue of comparative fault will likely come to play.

This legal concept reduces the amount of compensation a plaintiff might be entitled to based on their contribution to the accident. Insurance companies know this legal concept is their best bet at evading liability or undervaluing the settlement. For example, if you got injured at a concert due to a fight that could have been prevented had the event organizers hired enough security, the defense could claim that you actually started the fight.

The same applies if you were assaulted in a dark parking lot. The defendant will question your presence in the parking lot and try to find ways to blame you for the assault. Remember, all the defense needs to do is push the blame back to you. For example, if your initial damages are worth $100,000 but the defendant proves that you were responsible for the accident, the judge or jury could hold you responsible for 90% of the damages, meaning you can only recover 10%. In this case, only $10,000.

Other common defenses against such lawsuits include:

You were at the property illegally
The defendant did not have a duty to warn the plaintiff
The incident was not foreseeable
The defendant had a clear knowledge of the risk involved

What Is the Statute of Limitations for Negligent Security Cases in Fort Lauderdale?

In Fort Lauderdale, you have up to four years from the date of the injury to file a lawsuit. If you take longer than four years to file a lawsuit, even for a day, you will lose your right to sue. This applies even if the defendant was at fault for your injuries.

The deadline for filing your lawsuit is not the only thing you should be concerned about. If you delay contacting an attorney, chances are the defendant will tamper with evidence, making it much more difficult to prove your case.

For instance, suppose you were attacked in a dark alley at your apartment complex, and you delay contacting an attorney. In that case, the property owner might install new lighting, making it difficult to prove your case.

That aside, your attorney will likely have difficulty building a strong case if they have very limited time. As a result, even though you may still be able to recover damages, the settlement might not be what you truly deserve. When it comes to personal injury cases, time is crucial.

I Cannot Afford a Negligent Security Lawyer — What Should I Do?

If you cannot afford a lawyer, you will be glad to discover that you do not need to pay upfront to secure the services of a good attorney. This is because negligent security cases are usually based on a contingency payment system.

At Morgan and Morgan, we charge our clients a contingency fee, meaning they do not pay us anything unless we win. If we win, a portion of the settlement goes into the attorney's fees and the legal expenses involved in pursuing the case.

This creates a win-win situation for both parties. In addition, this system motivates attorneys to do their best to win the case.

Compassionate Negligent Security Lawyers in Fort Lauderdale Ready to Fight for You

If you or your loved one has been injured due to negligent security, our compassionate attorneys might be able to hold the other party responsible for your injuries. So do not wait any longer—time is critical in these cases. The sooner you contact an attorney, the better. Fill out our free case evaluation form today.
Scroll down for more
Load More