The Fee Is Free™. Only pay if we win.
America's Largest Injury Law Firm
Protecting Families Since 1988
$15 Billion+ Won
800+ Lawyers Nationwide
Free Case Evaluation
Tell us about your situation so we can get started fighting for you. We tailor each case to meet our clients' needs.
Results may vary depending on your particular facts and legal circumstances.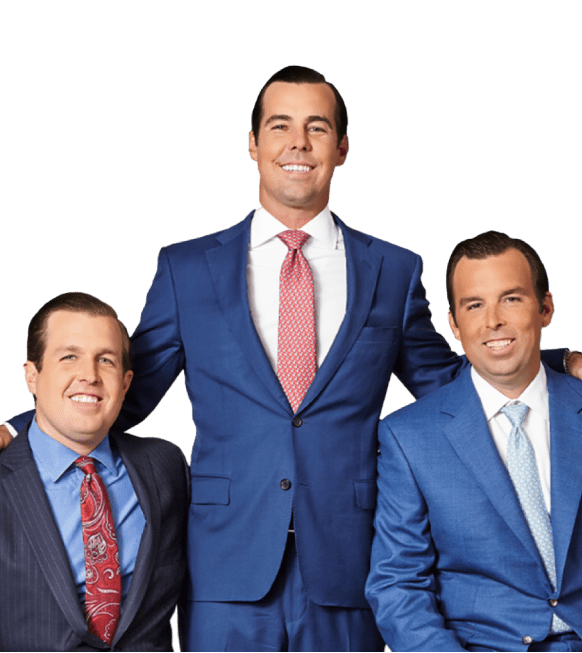 How to Find the Best Negligence Security Lawyers in Alpharetta, GA – Morgan & Morgan
Property owners in Alpharetta have the responsibility to keep their premises reasonably safe for visitors and customers. If a property owner failed to provide adequate security, and you got hurt in an attack or assault, you could potentially collect damages such as medical expenses, lost wages, and others. 
Finding the best negligence security lawyers in Alpharetta, GA, could be vital for the outcome of your case. Morgan & Morgan can be here for you. Our experienced and tenacious lawyers can help you learn of your legal rights and options for recovering the compensation you deserve. Contact us for a free consultation today to find out if you have a case.
How to Find the Best Negligent Security Lawyers in Alpharetta, GA
Negligent security claims require a specialized skill set. The best attorneys know how to find and interpret relevant crime statistics and can draw on investigators to help understand the circumstances of an incident. Your attorney may have to dig deep to prove that an owner should have known of the risks to visitors but failed to act accordingly. Actions you can take to find a great negligent security attorney include:
Networking
Next time you are at a family gathering, business lunch, or even attending an online meeting, mention that you are looking for an experienced negligence security attorney in Alpharetta, GA. You might end up with a few names for your list of potential attorneys.
Online Research
The internet can offer a wealth of resources when looking for a suitable lawyer. Try running a search on a database such as Avvo. You can find lawyers' names and contact information, and importantly, also browse any disciplinary records and client reviews.
What Is Negligent Security?
Negligent security arises when an individual is injured on another's property. However, not all attacks and assaults qualify for a lawsuit. To have a case, the victim has to prove that the property owner failed to install adequate security measures appropriate to the type of premises in question. For example, a bookstore will require a different set of security measures than a nightclub. 
Generally, attackers could take advantage of the following examples of negligent security:
Absence of adequate lighting around a property
Unlocked gates and doors
Lack of fencing
Broken security cameras
Untrained security guards
There can be other factors contributing to unsafe conditions on properties. 
Examples of Negligent Security Incidents
Negligent security incidents can include any violent crime in which a victim suffers emotional distress, physical harm, and financial losses, including:
Shootings
Stabbings
Armed robberies
Rape and sexual assaults
Battery
Murder
While not all victims of violent crimes and assaults have a case against a property owner, consider seeking advice from an experienced attorney who can walk you through your options.
Do You Have a Negligent Security Case?
To have a negligent security case, the harmed individual generally has to prove that:
There was a lack of security at the property.
The responsible party should have known that the risk of a crime existed. 
The responsible party failed to ensure the safety of visitors to the property.
The lack of security caused the incident and the claimant's injuries.
The claimant has damages such as healthcare costs, income loss, and others. 
You could have a case if you were attacked at work, college, a hotel, or elsewhere, and your injury could have been prevented by adequate security measures.
Where in Alpharetta Do Negligent Security Incidents Happen?
Figures from the Bureau of Justice Statistics (BJS) show that negligent security incidents are particularly common at the following locations: 
Convenience stores
Shopping centers
Schools and colleges
Workplaces
Gas stations
Hospitals and care facilities
Playgrounds
Hotels 
Apartment complexes
Theme parks
This list is not exhaustive. Negligent security incidents such as attacks and assaults can potentially happen on any private or public property. 
The Consequences of Negligent Security
Some victims suffer from the tragic consequences of a negligent security attack or assault for the rest of their lives. According to the National Center for Biotechnology Information (NCBI), common injuries in assaults can include facial injuries such as hematomas, lacerations, and even fractures. Moreover, in violent attacks involving weapons, physical injuries can be fatal or cause a lifelong disability. 
However, many victims in negligent security incidents do not only suffer physically. The psychological effects of an attack can be devastating and potentially include:
Problems forming lasting relationships 
Reduced performance in school and at work
Depression
Post-traumatic stress disorder (PTSD)
Feeling fearful and anxious
Insomnia
Experiencing violence can change your entire life and cause physical, emotional, and financial havoc. Premises liability law provides victims with legal recourse if a property owner's negligence led to an incident. However, negligent security claims can be complex and challenging to litigate. Our firm's experienced negligence security lawyers can walk you through your legal options and fight for what you deserve. 
Who Could Be Held Liable for Negligent Security?
The party responsible for a property is generally liable when a negligent security incident occurs. In many cases, the responsible parties are property owners. However, the following parties, as well as others, could also be at fault and liable for negligent security: 
Landowners
Condominium and homeowners' associations
Property management
Retail store owners
Shopping mall management companies
Security companies
Managers of restaurants and bars
Managers of convenience stores and gas stations
Administrators of colleges and schools
Managers of nursing homes and assisted living facilities
Hotel management
Scroll down for more
Recent verdicts & settlements
How it works
It's easy to get started.
The Fee Is Free™. Only pay if we win.
Results may vary depending on your particular facts and legal circumstances.
Step 1

Submit
your claim

With a free case evaluation, submitting your case is easy with Morgan & Morgan.

Step 2

We take
action

Our dedicated team gets to work investigating your claim.

Step 3

We fight
for you

If we take on the case, our team fights to get you the results you deserve.
---
Client success
stories that inspire and drive change
Explore over 55,000 5-star reviews and 800 client testimonials to discover why people trust Morgan & Morgan.
Results may vary depending on your particular facts and legal circumstances.
FAQ
Get answers to commonly asked questions about our legal services and learn how we may assist you with your case.
Morgan & Morgan
What Is My Negligent Security Case Worth?

What your negligent security case could be worth will depend heavily on the facts of the incident and the severity of your injuries. While all negligent security cases are unique and it can be difficult to generalize, you could pursue a range of damages for any financial losses, injuries, and emotional anguish. Types of compensation recoverable could include:  

Medical bills and future medical costs
Wage loss
Repair or replacement of damaged or stolen property
Physical pain and anguish
Emotional distress
Disability

Depending on your negligent security case, you could receive additional damages. One of our negligence security lawyers in Alpharetta, GA, can calculate your damages and assess the potential worth of your case. 

Could I Sue if an Incident Occurred at a Public Property?

Potentially, yes, you could sue. Negligent security incidents can occur at many different types of premises, including public, private, and commercial properties. Public property lacking security can include:

Government offices
Airports
Public transport stations
Parking garages and parking lots

If you or a loved one came to harm due to a negligent security incident at a public property, you could potentially file suit against the government entity responsible. 
It is important to note, however, that public property is generally subject to different regulations and laws. 

In Georgia, there are certain exclusions, meaning a government entity may not be liable if you get hurt. Moreover, special time limits and rules apply to filing a suit against a local or city government in Georgia. Therefore, if you think that you have a case against the city of Alpharetta, consider contacting a negligence security lawyer immediately to find out about your options. 

Why Sue the Property Owner and not the Perpetrator?

Victims of a property crime can get justice in a criminal court. However, criminal proceedings generally will not provide victims with compensation for their losses and suffering. Therefore, the injured could sue an attacker personally for damages in a civil court. However, such a lawsuit may not bear fruit as the perpetrator may lack financial assets to compensate victims adequately.

Suing the responsible property owner, on the other hand, is generally the preferred choice and more likely to result in a settlement. Owners of properties typically have insurance policies that can offer a settlement to the victim in the event of a violent crime on the premises. Therefore, individuals have a better chance of recovery from the party responsible for the property rather than from the perpetrator of the crime.

How Do I Prove My Negligent Security Case?

Proving a negligent security case can involve a considerable amount of research and collecting evidence. Usually, you will have to prove that:

The defendant owned or leased the property in question
Crimes are foreseeable at or in the vicinity of the location
The defendant negligently failed to install or maintain adequate security measures 
The negligence caused the incident and your injuries
You have tangible damages and expenses as a result

If you got hurt in a negligent security attack or assault, you deserve justice and compensation. However, getting your due can involve dealing with complex legal issues. The defendant may claim that the crime was not foreseeable. You will have to prove the contrary with concrete evidence, such as crime statistics for the neighborhood. 

Having an experienced lawyer build your case can be crucial. A seasoned negligent security lawyer at Morgan & Morgan can leave no stone unturned in identifying and gathering the relevant evidence to prove your case. 

What Is the Time Limit for Filing a Negligent Security Case in Alpharetta?

The law in Georgia only gives you a certain amount of time for filing legal action. Negligent security is a type of personal injury lawsuit, generally allowing you two years to bring a suit against the responsible party in Alpharetta. The clock starts running down on the date of the crime and injury.  

Timing is an important factor when it comes to filing a personal injury lawsuit. While you do not want to file before you have reached maximum medical recovery from your injuries, filing too late can prevent you from recovering compensation. Seeking legal advice can help you determine the best timing for your lawsuit.

Can I Afford a Negligent Security Lawyer?

At Morgan & Morgan, we believe that every injured individual is entitled to professional legal representation, regardless of their financial situation. When you work with us, you pay nothing unless and until we win and you recover a settlement. 

Most negligent security lawyers work on a "no-win-no-fee" basis. However, some will charge their clients upfront for any court filing expenses and other incidentals. These can run into the hundreds and, in some cases, thousands of dollars. When you work with us, you do not have to worry about paying anything out of your own pocket. 

How We Can Help Victims of Negligent Security in Alpharetta

Handling a negligent security case can be tough. However, you do not have to struggle with this on your own. Morgan & Morgan's committed negligence security lawyers in Alpharetta, GA, can be by your side every step of the way.

Identifying All Liable Parties

Negligent security cases can involve a number of responsible parties, for example, a property owner, security firm, and others. We can determine all at-fault parties and potentially identify several avenues for seeking compensation. 

Assessing Your Damages Comprehensively

Knowing the worth of your case will be essential for negotiating a fair payout with the at-fault party's insurance company. We can calculate your past, present, and future expected damages accurately, helping to avoid an insurance company short-changing you.

Negotiating Aggressively for What You Deserve

Victims are often overwhelmed by haggling with insurers for every dollar, especially when still recovering. Morgan & Morgan's attorneys can handle all communication and negotiation, protecting your legal rights and fighting for a fair recovery payout. If the insurance company does not budge, your attorney can fight for what you deserve at trial.  

Importantly, having a tenacious negligent security attorney in your corner can give you peace of mind, reassurance, and a shoulder to lean on during a stressful time. 

The injuries and emotional scars from an attack or assault could haunt you for a long time. Do not let a careless property owner get away scot-free. 

Morgan & Morgan understands the difficulties victims of violent crimes might be facing after their ordeal. Our attorneys are here to help. Contact us now for a free assessment to determine whether you are entitled to compensation.
Scroll down for more
Load More