The Fee Is Free™. Only pay if we win.
America's Largest Injury Law Firm
Protecting Families Since 1988
$15 Billion+ Won
800+ Lawyers Nationwide
Free Case Evaluation
Tell us about your situation so we can get started fighting for you. We tailor each case to meet our clients' needs.
Results may vary depending on your particular facts and legal circumstances.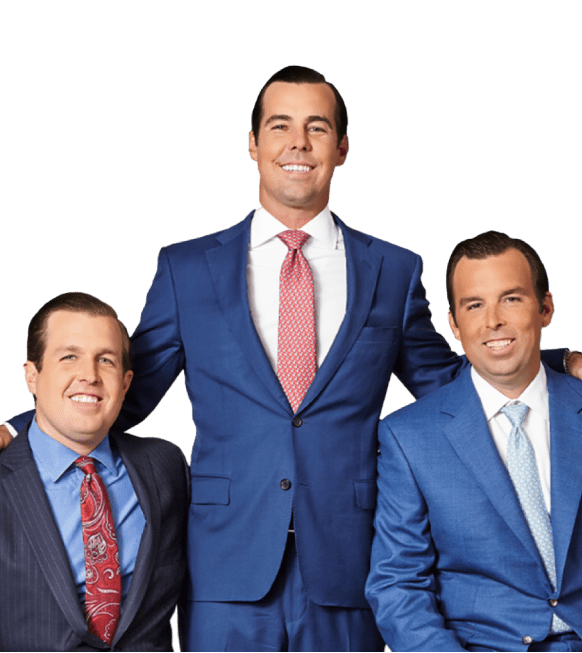 Birth Injury Lawyers in Alpharetta
Birth injuries result most commonly due to the natural forces that take place during labor and delivery. Many newborns suffer minor injuries during the birthing process, which heal without the need for any kind of treatment. However, nothing is more devastating for expectant parents than to learn their newborn suffered a traumatic and preventable injury. Although most traumatic birth injuries are rare, they can sometimes cause lifelong debilitating conditions when they do occur. An otherwise joyous event turns into a nightmare of uncertainty for the future of the child.
Unfortunately, CDC statistics show that about 7 of every 1,000 children born in the U.S. will experience some type of birth injury, many of which could have been prevented with appropriate care. While nothing can make up for the harm you or your baby were subjected to, our birth injury lawyers in Alpharetta can help to hold negligent medical caregivers accountable. We are committed to assisting families in getting the maximum compensation possible through civil litigation at Morgan and Morgan.
Contact us today for a free, no-obligation case evaluation.
Scroll down for more
Recent verdicts & settlements
How it works
It's easy to get started.
The Fee Is Free™. Only pay if we win.
Results may vary depending on your particular facts and legal circumstances.
Step 1

Submit
your claim

With a free case evaluation, submitting your case is easy with Morgan & Morgan.

Step 2

We take
action

Our dedicated team gets to work investigating your claim.

Step 3

We fight
for you

If we take on the case, our team fights to get you the results you deserve.
---
Client success
stories that inspire and drive change
Explore over 55,000 5-star reviews and 800 client testimonials to discover why people trust Morgan & Morgan.
Results may vary depending on your particular facts and legal circumstances.
FAQ
Get answers to commonly asked questions about our legal services and learn how we may assist you with your case.
Morgan & Morgan
What Are the Most Common Birth Injuries?

Head injuries - Head injuries are the most common birth injury, which can range from swelling and bruising of the scalp to brain damage which is often caused by a lack of oxygen. If a baby doesn't get sufficient oxygen for an extended period of time during labor, it can cause brain damage. Cerebral palsy is a form of brain damage. However, only a small number of cerebral palsy cases are linked to birthing complications.

Fractures - Bone fractures can happen when a baby has complications getting through the birth canal. Most frequently, the collarbone is broken if the baby's shoulder gets stuck or the baby is born breech.

Nerve damage - Nerve damage can occur during childbirth, most often to the face or the shoulder, which can lead to temporary or permanent paralysis.

Bleeding on the brain - In rare cases, a baby can experience bleeding on the brain during childbirth. Premature babies are more at risk, and bleeding of the brain can lead to seizures, lethargy, and difficulty feeding.

What Kind of Birth Injuries Can Happen to the Mother?

Maternal injuries can likewise have a negative impact on what should otherwise be a joyous time. While pregnancy carries inherent risks to the mother, medical errors that could have been prevented shouldn't be one of them. Medical errors can impact the life and health of the mother for years to come. If medical providers communicated better and listened to their patients, some maternal birth trauma could be avoided. Here are some of the most common birth injuries that can happen to mothers:

Uterine rupture - Medications to induce labor can cause the uterus to rupture, which can be life-threatening to the baby and the mother. If too much medication is given, the uterus is more likely to rupture because of powerful contractions. Mothers who have previously had a cesarean section are more prone to uterine rupture. When a uterine rupture happens, the contents of the uterus, including the baby, can spill into the mother's abdomen. Uterine ruptures can result in significant blood loss to the mother, and the baby can die from a lack of oxygen if not delivered quickly.

Vaginal tears - Painful tears in the skin or muscles, usually between the anus and the vagina, can occur when the baby is too large or in a breech position. Vaginal tears are not always preventable, but the risk can be decreased with proper medical guidance and interference.

Anal fissures - An anal fissure is a tear in the lining of the anus and is a common injury during delivery and afterward. However, the injury can be the result of medical negligence if the pregnancy is prolonged or if the forceps are used during delivery. Furthermore, an anal fissure can lead to infection if not diagnosed and treated appropriately.

Episiotomy - Sometimes, doctors cut the opening of the vagina a bit wider to allow the baby to come through easier. This procedure is known as an episiotomy. However, an episiotomy can cause worse tearing, even into the rectal tissues, and is only recommended when medically necessary. The impact of an unnecessary episiotomy can result in infection, painful sexual intercourse, fecal incontinence, and problems controlling bowel movements.

Cesarean sections - Although cesarean sections are sometimes necessary, the risk to the mother include infection, blood loss during and after delivery, reactions to anesthesia, blood clots, surgical injury, and increased risks during a future pregnancy.

Preeclampsia - Preeclampsia is pregnancy-induced hypertension, and failure to diagnose this condition can lead to the death of the baby and mother. Doctors must pay close attention to patients with preeclampsia and may recommend an early delivery depending on how far along the pregnancy is and the severity of the condition.

Anesthesia and epidurals - Many women will opt for some sort of pain relief during labor and delivery. However, when these drugs are given, doctors and nurses must closely monitor the mother's heart rate, blood pressure, and oxygen levels.

What Is Childbirth Negligence?

Injuries to a mother or child that could have been avoided may come down to medical malpractice. Obstetricians and gynecologists are in charge of the health of mothers and babies. When a mistake is made, the results can be catastrophic. Childbirth negligence occurs when a doctor or their staff makes a decision that a reasonably prudent doctor with similar experience in the field would not have made. Our birth injury lawyers in Alpharetta have seen cases where failure to supervise or monitor has led to harming the mother or child. In some instances, we've seen childbirth negligence arise from specific procedures performed or incorrect diagnoses.

Some of the most common lawsuits for childbirth negligence result from injuries such as:

Cerebral palsy
Erb's palsy
Herpes encephalitis
Shoulder dystocia

Cerebral palsy birth injury - This disability is one of the most common birth injuries that result in medical malpractice lawsuits. Cerebral palsy affects body movement, muscle tone, and posture. It is most often caused when the baby's oxygen supply is cut off. Cells in the baby's brain begin to die, which leads to the development of this disability. The severity of this condition varies and can cause anything from a mild limp and awkward movements to speech, vision, and cognitive issues and a lifetime confined to a wheelchair. When a child has cerebral palsy, it may not be diagnosed right away. Usually, a diagnosis is made before 24 months. Some early signs of cerebral palsy are seizures, overly stiff arms and legs, an inability to lift and control the head, and involuntary movements.

Caregiving for children with cerebral palsy can cause a financial crisis for many families. Although there is no way to "cure" cerebral palsy, some treatments to manage symptoms and increase the quality of life are recommended. These include physical therapy, occupational therapy, speech therapy, medication, and surgery.

Erb's palsy birth injury - When an infant's shoulder gets injured during the birthing process, this can lead to Erb's palsy (a form of brachial plexus palsy), which is a nerve condition. It can occur during a difficult birth or during a cesarean section. When a doctor decides to move the baby's head to make room for the shoulders to be born, the movement can cause the nerves to stretch or tear. Treatment for an Erb's palsy birth injury is recommended early on and may require surgery on the affected nerves and muscles to regain normal function of the arm and shoulder.

Herpes encephalitis birth injury - More than 30% of expectant mothers in the U.S. carry the herpes simplex virus, which can result in serious complications. Because of this, competent doctors should screen pregnant patients, manage maternal infections during pregnancy and childbirth, and treat newborns that are infected quickly. Babies born with HSV-2 (which can cause encephalitis) should be treated with medication to avoid brain damage, cerebral palsy, developmental delays, and disabilities. Early diagnosis of infection is crucial to prevent death.

Shoulder dystocia - This birth injury occurs when one or both of the baby's shoulders gets stuck in the birth canal during delivery. Although rare, it is a medical emergency. There is no way to predict this will occur until after the baby's head is born. Still, quick decisions must be made after diagnosis. Complications can include weakness and paralysis, fractures, Hunter's syndrome, and umbilical cord compression, which can cause brain injury or death. While many babies recover entirely, about 10% suffer permanent damage.

What Are the Consequences of Birth Injuries?

While a birth injury can be emotionally traumatic for families, it often requires expensive, long-term, and complicated care. Adding insult to injury, many parents find themselves gaslighted by healthcare professionals concerning what led to the birth injury when, in fact, it was because of their negligence. Something may have happened at any point during pregnancy, labor, or in the delivery itself.

Parents may be given the impression that the injury was unpreventable. However, suppose you have questions about your or your child's injuries. In that case, our birth injury lawyers in Alpharetta can help put the pieces together. Filing a medical malpractice lawsuit may be your only option for justice. However, it's crucial to begin this process before the Georgia statute of limitations is up. You have just two years from the date of injury to pursue legal action.

In Georgia, you also have an "affidavit of expert" requirement, which means a qualified medical expert must offer their sworn opinion that a negligent act had been committed by the health care professional in question. We have an extensive network of medical experts at Morgan and Morgan who can supply the necessary affidavit when evidence of negligence is found.

What Kind of Compensation Can My Family Get for a Birth Injury?

This is a common and practical question families ask about a birth injury. We understand that it's an emotional time, and you have a right to be angry. Still, you may also be struck by how quickly the bills are adding up. Compensation relies on a wide variety of factors, but the average jury verdict can result in a $1-2 million award. The primary factor in settlements and awards is the severity of the injury. Severe injuries require more medical care, and victims are subjected to more pain and suffering. Fortunately, our birth injury lawyers in Alpharetta can work closely with you and our experts to determine how much your claim is worth and fight to ensure you get it. We may enlist the help of special education, rehabilitation, vocational, medical, and economic experts to come up with a fair figure.

We understand that you need to focus on yourself and your child after a birth injury, not be stressed about legal issues. We will handle all aspects of your birth injury lawsuit so you can concentrate on what matters most. No stone will be left unturned in our pursuit of justice for you and your family. Contact us today for a free case evaluation. If we don't win, you don't pay.
Scroll down for more
Load More