The Fee Is Free™. Only pay if we win.
America's Largest Injury Law Firm
Protecting Families Since 1988
$15 Billion+ Won
800+ Lawyers Nationwide
Free Case Evaluation
Tell us about your situation so we can get started fighting for you. We tailor each case to meet our clients' needs.
Results may vary depending on your particular facts and legal circumstances.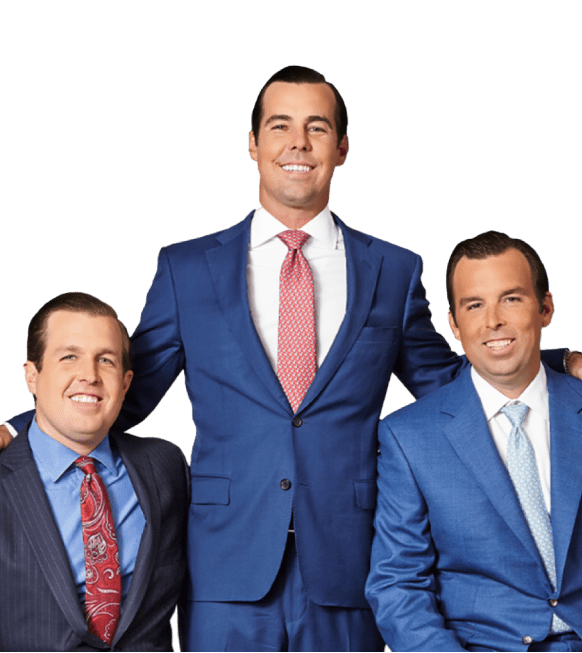 Best Medical Malpractice Lawyer in Alpharetta
Having to undergo medical treatments and procedures can be painful, frightening, and emotionally draining. However, when we put our lives into the hands of a doctor, we do so in the hope of getting better and not worse. Suffering a further injury or aggravating a condition due to the carelessness or recklessness of a medical professional in Alpharetta can be life-changing and financially devastating.  
If you believe that you or a loved one suffered harm due to medical negligence, you may be wondering where you can find the best medical malpractice lawyer in Alpharetta. Our medical malpractice lawyers are committed to helping injured victims receive the compensation they need and deserve to recover and get on with their lives. Start the process of getting justice today and contact us to schedule a free case review.
Take Action to Find the Best Medical Malpractice Attorney 
It can be tough to know where to find the best medical malpractice lawyer in Alpharetta. However, with a little homework and research, you will be able to come up with a few names to schedule consultations with. In the first instance, ask friends and family members for help. Perhaps someone you know has worked with a great medical malpractice lawyer before and has a recommendation. 
In addition to word-of-mouth, try a simple Google search for medical malpractice lawyers in the Alpharetta area. Make sure to collect at least a handful of names for your list of potential attorneys. The next step will be scheduling free consultations to find out who is the best attorney or law firm for you.
Getting to Know Your Alpharetta Medical Malpractice Lawyer
Scheduling free consultations can be an excellent way to discover more about your potential attorney and law firm. While experience and knowledge are vital, you will also want to work with an approachable and personable attorney. Make sure to ask questions about the attorney's experience with malpractice cases. If they are successful and have a great track record, they will be happy to talk about it. A good lawyer will answer your questions diligently and address your concerns openly and honestly. 
What Makes an Excellent Medical Malpractice Attorney? 
The best medical malpractice lawyers in Alpharetta are specialists who know their field well. Medical malpractice is a complex and challenging practice area and demands a great deal of knowledge and tenacity from a lawyer. They must be well versed in legal and medical issues to advocate for their clients successfully. A good lawyer will also be well connected in the medical field and can draw on respected experts to testify in court.
It is important to note that a reputable medical malpractice attorney generally does not charge their clients upfront attorney's fees. Medical malpractice cases can be lengthy and costly to litigate. An established lawyer and law firm should have the resources to see litigation through to the end and only collect their fee if and when you win. 
Do You Have a Medical Malpractice Case?
Medical malpractice is endemic in the U.S. According to Johns Hopkins University, malpractice is a leading cause of death in this country, third only to heart disease and cancer. However, take note that not all medical errors automatically qualify for a medical malpractice lawsuit.
To have a claim, the patient needs to prove that a medical professional or institution failed to adhere to the commonly accepted standard of medical care. Further, it must be shown that:
A doctor and patient relationship existed (duty of care)
The doctor or other medical professional breached their duty 
The patient has damages as a direct result of the breach 
A medical malpractice attorney from our firm can assess your case and determine whether you have legal recourse.
Examples of Medical Malpractice 
Medical malpractice cases can arise in various care settings and numerous circumstances such as during surgery, aftercare, diagnosis, and others. Common examples of medical malpractice can include:
Surgery Mistakes
Things can go wrong during an operation even if medical staff act prudently. However, if an error occurs due to the negligence of doctors, nurses, or other staff, a patient could potentially sue. Examples of negligence can include:
Wrong-site surgery
Mixing up patients
Anesthesia errors 
Leaving equipment inside the body of the patient
Using non-sterile equipment 
Failing to monitor a patient's vital signs
Misdiagnosis and Late Diagnosis
Misdiagnosis or late diagnosis can cost lives. In some cases, doctors misdiagnose heart attacks as acid reflux or do not detect cancer until a patient has been to the doctor's office several times. Misdiagnosis or late diagnosis can prove fatal or shorten a patient's life expectancy considerably. A wrong diagnosis can also lead to a patient taking incorrect medication, potentially resulting in unnecessary side effects and further harm.
Birth Injuries
Labor and delivery can put a great deal of stress on both mother and child. Even in a relatively uneventful birth, medical professionals sometimes have to make quick decisions to prevent harm. However, if a doctor hesitates too long in an emergency, uses instruments inappropriately, or makes another gross error, a baby could die or suffer lifelong consequences. Preventable birth injuries can include but are not limited to:
Brain damage due to lack of oxygen
Head injuries from inappropriate use of instruments
Fractures and spinal injuries from applying excessive force
A permanently disabled child may require around-the-clock care and assistance with daily tasks for the rest of their lives. The emotional trauma and financial cost of a birth injury can be immeasurable. Our medical malpractice lawyers could help you hold the responsible party accountable and fight for appropriate funding for your child's present and future needs.
Hospital Infections 
If you are unwell or recovering, the last thing you need is an infection. Hospital-acquired infections can be unpleasant at best and deadly at worst, particularly for patients in an already weakened state. Dangerous and potentially life-threatening hospital-acquired infections can include, among others:
Sepsis
Methicillin-resistant Staphylococcus aureus (MRSA)
Respiratory conditions such as influenza and Covid19
Surgery wound infections
Norovirus 
Medical staff can avoid infections by practicing simple hygiene measures such as good hand hygiene, meticulous wound care, and quarantining patients with virulent diseases. 
Since there can be many other types of medical malpractice, you should seek legal advice for your particular situation. One of our medical malpractice attorneys can walk you through your options.
Compensation in Alpharetta Medical Malpractice Lawsuits 
While every medical malpractice claim is different, harmed individuals can potentially pursue a wide variety of damages, including so-called "general damages" and "special damages". Examples of general damages are:
Pain and suffering
Reduced life enjoyment
Loss of future earning capacity
Special damages are generally easier to quantify than general damages as they and can include: 
Medical bills
Future medical costs
Lost wages
Out-of-pocket expenses
If an individual passes away due to medical malpractice, their family and heirs could also recover compensation such as funeral expenses, lost income and benefits from the deceased, and others. 
Scroll down for more
Recent verdicts & settlements
How it works
It's easy to get started.
The Fee Is Free™. Only pay if we win.
Results may vary depending on your particular facts and legal circumstances.
Step 1

Submit
your claim

With a free case evaluation, submitting your case is easy with Morgan & Morgan.

Step 2

We take
action

Our dedicated team gets to work investigating your claim.

Step 3

We fight
for you

If we take on the case, our team fights to get you the results you deserve.
---
Client success
stories that inspire and drive change
Explore over 55,000 5-star reviews and 800 client testimonials to discover why people trust Morgan & Morgan.
Results may vary depending on your particular facts and legal circumstances.
FAQ
Get answers to commonly asked questions about our legal services and learn how we may assist you with your case.
Morgan & Morgan
What Is the Average Payout for Medical Malpractice?

No two medical malpractice cases are the same, making it impossible to determine the average worth of a case. However, it is not unusual for a medical malpractice settlement to reach seven figures. Most damages recoverable are intended to reimburse the victim for the emotional, physical, and financial consequences of the medical error. 

In cases where medical malpractice caused catastrophic or permanent injuries, for example, an operation on the wrong patient or wrong organ, damages intended to compensate for pain and suffering can be high. An individual who was significantly harmed, for example, by a permanent disability or shortening of their life expectancy, is likely to recover higher payouts than a patient suffering temporary effects. A medical malpractice lawyer from our firm can assess your case and provide you with a rough figure of what your case could be worth.

What Is the Standard of Care in Medical Malpractice?

When litigating a medical malpractice case, the term "standard of care" is of importance. To have a case, the patient must prove that the medical professional or institution failed to deliver an acceptable standard of care expected in a similar situation.  Standard of care describes the type and level of care that another competent medical professional would have provided under the same circumstances.

Since medical subjects can be highly complex, expert medical witness testimony is typically required for proving that the standard of medical care provided was inadequate. 

How Much Time Do I Have for Filing a Medical Malpractice Case?

In Alpharetta, Georgia, harmed patients generally have to file a medical malpractice case within two years of their injury, as per the Georgia Statute of Limitations 9-3-71. However, if you think you have a medical malpractice case, consult with an attorney as soon as possible, as certain factors could extend or shorten the deadline for filing a medical malpractice lawsuit.

Do I Need an Attorney for a Medical Malpractice Case?

It is always advisable to get professional legal help and representation when filing any lawsuit. However, while some personal injury cases could potentially be handled by the harmed individual, medical malpractice tends to involve complex legal and medical issues and can be tricky to litigate. In most cases, victims of medical malpractice lack the legal and medical knowledge required to represent themselves.

Moreover, victims must stringently follow the correct procedures for filing a medical malpractice case. Making a simple mistake on any court filing documents, or missing a deadline, could result in your case being thrown out at the first hurdle. Consider also that medical malpractice lawsuits usually require expert testimony from several medical expert witnesses. Therefore, before taking any action, consider speaking to a medical malpractice attorney to determine whether you have a strong case and which steps you need to take. 

Can Any Personal Injury Lawyer Handle a Medical Malpractice Case?

In theory, any personal injury lawyer could handle a medical malpractice case. However, you would do yourself a disservice to hire the next best personal injury attorney to handle your medical malpractice lawsuit. 

Medical malpractice cases tend to be highly challenging. A suitable attorney should have experience dealing with medical issues and be able to draw on a pool of expert medical witnesses. When you are looking to find the best medical malpractice lawyer in Alpharetta, we recommend selecting an attorney that specializes in medical malpractice cases and has a successful track record of handling these complex cases. 

How Can a Medical Malpractice Attorney in Alpharetta Help Me?

An excellent medical malpractice lawyer can handle your case from beginning to end while you are free to concentrate on your health and well-being. Practical ways in which your attorney could advance your case can include: 

Providing legal advice and guidance
Liaising with your medical providers and obtaining vital medical records
Providing expert witnesses to prove your case
Negotiating an out-of-court settlement 
Presenting your case to a jury in the strongest terms

A medical malpractice lawyer can provide you with peace of mind and fight for the payout you need to continue medical treatments and live as comfortably as possible after your ordeal.

Contact an Alpharetta Medical Malpractice Attorney Today

Medical malpractice victims usually have to deal with immense physical and emotional suffering due to avoidable negligence. We understand that no amount of compensation can give you your health back. However, getting your due can help with the financial fallout of an avoidable injury. When medical bills and other expenses stack up, you need to know where to find the best medical malpractice lawyer in Alpharetta.

Do not let a negligent doctor or hospital get away with hurting you and potentially harming other patients in the future. Morgan & Morgan has your back. We have been defending the rights of patients for decades and have the resources to stand up to powerful doctors, hospitals, and their teams of lawyers. Contact us now for free legal advice by calling (877) 537-0246 or filling in our online form.
Scroll down for more
Load More