The Fee Is Free™. Only pay if we win.
America's Largest Injury Law Firm
Protecting Families Since 1988
$15 Billion+ Won
800+ Lawyers Nationwide
Free Case Evaluation
Tell us about your situation so we can get started fighting for you. We tailor each case to meet our clients' needs.
Results may vary depending on your particular facts and legal circumstances.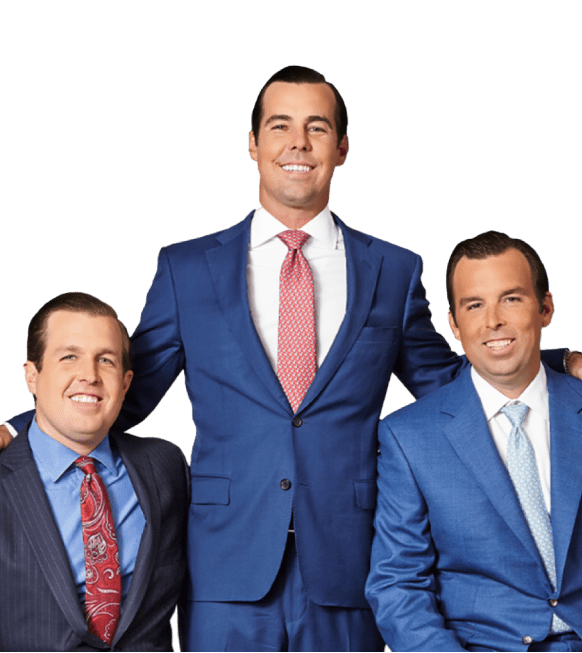 How to Find the Best Wage and Hour Lawyers in Alpharetta, GA
Employees deserve to be paid fairly for their work. When a worker is not adequately compensated or they are treated unfairly, they may have cause to pursue legal action.
 
U.S. companies are subject to many worker protection regulations. These important statutes and standards ensure that laborers receive fair treatment by employers.
 
Unfortunately, some companies attempt to increase their profits by skirting these regulations. In cases like this, employees may not receive reasonable or adequate payment for the important work that they have done.
 
If you have been underpaid, denied overtime payment, or experienced another type of wage theft, do not wait. It is important to speak with a skilled legal professional to pursue compensation for the unfair treatment you have experienced.
 
When you are looking for the best wage and hour lawyers in Alpharetta, GA, reach out to the team at Morgan & Morgan. Our accomplished legal team has plenty of experience with cases involving employment and wage-related issues.
The Fair Labor Standards Act
In most situations, workers exchange hours of their time for their employer's money. But this relationship can become complicated, especially given wage and hour laws.
 
The most noteworthy and significant law that details the rights of workers is the federal Fair Labor Standards Act (FLSA). This piece of legislation was passed into law in 1938.
 
Following the Great Depression, many companies and employers treated workers terribly. They forced them to work in unsafe conditions and for unreasonably long hours.
 
In response to various fair labor movements, the United States federal government passed the FLSA. The FLSA details the following important worker regulations:
The standard 40-hour work week
The federal minimum wage
Overtime payment requirements
Restrictions on the use of children as workers
Over the years, many expansions have been added to the FLSA. However, not all employees are covered by this important piece of legislation.
 
For instance, these regulations only apply to companies engaged in commerce across state lines or with annual sales of over $500,000. 
 
Because of the increasingly interconnected nature of business, most companies qualify for engaging in interstate commerce. So the Fair Labor Standards Act covers most employees in the United States today.
 
It is worth noting that workers classified as "independent contractors" or "consultants" are not covered by the FLSA. 
 
If you believe that your employer has treated you unfairly or underpaid you for your labor, speak with an attorney. The Morgan & Morgan wage and hour lawyers in Alpharetta, GA can handle any type of worker protection case.
Unpaid Wage Cases
The laws surrounding required worker payments can be complex. In many cases, federal and state laws supplement one another.
 
If a business or company has not provided adequate pay for the work you have done, you may be entitled to financial recovery. In fact, you may be owed more than the pay you were initially due.
 
The failure to pay adequate wages or overtime payments is known as "wage theft." Unfortunately, wage theft is much more common than it should be.
 
Unscrupulous employers sometimes purposefully engage in wage theft to increase their own profits and outsource their costs. When this happens, workers deserve justice.
 
When you contact accomplished wage and hour lawyers in Alpharetta, GA, you can seek the money you earned and additional penalties. 
 
The trusted attorneys had Morgan & Morgan can handle any type of wage claim. Some of the most common types of wage claims include cases involving:
Failure to Pay Minimum Wage
The United States federal minimum wage is set at $7.25 per hour. Although some states have increased the minimum wage, Georgia is not one of them.
 
Still, employees that are cheated out of their wages deserve compensation. Workers who operate on tips or daily pay rates are at an increased risk for this type of wage theft.
Exemption Misclassification
Some workers are exempted from many federal payment regulations, including overtime. In these cases, employees are not entitled to a higher hourly rate when they work over 40 hours a week.
 
Sometimes, employees are misclassified as "exempt." This may be the result of an ignorant employer or a business attempting to cut costs.
 
For example, some employers change workers' job titles without changing their duties to avoid paying overtime. This is illegal. Employees can bring a wage claim for this type of theft.
Misclassification of Employees as "Independent Contractors"
Independent contractors are technically self-employed. They usually work based on discrete contracts for other businesses and do not qualify for overtime pay.
 
However, dishonest companies sometimes classify employees as "independent contractors" to avoid worker protection requirements. 
Failure to Pay for Hours Worked
Any time that you spend working to the benefit of your company or employer is labor. Workers should not be expected to give their own time freely to any business or employer.
 
This is true even if you are not located at the workplace when you are doing work. Many employers will attempt to increase their profits by stealing time from employees.
 
For example, companies may fail to pay workers for the time that they are:
Checking email or reading messages from outside of the office
Turning on work equipment and computers
Undergoing certain types of security checks
Working during required meal breaks
Attending professional training or safety classes
Taking short breaks that are required by law
If your employer is not accurately tracking the time that you work, they may be stealing from you. If you have been cheated out of the pay that you earned, contact wage and hour lawyers in Alpharetta, GA.
Tip Pooling
Some employees are partially paid through tips. This is usually the case for workers in the service industry. 
 
Tip pooling happens when these employees are required to divide tips among non-tipped workers. This decreases the amount of pay that tipped employees receive and is therefore unfair.
 
As a result of tip pooling, some employees may make less than the federal minimum wage requirement. If your employer engages in tip pooling, speak with a legal professional about your options.
Failure to Pay Overtime
Georgia does not have specific state-level overtime pay requirements. Because of this, employees in Georgia must adhere to federal regulations regarding overtime.
 
Employees who are protected by the FLSA are entitled to time-and-a-half pay for all hours worked beyond the 40-hour work week.
 
It is important to note that overtime hours must be calculated on a weekly basis. Some unscrupulous businesses average workers' hours across multiple weeks.
 
For instance, suppose an employee works 50 hours one week and 30 hours the next week. Even though the worker has averaged 40 hours a week, they still worked 10 hours of overtime.
 
The employer is required to provide overtime pay for those 10 hours. Failing to do so is an example of stealing money from the worker.
The Prevalence of Wage Theft
These are only a few examples of the ways in which employers can steal labor, time, and money from their workers. Tightfisted businesses may also fail to:
Pay for accrued time off in accordance with the law
Pay for travel time related to the employee's job function
Unfortunately, wage theft is very common and it is almost never prosecuted criminally. According to some research, more than $8.6 billion a year is stolen from workers by their employers.
 
If you have experienced wage theft from your employer, it is important to hold them accountable. An accomplished labor attorney can help you to determine the best path forward.
 
Consult with knowledgeable wage and hour lawyers in Alpharetta, GA. The legal professionals at Morgan & Morgan can help you to explore all of your options.
 
You may be able to file a lawsuit to recover the wages you are owed, along with other damages. However, other options may be available to you, as well. For instance, you may be able to file a complaint with the Georgia Department of Labor.
 
No matter what the circumstances of your case may be, the accomplished legal team at Morgan & Morgan can help. We know what it takes to protect the rights of Georgia's workers and we will work tirelessly for you.
Scroll down for more
Recent verdicts & settlements
How it works
It's easy to get started.
The Fee Is Free™. Only pay if we win.
Results may vary depending on your particular facts and legal circumstances.
Step 1

Submit
your claim

With a free case evaluation, submitting your case is easy with Morgan & Morgan.

Step 2

We take
action

Our dedicated team gets to work investigating your claim.

Step 3

We fight
for you

If we take on the case, our team fights to get you the results you deserve.
---
Client success
stories that inspire and drive change
Explore over 55,000 5-star reviews and 800 client testimonials to discover why people trust Morgan & Morgan.
Results may vary depending on your particular facts and legal circumstances.
FAQ
Get answers to commonly asked questions about our legal services and learn how we may assist you with your case.
Morgan & Morgan
Can My Employer Legally Retaliate Against Me for Filing a Wage and Hour Claim?

No. It is not legally permitted for businesses to retaliate against their employees for a wage and hour claim. 

Retaliation can take many forms. It may include demoting or firing employees, cutting work hours, assigning undesirable tasks, or reducing job functions. In some cases, employers provide dishonest and negative work reviews to retaliate against employees.
 
If your employer has retaliated against you, you have options. You may be able to file a retaliation lawsuit against the business or employer. 
 
Workers should not have to worry that they will be retaliated against for seeking fair and honest pay.
 
At Morgan & Morgan, we believe that all employees deserve just treatment and guaranteed protection. That is why we fight hard for the rights of workers in Georgia.

How Much Is My Wage-Related Case Worth?

There is no single answer for the value of a wage-related lawsuit. Each case is unique. 
In most hour and wage claims, workers can pursue any wages that they earned but were not paid. Through a wage theft lawsuit, employees can seek any wages that were unfairly denied during the prior two years.
 
If the worker can show that their employer broke the law intentionally, they may be able to recover compensation for the prior three years. Other federal and state regulations may result in additional penalties or damages.
 
To discuss the value of your case, contact Morgan & Morgan. Our experienced legal experts know how to accurately estimate the value of any work-related claim.

Morgan & Morgan Will Fight for You

When you need the best legal representation available in Georgia, contact the firm at Morgan & Morgan. Since our founding in 1988, we have successfully represented clients nationwide.
 
We boast over 900 trial-ready attorneys across the country. Our team has the experience and specialized knowledge to effectively pursue compensation in your case.
 
Our lawyers have claimed more than a million successful verdicts and settlements. As a result, Morgan & Morgan has recovered over $15 billion in compensation for our clients.
 
Do not allow your employer to deny you the wages that you have earned. Complete the contact form on our website to arrange a no-cost case evaluation today. Let Morgan & Morgan recover the money that is rightfully yours!
Scroll down for more
Load More