Overtime Attorneys in Georgia
The Fee Is Free™. Only pay if we win.
America's Largest Injury Law Firm
Protecting Families Since 1988
$15 Billion+ Won
800+ Lawyers Nationwide
Free Case Evaluation
Tell us about your situation so we can get started fighting for you. We tailor each case to meet our clients' needs.
Results may vary depending on your particular facts and legal circumstances.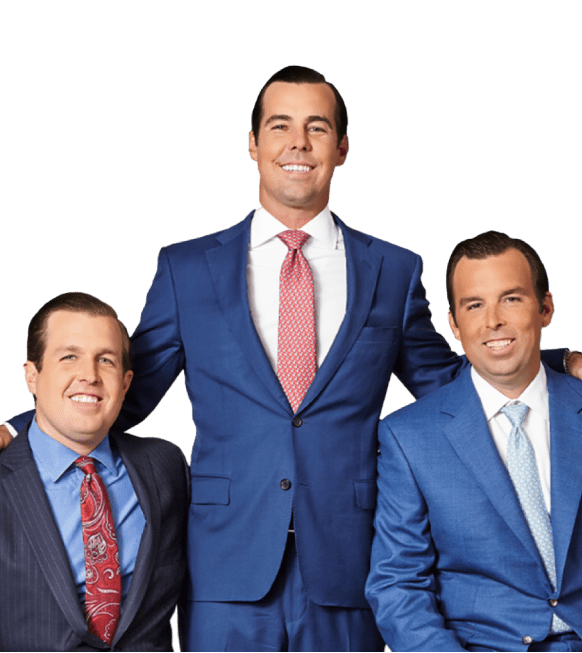 Georgia Overtime Attorneys
You expect to receive fair pay for your efforts whenever you work for an employer. If your employer asks you to work more than 40 hours per week, they may owe you overtime compensation. However, some employers break the law, whether their actions are accidental or intentional. 
Most workers in Georgia are entitled to the federal minimum wage, currently set at $7.25 per hour. 
If an employer doesn't meet the requirements for complying with the federal minimum wage, employees may earn the Georgia state minimum wage of $5.15 per hour. Workers who exceed 40 hours of work per week must receive time-and-a-half for each additional hour. 
If you believe your employer isn't paying you according to the law, it's time to take action. You should receive fair pay for a fair day's work. To find out whether you have a case against your employer, schedule a free case review with overtime attorneys in Georgia at Morgan & Morgan.
Scroll down for more
Recent verdicts & settlements
Results may vary depending on your particular facts and legal circumstances.
Scroll down for more
Results may vary depending on your particular facts and legal circumstances.
How it works
It's easy to get started.
The Fee Is Free™. Only pay if we win.
Results may vary depending on your particular facts and legal circumstances.
Step 1

Submit
your claim

With a free case evaluation, submitting your case is easy with Morgan & Morgan.

Step 2

We take
action

Our dedicated team gets to work investigating your claim.

Step 3

We fight
for you

If we take on the case, our team fights to get you the results you deserve.
---
Client success
stories that inspire and drive change
Explore over 122,576 5-star reviews and 800 client testimonials to discover why people trust Morgan & Morgan.
Results may vary depending on your particular facts and legal circumstances. Based on Select nationwide reviews
FAQ
Get answers to commonly asked questions about our legal services and learn how we may assist you with your case.
Morgan & Morgan
How Georgia Wage Laws Work

It's natural for a Georgia employee to have concerns about minimum wage and overtime eligibility. Here are the basics of minimum wage and overtime laws in Georgia.

Minimum Wage

Georgia wage laws can be confusing. The state has its own minimum wage of $5.15 per hour, while the national minimum wage is $7.25 per hour. Georgia employers must comply with the federal minimum wage unless they meet certain exceptions. 

Only companies with less than $40,000 in annual revenue, a domestic worker, or fewer than five employees are subject to the lower Georgia minimum wage of $5.15. Individuals who own farms and employ farm labor do not have to comply with the national minimum wage either.

Employees whose earnings primarily come from tips, like restaurant servers, must receive a minimum wage of $2.13 per hour. If the tips they earn and their regular pay do not meet the minimum wage requirements, the employer must pay the difference for each hour worked.

If you're not sure whether the national minimum wage or the Georgia minimum wage applies to your case, overtime attorneys in Georgia can help you set the record straight.

Overtime Laws

Workers in Georgia expect overtime when they exceed 40 working hours per week. Unlike the laws governing minimum wage, there are no state requirements for overtime pay. Thus, the national laws concerning overtime apply to all workers.

Under national law, employers must pay their workers time-and-a-half for each hour they work that exceeds the 40-hour threshold over seven days. 

Only individuals who receive a salary of at least $684 per week and work in certain positions as executives, administrators, professionals, or computer employees are exempt from the requirements.

Consider a mechanic who earns a wage of $12 per hour. The mechanic works 50 hours over seven days, and their employer must comply with national wage laws. Their base salary is $480, and their ten hours of overtime earnings are $180, for a total paycheck of $660 for the week. 

The mechanic's overtime is equal to time-and-a-half for each hour worked past the 40-hour threshold. Thus, they'll earn $18 per hour for the extra ten hours worked.

Remember that most salaried workers aren't entitled to overtime pay. For instance, an accountant with a $50,000 annual salary can't receive overtime since their weekly wage rate exceeds $684. 

If you don't believe your employer is fairly paying you for your work, contact overtime attorneys in Georgia at Morgan & Morgan.

What to Do if Your Employer Isn't Paying You Properly

If you believe there's a discrepancy in your pay, attempt to discuss the issue with your employer. It's not uncommon for payroll accountants to unknowingly make errors in your paycheck. Sometimes, discussing the problem is enough to resolve it effectively and allow you to recoup your lost wages.

Problems may arise if your employer disagrees with your findings. They may not completely understand the laws concerning overtime.

In the worst cases, employers intentionally underpay their workers to save costs, believing the employees won't do anything to rectify the issue. 

If you've attempted to address the issue with your employer and they refuse to take action, it's best to seek the advice of overtime lawyers in Georgia. An overtime lawyer can review your employment circumstances and the hours you've worked and compare them to Georgia and national laws. 

If your lawyer finds that you haven't been paid fairly, they'll represent you in a case against your employer. 

Once a lawyer gets involved, employers tend to become more amenable to resolving the issue. They know that the attorney has examined the circumstances and found potential violations. Rather than attempt to battle it out in court, they'll likely pay you what you are due.

Cost of Overtime Violations

The Department of Labor will fine employers who do not comply with overtime laws.

If you file a complaint with the Department of Labor, they'll investigate your case based on the evidence. If they find that your employer is not accurately paying you, they'll identify the amount due and require that the employer pay it. Workers may also receive damages for their losses equal to unpaid wages. 

Sometimes, the Department of Labor will investigate organizations that violate national wage laws. They'll review the company's pay practices and other employees' paychecks in their investigation. 

If the Department of Labor finds wage issues for other employees, they may pursue action against the employer. Measures can include fines, penalties, or lawsuits.

No employer wants to be on the wrong side of the law. Fines and penalties can add up quickly, and in severe cases, the employer may be subject to legal action. 

Pursuing a lawsuit against your employer may be enough to stop them from illegal practices and ensure that they are paying everyone fairly, including you.

Exemptions From Overtime Law

Certain types of employees are not entitled to overtime under national law. Administrative workers, executives, professionals, computer workers, and outside sales representatives are exempt from overtime as long as they receive at least $684 per week. Descriptions of exempt workers appear below.

Administrative Workers

An administrative worker is responsible for managing the operations of a business or providing support to senior leadership.

While an administrator may receive a salary, their earnings must be at least $684 per week to qualify for an overtime exemption. Typical job titles of an administrative worker include business manager, executive assistant, and administrative coordinator.

Executives

Executives are responsible for overseeing the entirety of a business or specific subdivisions within it. They must have responsibility for managing at least two full-time individuals and have the authority to hire or fire others. If they cannot hire, fire, or promote others, other individuals must pay attention to their recommendations. 

Professionals

There are two types of professional exemptions: those who work in a learned profession and those who are creative. 

A learned professional pursues advanced education or certification to work in their field. Doctors, scientists, nurses, and accountants usually meet a learned professional exemption requirement.

A creative professional primarily does work requiring imagination, originality, or talent. Actors, writers, and inventors commonly fall into this category.

All professionals must receive a base salary of at least $684 per week to meet the requirements for an overtime exemption.

Computer Workers

A computer worker works with colleagues or customers to resolve computer issues. They may design computer programs, test codes, or modify systems to meet specific requirements. Standard job titles of a computer worker include computer systems analyst or computer programmer. 

To be exempt from overtime, computer employees must earn at least $684 per week or $27.63 per hour.

Outside Sales Representatives

Outside sales reps typically earn their pay via commissions from customers and clients. They regularly travel outside the employer's base location to meet with potential customers. Their duties must be entirely sales-related.

There is no base salary requirement for an outside sales professional to be exempt from overtime. Instead, the Fair Labor Standards Act (FLSA) defines their duties and determines whether they meet the requirement for an overtime exemption.

If you're not sure whether you qualify for an overtime exemption based on the categories above, it's best to seek assistance from overtime attorneys in Georgia. An overtime attorney at Morgan and Morgan can examine your role and responsibilities to find out whether you're exempt from overtime pay.

How Long Do I Have to File an Overtime Lawsuit in Georgia?

The statute of limitations for seeking back pay on wage discrepancies in Georgia is two years, unless your employer acted willfully in their actions. If your employer knowingly withheld your overtime money, you may wait up to three years to file a lawsuit.

You can still file a lawsuit if you don't realize your employer has been underpaying you for more than two years. However, you'll only be able to collect back wages for the two years, not the entire time you were underpaid.

For instance, assume that your pay discrepancies go back to January 1, 2017. You decide to file a lawsuit on March 1, 2022. If you win your claim, your employer will owe you all unpaid wages between March 1, 2020, and March 1, 2022. You won't be able to collect any amounts due before March 1, 2020.

How Much Is My Overtime Case Worth?

Every case is different. Generally, you can collect the difference between your paycheck and the amount due for the prior two years before filing suit. You may also claim damages for an amount equal to your unpaid wages. 

We can request that your employer pays for your legal expenses so that you receive the entire amount due to you.

Can My Employer Fire Me for Filing a Lawsuit?

It is illegal for your employer to take any adverse action against you if you decide to consult with an attorney or file a claim against them. Such actions are considered retaliation, and the FLSA protects employees who seek to correct their employer's wrongs. 

Overtime attorneys in Georgia can help you with your case to determine the appropriate steps to take.

Morgan & Morgan: Overtime Attorneys in Georgia

When people suffer violations of their rights, they need to contact experienced attorneys who can help them with their claims. 

Morgan and Morgan is the nation's largest personal injury law firm. We help thousands of people recover damages related to many types of infractions, including violations of wage laws. 

Contact us today to schedule a free case consultation with our team.
Scroll down for more
Load More