The Fee Is Free™. Only pay if we win.
America's Largest Injury Law Firm
Protecting Families Since 1988
$15 Billion+ Won
800+ Lawyers Nationwide
Free Case Evaluation
Tell us about your situation so we can get started fighting for you. We tailor each case to meet our clients' needs.
Results may vary depending on your particular facts and legal circumstances.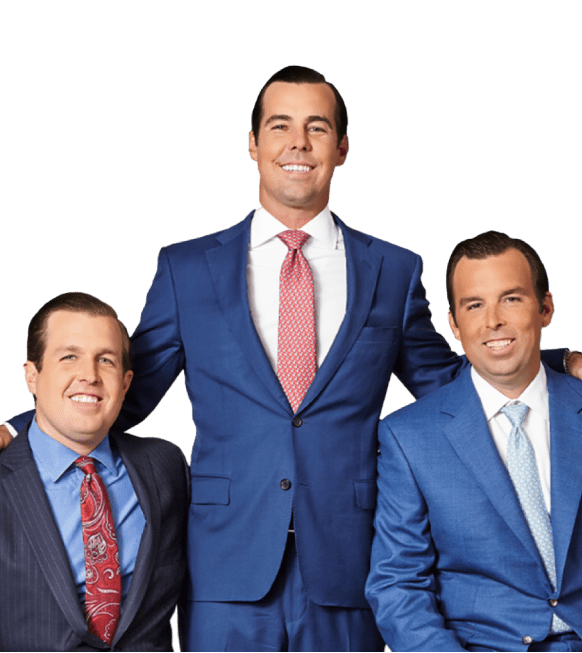 Savannah Car Accidents
Savannah, a city known for its history and Southern charm, is experiencing something of an economic renaissance. Tourists have long flocked to Savannah to experience the city's architecture, coastal landscapes, Spanish moss draped oak trees, and iconic fountains. But Savannah today is far more than a tourist attraction. It's drawing a large number of new residents and businesses that have the city poised for major change. 
Savannah is one of the fastest growing areas in Georgia. The Port of Savannah is now among the top-five busiest ports in the country. Along the riverfront, there's a billion dollars of development happening. Manufacturing, tourism, ports and logistics, and a thriving cultural scene are all contributing to people flocking to Savannah. But with this growth comes some growing pains, like more traffic. Congestion, truck traffic, and pedestrian-involved accidents are all on the rise in Savannah. 
Savannah car crashes can lead to significant injuries that require hospitalization, surgery, rehab, and insurance claims. A car crash can keep you out of work for an extended period and make your day to day life challenging. There's never a good time to be in a car accident, but getting the right help can make all the difference in your claim. At Morgan & Morgan, our goal is simple: we want to make sure you're treated fairly, compensated fully, and back on your feet as fast as possible. 
If you were in a car accident, let America's largest injury firm take care of you. Call or contact us today for a free Savannah car accident case review. 
Scroll down for more
Recent verdicts & settlements
Results may vary depending on your particular facts and legal circumstances.
Scroll down for more
Results may vary depending on your particular facts and legal circumstances.
How it works
It's easy to get started.
The Fee Is Free™. Only pay if we win.
Results may vary depending on your particular facts and legal circumstances.
Step 1

Submit
your claim

With a free case evaluation, submitting your case is easy with Morgan & Morgan.

Step 2

We take
action

Our dedicated team gets to work investigating your claim.

Step 3

We fight
for you

If we take on the case, our team fights to get you the results you deserve.
---
Client success
stories that inspire and drive change
Explore over 122,576 5-star reviews and 800 client testimonials to discover why people trust Morgan & Morgan.
Results may vary depending on your particular facts and legal circumstances. Based on Select nationwide reviews
FAQ
Get answers to commonly asked questions about our legal services and learn how we may assist you with your case.
Morgan & Morgan
How Many Car Accidents Are There in Savannah?

Traffic accidents are the leading cause of fatal injuries and the second leading cause of hospitalizations and emergency room visits in Georgia. Relative to its population, Georgia has a high motor vehicle accident fatality rate. This trend is seen in Savannah as well. Savannah is the second most dangerous city for drivers in the country according to a meta-analysis of traffic safety data. It has a motor vehicle fatality rate of 15.7 per 100,000 people and a relative collision likelihood that is nearly 40% above the national average.

In total, Chatham County, Georgia sees roughly 10,000 – 15,000 traffic crashes per year. Of these, about 10% are classified as serious accidents. Chatham County fatal accidents hover around 30 to 50 per year. Not surprisingly, Savannah car accidents comprise the bulk of Chatham County accidents, at approximately 6,000 to 12,000 accidents per year. From 2016 to 2020, Savannah had an estimated 90 fatal crashes and 17,000 injury crashes. 

Why Is Savannah's Traffic Getting Worse? 

Demographically, Georgia is becoming less rural and more urban. Cities like Atlanta and Savannah are absorbing many of the people who move within the state. Many new residents are also coming to Savannah from outside the state, both to visit and to live. They're settling in suburbs around the city and taking advantage of Savannah's livability and affordability. 

One downside of these trends is a traffic increase in Savannah. Traffic in Savannah has gotten nearly 40% worse since the pandemic, according to The Street, which attributes the traffic increase to Americans moving from big cities like New York to smaller cities like Savannah. 

Savannah has also seen an increase in traffic from the city's booming port. The Port of Savannah moved 5.6 million containers in 2021—its all-time record and an increase of 1 million containers from the previous year. The Port of Savannah feeds the major warehouse and distribution hub of Atlanta, a four hour drive away along I-16. 

The booming port is good economic news for Georgia, but there's been a corresponding uptick in truck traffic. Georgia plans to facilitate the movement of freight by truck with an ongoing $10 billion road construction plan that, among other changes, will widen I-16 between I-95 and I-515 in Savannah. With more trucks on the road come more truck accidents. 

Where are Savannah Car Crashes Most Likely to Occur?

Intersections are a hotspot for Savannah car wrecks. In a recent year, more than five percent of Savannah residents had a wreck at an intersection, according to accident data analyzed by WTOC News 11. Over 20% of these intersection wrecks resulted in injuries or fatalities. Dangerous car crashes in Savannah are most likely to occur at these intersections, says WTOC: 

Abercorn and Rio Road
Abercorn and White Bluff 
DeRenne Avenue and Truman Parkway
I-16 and Chatham Parkway
King George and Abercorn
Martin Luther King and 37th Street
Ogeechee Road and 37th Street
37th and Whittaker Streets
Montgomery and 37th Street

The most common time for an accident at a Savannah intersection is between noon and 6 p.m. Even though it's a small city, Savannah has more than 4,000 intersections and traffic lights. Some intersections are more dangerous than others, but drivers are almost always to blame for an intersection crash. Data from the National Highway Traffic Safety Administration (NHTSA) shows that 96 percent of intersection wrecks are attributable to driver error. A Savannah traffic engineer told WTOC that the biggest trend city officials see in intersection crashes is driver distraction. 

Did another driver hit you at an intersection? Get help from a car accident attorney at Morgan & Morgan. 

Can a Savannah Car Accident Lawyer Help With Pedestrian and Bicycle Crashes? 

Yes. Morgan & Morgan can assist you if you were hit by a motor vehicle while walking or riding your bicycle. 

Savannah's warm weather makes it an ideal place to get around by foot or by bike, but safety issues are a concern. From 2019 to 2021, pedestrian deaths on Georgia roads increased 14%. Over a four year period, Georgia saw more than 17,000 vehicle-pedestrian crashes. Almost 80% of these crashes caused an injury and 5% were fatal. 

Savannah police have noted an increase in pedestrian-involved accidents. In 2021, seven pedestrians were killed in Savannah. The cause of many pedestrian accidents is a common culprit: distractions. Pedestrians have the right of way at crosswalks. Many drivers who collide with pedestrians are simply not paying attention. 

Bicycle accidents in Savannah are an area of concern as well. Recognized as a "bike-friendly community" by the League of American Bicyclists, Savannah has the highest percentage of bicycle commuters in the state, at around 2.5%, reports the Savannah Morning News. However, bike lanes are only found on 15% of the city's arterial streets. 

Bicycling collisions in Savannah are on the rise. Over a three year period, Savannah-Chatham police reported 278 bike-car accidents, with 180 injuries and five fatalities. Statewide, nearly 77% of vehicle-bicycle crashes result in injuries and about 1.4% result in fatalities. 

Savannah is working on building more bike lanes, trails, and continuous sidewalks to make the city a safer place to bike and walk. Recently, a new law went into effect requiring Georgia drivers to leave at least three feet of space between them and a cyclist when passing a person on their bicycle. Given the serious nature of accidents involving cyclists and pedestrians, people injured on foot and on bike may need to hire a Savannah car accident law firm. 

What Causes Savannah Car Crashes? 

A widely circulated statistic from NHTSA states that 94% of car crashes are attributable to human error. Statistics from GDOT back this number up. The top driver factors contributing to a car accident in Savannah include: 

Following too closely
Failure to yield
Changing lanes
Improper backing
Improper turn
Disregarding traffic sign/signal
Inattention/distraction
Driving too fast
Improper passing
Reckless driving

Lately, there's been some pushback on NHTSA's 94% statistic. For example, the head of the National Transportation Safety Board has called the figure misleading because it deflects blame from systemic factors like infrastructure design and the size and weight of trucks and SUVs. NHTSA has clarified that driver error is the "critical reason" in 94% of crashes, but that critical reason is different than causation. 

In addition to negligent drivers, causes of automobile accidents can include: 

Defective parts, including faulty brakes, tires, steering, suspension, and safety equipment.
Inclement weather, including snow, sleet, hail, rain, wind, ice, and fog.
Roadway design, including hazard visibility, traffic flow, road surfaces, improper striping, defective traffic control devices, and insufficient shoulder.
Road conditions, including poor road maintenance, debris on the road, faulty signage, construction, and potholes.

Practically speaking, while road design, vehicle design, and weather factors can all play a role in crashes, the insurance system is designed in a way that assigns accountability to individual drivers. There are significant hurdles to bringing car accident claims against government entities that design and build roads. Unless an automobile or one of its components has a design flaw, drivers will find it difficult to shift blame to a third party. And no matter how bad the weather is, drivers have a responsibility to adjust their driving to the conditions. 

This is not to say that somebody besides another driver can't be held liable for a car crash. Every accident requires an in-depth investigation of what went wrong and who can be held accountable. It's not uncommon for more than one party to bear blame for a crash. Even if you were partly to blame for a Savannah car crash, you may still be able to recover compensation. 

Questions about fault in a crash? Get help with a car accident claim.

How Does Car Insurance Work in Georgia? 

Georgia is an at-fault state for auto accidents. That means the driver who causes the accident is responsible for paying the people they injure, as well as paying for damage to their property. There are no restrictions on filing an auto accident lawsuit in Georgia, as there are in no-fault states, like neighboring Florida. 

Georgia requires motorists (anyone with a registered vehicle) to carry the following amounts of liability insurance: 

Bodily injury liability: $25,000 per person and $50,000 per accident. This type of insurance covers injuries that a Georgia driver causes to others. 
Property damage liability: $25,000 per accident. This type of coverage pays for property damage that a Georgia driver causes to others. 

Note that these are minimum coverage amounts. Car insurance companies in Georgia allow motorists to buy higher amounts of bodily injury liability and property damage liability. It's generally recommended to buy as much coverage as you can afford. Any coverage gaps could make you personally liable for car wreck damages that you cause, or that an uninsured or underinsured motorist causes to you. 

The Georgia Office of Insurance and Fire Safety Commissioner recommends that motorists additionally carry uninsured motorist coverage. Nearly a million Georgia motorists—or about 1 out of 8 drivers in the state—are uninsured. In neighboring Alabama, the uninsured rate is nearly 20 percent. In Tennessee, a whopping 1.2 million drivers (23.7%) are uninsured. 

Getting into a car crash with an uninsured driver raises complications in the claims process. Cost is the most cited reason for not carrying auto insurance. You could sue an uninsured motorist for the damages they cause, but if somebody is unwilling (or unable) to pony up $600 - $700 per year for insurance, it's doubtful they'll have the money to cover a car accident lawsuit. 

What Happens If I'm Partially At Fault For a Savannah Car Wreck?

When something goes wrong, it's not always the fault of a single person. Often, the blame is shared. This can happen with car accidents, too. 

The concept of shared blame—also known as contributory negligence—is baked into the law in Georgia and other states. Courts and car insurance companies use contributory negligence to assign proportionate blame when more than one party is at fault for an accident. 

In Georgia's case, a person who is injured in a car accident—but who also contributed to the car accident—can still recover money from the other party, as long as their fault is less than 50%. But if they contribute to an accident, their recovery amount is reduced in proportion to their share of the blame. And if they are 50% or more at fault, Georgia law prevents them from recovering anything. 

So in other words, if you are found to be 49% or less to blame for an accident, your damages will be reduced by an amount equal to your percentage of the blame (as determined by a court or insurance company). However, you might have already noticed something: the other driver's insurance company has an incentive to shift blame to you, because it can reduce—or even eliminate entirely—their payment to you. 

It's not unusual for car accident fault to be shared. But it's also not unusual for there to be disagreements about which driver did what, how much their actions contributed to the accident, and how the percentage of fault should be divided. This is not an insignificant matter, because if you are found to be 50% or more to blame, you could be denied compensation altogether. 

Getting to the root cause of car accident injuries and car wreck damages requires exhaustive investigation. The idea of getting a second opinion is common in medicine. At Morgan & Morgan, we think everyone has the right to a second opinion in legal matters. You don't have to accept the insurance company's word as final. The same is true if you aren't happy with your current lawyer. 

Contact Morgan & Morgan and we'll let you know if you're being treated fairly and honestly, or if there's room for improvement in your case. 

How Long Do I Have to File a Savannah Car Accident Lawsuit?

You don't have forever to file a car accident lawsuit. You only have two years from the date your car accident injuries occurred to initiate a claim. This time limit is known as the "statute of limitations." 

The statute of limitations is designed to ensure fairness and accuracy in legal proceedings. Over time, memories fade, evidence is lost, and it gets harder to recreate events with clarity. There's hardly ever 100% certainty in a car accident case—or any other case, for that matter. But a timely lawsuit is more likely to be accurate than a lawsuit filed many months and years after the events that give rise to it. 

Even though you have up to 24 months to file a Savannah car accident lawsuit, it doesn't mean you should wait until the last minute. Generally, the sooner you file a lawsuit, the better. Of course, there are times when you need to let the insurance claims process play out before deciding to file a lawsuit. It could be a denied claim, a disputed settlement amount, or another dispute that ultimately leads you to the court system. 

Whatever the specific reason, you have the right to hire an attorney at any point in the claims process. Even if you don't end up actually filing a lawsuit, working with a law firm that doesn't hesitate to go to trial can send a strong message to the insurance company. Morgan & Morgan tries more cases than any other law firm in the country. Insurers know that, if they don't treat our client right, we'll see them in court. 

When Should You Contact a Savannah Car Accident Attorney? 

There is no set timetable or list of events for when you should reach out to a Savannah car accident law firm. The short answer is: you should contact an attorney whenever you feel like you need an attorney. That time could be immediately after an accident, or it could be further along in the claims process. 

Here are a couple of questions to ask yourself when deciding if you might need a lawyer: 

Are you feeling overwhelmed by the process? It's normal to have questions about car accident claims. You may be able to find answers on your own without too much difficulty. The internet is full of free resources, including our own site, that provide answers to many commonly-asked car accident questions. The State of Georgia may be able to help as well. But if you're not getting the help or answers you need, it might be time to talk to a lawyer. 
Are the stakes high? The truth is that the majority of car accidents don't require a lawyer. Most of the time, injuries and property damage are relatively minor, there are no major questions about fault, and the insurance company settlement is paid on time and in full. It's when losses are severe, questions about fault exist, or when the insurance company plays games that contacting a lawyer makes sense. And you may really need a lawyer if your case checks more than one of these boxes (like major injuries accompanied by questionable claim resolution).
Would you feel more comfortable with professional legal help? Ultimately, the time to get legal help is when you think legal help would benefit you. Remember, it costs nothing to simply talk to a lawyer at Morgan & Morgan. Although we'd love to have your business, we're also happy to let people know when they probably don't need a lawyer. There are also cases when people think they can take on the insurance company alone, but don't quite understand that they're up against a profit-hungry corporate machine. 

Whenever you're ready to talk to a lawyer, we're here for you. Speaking to a member of our Savannah personal injury law firm comes with no cost, no obligations, and no hard feelings if you decide to pass on our services. 

Can I Afford to Hire a Savannah Car Accident Lawyer?

Everyone can afford to hire Morgan & Morgan, because we charge no upfront legal fees, and no fees at all unless we recover money for you. In other words, the fee is free unless we win. That's not just a catchy slogan. It's a fundamental way that we're For the People. 

You may find other car accident law firms making a similar offer. So-called "contingency fees" are relatively common in the field of personal injury law. But there's nothing ordinary about Morgan & Morgan. We're the nation's largest injury firm. When you hire us, you're not just hiring a single lawyer from our local Savannah office. You're hiring a company that is synonymous with defending everyday people against corporate bullies. 

John Morgan started Morgan & Morgan after a family tragedy—and the experience of hiring the wrong lawyer—exposed how in America, justice is two-tiered. There's an upper tier for the wealthy and powerful, and a lower tier for everyone else. That's not how justice is supposed to work in this country. And that's not how it works when you hire Morgan & Morgan to represent you. 

A better question might be: can you afford to not hire a lawyer? A quick look at our results page, which compares pre-trial offers and what we won, might convince you that a lawyer is not a cost—it's an investment.

What Savannah Neighborhoods Does Morgan & Morgan Serve?

Our Savannah law office fights For the People living in these locations: 

Garden City (31408) 
Georgetown (31419) 
Henderson (31419) 
Isle of Hope (31406)
Montgomery (31406) 
Pooler (31322) 
Port Wentworth (31407) 
Savannah (31401)
Skidaway Island (31411) 
Thunderbolt (31404) 
Wilmington Island (31410)

We also have Georgia law offices in Alpharetta, Atlanta, Brunswick, Columbus, and Macon. No matter where you live, there's a local Morgan & Morgan office nearby to serve you. Click here to see all our locations nationwide. 

Contact Our Savannah Office

Size matters, experience matters, and results matter. We're America's largest injury law firm, with 900+ lawyers, over $15 billion recovered for our clients, 30+ years of experience, hundreds of thousands of clients helped nationwide, and tens of thousands of 5-star reviews. 

Morgan & Morgan gives you the experience of a local law office backed by the strength and resources of a national law firm. Our Savannah office is located steps from historic Johnson Square and a few blocks from River Street. There are many car accident law firms in Savannah, but there's only one Morgan & Morgan. 

Don't just hope for the best. Get the best. Get Morgan & Morgan. Call (912) 443-1000 or contact us to start your free, no-risk case evaluation. 
Scroll down for more
Load More