The Fee Is Free™. Only pay if we win.
America's Largest Injury Law Firm
Protecting Families Since 1988
$15 Billion+ Won
800+ Lawyers Nationwide
Free Case Evaluation
Tell us about your situation so we can get started fighting for you. We tailor each case to meet our clients' needs.
Results may vary depending on your particular facts and legal circumstances.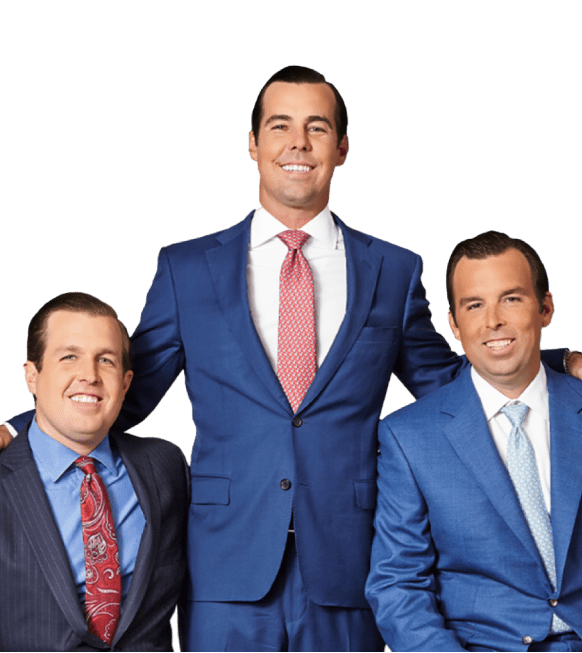 Failure to Diagnose Lawyers
A "failure to diagnose" is one of the many different types of medical malpractice seen in medical lawsuits in Atlanta. This medical malpractice occurs when a physician or doctor fails to properly diagnose a patient's medical condition. When a medical practitioner fails to diagnose a patient's condition, it is considered a form of negligence. And as with many other medical malpractice cases, holding the negligent party responsible could be necessary.
If you or your loved one are a victim of this kind of negligence from an Atlanta medical practitioner, a failure to diagnose lawyer from Morgan & Morgan might be able to help. We will discuss that more shortly, but first, we will cover more information and detail regarding medical malpractice lawsuits. 
Scroll down for more
Recent verdicts & settlements
How it works
It's easy to get started.
The Fee Is Free™. Only pay if we win.
Results may vary depending on your particular facts and legal circumstances.
Step 1

Submit
your claim

With a free case evaluation, submitting your case is easy with Morgan & Morgan.

Step 2

We take
action

Our dedicated team gets to work investigating your claim.

Step 3

We fight
for you

If we take on the case, our team fights to get you the results you deserve.
---
Client success
stories that inspire and drive change
Explore over 55,000 5-star reviews and 800 client testimonials to discover why people trust Morgan & Morgan.
Results may vary depending on your particular facts and legal circumstances.
FAQ
Get answers to commonly asked questions about our legal services and learn how we may assist you with your case.
Morgan & Morgan
Do I Have a Valid Failure to Diagnose Case Against My Physician?

The truth is, like other medical malpractice cases, failure to diagnose cases are not all identical. They vary from one individual to another. The best way to determine whether you have a failure to diagnose case against your doctor is by contacting an experienced medical malpractice attorney. 

At the Atlanta offices of Morgan & Morgan, we offer a free, no-obligation case evaluation. So if you are unsure whether your case qualifies as failure to diagnose, you may contact us for a confidential case evaluation to get started. We will review the details of your case and let you know the best way forward. 

Here are a few common examples of failure to diagnose incidents you should know:

Failure to Order Appropriate Tests

When you visit your doctor, you trust their experience and training to help you make the right decisions about your health. But not all doctors are thorough with their work—some are entirely negligent. And when that happens, the results can be devastating. 

Your doctor should be able to order appropriate diagnostic tests to establish the cause of a particular medical condition. If you believe that the doctor should have ordered these tests but failed to do so, this could be a form of negligence, which is best handled by a medical malpractice attorney. 

Misreading Test Results

People go for medical checkups mainly because they want to find lasting solutions to their medical problems. A medical test, such as an X-ray, gives a medical practitioner a better and clearer understanding of your medical condition. For example, if you suffer from extreme bronchitis, this condition will most likely appear in an X-ray. 

Here's where the concept of negligence comes in:

When your doctor fails to read the test results (or misreads them), they will most likely prescribe the wrong medication and treatment, making it even more challenging for you to recover. Sometimes, such medication and treatment might worsen your medical condition. That could be a case of failure to diagnose, which is also a form of negligence.

Delaying Information About Your Diagnosis

It is important that you know the status of your health condition as soon as doctors find out. But when a negligent doctor withholds this information from you, this could be a case of negligence. Here's why:

Suppose you are suffering from a medical condition requiring you to avoid certain foods. In that case, it is important that you find out about this requirement as soon as possible. So when the doctor delays informing you and you continue taking foods you are supposed to avoid, they could worsen your condition. That is negligence on the doctor's side. 

Failing to Refer You to a Specialist

Your doctor does not specialize in treating every health condition in this world. But they can help diagnose most medical problems and refer you to a specialist. For instance, if you suffered a broken spinal cord after a slip and fall incident, you may need to see a doctor specializing in these kinds of injuries. 

Some injuries may be impossible to treat but require routine management. For example, you may need a massage or physical therapy several times a week. So if your doctor knew or should have known about this medical need but failed to refer you to a specialist, you may hold them responsible for negligence. 

Failing to Follow Protocol

All medical practitioners are required to follow specific protocols when treating or diagnosing certain injuries. But sometimes, negligent doctors fail to follow these protocols, putting the lives and health of their patients in danger. This also counts as negligence. 

What Do I Need to Prove Failure to Diagnose?

Unfortunately, cases involving failure to diagnose, or medical malpractice in general, carry a bigger burden of proof than most personal injury cases. This is because medical practitioners enjoy more legal protection than most professionals.

To prove failure to diagnose, you or your attorney must be able to demonstrate the following:

The Physician Had a Duty of Care

This means that there was a doctor-patient relationship. As a result of this relationship, the patient expected the doctor to diagnose their medical condition and provide the required treatment or medical advice while adhering to the industry standards. 

The Physician Breached the Duty of Care

The patient must prove that their physician breached the duty of care, amounting to negligence. For example, if they knew or should have known that you had diabetes but failed to inform you about it and you consumed foods that worsen your condition, this could be a breach of duty of care. 

The Physician's Negligence Harmed the Patient

Even if you can establish that your doctor failed to diagnose your condition, you must still prove that you were harmed by their actions or lack of it. Using the example above, suppose the doctor failed to inform you that you had diabetes and you still consumed foods not recommended for diabetes patients. In that case, you may not be able to sue them for failure to diagnose if you did not suffer any harm from consuming these foods. 

The Harm Derived From Breach of Duty

There is also one more important thing you need to know: even if you can prove the above four elements, they all count for nothing if you fail to connect the breach of duty with the injuries sustained. In other words, you must prove that the doctor's breach of duty is the reason you got injured.

Does Every Failure to Diagnose Incident Count as Medical Malpractice?

The truth is, not every case of failure to diagnose qualifies as medical malpractice. The law protects medical providers to a certain degree, making it even more difficult to take legal action against them in certain situations. This is because medical practitioners are also human, and no human is perfect. 

Medical practitioners sometimes follow all the rules but still fail to diagnose certain medical conditions. In that case, they may not be liable for medical malpractice. A good example of such a situation is when the patient intentionally withholds information from the doctor, preventing the latter from diagnosing a certain medical condition. This happens all the tim

What Is the Statute of Limitations for Failure to Diagnose Cases in Atlanta, GA?

Since failure to diagnose falls under medical malpractice, these cases have a two-year statute of limitations in Atlanta and the rest of Georgia. However, the time limit varies depending on the specifics of the case. Here's a quick breakdown of everything you need to know about the statute of limitations on failure to diagnose cases in Atlanta. 

It takes around three months, or even more in some situations, to file a failure to diagnose claim or lawsuit in Atlanta. This is because you'll need to:

acquire certified medical records;
find a medical malpractice expert to review your case;
prepare the official Complaint and expert Affidavit; and
serve the defendants.

If the case involves a child, the parent can file a claim seeking compensation for medical expenses and other related damages up to the child's 18th birthday. On the other hand, if the incident occurred before the child's fifth birthday, the parents or guardians should file a claim no later than the child's seventh birthday. 

If the incident occurred after the child's fifth birthday, then the parents or guardians must file a claim within two years of the date of the failure to diagnose. If the individual died due to the physician's failure to diagnose the medical condition, this could be a case of wrongful death. Therefore, the wrongful death claim must be filed within two years of the date of death.

It is also important to note that Georgia has a statute of repose, which could significantly affect certain failure to diagnose claims. This statute prohibits lawsuits against doctors or any healthcare provider if the lawsuit is older than five years after the actual malpractice incident. This means that even if the case is genuine, it may be too late to seek legal action against the medical provider if filed more than five years after the malpractice.

The only way you may be able to file a wrongful death claim outside the five-year deadline is if the claim is an amendment to an already-existing claim.

This further emphasizes the importance of contacting a failure to diagnose lawyer in Atlanta immediately, even if you are unsure whether you have a valid claim against the other party. An experienced attorney will evaluate your claim and help you choose the best way to proceed with the case. 

If you don't discuss your case with an attorney, you may have limited time to file a claim or no time at all. The last thing you want is to lose a valid case due to deadline restrictions and not because the other party is innocent. 

How Morgan & Morgan Failure to Diagnose Lawyers in Atlanta Can Help

As you've noticed, failure to diagnose cases are complex. First, you'll have to deal with the fact that medical practitioners are protected by the law more than other professionals. This is because making it easier to sue medical practitioners is one of the many ways to create a health crisis. Doctors, physicians, nurses, or even caregivers won't have the confidence to attend to the patients because they risk facing a lawsuit.

Even though these medical providers usually have some sort of insurance to protect them from these kinds of lawsuits, their insurance policies work just like any other kind of insurance. This means that the more lawsuits they receive, the higher they'll need to pay for their insurance. And above all, they also risk losing their licenses if found to have been extremely negligent. These are just some of the many reasons the law protects healthcare providers up to a certain degree.

As the plaintiff, it may be difficult to file a claim without an experienced attorney. This is because medical malpractice cases are taken seriously, and the court or insurance company will not even consider your case if it has not been reviewed by an expert. 

In fact, one of the many requirements of filing such a claim is to have an expert review the case and confirm that you may have a valid case against the negligent medical practitioner. This requirement ensures that each claim filed against a medical provider is valid, preventing time wastage.

For this reason, you need a law firm with powerful legal resources to investigate your claim and build a strong case against the negligent party. And when it comes to matters concerning powerful legal resources, no personal injury law firm in Atlanta, GA, and the entire country does it better than Morgan & Morgan.

We are the largest personal injury law firm in the United States. Boasting over 30 years of experience handling different complex cases, including failure to diagnose, you can count on us to fight for you or your loved one. Our law firm has recovered more than $15 billion so far as compensation for our clients, a true testimony of our experience in this area of law.

But do not take our word just for it. We have the results to show. 

Call our Atlanta office at 404-965-8811 or fill out our free, confidential case evaluation form, and we will let you know how to proceed with your case if you have a valid claim.  
Scroll down for more
Load More