The Fee Is Free™. Only pay if we win.
America's Largest Injury Law Firm
Protecting Families Since 1988
$15 Billion+ Won
800+ Lawyers Nationwide
Free Case Evaluation
Tell us about your situation so we can get started fighting for you. We tailor each case to meet our clients' needs.
Results may vary depending on your particular facts and legal circumstances.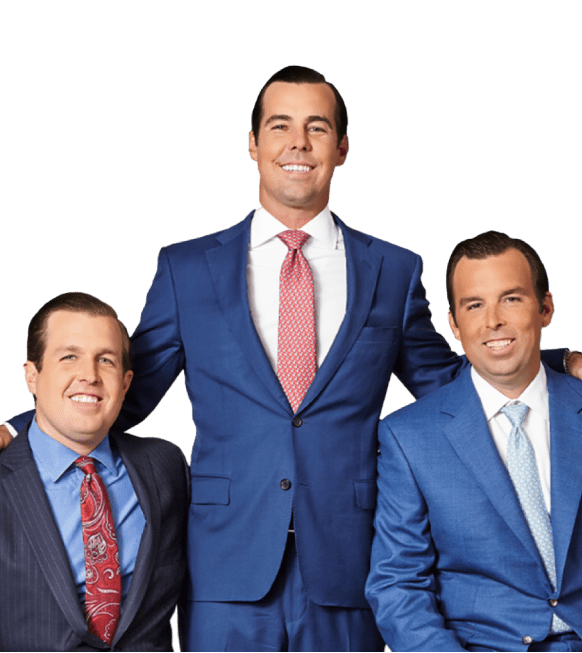 Workers' Compensation Process in Atlanta
If you have been injured or become ill at work, you may be owed financial compensation. Many victims of workplace injuries are unsure where to turn after an accident.
 
Following an on-the-job illness or injury, you may be entitled to workers' compensation benefits. But the process for securing these benefits in Georgia can be complex. 
 
Most injury victims do not know how to navigate the workers' comp lawyer process in Atlanta. It is vital to hire a legal professional when you plan to claim workers' compensation benefits.
 
A skilled workers' compensation attorney can guide you through the application process. They will also help you to appeal an unfavorable decision and get the financial recovery that you deserve.
 
The workers' comp lawyer process in Atlanta is intended to cover certain costs for injured employees. However, many workers face denials or inadequate benefits.
 
You should not have to bear the financial burdens of a workplace injury. When you need the best legal representation in Atlanta, reach out to the firm at Morgan & Morgan.
 
As America's largest personal injury firm, we know what it takes to secure compensation for injured employees. We have years of experience successfully recovering benefits for our clients.
 
To schedule a free consultation regarding your workers' compensation case, fill out the contact form on the Morgan & Morgan website.
What Is Workers' Compensation?
Injuries in the workplace are incredibly common. No matter the industry, accidents happen. 
 
When you have been injured or diagnosed with an illness as the result of your job, you can seek workers' compensation benefits. Workers' compensation is a type of insurance coverage that most employers are required to hold.
 
This insurance is meant to cover the costs that injured employees face. It also protects businesses from personal injury lawsuits.
 
In most cases, employees are not allowed to file a lawsuit against their employer if they accept workers' compensation benefits. 
Workers' compensation insurance can cover many different financial losses that injured employees sustain.
 
Some common examples include:
Medical Costs
Medical treatments, prescriptions, and assessments can result in mounting costs for patients. If your workplace injury results in medical bills, workers' compensation benefits can help to cover the costs.
 
Some of the most common medical expenses following an on-the-job accident are:
Ambulance rides and transportation
Emergency room visits
Doctor's appointments
Prescription medication
Physical therapy
Surgeries
And more
Speaking with a skilled attorney from Morgan & Morgan will ensure that you claim the maximum benefits in your case. You should not be forced to cover the costs of an injury or illness that resulted from your occupation.
Vocational Rehabilitation
In some cases, injured employees are unable to return to their previous line of work. When this happens, they may need training for a new profession. 
 
Although this is not a direct monetary loss, workplace injuries can cause victims to miss out on wages and income. This is especially true if the symptoms from their injury are ongoing or lifelong.
 
Workers' compensation benefits can compensate employees for the cost of vocational retraining. 
Necessary Travel
Some injuries and illnesses require patients to travel. The cost of transportation to and from medical appointments can be covered by workers' compensation benefits.
 
If you must travel to see a physician, surgeon, or specialist about your condition, it is vital to include this cost in your claim.
Benefits for Surviving Family
Some on-the-job injuries are fatal. When an injury victim is killed in a workplace accident, their family can pursue financial recovery through a workers' compensation insurance claim. 
 
This type of claim may compensate the decedent's surviving family for:
Burial costs
Funeral expenses
Outstanding medical debts
Benefits for spouses, children, or other dependents
If you have lost a loved one in a work-related accident, reach out to the firm at Morgan & Morgan as soon as possible. Our attorneys have plenty of experience with the workers' comp lawyer process in Atlanta, GA.
How to File a Workers' Compensation Claim
After a workplace accident, injury, or illness, many employees feel frightened and uncertain about the future. Mounting medical costs and missed wages can be overwhelming.
 
Contacting a skilled attorney can help you to understand the workers' comp lawyer process in Atlanta, GA. This will ensure that you have the best chance of securing the benefits that are rightfully yours.
 
In Georgia, it is vital to inform your employer about an illness or injury as soon as possible. In return, your employer is required to provide you with benefit application forms.
 
These forms will require you to provide certain information regarding your work-related injury or illness, including:
When the accident took place
Where the incident occurred
How the injury happened
And more
It is important to complete these forms as quickly as possible after your injury or diagnosis. Waiting too long may compromise your workers' compensation claim.
 
The workers' comp lawyer process in Atlanta requires claimants to file for benefits in a prompt manner. 
 
After completing these documents, your employer will file a claim with their workers' compensation insurance provider. If the company approves the claim, you will begin to receive benefits. 
 
However, many workers' compensation claims are not so simple. Insurance providers are not working in the best financial interests of claimants. 
 
These companies increase their profits by paying out as little as possible on each filed claim. Many insurance adjusters are trained to manipulate claimants into undermining or devaluing their claims.
 
Therefore, it is vital to consult with an experienced legal professional when pursuing workers' compensation benefits. 
 
The team at Morgan & Morgan knows the tactics that tightfisted insurance providers use to deny workers' compensation claims. And we know how to counter these strategies effectively to secure the money that you need.
Reasons for Denials in the Workers' Comp Lawyer Process in Atlanta, GA
After you file your claim, the relevant insurance company will investigate the circumstances of your case. Following the investigation, you may face a denial or receive inadequate benefits. 
 
If you do not secure adequate payments, a skilled workers' compensation attorney can help you to appeal the decision. 
 
Unfortunately, many injured employees face a denial when they initially apply for benefits. The workers' compensation appeals process is very complex and hiring an attorney is advisable.
 
Some of the most common reasons for a denied claim include:
Missed Deadlines
To receive benefits, claimants must register their illness or injury with their employer as soon as possible. It is also vital to complete forms related to your benefits claim in a timely manner.
 
The state of Georgia requires injured employees to file for workers' compensation claims within one year of their accident or diagnosis. Missing this important deadline will make it difficult to recover benefits.
Was the Injury Work-Related?
In some cases, business owners will argue that an employee's injuries are not work-related. If you were hurt on your own time or were engaged in misconduct at the time of the accident, you may be ineligible for workers' compensation.
 
To secure the benefits that you need, it is critical to gather as much evidence about your injury as possible. This may include:
Eyewitness testimony
Shift and work-hour records
Medical records and evidence
And more
A workers' compensation attorney can help you to prove the nature of your injury or illness. 
State Guidelines Regarding Medical Conditions
Some states have enacted statutes that place restrictions on workers' compensation accessibility. If your injury or illness is not sufficiently severe, you may be denied benefits.
Filing an Appeal 
No matter what the reason, you have the option to appeal a denied workers' comp claim. Appealing a workers' compensation ruling requires you to file a WC-14 form through the Georgia State Board of Workers' Compensation.
 
After filing the appeal, you will be given a hearing to review your case. An administrative law judge will oversee the proceeding and will render a judgment about your claim. 
 
Typically, these hearings take place within 60 days of filing the appeal. At this hearing, your attorney will present evidence to bolster your case.
 
Following this hearing, you may begin to receive the benefits that you deserve. If the proceeding does not result in a positive outcome, you are permitted to file an additional appeal.
 
The Board of Workers' Compensation's Appellate Division will provide you with a short review. Claimants are not permitted to introduce new evidence at this stage of the appeal process.
 
If you have any questions regarding the workers' compensation application or appeals process, reach out to Morgan & Morgan. Our accomplished legal professionals have years of experience handling these cases.
Scroll down for more
Recent verdicts & settlements
How it works
It's easy to get started.
The Fee Is Free™. Only pay if we win.
Results may vary depending on your particular facts and legal circumstances.
Step 1

Submit
your claim

With a free case evaluation, submitting your case is easy with Morgan & Morgan.

Step 2

We take
action

Our dedicated team gets to work investigating your claim.

Step 3

We fight
for you

If we take on the case, our team fights to get you the results you deserve.
---
Client success
stories that inspire and drive change
Explore over 55,000 5-star reviews and 800 client testimonials to discover why people trust Morgan & Morgan.
Results may vary depending on your particular facts and legal circumstances.
FAQ
Get answers to commonly asked questions about our legal services and learn how we may assist you with your case.
Morgan & Morgan
How Will an Attorney Help in My Workers' Compensation Case?

Workers' compensation cases can be very complex. They often include multiple parties with competing interests.
 
These cases also require a knowledge of state statutes, laws, and regulations. An experienced lawyer will have experience with the process and can help to ensure that your application is as strong as possible. 
 
When you hire an attorney through Morgan & Morgan, they will:

Speak with the insurance provider on your behalf
Collect vital medical evidence to support your case
Negotiate effectively to increase your compensation
File an appeal in response to a denial
Present your case at appeal hearings
And more

When you have been injured, you should not have to deal with the complex requirements of a legal claim. Let the compassionate team at Morgan & Morgan handle your case while you focus on recovering.

How Does Morgan & Morgan Handle Attorneys' Fees?

The team at Morgan & Morgan knows that injury victims face many financial difficulties. That is why our lawyers are paid through contingency fees.
 
When you hire our firm, we will agree upon a percentage of the recovery from your case that will be set aside. After we get money for you, that percentage will be used to cover legal fees.
 
You will not pay anything unless we successfully settle or win your case.

Do I Need a Lawyer for Workers' Compensation Benefits in Atlanta, Georgia?

Accidents can and do happen anywhere, but they are especially common in certain types of workplaces. Your employer may be required to carry workers' compensation insurance to protect you and other employees in the event that you get hurt on the job.

As a workers' compensation benefits lawyer in Atlanta, Georgia can tell you, it can be very overwhelming to navigate this process without the legal support of the right lawyer. An attorney makes this process easier and guides you through what it looks like to recover compensation. Your workers' comp lawyer in Atlanta, GA should also be very knowledgeable about the most common issues faced by people trying to get workers' comp benefits.

Most people dealing with a workers' compensation accident expect that their workplace and the insurance company will be accountable and responsible when an accident happens. However, you cannot always count on your employer to do the right thing. They may be trying to minimize their responsibility or limit your opportunity to recover compensation. A workers' comp lawyer in Atlanta, GA can assist to ensure that both your employer and their insurance company issue you the compensation that you are owed and rightfully deserve.

What Should I Do Immediately After a Workplace Accident?

After a workplace accident, you should notify your employer immediately about the incident. The same rule applies if you were exposed to something on the job that led to an occupational illness. Your employer must be able to report this situation to the insurance company, and if you fail to notify them, you may lose out on the chance to receive workers' compensation benefits, or you may face an uphill battle in proving that that condition was caused in the workplace. 

Since you're already dealing with the fallout of an accident or occupational exposure, you don't need the additional stress of worrying about whether or not your employer will support you in this legal claim. The sooner you notify them about the accident and seek medical attention, the easier it will be for you to get seen by a doctor and to get the compensation you need and deserve. Don't sign anything other than an initial report of what you say happened in the accident, as this information could become important down the road for workers' compensation benefits in Atlanta.

What Happens After I Submit a Workers' Comp Claim?

After you've notified your employer about the accident, a workers' comp claim is submitted to the insurance company. They may then assign an adjuster to the claim to review the specific details of your accident and to process the claim based on the insurance company's policies. Many different types of workers' compensation benefits may apply to your case based on the specifics of your legal claim. At that point, your claim will be reviewed, and you will either be awarded benefits or you will be denied.

What Is Temporary Total Disability?

If you are unable to work in the short term because of a work-related illness or injury or are unable to work at the same performance level as you did before, a Georgia workers' comp policy can pay you partial disability or temporary total disability benefits to replace a portion of your lost income. These benefits usually do not begin until a certain period of time has passed, but you are eligible to get benefits for your first seven days if you're incapacitated for a full 21 days following the injury. 

The temporary total disability benefits that apply in Atlanta will be equal to two-thirds of your average weekly wage prior to the injury with a maximum of $675 per week. Minimum payments of $50 per week also apply unless you earn less than that. These benefits will continue during the treatment process until you reach what is referred to as maximum medical improvement (MMI). 

MMI simply means that you have reached the stage at which your doctor does not believe you will heal any further from the incident. However, this does not necessarily mean that you are fully recovered. In some cases, someone may reach MMI and still be dealing with the fallout of the accident. If you can still work but are earning less than what you did before because of your injury, you can receive temporary partial disability benefits. The benefit amount awarded to you in Atlanta is two-thirds of the difference between your average weekly earnings before your injury and after your injury.

Am I Eligible for Permanent Disability Benefits?

Your doctor will determine at which point you reach maximum medical improvement and then identify whether or not you have any permanent disabilities. This will be expressed as a percentage number for each affected part of your body or the entire body. You are eligible to receive weekly payments for life with a temporary total disability rate if you have a total and permanent disability. 

You may also be able to receive a lump sum for future payments that are reduced by your current value of those payments. Permanent total disabilities can also be assigned automatically if you have certain conditions, such as the loss of two limbs or blindness in both eyes.

What About My Medical Benefits?

If you are curious about workers' compensation benefits in Atlanta, Georgia, you will also want to know any medical benefits that apply. Workers' comp pays for all necessary and reasonable medical treatments for work-related illnesses and injuries as long as it has been prescribed by your treating doctor. However, most medical injury benefits have a limit of 400 weeks unless classified as "catastrophic" under Georgia law. 

Other workers' compensation benefits that may apply in Atlanta include death benefits if an employee was killed as a result of the accident, funeral expenses of up to $7,500 for the deceased employee's burial, and mileage reimbursement for traveling to and from doctor's appointments.

What if I Get Fired for Having a Disability?

If you get fired because of your occupational illness or injury or telling your employer that you have a workers' comp claim, this may form the basis of a retaliation lawsuit. You need knowledgeable attorneys like those working at Morgan & Morgan who are familiar with workers' compensation benefits in Atlanta, Georgia, to help you navigate this legal process and make sure that your rights are protected. Knowing that you're not alone is essential, and it is vital to get support from an attorney immediately.

What if My Workers' Comp Claim Is Denied?

Some of the most devastating aspects of workers' comp claims in Georgia happen when you submit all of your information and believe your case is relatively clear and upfront. However, the person reviewing your case may determine that for some reason you don't have an illness or injury that qualifies or may classify as less severe than you claim based on your initial submission. 

This makes it essential to have workers' compensation lawyers who are knowledgeable about the process and who can fight back to submit evidence that shows how your life has been changed by the accident. Our Morgan & Morgan attorneys can be there to guide you through the legal process and answer your questions as they emerge. 

The workers' compensation system can be very difficult to work through, which is why plenty of people give up after receiving an initial denial. It can be a big mistake to allow your case to sit in denial status without responding. 

You may assume that the review board has already examined all of your medical evidence and has determined that you do not meet the qualifications to receive benefits; however, it is frequently the case that many people will get approved on the appeals phase of their claim. It is possible that the initial medical evidence submitted was not strong enough or clear enough for the reviewers to determine that you meet the eligibility requirements for workers' comp. 

Our knowledgeable workers comp lawyers in Atlanta know the common strategies and challenges with responding to a workers comp denial, and we review the file quickly to determine what additional evidence may be needed to support your claim. Know that your case is not over simply because you received a denial notice; you may still be able to show that you are seriously injured and deserve benefits. To find out more, contact Morgan & Morgan today for a free, no-obligation case evaluation.

Expert Legal Representation With Morgan & Morgan 

When you need the best legal representation in Atlanta, contact Morgan & Morgan. Our firm has years of experience representing clients in workers' compensation cases.
 
Since our firm was founded, we have recovered more than $15 billion in compensation for our clients. We can get the money that you deserve.
 
Do not wait. Complete the contact form on the Morgan & Morgan website to arrange a no-cost legal consultation today.
Scroll down for more
Load More