The Fee Is Free™. Only pay if we win.
America's Largest Injury Law Firm
Protecting Families Since 1988
$15 Billion+ Won
800+ Lawyers Nationwide
Free Case Evaluation
Tell us about your situation so we can get started fighting for you. We tailor each case to meet our clients' needs.
Results may vary depending on your particular facts and legal circumstances.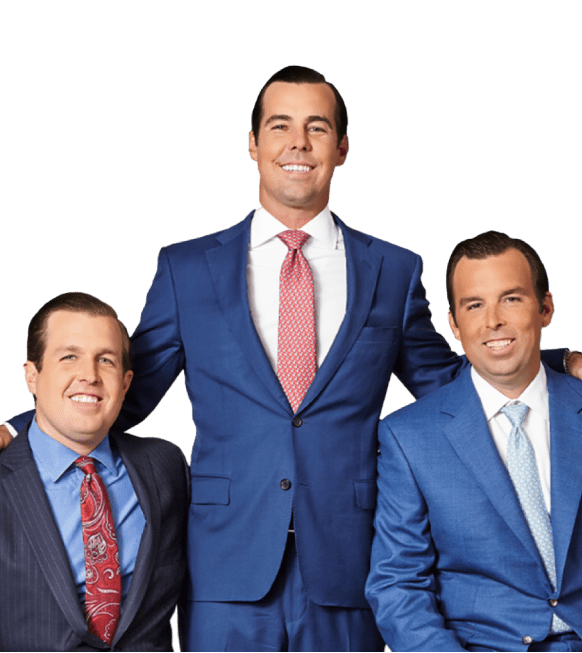 Overtime Attorneys
The town of Owensboro is one of the main cities in western Kentucky. Owensboro sits on the southern bank of the Ohio River and is home to more than 61,000 Kentuckians.
There are several major employers in the Owensboro area. The largest employers include medical facilities, banking institutions, and food processing businesses. 
When an employee works more than a standard workweek, they are usually due overtime pay. Most employers treat their workers fairly and with respect.
However, some unscrupulous businesses attempt to boost their bottom line by denying employees the pay they deserve. You should not be underpaid for the labor that you provide.
If you believe you have been wrongfully denied compensation for your work, make sure to reach out to overtime attorneys in Owensboro, KY. The accomplished legal team at Morgan and Morgan know what is necessary to recover the overtime pay employees deserve. 
Our skilled overtime attorneys in Owensboro, KY, will review the facts of your claim and build a powerful case for you. You may be able to recover additional compensation for the negative experience of being denied pay.
Do not hesitate. Reach out to the firm of Morgan and Morgan by completing the simple online contact form. 
When you contact us, we will provide you with a no-obligation consultation, which is absolutely free. Let our specialists fight for you.
Understanding Overtime Pay Requirements
When an employee in Owensboro has been denied the pay they earned, it is known as "wage theft." This type of wrongful activity is unfortunately common. 
Employers are required to provide workers with a minimum standard of pay according to the Fair Labor Standards Act (FLSA). This important piece of legislation is intended to provide workers with a fair wage rate for their labor. 
When workers exceed 40 hours of labor in a given week, they must be paid at least one-and-a-half times their normal pay rate for the additional hours. This federal overpay requirement applies to most employees in the state of Kentucky.
For example, suppose that you are paid at a rate of $20 per hour. If you work 50 hours in one week, ten of those hours must be paid at one-and-a-half times your usual rate. In this example, you should be paid $30 per hour for the ten overtime hours. This would result in a paycheck of $1,100 for your 50-hour work week. 
You should not have to worry that your employer will withhold the money you have rightfully earned. Speak with knowledgeable overtime attorneys in Owensboro, KY, if you believe you have been underpaid.
Industries Where Wage Theft Is Common
Wage theft and underpayment can happen in any industry or vocational field. However, some employees are at a higher risk of being underpaid.
Some of the workers who are most susceptible to overtime violations include:
Information technology (IT) employees
Installers
Retail workers
Service technicians
Employees operating on tips
Healthcare professionals and nurses
Sales workers
Call center employees
Oil field workers
Personal mortgage brokers and bankers
And more
If you work in one of these positions and have not been properly compensated for your work, do not hesitate. Speak with overtime attorneys in Owensboro, KY, to pursue a legal claim. 
The knowledgeable tort lawyers at Morgan and Morgan will determine the value of your case. We will fight diligently to recover maximum financial compensation on your behalf.
Common Types of Wage Theft Cases
There are many different strategies that disreputable employers use to underpay their workers. Businesses should be held accountable when these tactics violate state and federal law. 
For instance, some employers attempt to deny their workers compensation for engaging in work-related activities. Common examples include:
Checking work-related communications from home
Readying necessary safety equipment
Attending meetings outside of normal work hours
And more
In all these instances, you may be owed an overtime wage rate. Other typical examples of the cases that our overtime attorneys in Owensboro, KY, handle are:
Misclassifying Employees as "Exempt"
One of the ways that disreputable businesses deny workers their rightful pay is by misclassifying employees. Under the law, some workers are exempt from federal pay regulations. 
For various reasons, these workers are not entitled to the overtime wage rate when working over 40 hours per week. Employers may wrongfully classify their workers as exempt from overtime pay requirements.
In some cases, this is because the business owner is ignorant of the law. In other instances, the employer is deceitfully attempting to decrease their labor costs.
Consider the following example. A grocery store owner may promote a cashier to a managerial position without altering their job function. This could result in the employee being classified as a manager, a position exempt from fair wage laws. 
Regardless of the reason for this type of misclassification, employees have the right to pursue compensation. You should not have to worry that your business will wrongfully classify you as exempt from overtime wage requirements.
Misclassifying Employees as "Independent Contractors"
Independent contractors do not provide work to businesses in the same way that full-time employees do. Legally, these workers are classified as "self-employed."
Because they are self-employed, these workers are not entitled to overtime pay rates. If a business has incorrectly classified you as an independent contractor, you have the right to pursue financial recovery for your lost wages.
If your employer determines the work that you do and the methods that you employ, you are not an independent contractor. When an employer controls the details of your paid work or services, you should be classified as an employee.
Even if your misclassification resulted from your employer's mistake, you could still pursue compensation with the help of overtime attorneys in Owensboro, KY.
Failing to Provide Minimum Wage
Under the FLSA, workers must be given at least $7.25 for each hour worked. Some states have passed a higher minimum wage requirement. 
Kentucky only requires its businesses to adhere to the federal minimum wage standards. Despite both state and federal statutes, some businesses fail to provide their workers with the minimum required pay rate.
If you have experienced a minimum wage violation, consulting with a skilled employment and wage attorney is critical. The employment attorneys at Morgan and Morgan have decades of experience recovering money for the victims of wage theft.
Failing to Pay for All Work Hours
You should be financially compensated for each and every hour that you work for your employer's business. This is true regardless of where or when the work takes place.
Unfortunately, some types of work are often ignored by employers. This can result in significant underpayment for workers. The following are examples of activities that should be compensated:
Checking emails when not at work
Time spent on-call
Booting up computers and digital devices
Going through security checkpoints
Working on meal breaks
Cleaning and maintaining equipment
Dressing in safety-related gear
Attending classes or training events
Taking 5-20 minute breaks during the workday
And more
If you are engaging in these types of labor without being paid, you should speak with an attorney in Owensboro, KY, as soon as possible. Trustworthy employers ensure that their workers are adequately compensated for their labor.
However, when you have not received the payment that you earned for your work, you should take legal action. The attorneys at Morgan & Morgan are ready and willing to take on any tightfisted employer. We will work diligently to secure justice in your wage theft case.
Pooling Tips Inappropriately
"Tip pooling" is a term that refers to the equal distribution of tip money to certain employees. For instance, some common examples of tipped workers include:
Busboys
Bartenders
Restaurant servers
Hair stylists
Cab drivers
Baristas
Nail technicians
And more
Sometimes, employers pool this money and distribute it to all employees, rather than only to those who are paid through tips. This can result in tipped workers being paid at a lower rate than the required minimum wage. 
If this has happened to you, you may have grounds for a valid wage rate lawsuit. Contact our attorneys to explore all of your legal options following underpayment.
Scroll down for more
Recent verdicts & settlements
Results may vary depending on your particular facts and legal circumstances.
Scroll down for more
Results may vary depending on your particular facts and legal circumstances.
How it works
It's easy to get started.
The Fee Is Free™. Only pay if we win.
Results may vary depending on your particular facts and legal circumstances.
Step 1

Submit
your claim

With a free case evaluation, submitting your case is easy with Morgan & Morgan.

Step 2

We take
action

Our dedicated team gets to work investigating your claim.

Step 3

We fight
for you

If we take on the case, our team fights to get you the results you deserve.
---
Client success
stories that inspire and drive change
Explore over 122,576 5-star reviews and 800 client testimonials to discover why people trust Morgan & Morgan.
Results may vary depending on your particular facts and legal circumstances. Based on Select nationwide reviews
FAQ
Get answers to commonly asked questions about our legal services and learn how we may assist you with your case.
Morgan & Morgan
Can My Employer Retaliate Against Me for Filing a Wage and Hour Claim?

No. It is prohibited by law for employers to retaliate against employees who pursue wage and hour suits against them. 

Many types of retaliation are prohibited following a wage and hour lawsuit. Some of the most typical examples include:

Decreasing job duties
Providing unfairly negative performance reviews
Ensuring employees work unwanted shifts
Cutting work hours
Demotions
Firing or termination of the employee's position

If you have experienced retaliation after seeking the wages that you rightfully earned, act immediately. You may have the option to file an additional lawsuit against the retaliating employer.

What Types of Compensation Are Available Through a Wage and Hour Lawsuit?

Obviously, employees who have been underpaid can pursue the wages that they are owed through a legal claim. But in some cases, claimants may be able to recover additional financial recovery. Some of the other possible types of compensation include:

Attorneys' fees
Court costs
Liquidated damages
Interest 

The judges in these lawsuits have the option to require businesses to pay additional penalties, depending on the circumstances of the underpayment. Speak with the accomplished wage and hour lawyers at Morgan & Morgan to discuss the facts of your case.

How Long Do I Have to File a Kentucky Overtime Lawsuit?

Different states place different time limits on certain types of civil claims. This legally-mandated time limit is called the "statute of limitations."

In the state of Kentucky, victims of wage and hour violations must file a lawsuit within five years of the incident. Failing to pursue a legal claim before this statute of limitations expires will likely result in the dismissal of your case.

Do not let this happen to you. Schedule a consultation with the Owensboro wage and hour attorneys at Morgan & Morgan today!

Let the Firm of Morgan & Morgan Fight for You

When you need to find the best employment lawyers in Owensboro, look no further than the legal firm of Morgan & Morgan. Our skilled attorneys have overseen more than 6,000 wage and hour suits. 

Since our firm's founding, we have recovered millions in compensation for the victims of underpayment. You deserve justice if you have been wrongfully denied the overtime pay you earned.

Our attorneys know how to recover payment for those who have been underpaid or required to work off-the-clock. Fill out the easy-to-use contact form on the Morgan & Morgan website to arrange a free legal case evaluation today.
Scroll down for more
Load More