The Fee Is Free™. Only pay if we win.
America's Largest Injury Law Firm
Protecting Families Since 1988
$15 Billion+ Won
800+ Lawyers Nationwide
Free Case Evaluation
Tell us about your situation so we can get started fighting for you. We tailor each case to meet our clients' needs.
Results may vary depending on your particular facts and legal circumstances.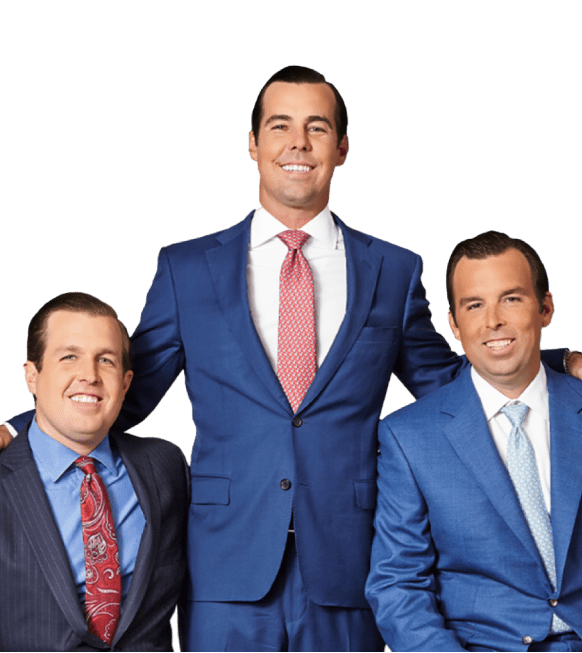 Negligent Security Lawyer in Owensboro
Getting injured due to someone else's negligence can be a painful experience. In Kentucky, we have handled numerous cases involving victims of injuries sustained due to accidents that could have been avoided in the first place. And when such people get injured, the reality of expensive medical treatment and other expensive bills begins to kick in.
Thankfully, if you live in Owensboro, Kentucky, Morgan and Morgan attorneys are always ready to help hold the other party accountable for negligence. The last thing you want is to pay expensive medical bills out of pocket, and yet you had nothing to do with the injury. But the good news is that you do not need to worry about such expenses; a Morgan and Morgan negligent security lawyer in Owensboro can fight for you or your loved one. To begin this process, you will need to fill out our free case evaluation form.
Scroll down for more
Recent verdicts & settlements
Results may vary depending on your particular facts and legal circumstances.
Scroll down for more
Results may vary depending on your particular facts and legal circumstances.
How it works
It's easy to get started.
The Fee Is Free™. Only pay if we win.
Results may vary depending on your particular facts and legal circumstances.
Step 1

Submit
your claim

With a free case evaluation, submitting your case is easy with Morgan & Morgan.

Step 2

We take
action

Our dedicated team gets to work investigating your claim.

Step 3

We fight
for you

If we take on the case, our team fights to get you the results you deserve.
---
Client success
stories that inspire and drive change
Explore over 122,576 5-star reviews and 800 client testimonials to discover why people trust Morgan & Morgan.
Results may vary depending on your particular facts and legal circumstances. Based on Select nationwide reviews
FAQ
Get answers to commonly asked questions about our legal services and learn how we may assist you with your case.
Morgan & Morgan
What Is Negligent Security?

Negligent security is a legal principle that holds a property owner or manager responsible for the injuries another person sustains at the property.

For example, when you visit any mall in Owensboro, you expect to feel safe up to a certain degree. But that is not always the case.

There have been numerous cases of negligent security throughout the city over the past few years. This is because property owners or managers do not take security issues seriously. Some are more concerned about making money than actually protecting the people who bring them the money in the first place.

Suppose that sounds like what you or your loved one is dealing with. In that case, Morgan and Morgan negligent security lawyers are always one case evaluation away from providing the legal representation you need to hold the other party accountable for their negligence.

Who Is Responsible for Negligent Security if I Get Attacked at the Mall?

This will depend on the specifics of your case. That said, the mall owners or managers might be held responsible, especially if there have been numerous cases of insecurity in the area, but they failed to do anything about it. The same applies if they knew or should have known that they needed to beef up security around a particular time but they did not do so. In short, the issue of liability will depend on whether the defendant knew about the unsafe condition, and if they did, the court would determine whether they took any steps to prevent it.

Is It Easy to Win a Negligent Security Case in Owensboro?

Not at all. On the contrary, Owensboro has some of the country's most complex negligent security laws. For example, while most states allow the injured to take legal action within two years of the injury, Kentucky only has a one-year statute of limitations for such cases. This means that you must take legal action within a year to maintain your right to compensation.

But one year might not be enough to investigate the claim and build a strong case. It is even worse if you take longer to contact a negligent security attorney. The best way to improve your chances of winning is by getting in touch with an experienced attorney as soon as possible.

Also, in Owensboro and throughout Kentucky, the amount of compensation you may be able to recover will depend on your contribution to the accident. For this reason, you should expect the defense to raise this issue during the settlement negotiations even if the case does not go to court. For instance, if they can prove that you were 80% responsible for the accident, you will only recover 20% of the settlement regardless of the severity of your injuries.

Can I Get an Extension if the Statute of Limitations Expires?

In very rare circumstances, the court might allow you to put a 'pause' on the statute of limitations if you missed the deadline for filing a lawsuit. However, such cases are so rare that you will need to discuss the matter with an experienced Owensboro negligent security lawyer to determine whether you can convince the court to extend this deadline.

What Other Defenses Should I Expect When I File a Negligent Security Lawsuit in Owensboro?

The state of Kentucky allows defendants to use various defenses to fight back against negligent security lawsuits. Other than the issue of comparative negligence, where both parties share a percentage of fault, the defendants in Owensboro can raise any of the following defenses:

Someone else other than the property owner or manager was responsible for the claimant's injuries
The dangerous condition was so obvious any reasonable person would have seen and avoided it
The plaintiff was not invited to the property; they were there illegally
The claimant was not paying enough attention to their surroundings when they got injured

Can I Sue for Negligent Security Even if I Am Not the Direct Victim?

Yes, you can. Depending on your relations with the victim, the court might allow you to file a lawsuit on their behalf. A good example is if you are the spouse of someone who was attacked and killed due to negligent security. In that case, you may be able to take legal action against the negligent party. The same would apply to children under the age of 25, financially dependent relatives of the victim, or the victim's parents if they did not have any other survivors.

What Damages Should I Claim in a Negligent Security Lawsuit?

Your attorney can review your case and determine the kind of damages you may be able to recover when you file a lawsuit. Typically, negligent security victims can recover general (economic) and special (non-economic damages). In addition, if the defendant was extremely negligent, the court might award the victim punitive damages to punish the defendant.

What Does "Reasonable Security" Mean in Negligent Security Cases?

When you file a negligent security claim or lawsuit, you seek compensation for injuries sustained due to someone's failure to provide "reasonable security." In other words, the other party failed to do what any reasonable person in a similar situation would have done. This does not mean hiring bodyguards to protect you whenever you visit their property. On the contrary, negligent security cases are not only limited to physical attacks. For example, an injury caused by a lack of a clearly-marked emergency exit could also count as negligent security.

Therefore, the term "reasonable security" refers to the simple things property owners must do to protect residents or guests at their property.

Examples include:

Installing security lights to prevent attacks at night
Installing visible surveillance cameras to deter criminals
Hiring security staff
Training security officers
Setting up clear and visible warnings about dangerous conditions

What Places Are Prone to Negligent Security Incidents?

Negligent security incidents can happen just anywhere there is freely-accessible property. Examples include but are not limited to:

Public and private events
Shopping malls
College dormitories
Retail stores
Movie theaters
Parking garages
Apartment complexes
Restaurants and bars

An experienced attorney can help fight for you regardless of where the accident occurred, just as long as you have legal grounds to file a claim against the negligent party.

Can I Sue a Bouncer for an Attack in a Nightclub?

There is a common misconception that bouncers can use violence against patrons whenever and however they feel like it. That is not true. On the contrary, bouncers are expected to de-escalate or call the police if the situation gets out of hand. Therefore, a bouncer can only use violence when defending themselves against an attack. However, some rogue bouncers use this profession as an excuse to bully innocent people. Some of these incidents end with severe injuries and sometimes death.

So if you or your loved one is a victim of an attack by the security staff at a nightclub, you might have a valid case.

How is Negligent Security Determined if I Have Been Attacked by a Bouncer?

Some nightclubs or events do not hire qualified bouncers. For example, we have handled cases where nightclub owners hire their gym friends as bouncers to save money rather than going for trained professionals. So if you get attacked and injured by such a bouncer, you may be able to hold the nightclub responsible for negligent security. The argument here is that a reasonable and well-trained bouncer would not have attacked you in the first place. But since the club owners did not want to invest in professional security, they might be held accountable for your injuries.

In other cases, security companies can be used for negligence. This mostly happens when companies hire untrained security officers and assign them roles beyond their skill level. As a result, if you get injured because the security agent did not do their job as required due to insufficient training or any other qualifying reason, you may be able to sue the security company they work for.

Can You Still Sue if Someone Got Injured Even Though They Were at the Property Illegally?

One of the most common defenses to a negligent security claim is that the claimant was not at the property legally. Courts in Owensboro and throughout the country have upheld this argument countless times. However, this does not necessarily mean that every individual who is at a property illegally is not under the property owner's responsibility when it comes to safety matters.

A good example is when kids are involved. Let's say a child drowns in a swimming pool after gaining access to the property without the owner's knowledge. In that case, the property owner might still be liable for negligent security. This is because facilities such as swimming pools are considered 'attractive nuisances' to kids. For this reason, the property owner or manager is responsible for keeping such places away from children. This also explains why pools usually have fences around them.

In addition, although Kentucky protects property owners or managers against negligent security lawsuits against trespassers, there is an exception to this rule. The property owner cannot intentionally make the property unreasonably dangerous for the trespasser, causing them serious injuries. In addition, they cannot intentionally and physically try to harm a trespasser while at the property unless doing so in self-defense.

Do I Need a Negligent Security Lawyer?

Negligent security is one of the most complex areas of personal injury law. And when you live in Owensboro, you have minimal time to sue the other party. Hiring an experienced negligent security attorney significantly increases your chances of obtaining favorable results.

An experienced attorney can:

Help evaluate your claim to determine whether you have legal grounds to sue
Collect important evidence to prove your case
Ensure that you keep up with strict deadlines
Explain complex negligent security laws and how they apply to your specific case
Identify the defendant in your case
Devise a legal strategy to pursue compensation for your injuries
File a claim with the right party
Negotiate a reasonable settlement on your behalf
File a lawsuit if the need arises
Prepare you for complex court processes
Fight for you in and out of court

Do You Have a Negligent Security Case? Let's Find Out!

The first step of the claims process is finding out whether you have legal grounds to sue. To do this, you need the expertise of negligent security attorneys from the largest personal injury law firm in the country, Morgan and Morgan. We have represented numerous negligent security victims in Owensboro and thousands throughout the country for over 30 years. As a result, we have recovered more than $15 billion as compensation for different cases, including those involving negligent security victims. 

You or your loved one might be next in line for compensation. Contact us today for a free case evaluation. 
Scroll down for more
Load More