The Fee Is Free™. Only pay if we win.
America's Largest Injury Law Firm
Protecting Families Since 1988
$15 Billion+ Won
800+ Lawyers Nationwide
Free Case Evaluation
Tell us about your situation so we can get started fighting for you. We tailor each case to meet our clients' needs.
Results may vary depending on your particular facts and legal circumstances.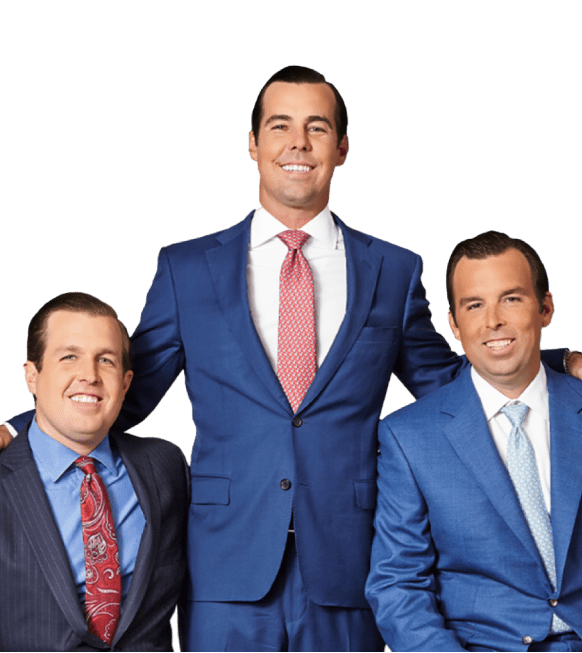 Negligent Security Lawyer in Paducah
Business and property owners in Paducah are responsible for making their properties reasonably safe for visitors. When they fail, innocent individuals can fall prey to ruthless criminals and suffer injuries and financial losses.
Victims should not have to pay for the consequences of a crime that a prudent property owner could have avoided, whether at a hotel, parking lot, school, or another property. You could be entitled to compensation if you or a loved one was injured on another's property, and negligent security allowed it to happen.
Morgan & Morgan is here for you. Our negligent security lawyers in Paducah could help you hold the responsible party accountable and recover compensation such as medical expenses, pain and suffering, and more. Contact us now for a free case review to find out more.
Scroll down for more
Recent verdicts & settlements
How it works
It's easy to get started.
The Fee Is Free™. Only pay if we win.
Results may vary depending on your particular facts and legal circumstances.
Step 1

Submit
your claim

With a free case evaluation, submitting your case is easy with Morgan & Morgan.

Step 2

We take
action

Our dedicated team gets to work investigating your claim.

Step 3

We fight
for you

If we take on the case, our team fights to get you the results you deserve.
---
Client success
stories that inspire and drive change
Explore over 55,000 5-star reviews and 800 client testimonials to discover why people trust Morgan & Morgan.
Results may vary depending on your particular facts and legal circumstances.
FAQ
Get answers to commonly asked questions about our legal services and learn how we may assist you with your case.
Morgan & Morgan
What Counts as a Negligent Security Incident in Paducah?

Negligent security incidents can arise on public and private property. For example, if you are staying at a hotel, you have the right to be reasonably safe. However, although the hotel's owners know that crimes occur in the hotel or nearby, they fail to protect you and other guests by refusing to install security cameras or adequate locks on doors. If you experience an attack or robbery on the premises as a result, the hotel could be liable for your injuries and financial losses. Negligent security incidents can include:

Sexual assaults
Attacks
Violent robberies
Theft
Shootings and stabbings
Murder

Places Where Negligent Security Occurs

Negligent security in Paducah can occur in a variety of premises, including public, private, and commercial, including:

Gas stations
Convenience stores
Apartment complexes
Workplaces
Hotels
Banks
Hospitals
Shopping malls
Restaurants
Parking lots
School and University campuses

Our negligent security lawyers in Paducah can assess your incident, help you navigate the legal process, and fight for maximum compensation on your behalf.

What Are Examples of Negligent Security?

Property owners have numerous options for ensuring that their properties are safe. However, not all properties have the same security requirements. For instance, an entertainment venue that stays open late into the night may require considerable measures, including security guards, cameras, and others. In contrast, a retail store or hair salon may merely need working locks on doors. Some general examples of negligent security include:

Broken Locks and Missing Fences

Broken or missing locks, fences, or gates can be an invitation to criminals and put visitors at risk of experiencing theft and violence. Installing adequate security can include:

Ensuring existing locks are in working order
Keeping gates and fences in good repair
Installing modern and effective locks on doors

If Paducah business owners ignore missing fences or broken locks, they could become liable for the damages of those injured or robbed on their premises.

Poor Lighting

Missing, broken, or inadequate lighting can provide criminals with places to hide undetected. Businesses and apartment complexes should ensure adequate lighting of inside and outside areas, including parking lots. Moreover, property owners should repair broken light bulbs and light fittings as soon as possible. A property owner who neglects adequate lighting risks attacks, assaults, and robberies on the premises.

Broken or Missing Security Installations

Installing alarms and security cameras can be a great way to ensure customers and visitors are safe from crimes. However, such installations require maintenance and servicing. Failing to repair security cameras and alarms puts visitors at risk.

Moreover, failing to install adequate alarms and security cameras in the first place can also land a property owner in hot water, especially if the premises are in a high-risk area.

Poorly Trained Security Guards

Some properties, such as nightclubs, sports stadiums, and entertainment complexes, require the presence of security guards to handle dangerous situations such as:

Criminal activity
Intoxicated or violent patrons
Crowds getting out of control
Shootings

If a property owner fails to hire security guards or hires untrained security guards, they could be responsible for visitors' injuries and damages.

What Are Common Injuries in Negligent Security Incidents?

Injuries in negligent security attacks and assaults in Paducah can range from minor to significant and life-altering. Common injuries can include:

Bruises and black eyes
Head and brain injuries
Dental injuries
Scratches and abrasions
Internal injuries
Bullet or stab wounds
Broken bones

However, in some cases, invisible emotional injuries, such as anxiety and depression, stay with victims for the longest time. Becoming a victim of crime can be profoundly distressing and have long-term detrimental effects on the mental health of victims.

According to the Bureau of Justice Statistics (BJS), a staggering 68 percent of violent crime victims report significant socio-emotional issues, such as reduced performance at work or school, emotional distress, and difficulties forming and maintaining relationships.

Could You Have a Legal Claim and Recover Compensation?

Property could be responsible for victims' damages if they ignore security issues. However, since no two cases of negligent security are the same, knowing whether you have a claim can be confusing. A negligent security lawyer in Paducah can provide clarity and help you discover your legal rights and options for pursuing compensation.

Compensation Negligent Security Victims in Could Receive

The responsible party should pay for your damages if you were hurt in a Paducah negligent security incident. While every case is different and compensation can vary, our attorneys could help you pursue awards, such as:

Medical expenses and future healthcare costs
Psychological counseling
Medical devices
Physical therapy
Loss of wages and loss of future expected income
Property damage or theft
Pain and suffering
Disability
Emotional distress

If your loved one died in a negligent security incident in Paducah, you could be entitled to damages, including funeral expenses, loss of income, and more. In the most difficult times in your life, Morgan & Morgan can be by your side. Our compassionate negligent security lawyers could help you receive the compensation you need and deserve.

How Can Morgan & Morgan's Paducah Negligent Security Lawyers Help?

Litigating a negligent security claim in Paducah can be complicated as every claim must be investigated thoroughly. There is no one-size-fits-all security solution for all businesses. Therefore, preparing and proving a legal claim can involve a great deal of research, such as working with local law enforcement to understand the crime statistics for the area.

The factors at play in determining whether a business owner was negligent can include, among others:

The type of business in question
The operating hours
The company's neighborhood
Prior criminal activity at the business or nearby

How We Handle Your Claim

In the first instance, we can assess your incident in a free consultation and determine whether you have a legal case. Our negligent security attorneys can then work with professional security experts and investigators to understand the circumstances of the negligent security incident and identify who is liable. We can also:

Gather evidence to prove your case
Determine the total value of your damages and losses
Interview witnesses
Negotiate a fair settlement
File a negligent security lawsuit
Present your case strongly in court

Morgan & Morgan understand the trauma and pain victims face. In some cases, the consequences of an attack or violent robbery can be physically and mentally life-changing. Moreover, the financial losses victims and families experience due to work absence and steep medical bills can be highly burdensome. However, help is available. Our negligent security lawyers in Paducah can be your shoulder to lean on and help you get the justice and compensation you deserve.

Who Could I Sue for Negligent Security in Paducah?

Typically, property owners are responsible for ensuring that visitors to their premises are reasonably safe. Therefore, you could hold an owner legally responsible if you were hurt in a negligent security incident on a property. However, depending on your specific circumstances, you could have several defendants, including:

Security firms
Hotel, restaurant, or store managers
Homeowners' association
Property management company

Morgan & Morgan's seasoned negligent security lawyers can analyze your incident, determine who is responsible, and help you seek compensation from the liable party or parties.

How Can I Prove a Negligent Security Claim?

To prevail in a negligent security claim or lawsuit, you must prove that a property owner, a security firm, or another party, failed to keep you safe. As we have seen, every property has its own unique needs when it comes to security. However, some general evidence for lax security can include the lack of lighting, broken locks, and malfunctioning alarms or security cameras. To have a claim, you will also have to show that:

The property owner had the duty to protect you
The owner breached their duty due to inadequate security measures at the property
You were legally present at the premises (not trespassing)
You have damages, such as injuries and medical costs, due to the responsible party's negligence

Since you could be up against a business with lawyers on retainers and unlimited resources, consider hiring a negligent security lawyer in Paducah who can level the playing field and pursue your best interests.

Can I Sue the Criminal Responsible for My Damages?

In theory, nothing is stopping you from seeking justice and compensation from the perpetrator of the crime, providing they are identified. However, in most cases, seeking compensation from a criminal is fruitless as most perpetrators lack the funds to compensate their victims adequately. In contrast, property owners typically have insurance coverage, which can allow you to recover a fair settlement for your losses so you can get your life back on track.

What Are My Next Best Steps After an Attack or Assault in Paducah?

Knowing what to do after becoming the victim of a crime can be confusing, especially when in shock. However, your best step is to dial 911 immediately for law enforcement and medical help, if required. Police officers will likely collect evidence at the crime scene right away and might even identify and locate your attacker.

In the days after your attack or assault, you can take steps that protect your rights and could help you recover compensation, including:  

Collecting evidence of the incident, such as photographs of the crime scene
Seeking medical advice and obtaining a medical report if you have not already done so
Contacting a negligent security attorney to determine whether you have a legal claim

When Should I File My Negligent Security Lawsuit?

The deadline for filing a personal injury lawsuit can be prohibitively short in Kentucky. According to Kentucky Revised Statutes section 413.140(1)(a), you generally have to file within one year of your injury.

Since timely action can be critical, consider speaking to an attorney as soon as possible after the incident to give you the best chance of recovery. Missing the deadline could bar you from receiving compensation.

Could I Sue a Paducah Landlord for Negligent Security?

Landlords are responsible for making common areas in apartment complexes safe for renters and visitors. Moreover, they must provide working locks on the external doors of rental units and keep any fencing or gates in good repair. If a landlord neglects security and a crime happens, they could be responsible.

Paducah landlords generally have insurance coverage for crimes such as burglaries. Therefore, you could qualify for an insurance payout if you get hurt or your property is damaged in a break-in or another crime. If you cannot recover what you deserve with an insurance claim, you could file a personal injury lawsuit against your landlord.

Morgan & Morgan Is Here for Crime Victims in Paducah

We understand how devastating the consequences of violent crimes can be for victims and their families. If you had to experience an attack or assault due to the carelessness of a property or business owner, Morgan & Morgan could help.

Our tenacious negligent security lawyers in Paducah want you to receive the compensation you need to put an ordeal behind you and move on with your life. You pay nothing unless and until we recover for you. Contact Morgan & Morgan today for a free case evaluation.
Scroll down for more
Load More