The Fee Is Free™. Only pay if we win.
America's Largest Injury Law Firm
Protecting Families Since 1988
$15 Billion+ Won
800+ Lawyers Nationwide
Free Case Evaluation
Tell us about your situation so we can get started fighting for you. We tailor each case to meet our clients' needs.
Results may vary depending on your particular facts and legal circumstances.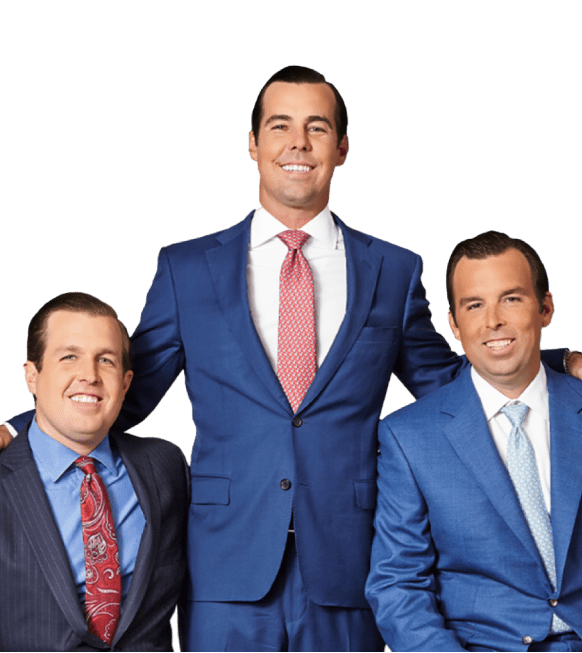 Best Mass Tort Lawyers in Pittsburgh
Many professionals, entrepreneurs, and advocates of change love to call Pittsburgh their home. The city features many businesses in advanced fields like artificial intelligence, cybersecurity, life science, robotics, energy, health, and manufacturing. It's also a fantastic place for families to grow and flourish. With 32 museums, thousands of acres of public parks, and ample employment opportunities, Pittsburgh is listed as one of the top 100 cities to live in the U.S. 
However, Pittsburgh residents may find themselves and others injured by the negligence of a company, person, or entity and seek to be compensated for their injuries. In that case, you may be hunting for the best tort lawyer. Pittsburgh is also home to Morgan & Morgan Law Firm, featuring over 265 attorneys that specialize in mass torts. 
What is mass tort law?
It may be helpful to define what a tort is first. A tort is an act or omission that causes injury to another person, which amounts to a civil wrong in the eyes of the law. The court can assign liability to the person or entity that caused the civil wrong and, in doing so, provides financial relief to the injured. Assigning liability also serves as a means of punishment to deter others from causing harm to others. A mass tort is a single unlawful action that causes injury to many people.
There are three kinds of torts:
Intentional torts - An intentional tort is when someone plans, carries their plan out and is fully aware of their actions. Common intentional torts are battery, assault, false imprisonment, intentional infliction of emotional distress, fraud, defamation, and trespass. 
Negligence torts: A negligence tort is when someone or some entity fails to take reasonable care, and their lack of care results in an injury to an individual(s). Some common negligence torts are slip and fall accidents, car accidents, medical malpractice, pedestrian and bicycle accidents.
Strict liability torts: A strict liability tort is when someone of some entity causes harm to others and is responsible even though there was no intention to cause harm. Common strict liability torts are defective products, dog attacks, or abnormally dangerous activities. 
In a mass tort, individuals that have been injured by any kind of tort come together to file their legal claim making it much easier for plaintiffs to fight against big corporations that cause harm like medication and product manufacturers. 
What is mass tort vs. class action?
Courts are given varying tools to handle mass torts which include class-action lawsuits and multidistrict litigation. These tools help with the procedure and allow courts to handle these types of lawsuits more effectively. Mass torts can also help plaintiffs gain compensation quicker. Both class action and multidistrict litigations have some things in common. Both have large groups of people who have been harmed. Both have a single or handful of common defendants that caused the harm. And, both have a consolidated lawsuit to handle the alleged wrongdoing by the defendant(s).
The critical difference between mass torts and class actions is how the courts treat the plaintiffs procedurally. The number of plaintiffs is sometimes smaller in a mass tort. When filing a mass tort, each plaintiff is treated as an individual. Thus each plaintiff will have to establish evidence and prove damages against the defendant. 
Conversely, in a class action, the plaintiffs are an individual or a few individuals that represent all others that the defendant has injured. The other members are known as "the class" and don't have to provide evidence or even be present during the court proceedings.
When a common wrongdoer injures large groups of people, individual personal injury claims can clog the legal system. When this happens, the courts may centralize these cases, so they are handled by one judge. This is known as multidistrict litigation and is induced when many other similar cases are expected to be filed against the same defendant. An individual judge will be able to handle these cases more effectively since they will have become very knowledgeable about all the aspects of the case. 
Furthermore, mass tort actions allow plaintiffs to share information and findings with one another, which can help the claim as a whole.
What does a mass tort attorney do?
Building a strong case against a defendant is the goal of any mass tort lawyer. Pittsburgh mass tort lawyers at Morgan & Morgan can benefit plaintiff's in many critical ways, including:
Reviewing all medical records to make a connection between your injuries and the actions or omissions of the defendant
Evaluate and interpret documentation introduced by the defendant
Produce the documentation required to file your lawsuit
Hire experts in the medical field to support your case
Appear at pretrial hearings to resolve legal disputes and other legal concerns
Represent you from the start to the finish
Provide access to our legal team throughout the entire litigation process
What is the mass tort process?
The best mass tort lawyers won't file a claim unless they are confident that the claim is valid because litigation can break down at any time, and either side can lose. And just like any personal injury claim, there is a lengthy process. While each mass tort is unique, many have similarities. Here are few stages that happen during the mass tort process.
Review of records - A mass tort attorney will need to have complete access to things like medical records to establish your injuries and prepare an argument should you have preexisting conditions that may call into question the defendant's liability. This review will also help set a timeline between your injuries and your involvement with the defendant's product, venue, or working conditions depending on the type of tort. 
Identification of injury consistencies - Your lawyer will also be looking for any consistencies between you and other plaintiffs seeking compensation for the same wrong. Typically in mass torts, victims will have common or similar injuries. Some prime examples are mesothelioma is common for individuals exposed to asbestos. Or lung cancer being common for tobacco users. Suppose your injuries are not consistent with the injuries of most other plaintiffs. In that case, you may not be eligible to be involved in a mass tort that identifies a consistent injury. Furthermore, a mass tort lawyer may categorize members based upon the severity of their injury or duration. This is done so when the case settles, or a verdict is won, the awarded monies can be equitably distributed.
Filing a federal lawsuit - Federal court is the arena in which mass torts are filed because plaintiffs can potentially live all over the country or region.
Bellwether trials - The court will try a handful of cases known as the bellwether trials before proceeding. A bellwether is an indicator or prediction of something, and courts use this to see how things will go. Your lawyer will likely choose to present plaintiffs with the most severe injuries during this litmus test. If the courts find in favor of the defendant, the other cases won't move forward. For this reason, it's critical only to hire the best mass tort lawyer for your case.
Settlement - Ideally, the final step in a mass tort is a settlement. Since mass tort cases can take years if taken to trial, the courts and lawyers on both sides prefer to settle out of court if at all possible. However, suppose a settlement can't be agreed upon. In that case, it's important to start with a law firm with an excellent reputation for favorable trial verdicts.
What kind of damages can I expect from a mass tort action?
Since a mass tort is treated as a group of personal injury cases, each plaintiff has a right to claim their own damages. Depending on the injuries, some may seek a smaller amount while others look for more significant damages. When it comes to mass torts, damages are typically higher for everyone. Here are some damages that can be recovered from a mass tort lawsuit:
Medical bills from your injuries
Future medical bills that will be required to deal with your injures
Lost wages
Lost future wages and income
Pain and suffering
Emotional distress
Disfigurement
Permanent disability
It's important to remember, all damages from each plaintiff will need to be established with evidence, testimony, and things like proof of income in a mass tort case.  
What are some current mass tort cases?
Right now, as much as ⅓ of all federal court cases are mass tort, and there is no sign that this trend will decline anytime soon. Since litigation is costly and time-consuming, the banding together of plaintiffs in a mass tort offers the most reasonable solution for those that have been harmed through negligence. Here are a few mass torts that are currently being dealt with at the federal court level.
Juul e-cigarettes - The FDA has been aggressively trying to deter Juul's practice of targeting teens through their marketing strategies. The FDA is accompanied by multiple national lawsuits that allege teens were unaware of the e-cigarette's inclusion of nicotine and are now addicted. With over 5 million young people using e-cigarettes, JUUL's lawyers are trying to consolidate multiple lawsuits.
Monsanto's Roundup - In 2019, the first trials began against Monsanto for the use of glyphosate in their popular weed-killing product. The plaintiffs alleged the company knew this ingredient was linked to various types of cancers. The bellwether trials resulted in tens of millions of damages awarded and paved the way for further litigation. 
Zantac - Scientists found that dangerous carcinogens were found in the popular over-the-counter heartburn drug Zantac. After this discovery, all forms of Zantac were removed from the shelves in a massive FDA drug recall. Now thousands of people that took the drug and have developed cancer are filing personal injury cases across the nation. In early 2020, multiple separate cases were consolidated into federal multidistrict litigation to streamline case administration and ensure consistency. 
Is mass tort the right solution for you?
Before you look for a personal injury lawyer to handle your injury from a drug or defective product, you may want to consider speaking to a Morgan & Morgan mass tort lawyer. Pittsburgh residents may learn there are already mass torts underway against the defendant and may have the option to opt-in.
Conversely, you may just be discovering there are dangerous side effects from the use of a drug or that a product causes serious injury when used. Under these circumstances, it's crucial to speak to a lawyer who can help create a mass tort to bring awareness and help other victims. 
At Morgan & Morgan, we're always ready to hear your concerns. Our expert professional guidance will allow you to choose the path that's right for you. Reach out today for a free case evaluation. Remember, our services are free to you unless we win a settlement or a verdict. 
Scroll down for more
Recent verdicts & settlements
How it works
It's easy to get started.
The Fee Is Free™. Only pay if we win.
Results may vary depending on your particular facts and legal circumstances.
Step 1

Submit
your claim

With a free case evaluation, submitting your case is easy with Morgan & Morgan.

Step 2

We take
action

Our dedicated team gets to work investigating your claim.

Step 3

We fight
for you

If we take on the case, our team fights to get you the results you deserve.
---
Client success
stories that inspire and drive change
Explore over 55,000 5-star reviews and 800 client testimonials to discover why people trust Morgan & Morgan.
Results may vary depending on your particular facts and legal circumstances.
FAQ
Get answers to commonly asked questions about our legal services and learn how we may assist you with your case.