The Fee Is Free™. Only pay if we win.
America's Largest Injury Law Firm
Protecting Families Since 1988
$15 Billion+ Won
800+ Lawyers Nationwide
Free Case Evaluation
Tell us about your situation so we can get started fighting for you. We tailor each case to meet our clients' needs.
Results may vary depending on your particular facts and legal circumstances.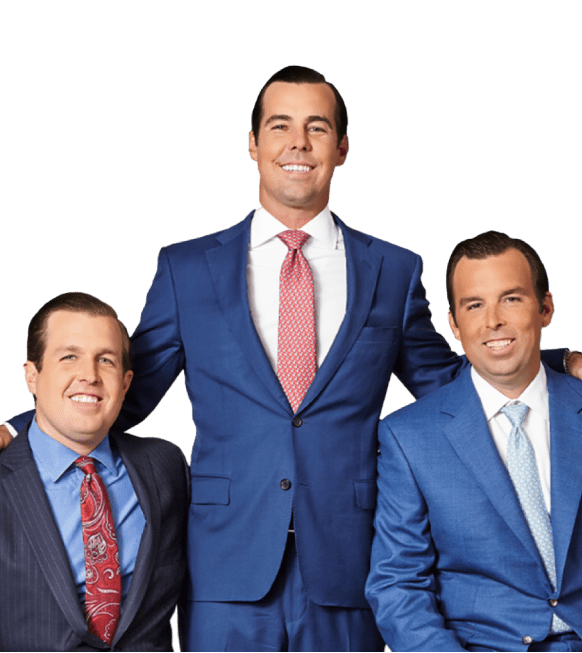 Medical Malpractice Lawyer in Pittsburgh
When you visit a doctor or any healthcare provider, you trust them to help you and not make you feel worse than you did when you arrived. But such incidents are not uncommon in Pittsburgh. Some healthcare providers make serious mistakes when handling their patients, usually due to human error or negligence.
If this sounds like what you or your loved one is dealing with, you may need to contact an experienced medical malpractice lawyer. Here is everything yPittsburgh Medical Malpractice Lawyers | Morgan & Morgan Law Firmou need to know about medical malpractice and how a Pittsburgh malpractice attorney can help in such situations.
Scroll down for more
Recent verdicts & settlements
Results may vary depending on your particular facts and legal circumstances.
How it works
It's easy to get started.
The Fee Is Free™. Only pay if we win.
Results may vary depending on your particular facts and legal circumstances.
Step 1

Submit
your claim

With a free case evaluation, submitting your case is easy with Morgan & Morgan.

Step 2

We take
action

Our dedicated team gets to work investigating your claim.

Step 3

We fight
for you

If we take on the case, our team fights to get you the results you deserve.
---
Client success
stories that inspire and drive change
Explore over 55,000 5-star reviews and 800 client testimonials to discover why people trust Morgan & Morgan.
Results may vary depending on your particular facts and legal circumstances.
FAQ
Get answers to commonly asked questions about our legal services and learn how we may assist you with your case.
Morgan & Morgan
What Is Medical Malpractice?

Medical malpractice is when a healthcare worker provides substandard treatment, injuring a patient.

What Are Some Examples of Medical Malpractice Cases?

Some common examples of medical malpractice cases include:

Misdiagnosis

This is when a doctor diagnoses a patient with the wrong medical condition or illness. It can also mean that the healthcare provider failed to diagnose a particular medical condition or illness as a competent doctor with similar qualifications (and in a similar position) would.

Surgical Errors

Surgeries can go awfully wrong for many reasons, negligence being one of them. Therefore, if a doctor or surgeon makes a careless error, such as leaving a foreign object inside a patient's body, such errors are considered medical malpractice.

Birth Injuries

Some common birth injuries include facial paralysis, fractures, brachial palsy, nerve damage, and brain damage. Some of these injuries can be treated, while others are permanent. In severe cases, birth injuries can lead to the death of the newborn.

Medication Errors

These errors can potentially harm the patient, especially if undetected for an extended period. In fact, some patients develop new medical conditions that stem from taking the wrong medication.

Delayed Treatment

Most medical conditions worsen if treatment is delayed. Unfortunately, such cases are far too common and can lead to the death of a loved one.

Wrongful Death

Deaths caused by medical errors fall under the umbrella of medical malpractice. In that case, survivors can file a wrongful death claim or lawsuit against the liable party.

Other examples of medical malpractice include nursing home negligence, emergency room errors, poor follow-up or aftercare, unnecessary surgery, and premature discharge.

Note that this list is not conclusive. Therefore, speak with an experienced medical malpractice attorney if you believe you have a valid malpractice case against a healthcare provider.

How Can I Prove Medical Malpractice?

To prove medical malpractice, the following four elements must be true:

Duty of Care

You must show that the medical provider owed you a duty of care. In other words, you must demonstrate that you had a client-patient relationship with the healthcare provider.

Breach of Duty of Care

You must also show that the healthcare provider breached their duty of care. In other words, you will need to prove that the healthcare provider was negligent.

Injury Caused by Breach of Duty of Care

Thirdly, you must establish a clear connection between your injuries and the healthcare provider's negligence.

Damages Caused by Your Injuries

When you file a medical malpractice claim or lawsuit, the goal is to seek financial compensation for the injuries you sustained. For this to work, you will need to prove that you suffered damages due to the healthcare provider's actions or inactions.

What Are Some Damages in a Medical Malpractice Lawsuit?

When you file a medical malpractice lawsuit, you can claim economic and non-economic damages.

Also known as special damages, economic damages compensate the injured individual for the financial losses and expenses deriving from the malpractice case. Examples of financial losses in a medical malpractice case include:

lost wages if you could not go to work due to the injury;
loss of earning potential if the injury prevented you from securing a particular money-making opportunity, or;
will prevent you from earning a decent living in the future.

Common expenses caused by medical malpractice include medical bills, equipment such as wheelchairs, Hoyer lifts, and ambulance costs.

On the other hand, non-economic damages are not usually quantifiable in a dollar amount. Also known as general damages, these may include but are not limited to pain and suffering, emotional distress, loss of enjoyment of life, permanent disfigurement, inconvenience, and others.

What Is the Statute of Limitations for Medical Malpractice Cases in Pennsylvania?

In Pennsylvania, you have up to two years from the date of the malpractice or when the malpractice should have been discovered to file a lawsuit against the defendant. However, there are some exceptions to this rule. Depending on the circumstances of your case, you may be able to file a lawsuit even beyond the two-year window. This is because Pennsylvania allows the statute of repose, which allows plaintiffs to file a lawsuit up to seven years from the date of malpractice or when they should have known about it.

Even so, the statute of repose has some exceptions. One common exception is that you can still file a lawsuit if the healthcare provider left a foreign object inside you during surgery. The second exception is that this statute does not apply to claims of individuals under the age of 18.

Who Can I Sue for Medical Malpractice?

The exact party you may be able to sue for medical malpractice will depend on the specifics of your case. In most cases, you may be able to sue the healthcare provider and recover compensation through their insurer.

You can also sue the hospital but only if the medical provider was an employee of the hospital and the facility was negligent in one way or another.

For instance, suppose an incompetent doctor prescribes the wrong medication, causing you or your loved one serious side effects and further complications. In that case, you may be able to sue the hospital where the healthcare provider works if it is established that the hospital failed to check the healthcare provider's credentials during the hiring process. To prove this, you will need to demonstrate that the healthcare provider would not have been hired had the employer been more thorough during the employee screening process.

What Are Some Challenges of Filing a Medical Malpractice Lawsuit in Pittsburgh?

Medical malpractice cases are usually quite difficult to handle. Victims of malpractice must navigate complex legal processes to even get a chance to file a lawsuit.

Because lawsuits against healthcare providers are pretty common in Pittsburgh and throughout the state, injured individuals must first obtain a Certificate of Merit.

This certification confirms that an appropriate licensed professional has reviewed the plaintiff's claim and believes they might have a valid reason to file a medical malpractice claim. This legal hurdle is meant to discourage people from suing healthcare providers just because they believe they have a valid claim. In other words, it helps sort these claims by only allowing the reasonable ones to proceed to the next stage.

The Certificate of Merit must be filed along with the initial complaint or at least 60 days after filing the complaint.
 
These cases are also very expensive to pursue, especially without an attorney. In some cases, attorneys run out of resources to fight for their clients, given the high expenses involved in pursuing such lawsuits.

Depending on the case's complexity, the attorney might need to obtain medical records, consult experts, interview witnesses, fill out crucial paperwork, and keep up with tight deadlines.

Lastly, proving negligence in medical malpractice cases is not always easy. This is because there is a thin line between negligence and honest mistakes regarding medical malpractice cases. To prove negligence, you must demonstrate that the medical provider knew or should have known that their actions would harm the plaintiff. In addition, you must prove that a competent medical provider in a similar position and with similar qualifications would have done better than the defendant.

Does Pennsylvania Impose Caps on Medical Malpractice Damages?

Pennsylvania is one of the few states that do not impose caps on medical malpractice damages. This means you can recover both economic and non-economic damages just as long as you prove your case.

Should I Hire a Medical Malpractice Attorney?

It is advisable to hire an attorney if you are serious about your case. Here is why.

Medical malpractice cases are very complex. Healthcare providers and facilities often have insurance to protect them from lawsuits. As a result, these insurance companies have seen almost all kinds of cases, some valid, others not.

So when you have a malpractice case, these companies are always on standby, ready to dismiss it, just like many others. To them, dismissing claims or settling for the lowest possible amount is their daily goal. On the other hand, your goal is to obtain a reasonable settlement for your damages that will make you feel whole after an injury.

Sadly, these insurance companies do not care about your injuries; they only care about making profits. And one of the best ways to make profits is by minimizing settlements or dismissing them whenever possible.

But the same cannot be said about medical malpractice attorneys. For example, at Morgan and Morgan, we understand the pain you or your loved one could be going through due to malpractice. Most malpractice victims feel betrayed when they have to live with their injuries and also deal with the fact that no one seems to care about them. But that feeling ends where your relationship with Morgan and Morgan begins.

Because we care about your health and well-being, we can fight for you in and out of court to prove your case.

In addition, we charge our clients a contingency fee, meaning they do not owe us anything unless we win. Therefore, a victory for you is also a victory for our attorneys.

Medical malpractice cases usually involve huge amounts of compensation. But you should not expect insurance companies to tell you this. Of course, it also depends on the nature of your case, the types of injuries sustained, and the damages. A seasoned medical malpractice attorney can help negotiate a reasonable settlement on your behalf, ensuring all your current losses and future expenses are covered.

Keep in mind that some defendants will not even take your claim seriously if you do not have an attorney. Having an attorney, especially from a reputable personal injury law firm like Morgan and Morgan, sends a strong statement to the defendant and their legal representatives that you are serious about your claim.

Morgan and Morgan is the largest personal injury law firm in the United States. We have been fighting for victims of medical malpractice from coast to coast for over three decades.

At Morgan and Morgan, winning cases for our clients and restoring smiles on their faces motivates us to do what we do daily. So far, we have recovered over $15 billion as compensation for various injuries our clients sustained due to negligence. Some of these injuries derive from medical malpractice, a practice area very few law firms have the resources to specialize in.

Contact us today to discuss your case. We might be able to help.
Scroll down for more
Load More