The Fee Is Free™. Only pay if we win.
America's Largest Injury Law Firm
Protecting Families Since 1988
$15 Billion+ Won
800+ Lawyers Nationwide
Free Case Evaluation
Tell us about your situation so we can get started fighting for you. We tailor each case to meet our clients' needs.
Results may vary depending on your particular facts and legal circumstances.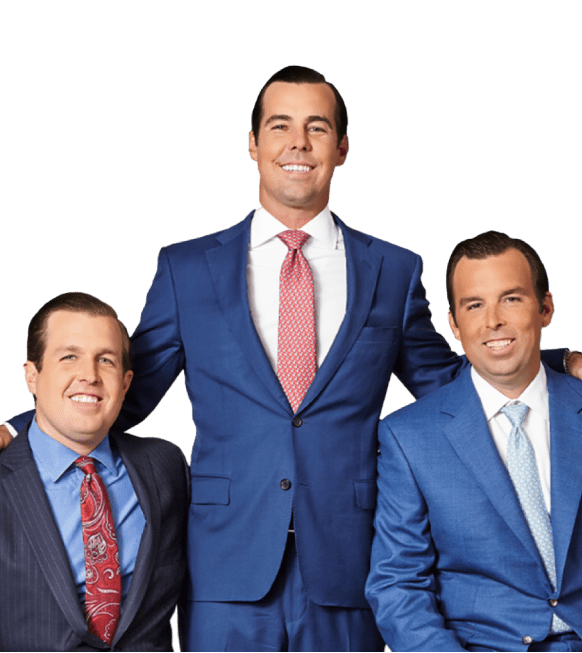 Mesothelioma Attorneys in Pittsburgh
The ominous commercials typically run at night. They describe a type of cancer called mesothelioma, which develops in the thin layer of tissue that protects the majority of internal organs against infections. The commercials link the development of mesothelioma with prolonged exposure to asbestos, particularly among victims that worked around the potentially deadly material on construction sites. However, as the commercials emphasize, victims of mesothelioma also can include students and homeowners that are exposed to a significant amount of asbestos on a daily basis.
A diagnosis of mesothelioma frequently results in a terminal illness in which victims face an uphill battle to receive a cure for the disease. Asbestos exposure is usually the culprit for the development of this type of cancer. The sad fact of developing mesothelioma is victims could have avoided contracting the disease if the manufacturers of asbestos had taken action to remove the deadly substance from homes, schools, and the workplace. Most companies that produced asbestos knew about the negative health consequences for decades, and now the same companies face legal issues that require them to compensate victims of mesothelioma.
If you suffer from the symptoms of this type of cancer, you should contact one of the mesothelioma attorneys in Pittsburgh to seek just compensation for the physical and emotional toll the disease has taken on you. Surviving loved ones that have to cope with the loss of a family member because of the development of mesothelioma also deserve to receive legal support for filing lawsuits that seek monetary damages. One of the experienced mesothelioma attorneys in Pittsburgh can help you gather the evidence you need to file a persuasive civil lawsuit, as well as ensure you file the right legal documents before certain deadlines.
At Morgan and Morgan, our team of mesothelioma attorneys in Pittsburgh, Pennsylvania know how the deadly form of cancer devastates victims and their loved ones. Whether you have survived the debilitating impact of this type of cancer or have lost a loved one due to extended exposure to asbestos, one of our accomplished litigators can help you recover financial losses that have resulted from both economic and non-economic damages. Morgan and Morgan has recovered more than $14 billion in compensation for personal injury clients, with a growing percentage of the money coming from mesothelioma lawsuits.
Schedule a free case evaluation today to learn how Morgan and Morgan can help you get the justice you deserve for the negligence committed by a manufacturer of asbestos or a business that knowingly placed you or a loved one in harm's way.
Scroll down for more
Recent verdicts & settlements
How it works
It's easy to get started.
The Fee Is Free™. Only pay if we win.
Results may vary depending on your particular facts and legal circumstances.
Step 1

Submit
your claim

With a free case evaluation, submitting your case is easy with Morgan & Morgan.

Step 2

We take
action

Our dedicated team gets to work investigating your claim.

Step 3

We fight
for you

If we take on the case, our team fights to get you the results you deserve.
---
Client success
stories that inspire and drive change
Explore over 55,000 5-star reviews and 800 client testimonials to discover why people trust Morgan & Morgan.
Results may vary depending on your particular facts and legal circumstances.
FAQ
Get answers to commonly asked questions about our legal services and learn how we may assist you with your case.
Morgan & Morgan
What Are the Signs of Mesothelioma?

Mesothelioma is a difficult disease to diagnose because the symptoms often do not develop until years have passed since prolonged exposure to asbestos. Many workers exposed to asbestos for the better part of their careers do not notice the development of cancer symptoms until they reach retirement age, which makes it difficult for mesothelioma attorneys in Pittsburgh to link the development of the disease to lengthy asbestos exposure at home, school, or in the workplace. Another issue with diagnosing mesothelioma is the symptoms resemble other types of respiratory ailments that produce minor symptoms at first, before morphing into life-threatening signs of a serious medical condition.

Persistent chest pain and a consistent cough represent the two most common signs of this type of cancer. However, it is not until a victim starts to experience shortness of breath, as well as pain while breathing, that action is taken to determine the cause of the unhealthy symptoms. If a victim does not take action to address breathing issues, mesothelioma typically develops more noticeable symptoms such as loss of appetite and weight loss that is not attributed to a concerted effort to lose weight. When chronic fatigue and fluid build-up in the lungs start to impact your quality of life, the time has come to undergo diagnostic tests to discover the cause of your health ailment.

What Are the Risk Factors of Developing Mesothelioma?

A vast majority of mesothelioma cases are connected to extended exposure to asbestos, which is a mineral that is found in many types of environments. The fibers that form asbestos resist exposure to heat, as well as provide incredible strength to prevent the damage done by strong impacts. Incredible resilience made asbestos the primary material used to manufacture brake, shingle, flooring, and insulation products. When asbestos starts to deteriorate, the result is the production of fine dust that when breathed in on a daily basis, can generate the deadly symptoms that define this type of cancer.

Factors that enhance the risk of developing mesothelioma include long-term exposure to asbestos, which can occur at home, as well as in the classroom and workplace. The prolonged exposure must be direct, such as sitting in a classroom where asbestos is used as insulation for the ducts that circulate air for a heating and cooling system. Victims of asbestos exposure carry the fine particles with them on their skin and clothing, which places friends and family members at risk for developing the symptoms of this form of cancer. Exposure to a friend or family member must take place over several years. A family history of contracting the disease, as well as a considerable level of radiation exposure, also increases the risk of developing mesothelioma.

What Is the Deadline for Filing a Mesothelioma Lawsuit in Pennsylvania?

Mesothelioma attorneys in Pittsburgh provide a wide variety of legal services for clients suffering from this potentially deadly form of cancer. One of the most important legal services provided by the lawyers at Morgan and Morgan is to ensure filing a civil lawsuit before the expiration of the statute of limitations. Every state has set a deadline for filing a personal injury lawsuit, such as one that seeks monetary damages for contracting mesothelioma. Most states have established a statute of limitations for filing a personal injury lawsuit between two and four years. Some states have extended the deadline to six years, while a couple of other states give plaintiffs just one year to file a civil lawsuit that seeks monetary damages.

Mesothelioma cases typically have shorter deadlines for filing a civil lawsuit than other types of personal injury cases. Pennsylvania gives plaintiffs two years to file a mesothelioma lawsuit, with the clock starting to tick for the deadline on the day when a victim receives a diagnosis of cancer. Two years is plenty of time to put together a strong case for compensation, but you should act with a sense of urgency by filing a civil lawsuit as soon as possible after receiving a diagnosis of mesothelioma. Your lawyer wants to interview witnesses as quickly as possible after a diagnosis of mesothelioma to receive the most accurate version of events. You also should be proactive to receive the compensation you need to pay off costly medical bills. Because of the seriousness of the symptoms and the length of time it takes to discover the presence of cancer, living with mesothelioma can wipe out your finances within a short period.

If you do not file a mesothelioma lawsuit before the deadline established by Pennsylvania law, you can expect the court clerk processing your case to remove it from the judicial docket.

What Types of Compensation Do Mesothelioma Attorneys in Pittsburgh Request?

The primary goal of every Morgan and Morgan personal injury lawyer is to get our clients compensated for suffering the severe health consequences of contracting mesothelioma. You have three broad categories of compensation to seek when filing a civil lawsuit.

Special Compensatory Damages

Also referred to as economic damages, special compensatory damages take care of tangible expenses, such as medical bills. The costs associated with diagnostic tests, treatment programs, and physical therapy sessions run into thousands of dollars within a short period. You also have the right to seek monetary damages to cover the costs of prescription medications and the use of an assistive device if the cancer has progressed to an advanced stage that significantly limits your mobility. Mesothelioma attorneys in Pittsburgh also seek compensation to cover the value of lost wages, which can be substantial because a victim of mesothelioma can live with the disease for several years.

General Compensatory Damages

Receiving a cancer diagnosis can trigger a large number of emotional distress issues, such as fear, anxiety, and depression. Because of the lack of a cure, living with mesothelioma is considered a difficult journey because of the near-certain prognosis of dying from the disease. The prospect of you or a loved one dying can take a tremendous toll on everyone involved in caring for a mesothelioma patient. Loss of companionship is another example of general compensatory damages. Calculating a reasonable value for general compensatory damages involves using a formula that factors in the value of special compensatory damages.

Punitive Damages

For most mesothelioma lawsuits, proving negligence is the heart of the legal arguments presented by the experienced personal injury lawyers at Morgan and Morgan. If we can prove another party committed an act of negligence, you have the right to seek punitive damages. This type of financial award punishes the defendant for causing you harm, such as allowing you to be exposed to asbestos for many years. If you lost a loved one to mesothelioma that another party caused, you can ask for punitive damages as part of a wrongful death lawsuit. Judges and juries typically award a higher value for punitive damages in cases that demonstrate the defendant committed one or more acts of intentional negligence.

Get Legal Support for Your Mesothelioma Case

The best mesothelioma attorneys in Pittsburgh, PA have compiled a proven record of getting their clients compensation for contracting the often fatal form of cancer. You also should expect your attorney to represent you during every step of the litigation process. Litigating a mesothelioma case requires the most experienced and talented lawyers, not the support of a less experienced member of a law firm.

Your lawyer must respond to your communications in a timely manner, preferably during the same business day. Waiting for a response to a question exacerbates the already considerable stress triggered by living with mesothelioma. Another factor to consider before hiring a personal injury attorney concerns the feedback the lawyer has received from clients. We encourage you to review the positive feedback left by our clients on sites such as Yelp and Google to gain a better perspective of our compassion and expertise.

Schedule a free case evaluation with one of the highly-rated mesothelioma attorneys in Pittsburgh from Morgan and Morgan.
Scroll down for more
Load More