The Fee Is Free™. Only pay if we win.
America's Largest Injury Law Firm
Protecting Families Since 1988
$15 Billion+ Won
800+ Lawyers Nationwide
Free Case Evaluation
Tell us about your situation so we can get started fighting for you. We tailor each case to meet our clients' needs.
Results may vary depending on your particular facts and legal circumstances.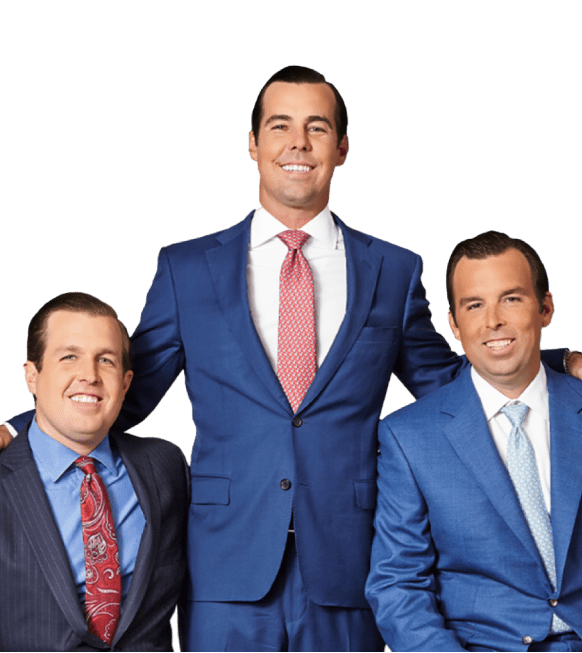 Swimming Pool Accidents in Pittsburgh
Getting seriously hurt or losing a child in a swimming pool accident can be devastating and heartbreaking. In addition to the emotional and physical pain, victims and their families could also face financial difficulties. 
What you need to know about swimming pool accidents in Pittsburgh is that you could hold a careless pool owner, management, or employee responsible for your damages in certain circumstances. You could recover compensation such as loss of wages, healthcare costs, pain and suffering, and others. 
Morgan & Morgan's experienced and compassionate swimming pool accident lawyers can advise you of your legal rights and fight for what you and your family deserve. Contact us today to find out if you have a case and could be entitled to compensation.
Types of Swimming Pool Accidents in Pittsburgh
According to the Centers for Disease Control and Prevention (CDC), drowning is a leading cause of child deaths in the United States. The agency states that children between the ages of one and four have the highest drowning rates, with most drownings occurring in swimming pools. Nine children drowned in pool accidents in 2016 in Pennsylvania, according to Pool Safely. 
However, drowning is not the only danger in swimming pools in Pittsburgh. Potential accidents can include:
Near Drowning
Near drownings can have devastating consequences. Individuals deprived of oxygen during a near-drowning event could incur lasting brain damage, permanent vegetative state, pneumonia, and other complications.  Someone who has nearly drowned could be unresponsive or show symptoms such as:
Blue tint to the skin
Swelling of the abdomen
Shortness of breath
Cough and chest pain
Vomiting
Diving Board Injuries 
Diving from a defective diving board can, in the worst case, result in severe head injuries and lifelong paralysis. If the board was improperly installed or defective, adults and children could get seriously hurt due to no fault of their own. Injured victims could have a case against the swimming pool, installation company, or manufacturer of the diving board. 
Slip and Fall
Slips and falls are almost par for the course at swimming pools, especially for excited and playful children. However, if a severe fall is the result of a dangerous condition at the swimming pool, such as a particularly slippery surface, cracks in the flooring, or cluttered walkways, you could have a case and sue the owner or manager of the pool for damages. 
Swimming Pool Slide Accidents 
Swimming pool slides can be the cause of devastating injuries. Accidents can be caused by defective slides or improper supervision and crowding. A swimming pool owner, employee, and slide manufacturer could be held liable in a swimming pool slide accident. 
Pump and Drain Defects
Commercial pool pumps or filters can have a powerful suction force. Small children could potentially get pinned to a drain on the pool floor, causing drowning or near-drowning events. 
Lack of Adequate Sanitation
When chlorine levels in pools are insufficient, harmful bacteria and viruses tend to thrive. E. coli, giardia, and other harmful germs can spread in pools that lack adequate sanitation procedures. Individuals subjected to these pathogens could develop symptoms such as:
Diarrhea
Weight loss
Vomiting
Nausea
Stomach cramps
Small children, the elderly, and those with compromised immune systems are particularly at risk from suffering the long-term effects of harmful germs.
Electrical defects
Malfunctioning electrical systems can cause fatal electrocution accidents in swimming pools. Electricity and water do not mix well at all. Swimming pool owners must take care that their electrical equipment is regularly checked and safe. Faulty electrical wiring to pumps, lights, or outlets can all lead to electrocution incidents with potentially life-threatening injuries. 
Common Swimming Pool Injuries
Some swimming pool accidents result in more than a few cuts and bruises and can have devastating consequences for victims, with long-term impacts on their career and home life. Swimming pool injuries can include:
Head injuries
Ankle and wrist injuries 
Broken limbs
Sprains and strains
Cuts and lacerations
Spinal cord damage and paralysis
Infections 
Unfortunately, victims may never recover fully. If you or a loved one sustained serious injuries in a pool accident, consider consulting with an attorney to determine if another party could be held liable for your injury. 
Do You Have a Case? 
Public and private swimming pool owners must comply with Pennsylvania law and could be held legally responsible for an accident such as a near-drowning if they fail to provide a safe environment. You could potentially hold a pool owner liable for your damages if they acted negligently, which includes accidents arising from:
Poor pool supervision
Improper drainage
Lack of signage
Hazardous conditions
Lack of fencing and barriers
Defective equipment
If you got injured due to an unsafe condition in pools, restrooms, or anywhere else on the property, you could have a case. A swimming pool accident lawyer from our firm can assess your accident and determine whether you could sue the responsible party.
Proving Your Case
Depending on your accident's circumstances, you could potentially hold a pool owner, an employee of a public pool, or even a third party such as another pool visitor responsible for your damages. To have a case, your attorney will aim to prove the following four elements of a personal injury lawsuit
The defendant owed you a duty of care
The defendant breached the duty by either negligence or deliberate conduct
The breach caused your accident and injury
You have damages such as medical bills
Compensation You Could Receive
Swimming pool owners or operators could be responsible for compensating victims for their injuries and financial damages, including damages such as: 
Present and future medical expenses
Lost wages and future lost wages
Physical anguish
Emotional suffering
Reduction of life quality
Permanent scarring and disfigurement
It is important to note that every swimming pool accident is unique. Therefore, victims could be entitled to additional or different types of compensation to those listed.
Your Next Best Steps After a Pittsburgh Swimming Pool Accident
Perhaps the most important thing you need to know about swimming pool accidents in Pittsburgh is how to protect your rights when you or your child get hurt. 
Seek Medical Help Promptly 
Seeking medical advice as soon as possible after a pool accident is crucial. Some injuries, such as traumatic brain injury, may not present with obvious symptoms for days. A doctor can diagnose and treat any problems immediately. Receiving a medical report listing your injuries can also help you seek damages from the liable party. 
Report the Accident as Soon as You Can
Make sure to ask swimming pool staff for an accident report. Employees may try to convince you that this is not necessary, but a report can be a vital piece of evidence later on. Make sure you provide as much detail about the incident as possible and insist on taking a copy with you for your records. 
Gather Evidence for Your Case and Damages 
Start collecting evidence of the accident immediately, if possible. Take photographs of the accident site and make comprehensive notes about what happened. Ensure to ask any eyewitnesses for their contact details. 
In a lawsuit, you will also have to prove your damages, for example, medical bills and wage losses. You will most likely require evidence such as:
Medical bills and reports of your injuries 
Receipts for expenses in connection with the injury
Payslips when claiming lost wages
Get in Touch with a Swimming Pool Accident Lawyer
Suing a swimming pool owner can be tricky as you might have to stand up against a powerful company with its own teams of lawyers ready to fight negligence claims vigorously. Therefore, one of the best ways to protect your rights can be getting experienced legal representation on your side. In the first instance, you can schedule a free consultation with a swimming pool accident lawyer to learn about your rights and options. 
Morgan & Morgan's swimming pool accident lawyers are committed to helping injured individuals get their lives and health back on track. We offer free, no-obligation case reviews to determine whether you have a case and could pursue damages.
Scroll down for more
Recent verdicts & settlements
Results may vary depending on your particular facts and legal circumstances.
How it works
It's easy to get started.
The Fee Is Free™. Only pay if we win.
Results may vary depending on your particular facts and legal circumstances.
Step 1

Submit
your claim

With a free case evaluation, submitting your case is easy with Morgan & Morgan.

Step 2

We take
action

Our dedicated team gets to work investigating your claim.

Step 3

We fight
for you

If we take on the case, our team fights to get you the results you deserve.
---
Client success
stories that inspire and drive change
Explore over 55,000 5-star reviews and 800 client testimonials to discover why people trust Morgan & Morgan.
Results may vary depending on your particular facts and legal circumstances.
FAQ
Get answers to commonly asked questions about our legal services and learn how we may assist you with your case.
Morgan & Morgan
What if Another Visitor Injured Me? 

If another pool visitor's negligent or willful actions caused you or a loved one harm, you could have a case against them personally. However, you could also hold the swimming pool owner accountable, depending on the facts of the accident. Under the legal doctrine of "vicarious liability," injured individuals could hold the swimming pool owner or operator liable for a third party's negligence. Therefore, if another swimming pool visitor or a swimming pool employee caused your injury, the owner or operator of the commercial swimming pool could be responsible. 

Who Is Liable if Defective Pool Equipment Caused My Injuries?

If you were injured due to a defective water slide or other broken equipment, several parties could potentially be responsible:

The manufacturer of the slide or equipment
The company that installed the slide
The swimming pool owner
A company servicing the swimming pool equipment

One of our seasoned swimming pool attorneys can help you identify all potentially liable parties in your case, which could provide you with various avenues for recovering damages.

Could I Sue a Private Pool Owner for Damages in Pittsburgh?

It depends. If you got hurt at someone's private pool due to your own inattention or carelessness, you would not have a case. However, if the owner of the pool neglected maintenance or failed to fix a hazardous condition, and you got hurt as a result, you could potentially sue them under premises liability law.

In the eyes of the law, owners of private pools could even be liable for any accidents that happen when they are not at home. Liability could arise, for example, when a pool is not adequately fenced in, and a child wanders onto the property and suffers an injury or drowns in the pool. If you think you have a case, one of our attorneys can help you understand your legal options.

How Much Time Do I Have for Filing a Lawsuit?

If you got hurt in a swimming pool accident, you should file a personal injury lawsuit within two years of your injury, as per Pennsylvania Statute Title 42 §5524. You may not be able to recover any compensation after the two years, although there can be exceptions. If your swimming accident happened more than two years, seek legal advice to determine whether you could qualify for an extension of the statute.

How Much Does a Swimming Pool Lawyer Cost?

Most personal injury lawyers do not charge upfront fees and recover their pay only when they win. However, you could be responsible for miscellaneous expenses, such as court filing costs, the fees for expert witnesses, and others. Make sure you discuss fees with your prospective attorney before hiring them.

Morgan & Morgan believes individuals who got hurt due to no fault of their own should have access to quality legal representation regardless of their financial standing. We do not charge you a dime upfront. You pay only if we win.

How Morgan & Morgan Can Help

Victims of serious swimming pool accidents and their families can have a lot on their plate. However, what you need to know about swimming pool accidents in Pittsburgh is that filing a lawsuit may be the only way to recover the compensation you deserve. Let us help make your life easier. Our experienced, compassionate, and dedicated lawyers could help with:

Determining your legal options
Identifying all liable parties in your case
Adequately calculating your present and future expected damages
Collecting and organizing evidence to prove negligence
Handling all paperwork for your lawsuit
Providing expert witnesses for your case
Communicating with the insurance company
Fighting for adequate compensation 

Morgan & Morgan has helped the injured for more than 30 years and recovered in excess of $15 billion in damages. We have dedicated our lives to fighting for injured victims' rights. Whether a commercial or private swimming pool owner or other party caused your accident and injury, we could help. Contact us now for a free, no-obligation consultation to determine the best way forward in your case. 
Scroll down for more
Load More