The Fee Is Free™. Only pay if we win.
America's Largest Injury Law Firm
Protecting Families Since 1988
$15 Billion+ Won
800+ Lawyers Nationwide
Free Case Evaluation
Tell us about your situation so we can get started fighting for you. We tailor each case to meet our clients' needs.
Results may vary depending on your particular facts and legal circumstances.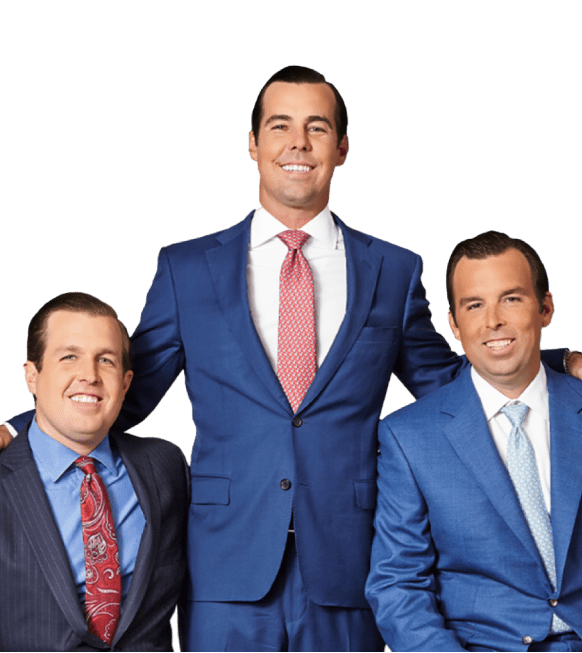 Overtime Salary Laws in New York
As an employee of any type of job, you need to know your rights in the workplace. You cannot count on your employer to understand or follow all of the relevant labor laws pertaining to your profession. This can come as a shock to someone working for a company of any size. Your best chance to protect your rights and hold your employer accountable is to learn more about New York and federal labor laws so that you can step forward if you believe an employer is violating them. Beyond holding an employer accountable, you might even be able to fight for additional damages when you can show they were engaged in behavior that violated your state or federal labor rights.
When you're hired as an employee, you may expect that you are covered by certain protections. Recognizing the New York salary overtime laws is important for you to be able to fight back if and when your employer violates these laws and leaves you exposed to unnecessary losses or problems. Many people do not have a clear understanding of the New York salary overtime laws and should always educate themselves with every job they take on.
When you begin to work with an employer, you and this employer come to an agreement on the terms of your working arrangement. For example, you might be a part-time employee who is only scheduled up to 20 hours per week. However, if you are a full-time employee or work so many hours or so consistently that you brush up against the New York labor laws, your employer must follow these laws to the letter or could be held accountable for their actions. One way in which this often plays out in lawsuits has to do with the payment of overtime. 
Overtime helps to protect employees who are being asked to work above and beyond their typical hours. Although it does not apply to every single employer or employee, it is a crucial protection in the event that you are working additional time Beyond the scope of labor laws. This entitles you to additional pay for each of those hours that you work beyond 40 in a specific workweek. There is a lot of misunderstanding about what over time looks like and who is entitled to it. Even if your employer asks you to continue working beyond this period and doesn't upfront tell you that you'll be paid time and a half, this does not mean you'll be working at your regular rate. One of the best things you can do is to keep accurate working records of all the times you worked over so that you can review your paycheck records against that when you receive pay. This could also become evidence in your case in the future! 
Who Gets Overtime? 
Eligible employees are required to receive overtime pay under New York labor laws and the Fair Labor Standards Act. Whether or not a party is eligible for overtime is one of the most important components to understand in the New York salary overtime laws. The majority of employees are eligible for overtime and the amount of 1.5 times their regular hourly wage for all hours that are worked beyond 40 in a given work week. Employers decide to pay employees on either an annual salary, an hourly rate or another agreed upon method such as a day rate.
Employees who are paid on a salary basis can still have overtime pay even though overtime pay most often comes up in connection to hourly positions. Many employers; however, have misclassified their employees as being exempt from overtime provisions of New York labor laws and the FLSA. When this happens, this is not only an oversight, but it is also illegal particularly when the employer is aware of what they're doing and has purposefully undertaken this action to reduce labor costs.
Your job title or salary rate, do not determine whether or not you are exempted as an employee. You need to review the specific duties of your individual job as the main factor to determine whether or not you meet the grounds for New York overtime pay protections. The Department of Labor issued provisions about the salary work requirement necessary to receive overtime pay for an employee who works above 40 hours in a given week. This increased that amount from $23,660 to $35,308. Meaning that over a million workers could become entitled to receive overtime pay when going beyond 40 hours in a workweek.
This is true even for salary employees because this area of the law is very complex. It's important to consult with an attorney who has experience in NY salary overtime laws to be clear about whether or not your situation meets the criteria. If you are not being compensated currently for overtime and believe that your employer owes you for back overtime, you might attempt to resolve this with your employer directly first. If you are unsuccessful in doing so or if you believe they're involved in a bigger scheme that has multiple employees misclassified on purpose, you could have grounds for a lawsuit and you should discuss your case directly with a knowledgeable lawyer.
Employees who realize that they have not been compensated for overtime could also be owed damages. They can be entitled to damages of one and a half times their regular rate for each hour that they work beyond 40 in a given work week, and could also be eligible for damages in the form of attorney's fees, interest and double damages or liquidated damages for overtime violations. It is essential to consult with a knowledgeable attorney to determine whether or not your situation meets these criteria so that you can get the support that you need as soon as possible.
There are overtime exemptions. These exemptions in New York meet the stipulations of the federal Fair Labor Standards Act. The minimum weekly salary to be paid to any employee who is classified as exempt is $684 per week as of January 1st, 2020.
New hospitality regulations in New York also protect residential workers who live in their employer's home or provided housing. This previously had a 44-hour requirement, but now makes a and eligible for overtime pay based on hours over 40 in a given workweek.
One other important aspect of the New York salary overtime laws are any changes made to the minimum wage. The New York Minimum Wage Art, which was implemented as of December 31st, 2018 made the minimum wage $11.10 per hour. In other locations like Westchester and Long Island, workers had a minimum of $12 per hour. Later that year, Westchester and Long Island bumped to $14 per hour as a minimum wage. 
New York City's larger employers had a $15 an hour rate and smaller employers had a $13.50 rate. It is possible that additional rate increases will follow again, all of which will require employers to comply with these laws and the right overtime payments tied to them, too. 
This has important implications for an employee who is paid overtime because their base hourly pay is what determines their overtime rate. The 1.5 times the hourly rate is what should be paid out to an employee who is working over 40 hours in a given workweek. It is very important to track your hours in the event that you may have a legal claim against your employer. Remember that not everyone qualifies for overtime pay. The line most frequently comes down to that and hourly and salaried employees, but it is a mistake to try to make all employees salaried in an effort to skirt the legal issues.
The Fair Labor Standards Act which is used by the NY salary overtime laws defines a 40-hour workweek as any consecutive seven days. Overtime pay is not required for regular days of rest, holidays or weekends unless overtime is worked on those particular days. New York labor laws also have important implications for employers about when they provide rest to their employees. Staff must be given at least 24 hours of consecutive rest in any calendar week.
There are several categories exempt from this, including employers who operate a factory restaurant, a mercantile establishment, or a hotel. Employers are eligible to set the definition of a workweek at their discretion, but they must make it a regular and fixed measurement. If you have questions about whether or not you have received the appropriate overtime pay benefits, set aside time to speak with an experienced overtime lawyer today.
Why Do I Need a Lawyer for an Overtime Case?
If you believe that your employer violated overtime laws, you need to speak with an attorney as soon as possible. A lawyer will be familiar with all the specifics of your case and will explain your rights to you clearly, something that is really important when your employer might discourage you from taking further legal action. 
If you are considering taking your first steps in an overtime case, you can contact the experts at Morgan & Morgan for a free case evaluation to get started.
Scroll down for more
Recent verdicts & settlements
How it works
It's easy to get started.
The Fee Is Free™. Only pay if we win.
Results may vary depending on your particular facts and legal circumstances.
Step 1

Submit
your claim

With a free case evaluation, submitting your case is easy with Morgan & Morgan.

Step 2

We take
action

Our dedicated team gets to work investigating your claim.

Step 3

We fight
for you

If we take on the case, our team fights to get you the results you deserve.
---
Client success
stories that inspire and drive change
Explore over 55,000 5-star reviews and 800 client testimonials to discover why people trust Morgan & Morgan.
Results may vary depending on your particular facts and legal circumstances.
FAQ
Get answers to commonly asked questions about our legal services and learn how we may assist you with your case.