The Fee Is Free™. Only pay if we win.
America's Largest Injury Law Firm
Protecting Families Since 1988
$15 Billion+ Won
800+ Lawyers Nationwide
Free Case Evaluation
Tell us about your situation so we can get started fighting for you. We tailor each case to meet our clients' needs.
Results may vary depending on your particular facts and legal circumstances.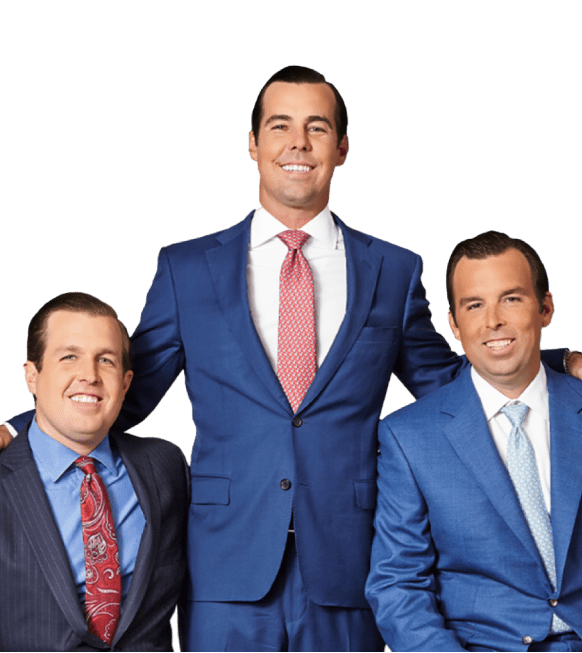 Best Dangerous Drugs Lawyer in Pittsburgh
We all put our faith in the medical community to prescribe us medications that will help alleviate symptoms or, in some instances, cure us of ailments. Hundreds of thousands of Americans rely on these drugs to improve their overall quality of life. Still, sometimes in the effort to do good, more harm is the result when pharmaceutical companies cut corners or adverse drug reactions are hidden or minimized.  
If you feel the big pharma has harmed you, you may be looking for a dangerous drug lawyer. Pittsburgh is one of the many cities represented by Morgan & Morgan dangerous drug attorneys. We can help you seek compensation for your injuries and hold dangerous drug manufacturers responsible. 
Why do I need a dangerous drug lawyer?
Pharmaceutical lawsuits are also known as bad drug lawsuits, in addition to dangerous drug lawsuits. While you can technically file a lawsuit on your own for drug injuries, it's not advisable since those that can be held liable will have a horde of lawyers and unlimited resources with which to fight back. Dangerous drug lawsuits can result in enormous damages awarded and often pave the way for class action lawsuits. This is so, particularly when many people have developed common injuries linked to the drug. Because of this, you can bet they'll fight tooth and nail to defend their interests.
Having a Morgan & Morgan dangerous drug lawyer on your side greatly increases your chances of holding wrongdoers accountable. Our case history has seen our clients awarded billions over the course of our 30-year history. And the best part is that we don't charge a dime unless we win. Because of this, your claim has to have merit to move forward. 
How do I prove dangerous drug injuries?
Contrary to popular belief, you don't have to prove a company behaved negligently, and because of that, you were injured. Dangerous drug lawsuits are product liability cases. These types of cases hold the manufacturer liable even if they did not intend to cause harm. Drug companies have a duty of care to create safe products, and if, at some point, they fail to do that, they can be held liable for the consequences. 
However, you will still need to prove that the drug harmed you. This can be done through medical records, medical bills, and medical examinations by experts. You will need to prove that the drug itself caused an injury which can be complicated, particularly when the drug was for the purpose of treating severe illnesses like cancer or heart failure. 
Furthermore, you will need to be able to demonstrate you were taking the drug in accordance with the instruction. This can be done by producing documentation on how frequently you have been prescribed the medication and any remaining drug after discontinuing it. Another way to prove you were using the drug correctly is through expert testimony. This is necessary because the defendant could argue you were not taking the drug correctly, and that's why you suffered adverse reactions.
Finally, you have to prove that you were not adequately warned of potential side effects. Lots of drugs have extensive warnings accompanying their usage. However, they are still allowed to sell the drug if potential side effects are prominently advertised. The argument being if you weren't made aware of harmful side effects, you couldn't make an educated decision on whether to use the product.
What is manufacturer liability?
Manufacturer liability is a concept in the law that holds manufacturers or sellers legally responsible for harm caused by defective products that are sold to the public. There are three kinds of product defects that earn liability in manufacturers and suppliers:
Design defects - A design defect is an inherent quality of the product since it existed before the product was produced. Even if the product is useful and does perform as described, if the design causes the product to be dangerous, it is a design defect.
Manufacturing defects - A manufacturing defect occurs during the process of creating the product. This type of defect may only affect some of the products manufactured.
Defects in marketing - Defects in marketing occur when instructions on the use of the product are not clear and fail to warn consumers of the possible dangers associated with its use.
What to do if you've suffered an adverse reaction to a medication
If you feel like a dangerous drug has injured you, the first thing to do is to seek medical help. Even if you suspect your doctor was somehow responsible, it's important to seek medical assistance so that you can recover. If the drug you are taking is helping to save your life, as in heart or diabetes medications, you'll need their expert guidance to switch to another drug. A doctor will be able to examine and document injuries which is invaluable when it comes to making any sort of legal claim.
Take records concerning your drug regimen. These records can include the prescribed dosage, how frequently you've been taking the drug, and the pharmacy you purchased it from. You should also include any information about other drugs or supplements you've been taking. Document the kind of reaction you had or are having and any pain or unpleasantness, and keep records of all steps taken to gain relief or remedy the issue. 
Check with your doctor to see if they are aware of any negative feedback concerning the drug. Check the U.S. Food and Drug Administration's website to see if any warnings have been issued.
Finally, contact Morgan & Morgan for a dangerous drugs lawyer in Pittsburgh. It's entirely possible that others have suffered injuries from the same dangerous drug, and you may be able to join a class action lawsuit. 
What are some dangerous drug statistics?
We know that doctors are supposed to help when we have medical issues. Still, some doctors can negligently cause harm when prescribing medications with dangerous or even fatal side effects. Here are the top five most dangerous drugs that are prescribed by physicians:
Painkillers - In 2017, over 17,000 people in the U.S. died from taking prescribed painkillers such as OxyContin, Oxycodone, Hydrocodone, and Fentanyl.
Methadone - While methadone is a painkiller, it is often prescribed as a safer alternative to other addictive substances like OxyContin and heroin. As it is an opioid, it's possible to overdose, especially if the user loses weight or tolerance goes up.
Benzodiazepines - Tranquilizer drugs are often prescribed to help patients who deal with anxiety and insomnia. Some common names you may be familiar with are Xanax, Librium, Valium, Ativan, Klonopin, Serax, and Restoril. The use of these drugs has increased 67% from 1996 to 2013, even though the dangers are well documented. Overdoses have increased over 400% during the same time frame.
Attention deficit disorder stimulants - In 2010, 17,000 incidents of exposure to ADHD medications were reported to U.S. poison control centers. Because these stimulants, such as Ritalin, are often diverted for use as recreational drugs, they can be dangerous.
Anabolic steroids - Although these are prescription drugs, they are frequently used by bodybuilders to gain muscle mass. In 2015, one study revealed that men who tested positive for these drugs had twice the rate of cardiovascular disease and death than those who did not test positive. 
What drugs have pending lawsuits?
Xeljanz - Developed for use against chronic inflammatory conditions like rheumatoid arthritis, psoriatic arthritis, and ulcerative colitis. The drug has been linked to blood clots, certain cancers, and cardiovascular problems. 
Elmiron - People have been prescribed this drug to treat interstitial cystitis, which is a severe bladder syndrome. However, there is evidence piling up that this drug may be linked to a serious eye condition that can lead to blindness. 
Belviq (Lorcaserin) - Used as a popular prescription drug to lose weight, the drug has been linked to alarming evidence that it increases the risk of developing several types of cancer, including colorectal, pancreatic, and lung cancer.
Singulair - This drug is prescribed to patients for asthma or severe allergies and has been a big moneymaker for Merck & Co. However, it has been linked to adverse mental health symptoms such as suicide, aggression, depression, restlessness, insomnia, irritability, hallucinations, dream abnormalities, tremors, and thoughts of suicide.
 Zantac - This drug was used to treat heartburn, and millions of U.S. consumers have used it to gain relief. However, the drug had higher levels of a probable human carcinogen than was deemed safe. Zantac has been linked to cancers and liver disease. 
TDF: TDF drugs are used for HIV treatment and are marketed under the names Viread, Truvada, Atripla, Complera, and Stribild. Currently, there is evidence that users have an increased risk of developing kidney and bone density issues. 
What is the average settlement for a harmful drug?
Since each case is unique, it's difficult to put an average price tag on a bad drug settlement. When placing a value on a defective drug injury case, your lawyer will look at things like medical expenses, disability-related expenses, lost wages, and future lost wages to come up with a number to ask for in damages.
How to file a dangerous drugs lawsuit
If you've been harmed by a dangerous drug or have lost a loved one, it's time to hire a dangerous drugs lawyer. Pittsburgh residents deserve to be represented by the best dangerous drugs attorneys in the state, and our law firm employs some of the finest. With over 30-years of experience in personal injury law, we have recovered billions for our clients. 
When you go up against big pharma, you need an equally big law firm to back you. You have to expect that drug manufacturers are going to have a lot in their arsenal to defend against regular people like you. Ultimately, they are in the business of making money and won't part with it easily, even if it's obvious their drugs cause injuries. 
Our law firm can provide you with all the support needed to battle against drug companies, including investigators, technology, and research experts. We'll be with you every step of the way. Contact us today for a free case evaluation and no fee unless we win your case. 
Scroll down for more
Recent verdicts & settlements
How it works
It's easy to get started.
The Fee Is Free™. Only pay if we win.
Results may vary depending on your particular facts and legal circumstances.
Step 1

Submit
your claim

With a free case evaluation, submitting your case is easy with Morgan & Morgan.

Step 2

We take
action

Our dedicated team gets to work investigating your claim.

Step 3

We fight
for you

If we take on the case, our team fights to get you the results you deserve.
---
Client success
stories that inspire and drive change
Explore over 55,000 5-star reviews and 800 client testimonials to discover why people trust Morgan & Morgan.
Results may vary depending on your particular facts and legal circumstances.
FAQ
Get answers to commonly asked questions about our legal services and learn how we may assist you with your case.