How Can I File a Slander Lawsuit in Florida?
The Fee Is Free™. Only pay if we win.
America's Largest Injury Law Firm
Protecting Families Since 1988
$15 Billion+ Won
800+ Lawyers Nationwide
Free Case Evaluation
Tell us about your situation so we can get started fighting for you. We tailor each case to meet our clients' needs.
Results may vary depending on your particular facts and legal circumstances.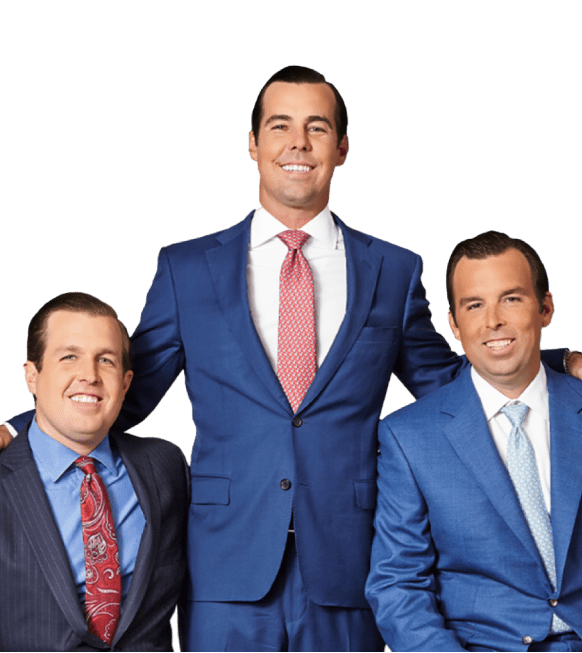 How Can I File a Slander Lawsuit in Florida?
If your reputation has been damaged because of statements made by others, you may wonder whether it's worth filing a lawsuit for slander. 
Slander is a serious matter. Individuals who fall victim to slander can suffer repercussions for years. In the worst cases, defamation of someone's character can impede them from finding a new job or damage their social ties.
Are you wondering, "How can I file a slander lawsuit in Florida?" It's important to remember that the law is on your side. If someone defamed you, seek advice from an attorney. You don't have to live with the fallout from slander or libel. Get help and stop the false statements in their tracks.
At Morgan and Morgan, we assist individuals and companies who have experienced defamation via libel or slander. To speak with one of our skilled attorneys, schedule a free case review today using our contact form.
Scroll down for more
Recent verdicts & settlements
Results may vary depending on your particular facts and legal circumstances.
Scroll down for more
Results may vary depending on your particular facts and legal circumstances.
How it works
It's easy to get started.
The Fee Is Free™. Only pay if we win.
Results may vary depending on your particular facts and legal circumstances.
Step 1

Submit
your claim

With a free case evaluation, submitting your case is easy with Morgan & Morgan.

Step 2

We take
action

Our dedicated team gets to work investigating your claim.

Step 3

We fight
for you

If we take on the case, our team fights to get you the results you deserve.
---
Client success
stories that inspire and drive change
Explore over 122,576 5-star reviews and 800 client testimonials to discover why people trust Morgan & Morgan.
Results may vary depending on your particular facts and legal circumstances. Based on Select nationwide reviews
FAQ
Get answers to commonly asked questions about our legal services and learn how we may assist you with your case.
Morgan & Morgan
What Is Defamation of Character?

Two types of statements can result in a defamation of character lawsuit: libel and slander.

Libel occurs when someone writes or publishes disparaging information about someone else. The information must cause harm to the victim's character or reputation. Examples of libel include:

Issuing a false news story in a magazine about someone else's activities
Fabricating written statements about someone's character
Falsely accusing someone of committing a crime
Falsely posting on Facebook that someone has a communicable disease

The essential quality of libel is that it must be written and publicly disseminated in some form or fashion.

In contrast, slander involves oral statements. In a slander case, the accused individual makes a false statement about someone else to one or more individuals. Examples of slander include:

Telling a boss that a coworker is unqualified to perform their work
Filing a fake claim of sexual harassment against a coworker
An employer falsely accusing an employee of stealing from the workplace
Confiding in others that a person has an illness that they don't have

To prove slander, the statement made must be false and must cause significant damage to the subject's reputation or cause them to feel shunned in the community.

How Do I Prove Libel or Slander?

There are basic elements that plaintiffs must prove in a defamation case. They include:

The Existence of the Statement

You'll need to establish that someone made a false statement to prove either libel or slander. Typically, libel is more straightforward to prove than slander since the words are written and easily retrieved via email, newspaper, social media, or other material. 

If the defendant made a statement orally, you'll need to find witnesses who heard the remark. This can be difficult if the defendant made the statement to a single person.

The Defendant Distributed the Statement to Others

Proving libel is more straightforward than proving slander since statements of libel are in print and easily distributed and saved. 

If the defendant made the slanderous remark orally, witnesses must confirm that the person made the statement to them or their group.

The Statement Led to an Injury

False statements that cause no harm are not libel or slander. Instead, the statement must have resulted in an injury that harmed a person's reputation, resulting in monetary loss, emotional harm, or other related issues. 

To prove slander or libel, the victim must prove they've suffered some damage that has impeded their ability to perform at their standard capacity at work or with family and friends. 

The Statement Was Not Protected

Sometimes, people must make statements in a court of law or another place where they must offer an opinion or fact they believe to be true. Such statements are protected and are not considered libel or slander. Experts who must give their opinions in a professional setting are protected from accusations of libel or slander.

What Are the Defenses Against Defamation?

The best defense against libel and slander accusations is if the statement was true. Someone who can prove that their remark about another person was accurate has a strong defense in a libel or slander case.

Sometimes, proving that the statement is substantially true is enough of a defense to stop a lawsuit in its tracks. Even if the report was not entirely accurate, its meaning could be dissected and understood to be primarily factual.

Suppose the person claims to have had their reputation damaged due to slander or libel but consented to the publication of the statement. In that case, there are usually no grounds for a slander lawsuit.

Statements made in a court of law or during legislative proceedings are protected from defamation claims. Sometimes, words exchanged between spouses or executives are protected from slander and libel accusations.

Finally, statements made in certain situations may have conditional privileges. For example, a remark made to protect the interests of another party is privileged, as is an allegation made to defend common interests.

Is Making Statements About Someone Online Defamation?

Yes, making false accusations about someone online is considered libel if someone suffers an injury as a result of the remarks. 

All electronic communications, including social media platforms such as Facebook, Twitter, and LinkedIn, are considered published. It might be libel even if the statement occurred between two people via an online messaging service. 

Cases of online bullying have grown with the advent of social media. Bullying can cause severe emotional and physical repercussions. 

People who experience online bullying may face severe anxiety, depression, and PTSD. Their inability to get or keep a job can lead to financial losses. Those who suffer from ailments as a result of their injuries can seek justice through the courts.

What If Someone Posts Sexual Pictures of Me Online?

How can I file a slander lawsuit in Florida? Florida law explicitly forbids posting nude or sexual pictures of another person online without their consent. The Sexual Cyberharassment Act makes it a first-degree misdemeanor to publish such content through social media or other internet forums. 

Victims of online sexual harassment can seek assistance from law enforcement to investigate such postings. You can also pursue the perpetrator for civil damages through a libel or slander lawsuit.

How Long Do I Have to File a Claim Against Someone for Libel or Slander in Florida?

How can I file a slander lawsuit in Florida? Individuals subjected to slander or defamation in Florida have up to two years to file a claim against the perpetrator. 

The statute of limitations for slander and libel lawsuits begins as soon as defamatory information is published or disseminated. While the law provides time to pursue a defamation case, starting the process quickly is essential to allow attorneys to develop an appropriate legal strategy. 

What Information Should I Collect to File a Charge of Slander or Libel?

Ideally, you'll want to gather as much information as possible about your claim. Copies of the publication, whether made through online postings or written statements, are ideal. If the slander occurred orally, you'd want witness statements of individuals who heard the remarks. Details of the injury you sustained as a result of statements made are imperative. 

For example, if you've suffered from documented mental health concerns or visible damage to your reputation due to the statements, you'll want to compile documentation as evidence. Records from psychologists and mental health practitioners and your observations of how the activities impaired your reputation are helpful.

What Type of Damages Can I Recover From a Lawsuit for Slander or Libel?

You can recover three types of damages in a civil lawsuit for slander or libel: economic, non-economic, and punitive.

Economic Damages

Economic damages are those that may be directly related to slander or libel and are easily measured. Evidence of medical treatment, lost wages, and missed business opportunities are all examples of what economic damages compensate. 

To compute monetary damages, you and your attorney will calculate all of the estimated losses you've incurred as a result of libel or slander. 

In the case of a business that sustained substantial losses as a result of slander or libel, an attorney may call an economic expert to review evidence of lost opportunities. 

Former clients who have stopped working with the business may explain their reasoning for dissolving the relationship. A client's statements might be included as evidence in the lawsuit if they stopped working with the company because of slander or libel. 

Non-Economic Damages

A judge or jury may decide to award non-economic damages in the case of a lawsuit. Non-economic damages are not easily measurable and compensate the victim for pain and suffering, mental anguish, and reputational damage. People who experience severe public humiliation and shame commonly seek non-economic damages. 

Punitive Damages

In severe cases of slander or libel, a judge may award punitive damages. Punitive damages discourage the perpetrator from future acts of slander or libel. A judge and jury might award punitive damages to a victim if the slander or libel was particularly deplorable.

Is It Illegal for Someone to Express Their Opinion About Me?

No, expressing an opinion of someone is a right guaranteed by the First Amendment. Not everyone will like you; some may have highly unflattering views of you or your activities. However, their opinion crosses the line when it includes claims not based on fact and results in injury.

How Can I File a Slander Lawsuit in Florida on My Own?

You can file a slander lawsuit on your own, but it's not advised unless you have extensive experience in defamation law. There are many nuances involved in character defamation cases, and you can easily be caught unaware by a savvy defendant's attorney. 

Morgan & Morgan has dedicated attorneys who can assist you in your defamation case. Reach out to us for help to determine the best steps to take when pursuing a slander lawsuit.

How Much Is My Slander Lawsuit Worth?

The value of a slander lawsuit varies depending on the circumstances of a case. Individuals who suffer significant financial and reputational damage due to slander are most likely to recover damages from a lawsuit. Of course, you and your attorney must prove the elements of the slander or libel to win your case.

Get Help From Morgan and Morgan for Your Defamation Case

Acts of libel and slander have severe repercussions for victims. Individuals who sustain damage to their reputation may experience physical and mental ailments, lost income, and loss of future business opportunities. Relationships with friends and family can completely dissipate, resulting in deteriorating communication.

How can I file a slander lawsuit in Florida? If someone defames your character in Florida, you need an attorney experienced in slander and libel cases. 

Morgan and Morgan is the largest personal injury law firm nationwide. We have over 800 knowledgeable personal injury attorneys experienced in all areas of personal injury law, including defamation. Fill out our convenient online form to schedule a free case review.
Scroll down for more
Load More